Air Arabia is known as a low-cost sustainable provider of aviation in the UAE, linking the Middle East to other countries in Europe, Asia, and North Africa. Because of their dedicated team of cabin crews and other staff, they were able to uphold an affordable flight for everyone without compromising their safety and comfort.
Also Read: How to Answer: Why Do You Want to Work for our Airline?
On the other hand, Flight attendants are the ambassador— the face of Air Arabia. They reflect the company's values, mission and overall image. This means that all of their flight attendants were selected through a meticulous application process and have undergone rigorous training and workshops.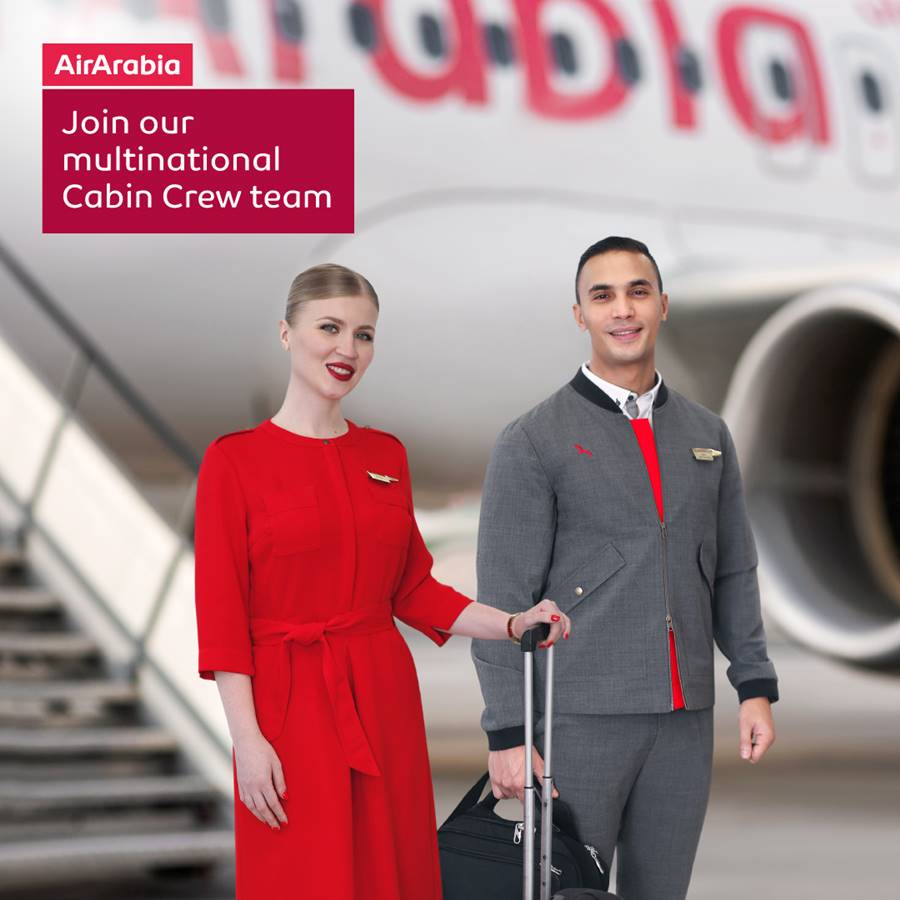 List of Requirements and Qualifications to become an Air Arabia Cabin Crew
As the face of the airline, it is essential that their flight attendants have exemplary personal qualities such as punctuality, integrity, and resilience. Aside from that, provided below is a list of the qualifications flight attendant applicants in Air Arabia must meet:
At least 20 and at most 26 years of age
At least 160 cm for females and 168 cm for males without shoes on
Normal BMI
Weight in proportion to height
Valid Passport
Authorization to travel on all routes and destinations served by Air Arabia
Physically fit and mentally capable to do all the tasks at hand
Excellent swimming skills and ability to swim with a flotation device
At least a high school graduate
Post-secondary education is an advantage, especially a tourism course
First-aid, emergency or medical-related training participation is an asset
Good health with no chronic illness
Proficiency in English and Arabic both written and verbal
Basic Computer skills
Knowledge of Microsoft Office
Flexibility to work on an irregular schedule, night shifts and on-call duties
Work experience as a cabin crew has an advantage
A cabin crew license is an asset
Ability to synergize with the whole Air Arabia team, to work independently and decisively. and to follow all legal protocols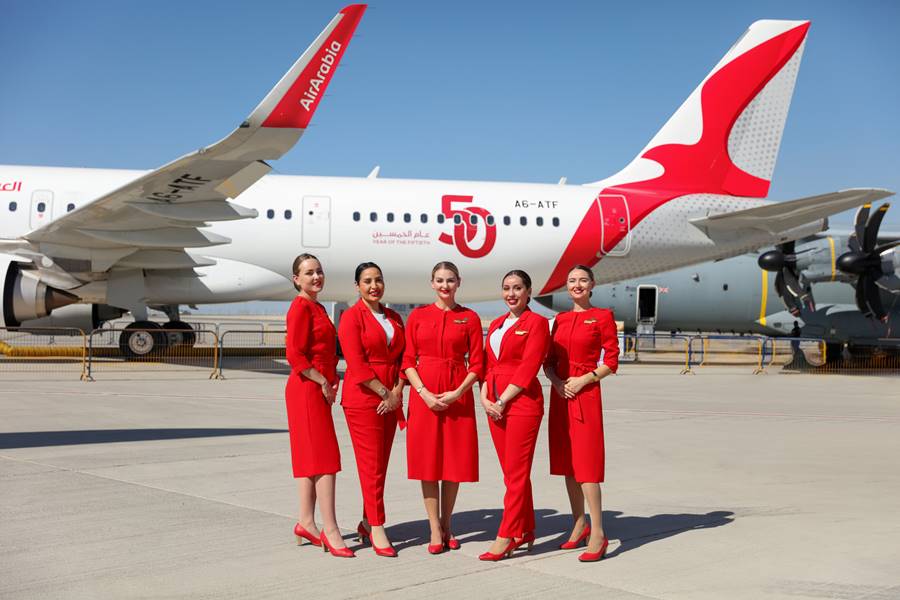 Application Process
Step 1: Prepare all the necessary document
Whether you apply online or on-site, here are the documents that you need to prepare before submitting your application:
Updated resume or personal CV
Cabin Crew Declaration Form
Recent Photograph both passport and full body pictures in formal attire
Valid Passport
Cover Letter
Education Certification
Step 2: Submit your application online or on-site
Upon completing all the application requirements, you can submit these on the link provided below after signing up for an account: https://careers.airarabia.com/airarabia/job/Sharjah-Cabin-Crew-%28UAE%29-2022/730399822/
You can also submit the requirements on-site at the Air Arabia Administration Building located in Sharjah International Airport. Look for the A-one building. Take note that only female applicants are allowed to visit and submit on-site.
Step 3: Prepare for an interview
You will receive a confirmation text disclosing all the details of your interview. Before this, you can already practice with mock interviews with common questions asked to former applicants.
Step 4: Wait for their call back
If you are selected by the recruitment team, they will call you back to acknowledge the next steps of your application process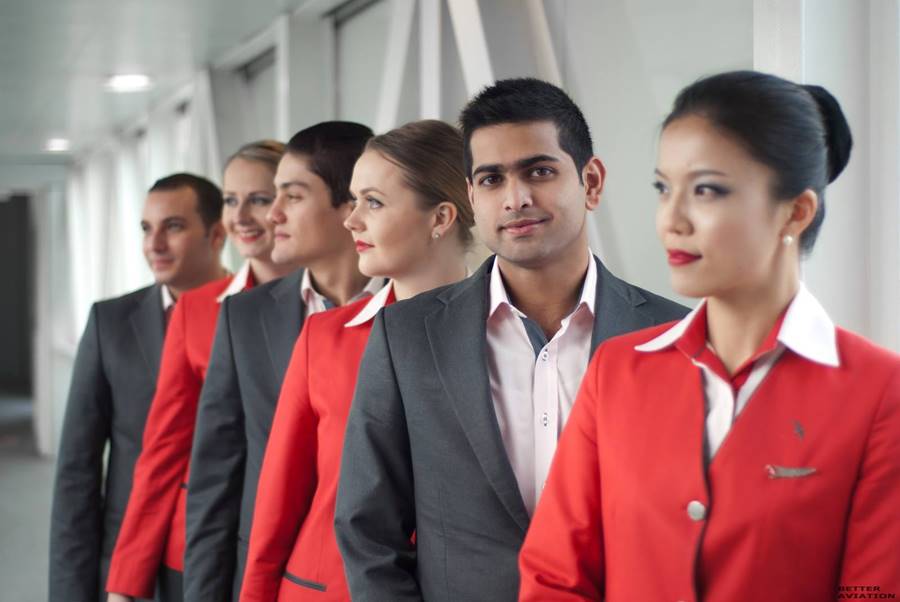 Salary & Benefits
Monthly base salary of 3,400 Dirhams
Housing and transportation allowance
additional salary rate of x1.5 for overnight duties
Life insurance
Accident insurance
Covered VISA expenses
Gratuity for one year of continuous service
Performance Bonus
30- day leave per year
Travel packages and discounts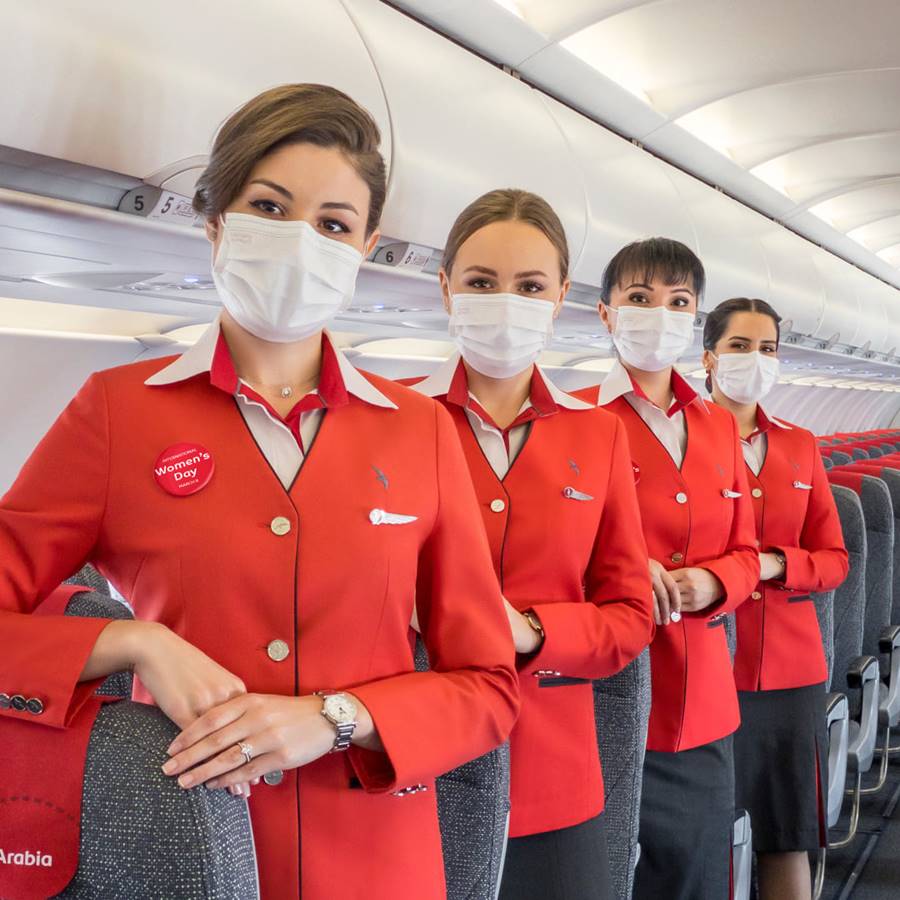 Video: Online Application for the Flight Attendant Position in Air Arabia
Join Joselito, a starting vlogger and flight attendant as he tries to apply on Air Arabia through their career website:
https://www.youtube.com/watch?v=pxmxPGEEIC0
Air Arabia's headquarters is located in Sharjah International Airport and also operates in other parts of the world such as Borg El Arab Airport and Cochin International Airport.
When applying he first went to their career website and signed up for a new account with his verified email and phone number. After this, he uploaded his CV, cover letter, passport size photo, Education Certificate, and Full body size photo. He then filled out his biodata including the information from all his previous employers which is also on the same page as the uploaded documents. After that, he filled out the remaining required data such as personal medical information, educational background, and other legalities.  Lastly, he signed the statement of agreement.
Photos: Air Arabia Cabin Crew Uniforms
Check out these pictures of the Air Arabia crew so you can see what they look like in uniforms:
Frequently Asked Questions
The following are some of the common questions asked about Air Arabia Airlines flight attendants.
1. What is the minimum height required for flight attendants in Air Arabia?
Candidates must be at least 160 cm for females and 168 cm for males.
2. What kinds of aviation services does Arabian Air offer?
Air Arabia offers scheduled, charter and cargo flights from the United Arab Emirates to over 155 destinations across Asia, North Africa, the Middle East and Europe.
3. What are the duties and responsibilities assigned to flight attendants in Air Arabia?
Be present during the briefing of flight details, tasks, security checks, and other duties to be assigned during the flights
Demonstrate safety procedures to the passengers
Answer all passenger's queries
Attend to passenger's needs especially those who need first-aid and other medical attention
Promptly report any malfunction or security risks to the attending supervisor or Captain
Greet passengers aboard and assist them during landing
Accomplish in-flight reports and other documents that need to be passed before and after the flight
Attend to passenger's requests and needed assistance, especially those who are PWDs, pregnant, and elderly
Prepare and promote meals and beverages served during flights
Participate in all flight attendant or cabin crew training programs, events, and educational workshops
Contribute to the mission of the Air Arabia team and achieve sales target
4. What is the maximum and minimum age required for flight attendant applicants?
Aspiring flight attendants should be between the age range of 20  to 26 years old.
5. Do they accept applicants with tattoos and piercings?
Applicants should not have any marks, scarring, tattoos or piercings that are visible while wearing the flight attendant uniform.
6. Does Air Arabia require background work experience prior to their application?
Work experience especially in the aviation industry is an advantage. However, fresh graduates are also encouraged to apply.
7. Does Air Arabia accept applicants from other nationalities?
Yes, Air Arabia hires cabin crews based on their qualifications and not on their ethnicity, nationality or cultural background. Nonetheless, all applicants must contain a valid passport and all other documents that will authorize them to travel and work to all destinations served by Air Arabia.
8. What languages should I learn when applying as a flight attendant in Air Arabia?
All aspiring flight attendants in Air Arabia should be able to fluently write and communicate in both English and Arabic. Moreover, multilingual candidates have an advantage during the application period.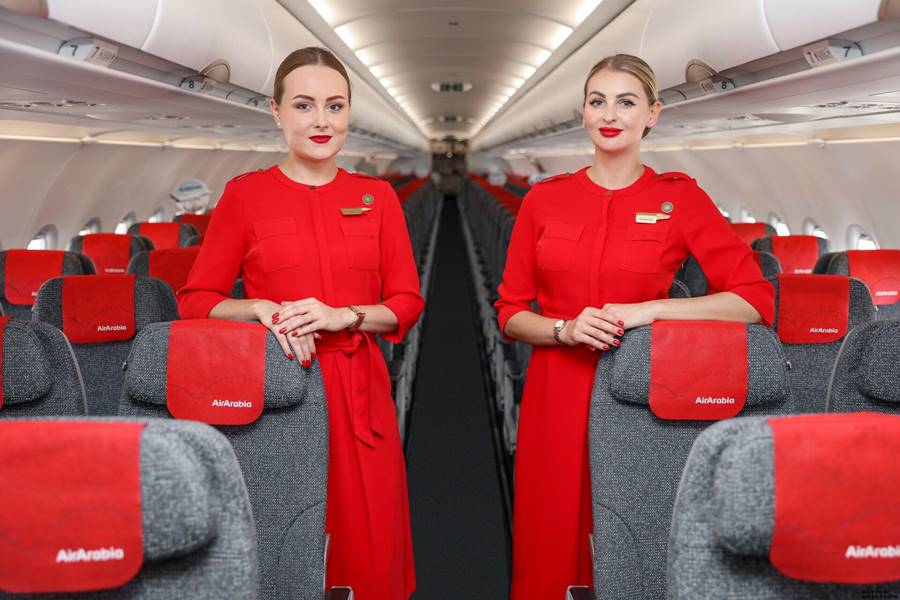 Summary
If you decide to apply as a flight attendant in Air Arabia, there are important documents that you need to prepare beforehand such as your CV, cover letter, ID pictures and passport. You can submit these online through their website or on-site at their headquarters. If you meet all of their qualifications, they will contact you and disclose further information on your application process. On the other hand, Air Arabia provides multiple benefits to its employees such as a competitive starting salary as well as housing and transportation allowance. I hope this article helped you gain insights about their hiring opportunity.
LINK
https://air.flyingway.com/books/airarabia-cabincrew.pdf
https://career22.sapsf.com/careers?company=airarabiap
https://cabincrewhq.com/recruitment/air-arabia-hiring/