If you want to work for FlyDubai as a flight attendant, it's important to know the requirements, qualifications, and application process to set your expectations and be prepared for the interviews. Becoming a cabin crew for this promising airline company comes with a lot of benefits and a competitive salary as well. Keep reading to learn how you can maximize your opportunities with FlyDubai.
Also Read: Paris Layover Guide: Best Things to Do in 24 Hours
Before you hit the confirm button for your online job application, make sure to review all the things that the airline is looking for. Highlight the most important qualifications so that you can emphasize them during your interview. The more you know about the company, the better chances you have to get hired on the spot.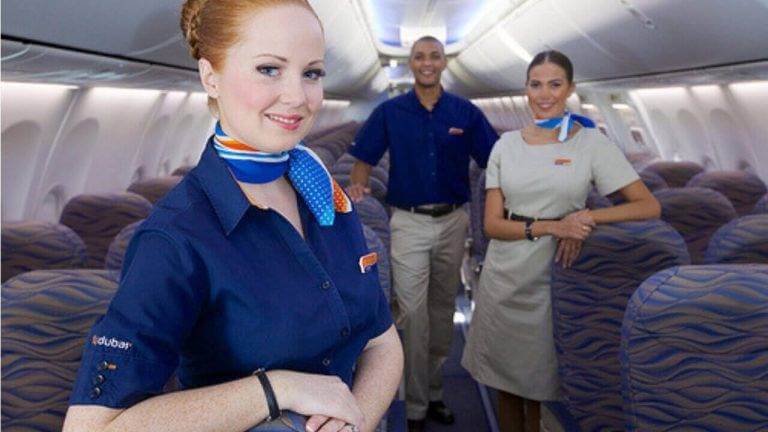 List of Requirements and Qualifications to Become a FlyDubai Cabin Crew
At least 21 years old.
Minimum height of 5 feet and 2 inches.
High school graduate or any related course.
Physically and mentally fit.
Can speak and write in English fluently, bonus if fluent in Arabic or other languages.
Customer service oriented with professional experience in handling passengers.
Must have a valid passport to travel without any restrictions.
With excellent communication skills, especially with out nationalities.
Has good grooming habits and can carry wearing the uniform well.
No facial or body piercings and tattoos.
Knows how to wear a flotation aid or life jacket and can confidently stay in the water until a survival raft is available.
Hardworking, reliable, motivated, friendly, and fun to work with.
At least one year customer service experience, and international aviation experience is a plus.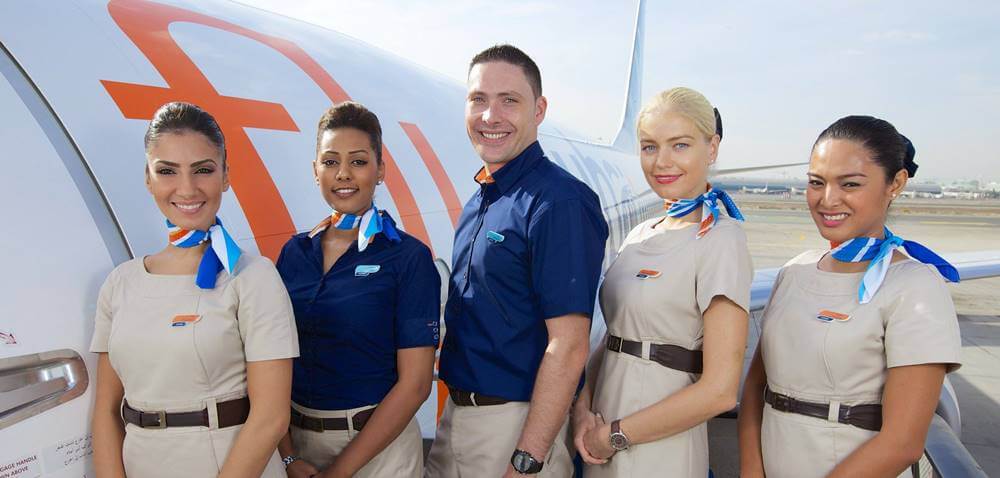 Application Process
Step 1: If you have the qualifications and requirements, you can apply online by creating a profile on FlyDubai Career site.
Step 2: Fill up the application form and upload your CV and other necessary documents. Answer the questions included in the application requirement.
Step 3: You will receive a link to the online assessment test which includes logical thinking, work behavior, verbal reasoning, and multitasking.
Step 4: If you pass, you'll be invited to do a video interview. Your responses will be recorded so that the hiring personnel will get to know you better.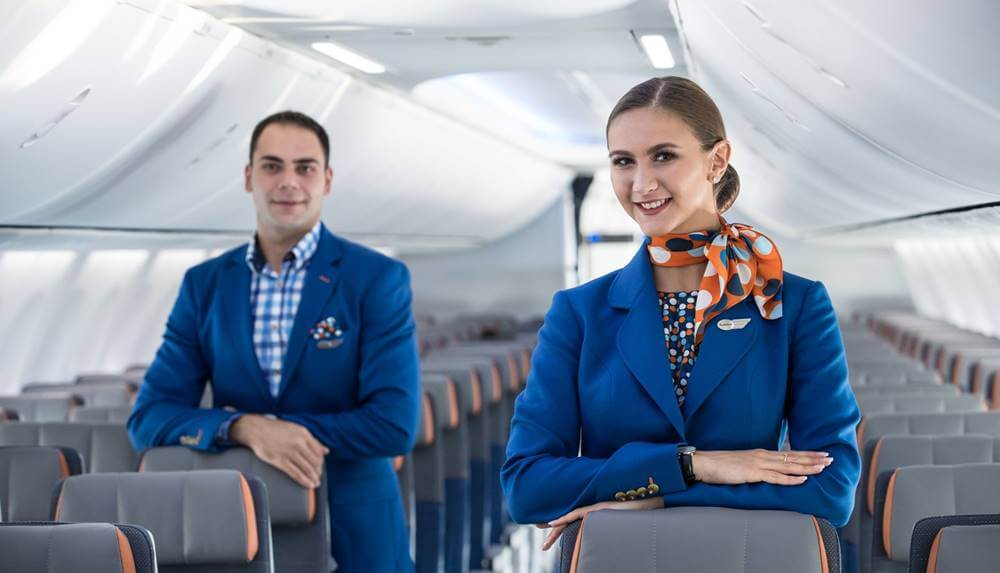 Salary & Benefits
FlyDubai flight attendants can earn AED 7,380 basic salary that comes with transportation and housing allowances. On average, the monthly flying pay can go up to AED 3,680 based on the average 8 flying hours. You can earn more if you have more experience and skills, and a chance to enjoy incentives depending on your performance. The training bond is USD 2,650 during the first year.
Some of the great benefits of working as a cabin crew for FlyDubai airlines include medical insurance, annual leave ticket monthly perks, paid leave of 30 days annually, and end of service benefits. At FlyDubai, the opportunities continue to grow so that employees can grow individually and develop themselves professionally. With proper mindset, you can build a lasting, successful career with the company.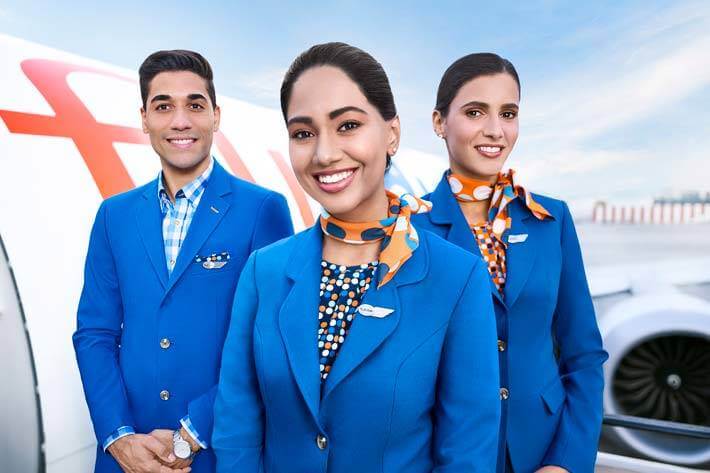 Video: How to Apply for FlyDubai Cabin Crew Position Step by Step
In this video, you'll get everything you need to know before applying as a cabin crew or flight attendant for FlyDubai airlines. First things first, FlyDubai is hiring qualified cabin crew and flight attendants from Dubai so you have a higher chance if you're currently a resident of Dubai regardless of your nationality. There are tips shared in the video regarding the online application process to make the experience more favorable to you.
Moreover, this video shows how you can ace the interviews, especially the assessment test which includes a series of questions that you need to answer so that the hiring manager will get a better idea on how you will perform in the actual job. More importantly, this video highlights the key requirements and qualifications you need to meet when attending the recruitment event and interviews.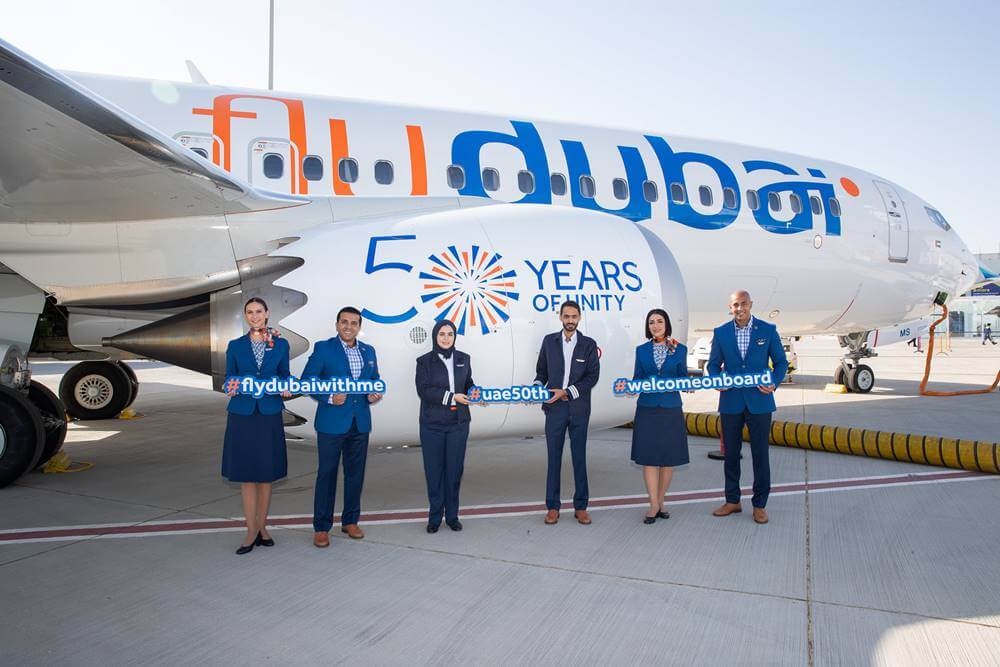 Photos: Flydubai Airlines Cabin Crew Uniforms
Check out these pictures of FlyDubai crew so you can see what they look like in uniforms:
Frequently Asked Questions
Here are some common questions and answers about the job requirements as a cabin crew for Flydubai:
1. Can I apply as a flight attendant even if I'm over the age of 30?
The minimum age for flight attendant aspirants for FlyDubai is 21, which means you can still apply if you're in your 30s.
2. What is the minimum height requirement for FlyDubai cabin crew?
You need to be at least 5'2" high without heels or shoes to be qualified as a flight attendant candidate for FlyDubai. This is to make sure you can perform your job without any difficulty, especially when assisting passengers with their luggage and closing or opening the aircraft door.
3. Can I still qualify even if I have tattoos and piercings?
FlyDubai strictly implements a uniform rule which includes no visible tattoos and facial or body piercings. You need to wear the uniform with confidence and grace at all times.
4. Should I pursue my application as flight attendant if I'm overweight?
Your weight and height should be proportionate and you need to be physically fit in order to perform your duties and responsibilities as a cabin crew.
5. Do I need a college diploma or management degree to apply as a cabin crew?
You are welcome to apply even if you only have a high school diploma or similar studies. As long as you have an experience in international aviation and customer service.
6. What are my chances to get hired if I can't speak in English fluently?
You need to be fluent in English, both written and oral, and has an advantage if you can speak other languages including Arabic. As a flight attendant, you will deal with different nationalities, and being able to understand them is a great bonus for you.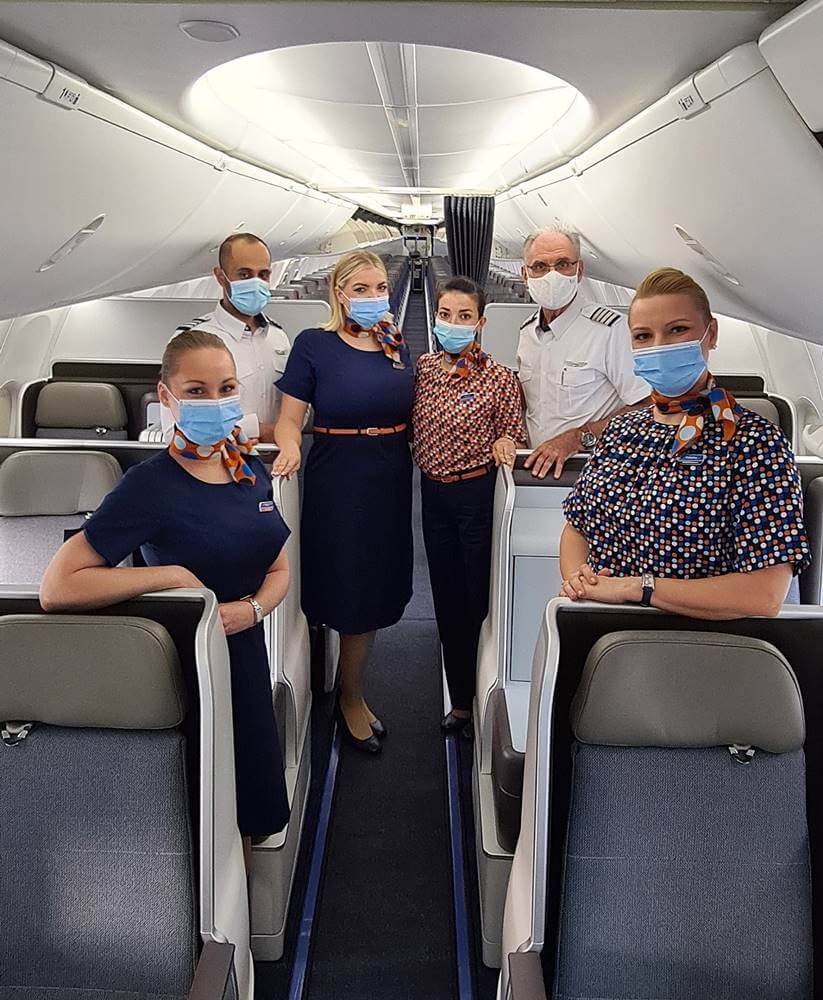 Summary
All jobs have minimum requirements that applicants should meet, and flight attendant aspirants are no exception. If you want to establish a career in aviation, you need to familiarize yourself with the qualifications, requirements, and application process upon recruitment.
This quick guide should help you prepare for the entire application journey and increase your chances of getting hired. So, have you checked all the requirements before submitting your application for FlyDubai flight attendant? Good luck and fly high!