Air Belgium is a Belgian airline that offers affordable international flights to and from Belgium. Aside from regular passenger flights, the airline also provides air cargo, freighter, ACMI, and on-demand charters. As a result of the airline's philosophy, "Comfort, service, and well-being without compromise," the airline provides a clear and straightforward offer, transparent pricing, and a welcoming atmosphere.
Also Read: American Airlines at LAX Terminal Los Angeles International Airport
Belgium, located in the center of Europe, is well-known for its friendly people, high quality of life, and amazing products. Air Belgium is proud to represent its country in all of its 'Belgian-ness,' with a sense of modesty, self-deprecation, and know-how. Want to work in a fleet where friendly people are really existing? Joining Air Belgium and you'll get the dream work environment you are looking for.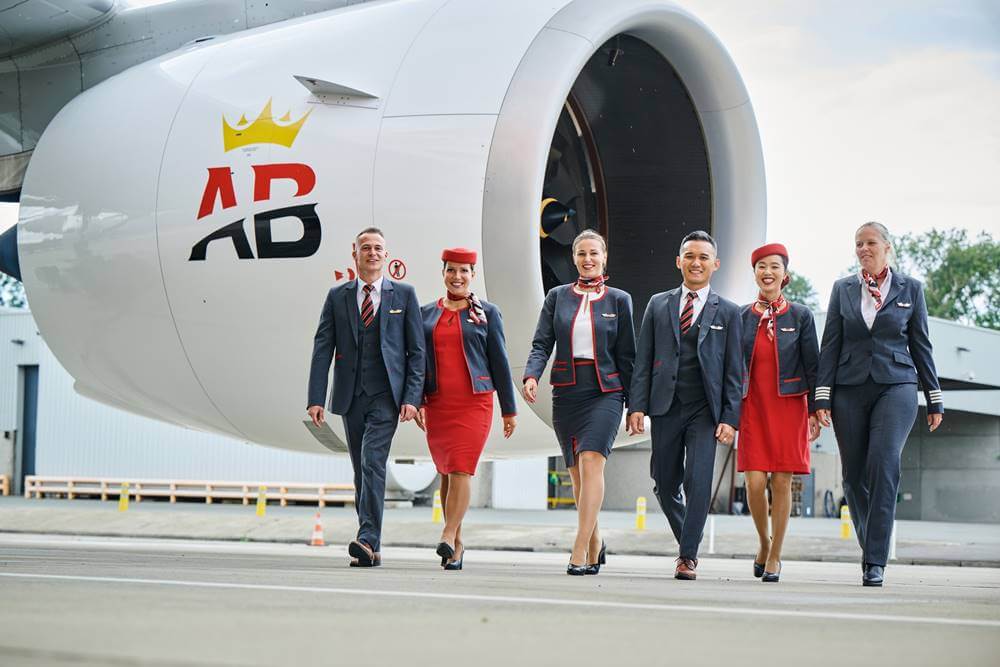 List of Requirements and Qualifications to Become an Air Belgium Flight Attendant
210cm arm reach
Must be fluent in English, French, and Dutch
A high school diploma holder.
Positive, outgoing personality with strong communication abilities
Possessing a current EASA medical certificate as well as a valid EASA qualification card, or being willing to go through comprehensive in-house training with frequent checks and tests
Capable of swimming completely clothed without the use of a flotation device
A good overall presentation, with a friendly, professional, and neutral appearance and no obvious tattoos.
A clean background check and the ability to obtain an airport ID
It comes naturally to you to care for others.
Flexibility to work at night when necessary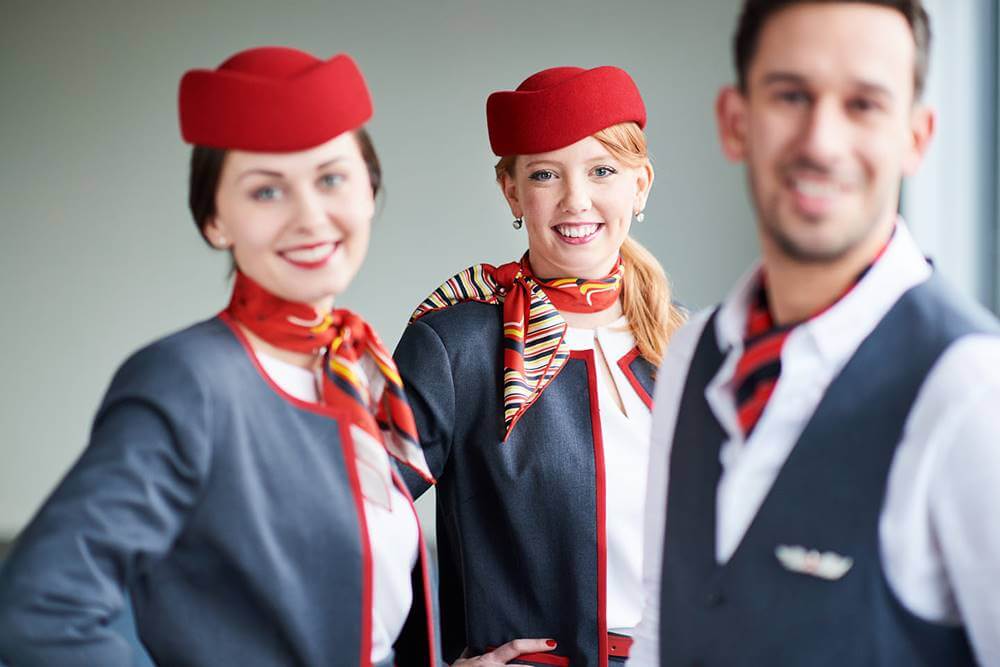 Application Process
Step 1: To get a Flight Attendant job inside Air Belgium, you can go here: https://www.airbelgium.com/en/career/ and check for possible job vacancies.
Step 2: Go through the web pages and check if a cabin crew position is available. Once the job post is open, apply for the position You can also send your application through here airbelgium@redirection-eolia.com.
Step 3:Prepare all the requirements or documentation you need to submit. Practice interview questions that might be asked during the assessment.
Step 4: Once shortlisted, you will be notified through call or email. So, keep your lines up and always check for their message.
Two Important Qualities
Customer Service: This is one of the most essential components in boosting a company's income, and consumers rank Customer Service as the most important factor when deciding to do business with a firm. When a consumer receives good service, it provides a lasting positive image of for firm, same goes with a negative customer experience.
A positive customer service experience is extremely important in the aviation sector. Customers are the most crucial component in this industry because airlines rely on them – without customers, there would be no airlines! As a result, in order to provide unique experiences, businesses must first understand their customers' needs and desires. The second is to get people who can do the job perfectly – like flight attendants.
Communication: Another important skill required in the aviation sector is Communication. This expertise is required in all departments of an airline, including pilots, cabin crew, maintenance technicians, luggage handlers, and so on. Each and every one inside the fleet must have excellent communication abilities.
Communication is the most important means of getting to know one another. However, how you communicate with others may differ depending on the situation. Communication entails far more than simply talking. It assumes that both parties exchange information that is clear, precise, and appropriately interpreted. This is the reason why Airlines need people with great communication skills.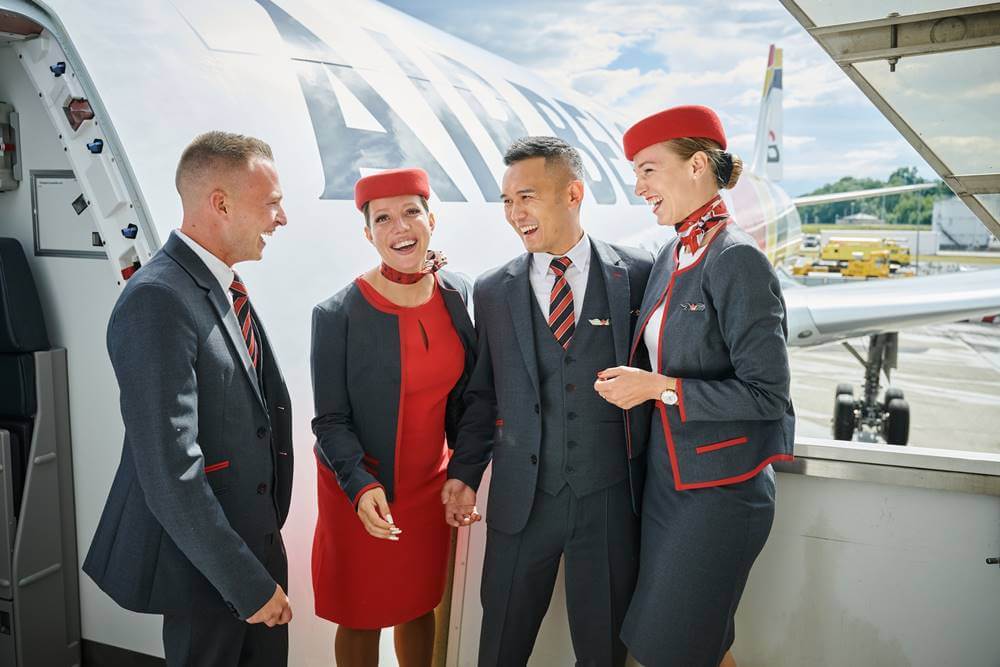 Salary and Benefits
In Belgium, a Flight Attendant can expect to make roughly 4,590 EUR per month. Salaries range from 2,110 EUR  to 7,300 EUR.
This is the average monthly payment, which includes housing, transportation, and other perks. Flight attendant pay varies greatly depending on experience, skills, gender, and region.
Video: Meet Air Belgium's Team
A fantastic team and a great spirit are the secret recipes for Air Belgium's Success. This video will let you meet all the people behind every successful and fun flight of Air Belgium. This is a presentation of what really happens before the flight, and which department and persons are in charge. A great representation that everyone in an airline works together with effort wearing their uniform and doing their responsibilities well.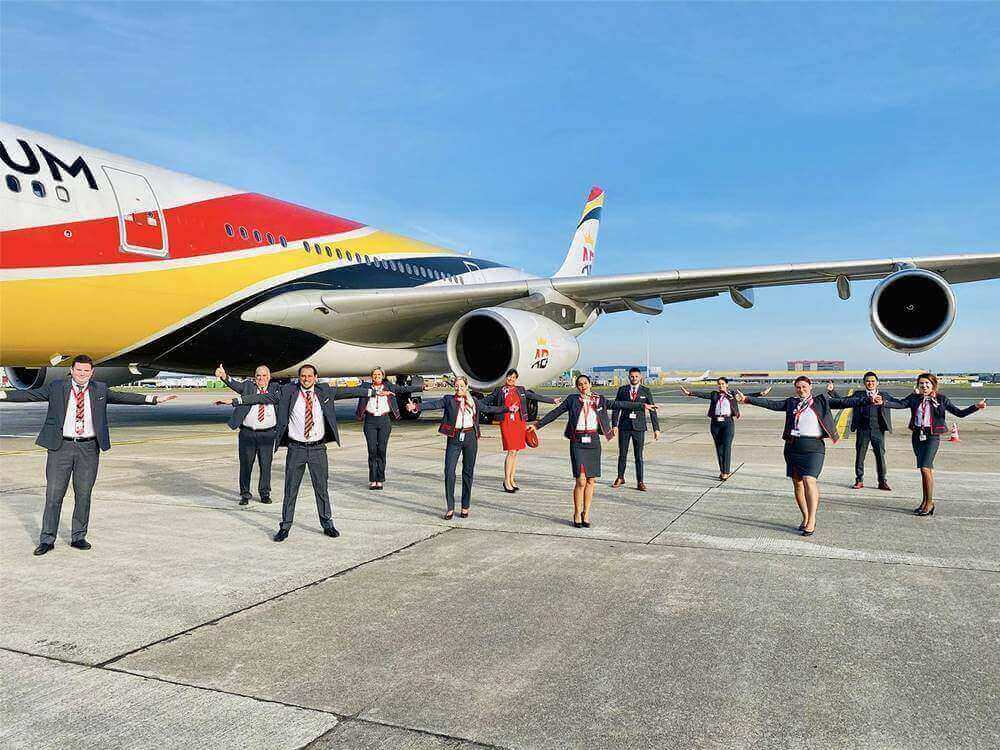 Photos: Air Belgium Cabin Crew Uniforms
Check out these pictures of Air Belgium crew so you can see what they look like in uniforms:
Frequently Asked Questions
Here are some common questions and answers about the job requirements as a cabin crew for Air Belgium:
1. Where is the base of Air Belgium?
Air Belgium S.A. is a Belgian scheduled and charter airline based at Brussels Airport and headquarters in Mont-Saint-Guibert.
2. Why swimming skills is required?
The majority of flight attendants' training will focus on safety and the protocols that must be followed in an emergency. Landing on water, or 'ditching,' is something they pray they never have to do, but it is an important part of their training. This skill saves lives.
3. What are the documentations requirements I need?
Usual documents such as diploma, copy of passport, certifications, and most importantly your updated CV/Resume.
4. What Languages do they require?
Air Belgium requires three languages, English, French, and Dutch.
5. What are the possible questions they will ask during the interview?
When applying for a job as a flight attendant, the interviewer may your questions about customer service experience, ability to operate under pressure, and what you would do in various emergency circumstances. So make sure to ready yourself and review what you can offer and the abilities that need to be highlighted.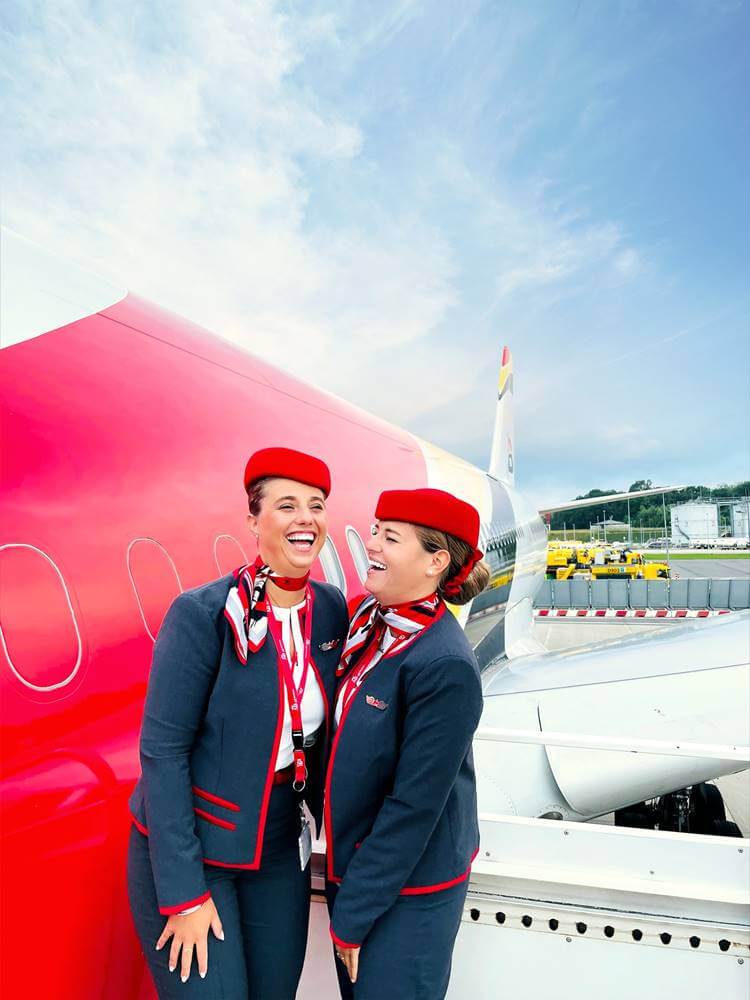 Summary
The European country is ranked first in the Global Workplace Happiness Index 2020. The Index assesses not just how satisfied employees are with their positions, but also their confidence in the local economy and their possibilities of obtaining a new job, as well as their satisfaction with their day-to-day jobs and future career prospects. So if you want a work environment where pressure is covered by happiness and teamwork, Air Belgium is definitely the airline you are looking for.