Norse Atlantic Airways is a new long-haul airline that offers low-cost transatlantic flights. Norse Atlantic Airways AS is a Norwegian corporation owned by Bjrn Tore Larsen who is also a significant stakeholder. It is headquartered in Arendal, Norway, and has a Norwegian AOC (Air Operator's Certificate). They use modern, fuel-efficient, and ecologically friendly Boeing 787 Dreamliners to serve the intercontinental market.
Also Read: Copenhagen Layover Guide: Best Things to Do in 24 Hours
Norse Atlantic Airways need dedicated and skilled cabin crews to join their team. The said airline provides a comprehensive and easy-access application for aspiring Flight Attendants on their website career page. If you want to become a part of this aviation company, here are the things you need to get ready.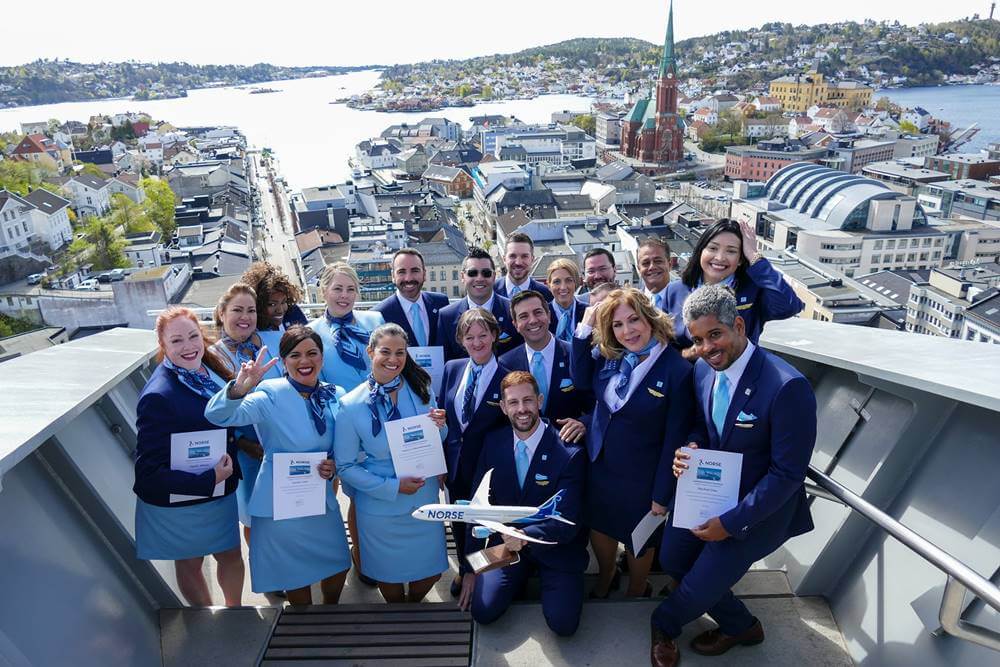 List of Requirements and Qualifications to Become a Norse Atlantic Airways Flight Attendant
Must be at least 20 years old.
Must be fluent in the English language.
GCSE or equivalent education
Must have a valid passport
Capable of passing background checks and drug testing.
Capable of working on international flights.
Have the legal right to reside and work in the United Kingdom.
To execute standby obligations, you must live within 90 minutes of Gatwick Airport.
Flexibility in working during vacations.
Ability to carry out physical job needs, such as reaching overhead bins and lifting particular equipment.
Must be able to swim and do water treading.
Previous B787 experience is advantageous but not required.
Responsibilities and Duties
Norse's safety standards must be met and exceeded.
Provide exceptional in-flight service that exceeds the customers' expectations.
Think independently yet remain a member of a collaborative team.
Capable of transforming problems into answers or alternatives
Handle a variety of situations while maintaining constant contact with the public before, during, and after the flight.
Can work with minimal supervision.
Can work individually or as part of a team.
Ensure that client's needs are met during the flight.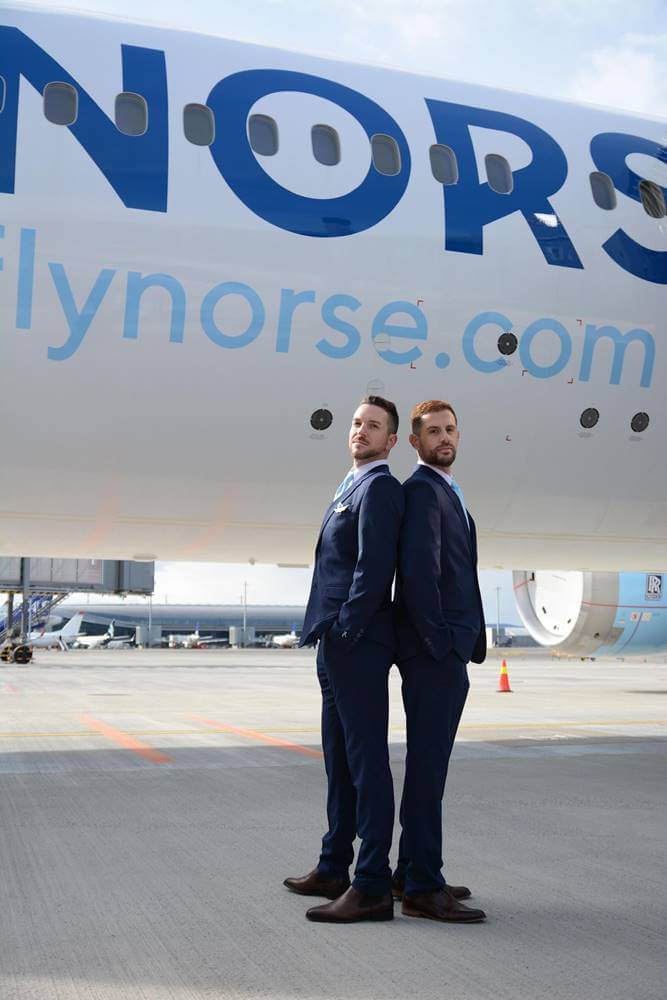 Application Process
Step 1: To apply for a Flight Attendant position at Norse Atlantic Airways, you can go here:
https://flynorse.com/ or directly to their Career page https://careers.flynorse.com/
Step 2: Click on "Job Openings" and open positions will show up. Then click on "Cabin Crew."
Step 3: Before applying, prepare all the requirements or documentation needed for your application.
Step 4: Click on "Apply for this job" and you will be asked to start your application by submitting a video. You will need to answer the question flashed on your screen through a recorded or live video. You have two option buttons "Record" or "Upload" a video.
Step 5: Answer some basic questions about you and upload the following documents:
Copy of Passport
Copy of Work Permit or Green card
EASA Cabin Crew Attestation (if available)
CV
Additional Files
On the last part of your online application, you need to write a Cover Letter.
Note: Check all the details you've provided before clicking the Submit button to avoid any errors with your application. Fake information may affect your chances of getting hired.
Step 6: Once shortlisted, they will notify you through call or email. So, keep your lines up and always check for their message. You need to pass the initial interview so you can proceed to the next phase of the qualification examination.
Step 7: Once you are done with the application process and you have already passed all tests and physical examinations, the next thing is to complete the designated training and you're in!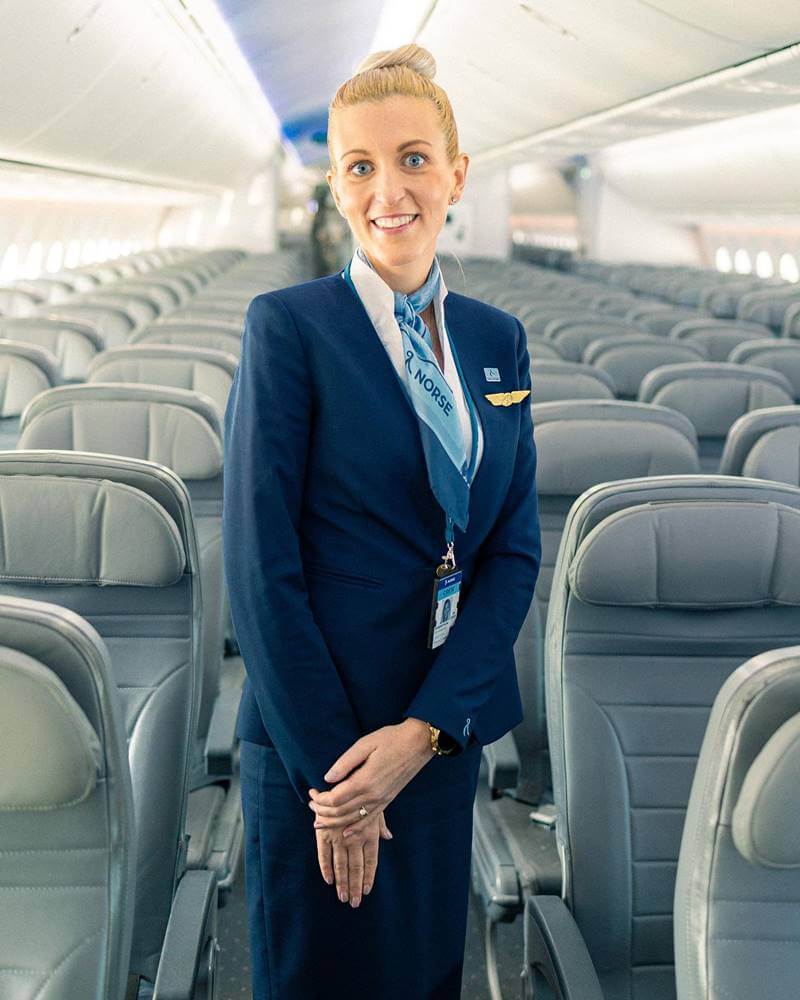 Salary and Benefits
The average compensation for Norse Atlantic Airways Cabin Crew is £18,769 per year.
Benefits:
Insurance
Allowances
Exciting route options
The possibility to work on ultramodern and efficient aircraft
A workplace that is both welcoming and secure
Being a part of a fantastic team that is collaborating to establish one of the most sustainable and interesting global airlines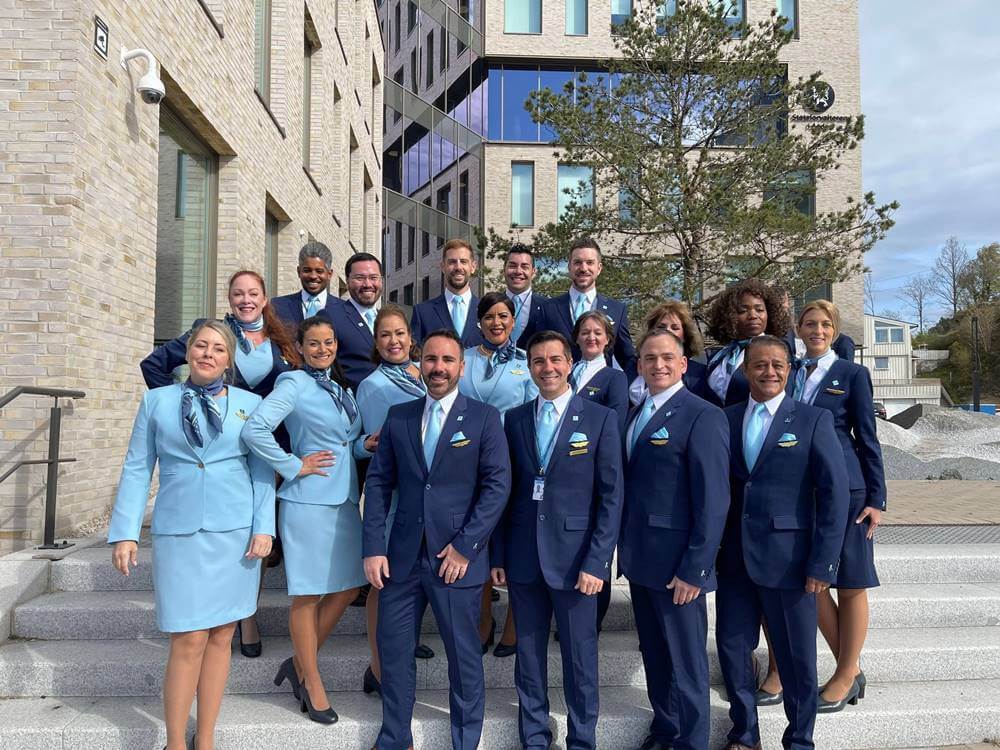 Video: Norse Atlantic Airways, Premium Cabin Review, London to New York – Business Traveller
This video demonstrates what a premium economy looks like inside an economy trip. Yes, Norse Atlantic Airways has premium seats for economy trips. Their B787-9 has a total of 338 seats, 282 of this is Economy, and 56 are Premium Cabins. When talking about comfort, their premium cabins are shown in this video as comfortable enough and food choice is great since there are vegan options.
Photos: Norse Atlantic Airways Cabin Crew Uniforms
Check out these pictures of Norse Airlines crew so you can see what they look like in uniforms:
Frequently Asked Questions
Here are some common questions and answers about the job requirements as a cabin crew for Norse Airways:
1. What are the advantages of working at Norse Atlantic Airways?
The opportunity to be a part of a fantastic team that is collaborating to establish one of the most interesting and sustainable new airlines.
Fly one of the world's most efficient and sophisticated aircraft.
Route network that is exciting
A pleasant and secure working environment
2. Is there a background check that I need to pass?
Yes. Almost every airline conduct background checks on candidates, whatever the position is.
3. I don't know how to swim, can I still apply?
One of the basic requirements for Flight Attendants is being able to swim a specific distance. Norse Atlantic Airways requires every candidate to have swimming skills, as well as the ability to do water treading.
4. Does Norse Atlantic Airways handle international flights?
Yes, they do. So you must be able to stand on long trips because this is one of the most tiring parts of your job as a member of the fleet.
5. Where can I see their available positions for cabin crews?
You can go directly to this web page https://careers.flynorse.com/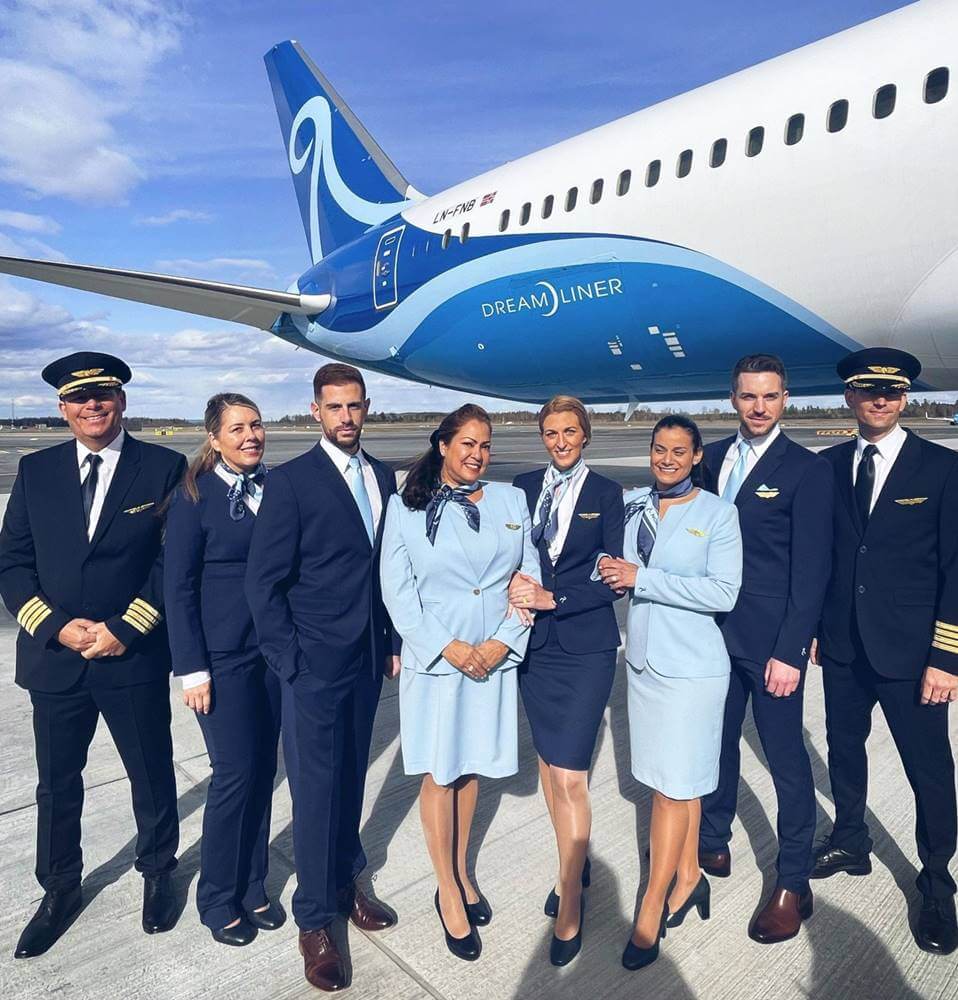 Summary
In order to become a part of the aviation industry, most especially as a Flight Attendant, you must be enthusiastic about people. Norse Atlantic Airways believes that establishing a workplace with diversity makes everyone feel important and valued. Join their fleet now and build a high-performance culture at Norse. If you believe in the value of cultivating a growth mentality, then you're a perfect fit for this airline.
If you have the cabin crew qualities, try applying for this airline.