As one of the premiere airlines in Sweden, Braathens Regional Airlines is the world's pioneer to offer passengers choosing biofuel for a flight during booking. Since 2009, the company was certified as the world's first environment-friendly passenger airline. At the same time, Braathens Regional Airlines upgraded its aircraft by replacing the old ones with new and modern airplanes with lower emission output. This is the only domestic Swedish airline that work for a fossil-free flight.
Also read: 15 Cabin Crew Career Progression Paths for Flight Attendants
Established in 2016 after a merger of several regional airlines, Braathens Regional Airlines enjoy a 30% share of the Swedish airline market. This number accounts for around 2.2 million passengers yearly. Customers of this airline are the most satisfied within the Swedish aviation for four consecutive years – from 2016 to 2019. This genuinely confirms the superb performance of the employees at Braathens Regional Airlines.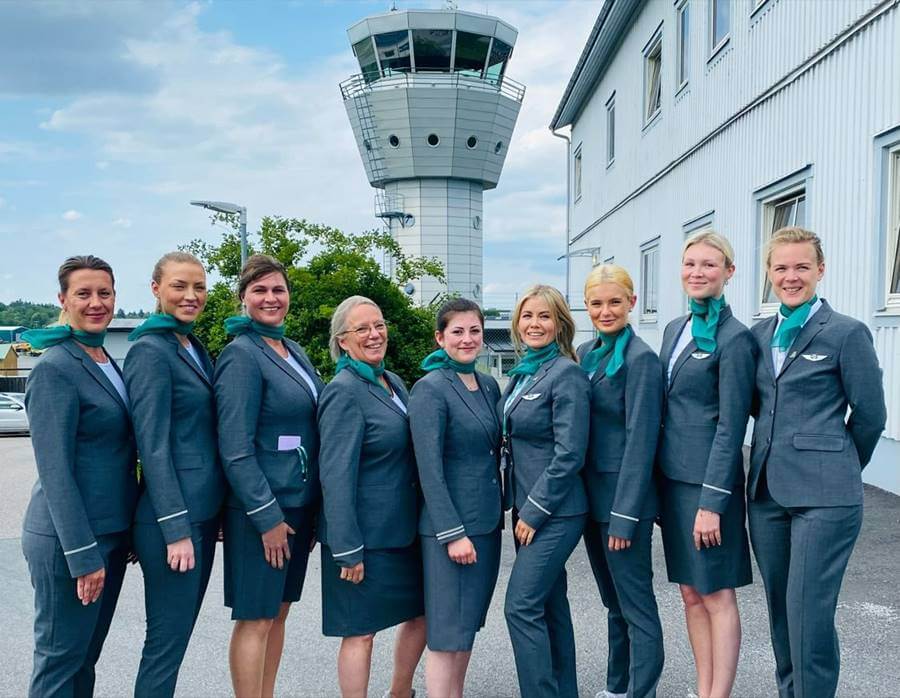 List of Requirements and Qualifications to become a BRA Braathens Regional Airways Cabin Crew
To qualify as BRA Braathens Regional Airways flight attendant, there are qualifications needed to fulfill to ensure that passengers are stress-free during flight. These strict qualifications will make sure that the company hires flight attendants that are not only safety-minded but also responsible in realizing the commitment they have with the customers.
Must have completed the application form and have submitted an updated resume
Must have legal passport and references from past employers
Updated medical and dental records
Must not have any criminal records
Must have the ability to work independently and effectively
Excellent team player
Holder of a valid driver's license
Knowledgeable in preflight inspection duties
Can ensure a clean and polished plane by working with pilots, maintenance, and cleaning staff
Must be able to brief passengers about cabin safety and management systems
Must understand all service methods and products of their assigned aircraft
Must know how to maintain a clean and safe cabin environment
Knows how to maintain orderliness in the designated aircraft bedding and locker room
Must have the ability to ensure that the aircraft is always ready and in order before each flight.
Can update passengers' profiles, post-trip reports, and other pertinent documents if required
Applicants can analyze and organize expenditure accounts
Must be adaptable and flexible to all kinds of airline situations
Main duties just evolve around customer satisfaction and safety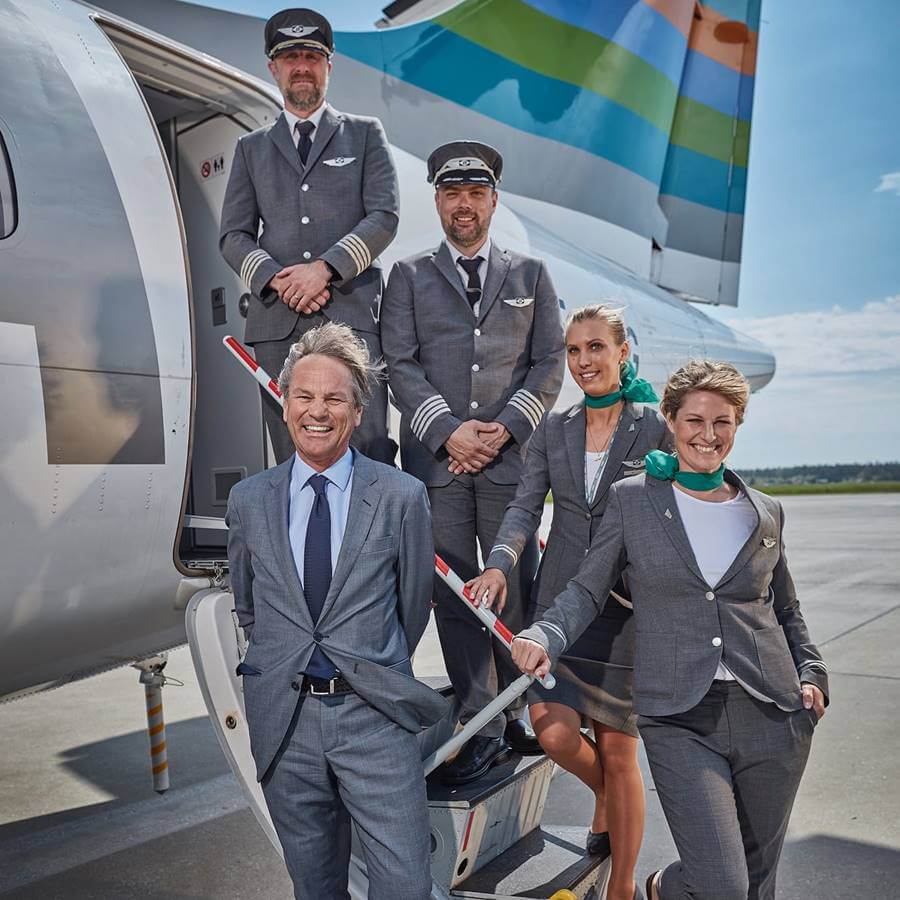 Application Process
Step 1. Application and Online Assessment
Every airline company has its own requirements that every applicant must complete. Online application is very common nowadays because requirements like height, weight, age, physical, ability, and language fluency must be thoroughly checked first prior to face-to-face interview. During the online assessment, applicants are tested on their communication and reasoning skills.
You can also check the company's LinkedIn page to stay informed of all the possible changes and important announcements. – https://www.linkedin.com/company/bra—braathens-regional-airlines/about/
Step 2. Assessment Day Tests
Every flight attendant applicant must complete the assessment day with other candidates. The applicant will be evaluated according to their appearance and interview outfit. Flight attendant group interview questions are developed by the organizational psychologists to let the interviewers get a feel for your personality.
Step 3. Group Activities and Tests
All candidates who pass the physical test will move on to participating in group activities. These activities focus on the ability of the applicant to function as part of a team. Then there will be a series of tests that will be asked that will evaluate the reading skills, problem-solving activities, and comprehension of the applicant.
Step 4. In-Person Interview
Every BRA flight attendant applicant will end the assessment process with an in-person interview. Only the applicants who pass the selection process are interviewed. The one-on-one interview will happen with a representative of the airline. Questions from previous work experienced, education, and the assessments that the applicant completed throughout the day are expected to be asked.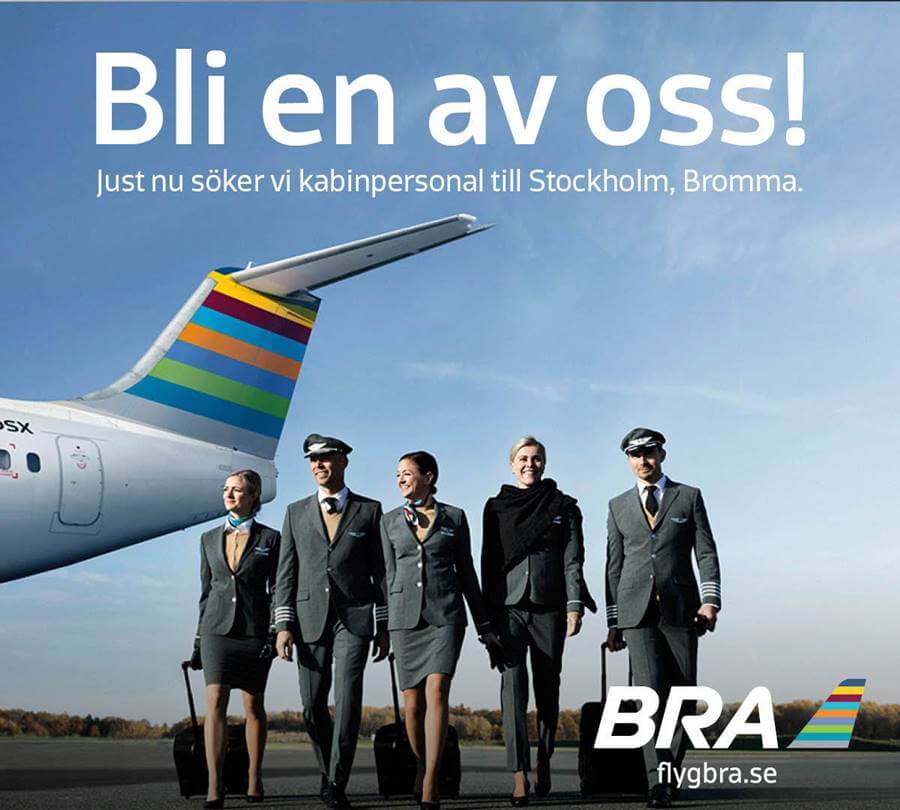 Salary and Benefits
The airline provides an opportunity to travel the world
There will be discounted prices for household services
Support and guidance counselling are provided in trying times
Chances are high in renting the company's apartments on Mallorca
Video: I Flew an Airline Named BRA
This video shows what's inside when flying with the Environment Class of Braathens Regional Airlines. You may check the link below.
Environmental-Friendly Aircraft – The aircraft is the future of eco-friendly domestic flying because this is the most eco-conscious airline.
No Seating Order – When you board the BRA aircraft, passengers will be surprised to see that whoever comes first can seat wherever they wanted.
Attendants Giving Out Full Breakfast – A full breakfast is served upon boarding the airline.
Fabulous Airport – Although BRA are for domestic flights only, the airport is like a city airport commonly seen in big cities like London.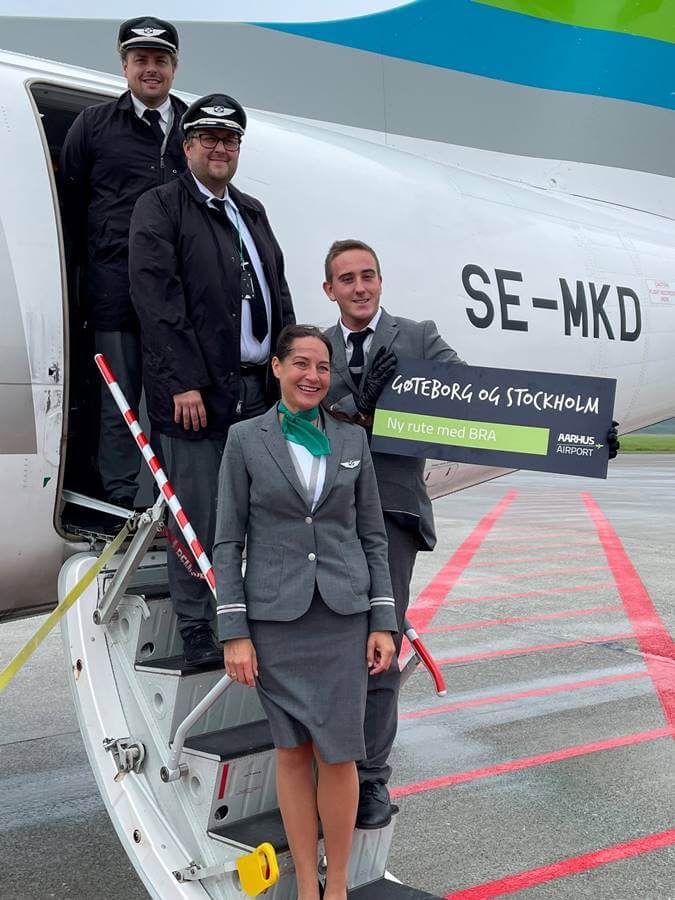 Photos: BRA Airlines Cabin Crew Uniforms
Check out these pictures of BRA Airlines crew so you can see what they look like in uniforms:
Frequently Asked Questions
The following are some of the common questions asked about BRA flight attendants.
1. Can BRA Regional Airlines accept me if my application for cabin crew is incomplete?
The airline urges everyone to make their documents complete. Applicants should also submit an accurate application form because failure to do so means automatic rejection of application.
2. What are the necessary skills for BRA Regional Airways cabin crew?
Most of the time, you will be assisting passengers during flight. As a cabin crew, you must have developed the skill in answering questions about the flight. You must also have the skill on how to serve food and drinks. In general, it is very important to provide the passengers an all-around customer service.
3. What is the minimum and maximum height for BRA Regional Airways cabin crew applicants?
As stated in the application form, an applicant should not smaller than 142 cm (4'8") and not taller than 170 cm (5'7").
4. What are the requirements to be a flight attendant?
An applicant must be at least 18 years of age, with high school diploma (or more), pass background check, pass drug screening, and pass health exam.
5. What skills are most important?
Some of the skills that are important for a flight attendant include customer service skills, communication skills, patience, and the ability how to become detail oriented.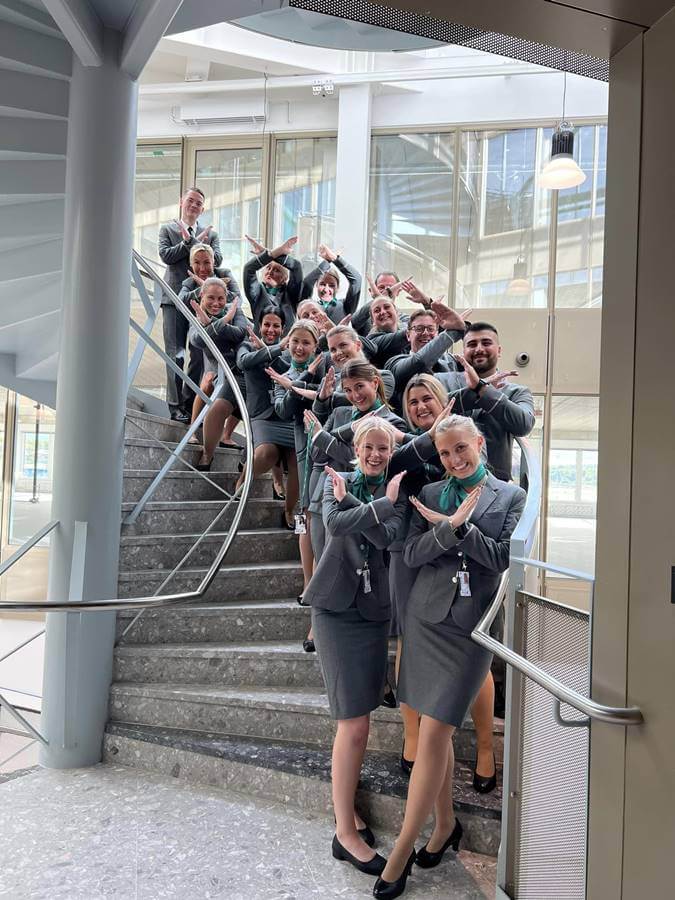 Summary
Braathens Regional Aircraft is owned by the investment company Braganza. It has a market share of approximately 30% of the total Swedish domestic aviation. BRA's aircraft fleet consists of turboprop aircraft ATR 72-500/600. The aircraft meet the strict environmental and noise requirements. Because of this, the company was certified as the world's first environment-friendly passenger airline.
BRA is the first commercial airline in the world that offsets all their carbon dioxide emissions for all passengers without any extra payment. The company, since 2018, offered its passengers the option to buy Sustainable Aviation Fuel (SAF) as an add-on with their flight tickets. Braathens Regional Airlines also took the international standard ISO 14001 as the world's first environmentally certified passenger airline.