So you want to become a Gulf Air flight attendant? There are specific instructions you need to follow and basic requirements you should meet during the application process. In this guide, you will learn about the application tips, guidelines, requirements, and steps throughout the recruitment event. Make sure to equip yourself with all these helpful tips to ensure a slot in the interviews and training program.
Also Read: New York Layover Guide: Best Things to Do in 24 Hours
Gulf Air's legacy in style and service has been known in the airline industry for over 65 years in Bahrain. With reliable Arabian hospitality, passengers receive personalized service and warm care throughout the flight. To be able to pass the qualifications, you should be customer oriented and willing to go the extra mile in order to provide the best service together with all the cabin crew. Check out the requirements below.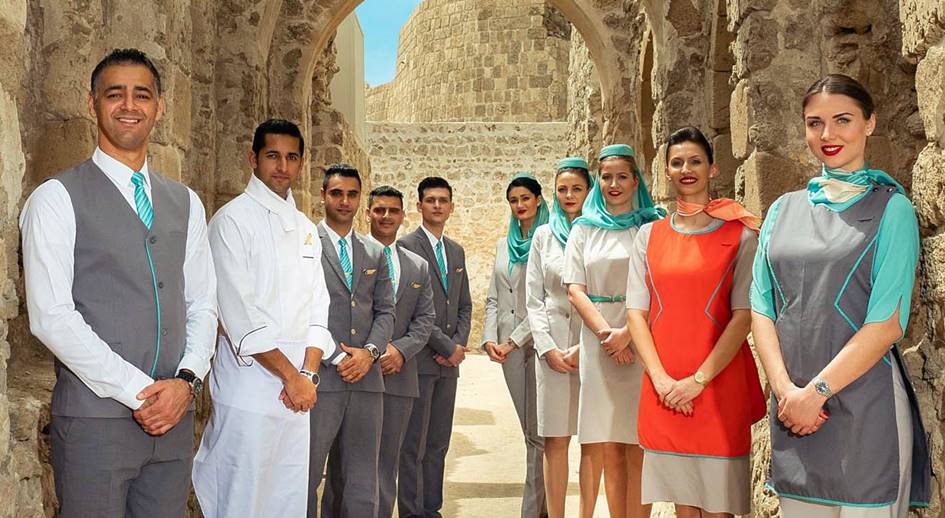 List of Requirements and Qualifications to become a Gulf Air Cabin Crew
Between 21 to 30 years of age.
Minimum height of 5 feet and 2 inches (160 cm).
Weight should be proportionate to height.
At least secondary level education.
With a pleasing personality and good behavior.
Can work efficiently under pressure.
No visible tattoos, scars, or piercings.
Can swim in the water 50 meters deep without any aid.
Customer service experience and can handle people from different cultures.
Can write, read, and speak English fluently.
Valid passport and other necessary travel documents.
Updated resume or CV and educational certificate.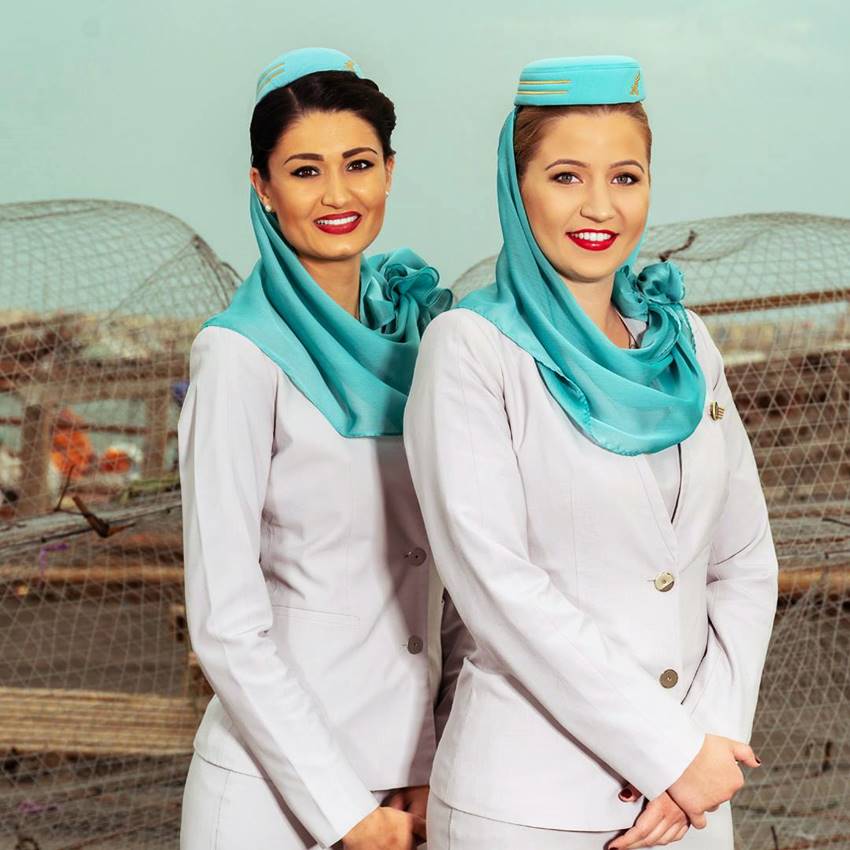 Application Process
Step 1: Visit the official website of Gulf Air in order to apply online.
Step 2: If you've been selected for the interview, wear formal business attire. Female candidates must wear knee-length skirts.
Step 3: Bring all the necessary requirements including a passport copy, CV, high school diploma or another educational certificate, one full-length colored picture, and two passport-size color pictures.
Step 4: If you qualify, you'll get an invitation for the assessment tests that will include a series of interviews that may take the whole day. You will know if you're hired or not on that same day.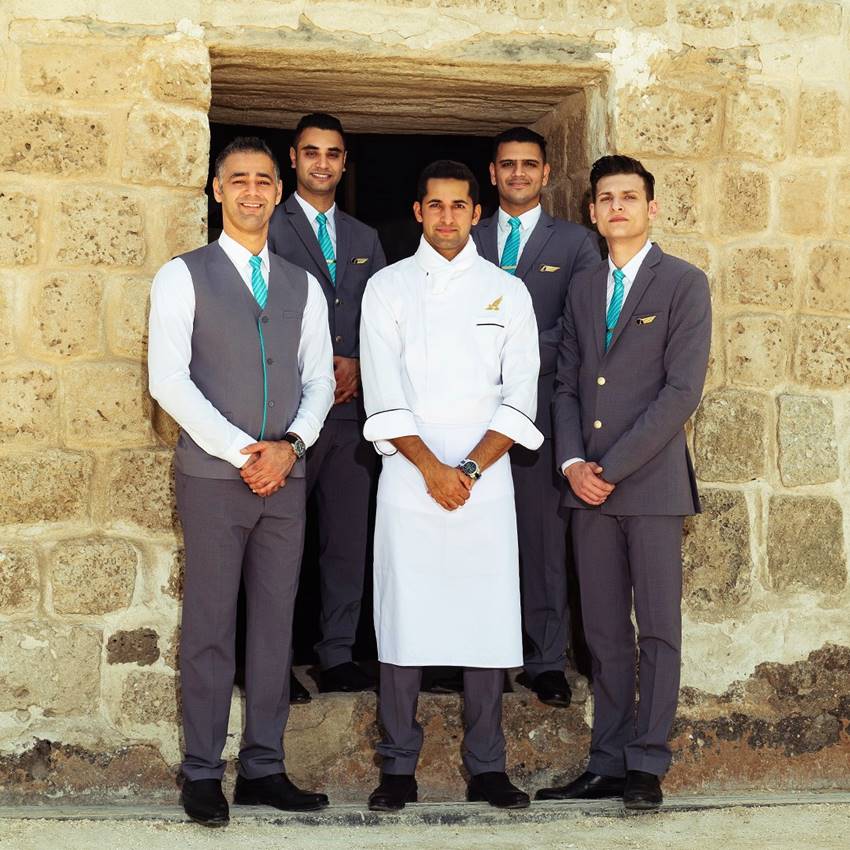 Salary & Benefits
According to a flight attendant, the basic salary for flight attendants at Gulf Air is between $1000 to $1200 depending on your skill level. Cabin crew members are expected to render up to 150 flight hours every month. However, the total hours of duty often depends on each season. You can clarify your salary during the interview to get an idea how much you will earn as a Gulf Air flight attendant.
When it comes to the benefits, you can enjoy productivity allowance per hour from the time you sign in and until you sign off from work. Flight attendants may also receive laundry allowances to have their uniforms washed regularly. As you work for the airline for more years, you can get more benefits that will make your life as a flight attendant worth it. Here are other benefits that you can get:
Medical insurance and 24-hour emergency medical assistance program that can be accessed worldwide.
Leave entitlement for 36 days every year.
Paid sick leave and extra leave ticket per year.
Concessional airline tickets for your family.
End-of-service benefits in case you decide to resign.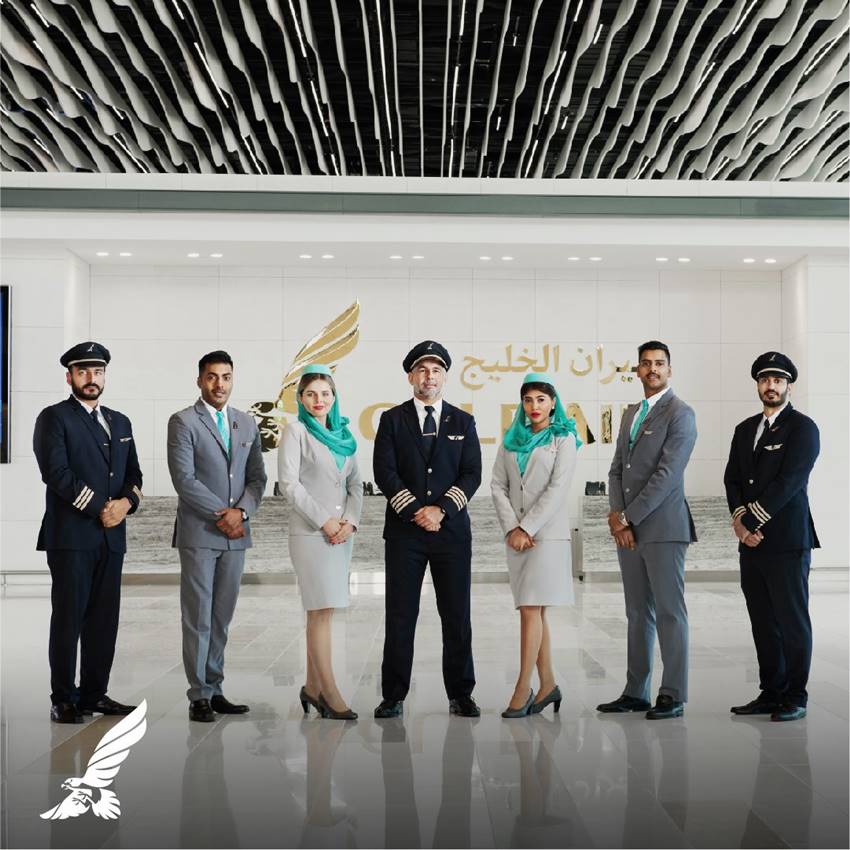 Video: Gulf Air Cabin Crew Interview Requirements & Online Application
In this video, you'll learn about the interview requirements for Gulf Air cabin crew members and how to push your online application. The first part talks about the qualifications or eligibility for the job and then followed by age requirements. In the latter part, there are so many tips shared by the content creator about the interview process, especially on how to project yourself as an ideal candidate for the job.
The creator of the video is a former stewardess of Singapore Airlines, but has some experience with Gulf Air in terms of applying. Watch until the end to know how you can pass the interview and assessment so that you can complete the training program. There are also some secret tips that will help you stand out from the crowd throughout the recruitment process that you should take note in the video.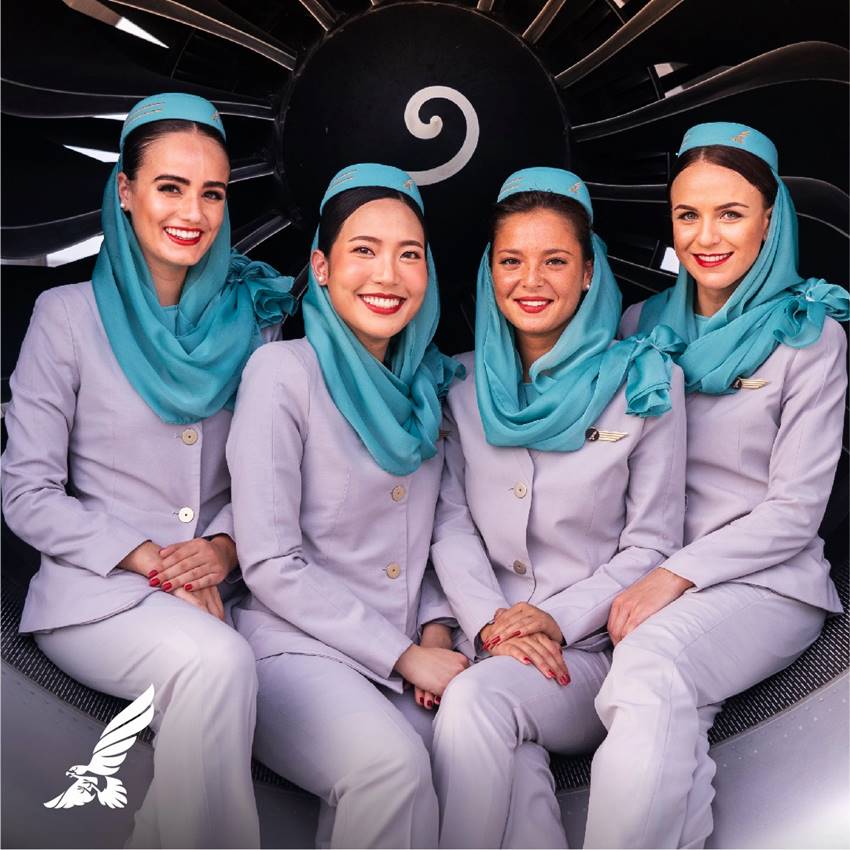 Photos: Gulf Air Cabin Crew Uniforms
Check out these pictures of Gulf Air Airlines crew so you can see what they look like in uniforms:
Frequently Asked Questions
The following are some of the common questions asked about Gulf Air flight attendants.
1. Can I apply online as flight attendant for Gulf Air?
Aspiring flight attendants or those who want to become part of Gulf Air cabin crew can apply online. Just visit the official website and go to the Careers category and provide your personal details.
2. What should I wear during the interviews?
Applicants are required to wear formal business clothes when attending the interview. For female candidates, wearing a knee-length skirt and suit is preferred.
3. What are the basic requirements I need to bring during the interview?
You must bring a copy of your passport, two passport-size color pictures, one full-length color picture, updated CV, high school diploma or other educational certificates, and any references on the day of your interview.
4. Is there an assessment? What is it like?
If you pass the selection requirements, you'll get an invite for the assessment which includes one whole day of interviews. More often than not, applicants are informed on the same day whether or not they will go further with the 8-week training program.
5. How long is the training program and where is the location?
Before a newly hired flight attendant starts flying, there is an intensive training program to undergo for 8 weeks in Bahrain. It covers cultural awareness, on-board product knowledge, customer service, emergency and safety procedures, first aid, grooming standards, teamwork, and assertiveness training.
6. Can I apply with tattoos and piercings?
Gulf Air is strict when it comes to grooming standards, so they don't allow any visible tattoos, scars, or piercings for all members of their cabin crew.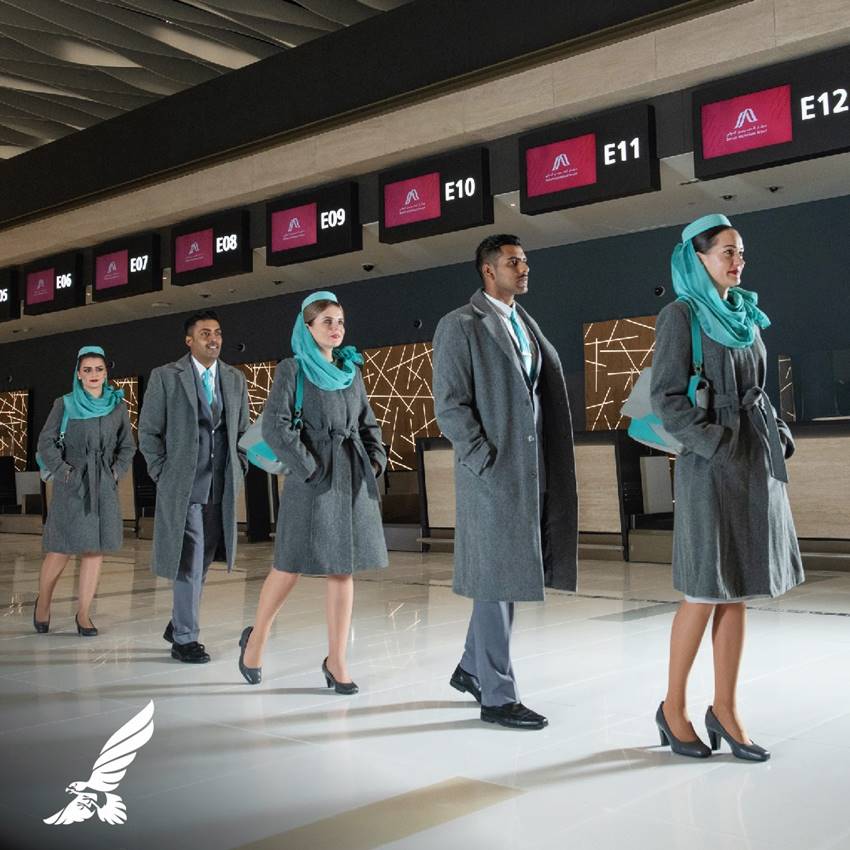 Summary
Gulf Air flight attendants provide passengers with a welcoming and comfortable flying experience. Our team is responsible for the safety and well-being of every passenger on board, and they  take pride in our work. They are highly trained in first aid and emergency procedures, and they always put the safety of our passengers first. In addition to safety, they also provide exceptional customer service. They are there to help passengers with anything they need, from finding their way around the airport to providing them with information about their destination. They go above and beyond to make sure that every passenger feels valued and appreciated. Whether it's a friendly smile or a helping hand, theystrive to make every flight a memorable one.
With knowledge of the recruitment process and a little luck, you can achieve your dream career in aviation. If you're not sure of what to do for your next interview, make sure to read this short guide to help you with everything you need to know about the Gulf Air flight attendant application.