Etihad Airways (EY) is one of the leading airlines in the world, and they are always looking for top-notch cabin crew members to provide an excellent experience for their passengers. Etihad Airways has a very specific set of requirements that candidates must meet in order to be considered for a position. Candidates must be at least 21 years of age, have a high school diploma or equivalent, and be able to pass a background check and drug test.
Also Read: Etihad Airways Cabin Crew Salary and Benefits | Etihad Airlines
They must also have excellent communication skills, be able to work well under pressure, and be comfortable with long hours and irregular shifts. Etihad Airways is looking for candidates who are passionate about customer service and have a strong desire to learn and grow within the company. If you think you have what it takes to be an Etihad cabin crew member, visit their website to learn more about the application process.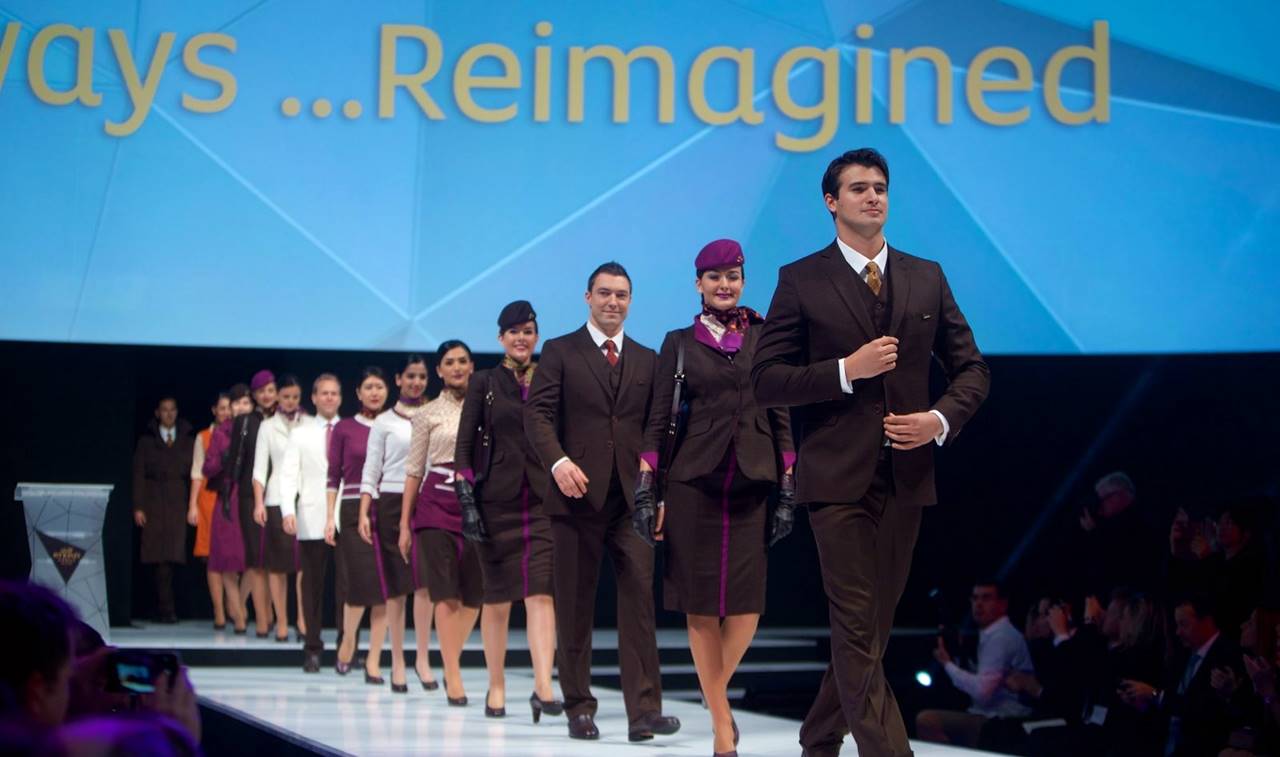 List of Requirements and Qualifications to become an Etihad Flight Attendant
Even though it was founded only in 2003, Etihad Airways has quickly established itself as one of the most elegant and innovative airlines in the world. This is also the reason why many aspiring flight attendants do everything to fit their standards.
Etihad Airways is looking for people who are positive, friendly, and confident – with a clear passion for customer service. Based on interviews with their employees, Etihad is true to have a friendly environment in the fleet and the quality of service speaks for the airline. If you are interested in joining their team, here are the requirements and qualifications you need. Please check out the requirements you may need to meet before applying for this job position.
Age: An applicant for the Flight Attendant position must be at least 21 years old.
English fluency (spoken and written)
Additional language abilities are desired
Capability to swim with a flotation device
The minimum height required is 165cm.
Must have no visible tattoos
Must have no body piercings
Piercing is only permitted for females (one earlobe one earring)
There is no criminal record.
Outstanding personal presentation and image
Must be hygienic and clean looking
Willing to serve alcohol at all times, including during Ramadan
Willingness to meet UAE and GCAA visa, medical, and health screening requirements
Experience with customer service is an advantage
Ability to communicate professionally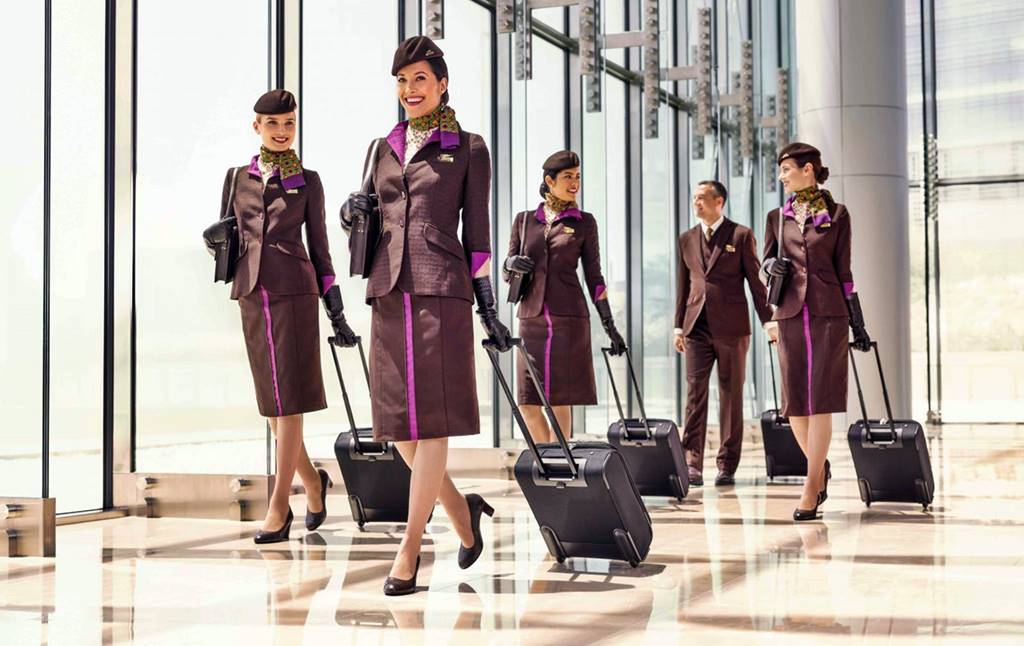 Application Process
Here's an overview of the application procedures to becoming a crew for EY airlines.
Step 1: Etihad will check your CV and undertake an evaluation if you meet the Cabin Crew standards. If they believe you would be an excellent addition to the team, you will be invited to an assessment day.
Step 2: The assessment day will include a reach safety check, an individual experience- talk, an English test, and a group exercise to demonstrate your teamwork, collaboration, and communication abilities. Following that, there will be a final interview.
Step 3: We will analyze your application and the findings of your evaluation the day after your final interview. We'll contact you as soon as possible to let you know if you've been successful — best of luck!
If you want a more detailed post about the hiring process, please read this article here – How to Apply Etihad Airways Flight Attendant Hiring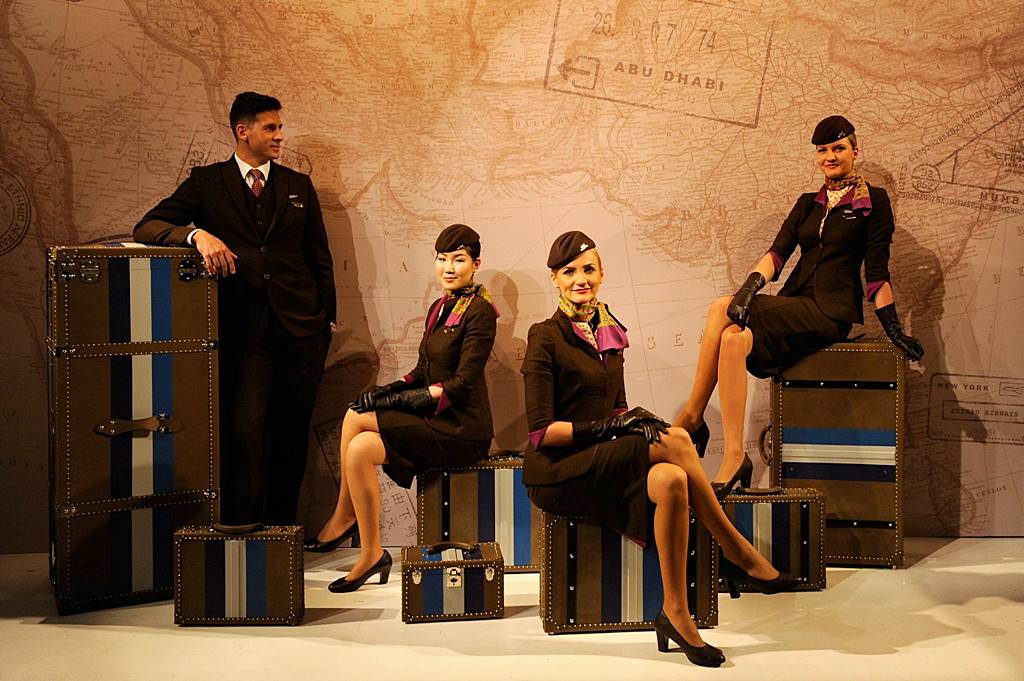 Salary & Benefits
Etihad's salary should range between £20,000 and £21,000. (maybe tax-free depending on nationality). This is just the range of salary for the first year of qualified flight attendants. It can change as soon as you reach certain positions or lengths of service.
Travel opportunities for employees
Allowance or provision for lodging
Shuttle service to and from work
Within the UAE, there is a discount scheme with linked restaurants, hotels, and businesses.
Annual ticket to a home destination
Priority seating for you and your family
Additional tickets for friends
Medical coverage
Video: Become a Cabin Crew for ETIHAD AIRWAYS | Applying Online 2021
Here's a helpful video guide about becoming a cabin crew for Etihad Airways based on tips shared by a male flight attendant from Etihad!
The processing of an application for Etihad Airways can be accessed online through their career website. Last 2021 Etihad released that they need aspiring cabin crews to fill their fleet. Though there is no mentioned open day date, applicants can start submitting their CV.
The main website of Etihad Careers features each position available in their airlines, there is also information listed per job. If you will be checking the website, you can see that the application process is very organized and smooth.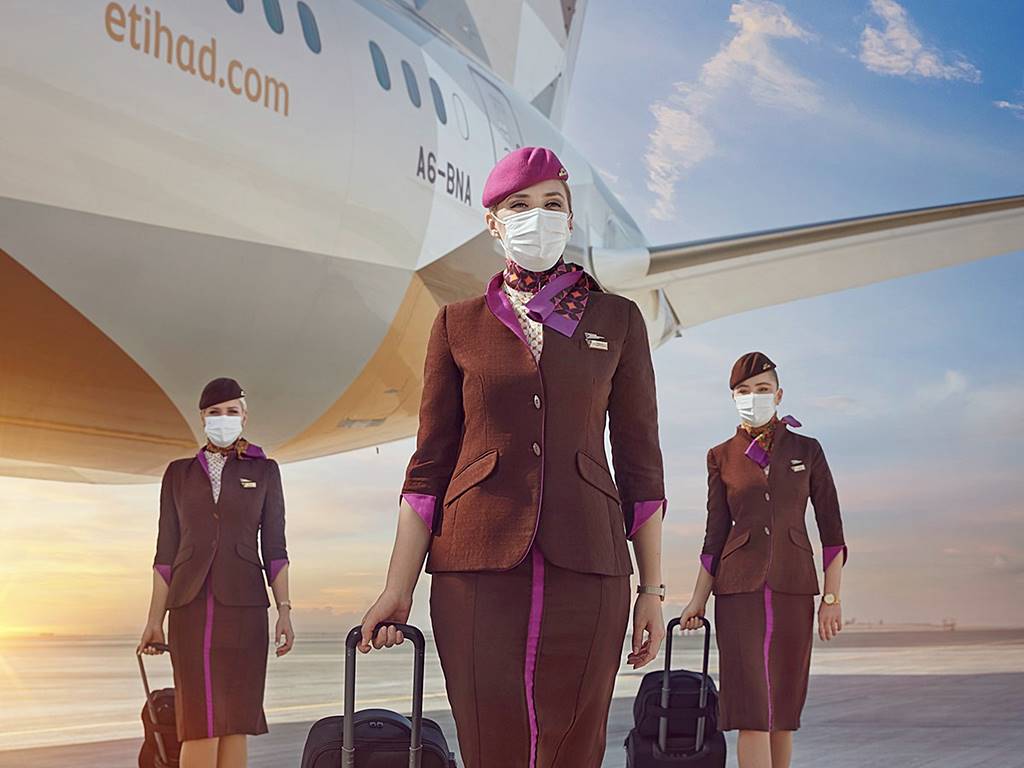 Photos: Etihad Airlines Cabin Crew Uniforms
Check out these pictures of EtihadAirlines crew so you can see what they look like in uniforms:
Frequently Asked Questions
Please be guided on these FAQs about the requirements of being a cabin crew for Etihad Airlines:
1. Is Etihad accepting new applicants now?
In the past year, Etihad posted job vacancies on its website. They are now looking for cabin crews who are passionate enough to be a member of the fleet.
2. Does Etihad accept different nationalities?
By going to the Etihad website, you will see the latest news about their hiring process and job vacancies. Most of the time, Etihad will mention the nationalities they need for specific vacancies.
3. What do I need to wear at Etihad open day?
Since Etihad is a Middle Eastern airline, you need to dress modestly like the Muslim community. The dress code for male and female applicants will be business attire. Act accordingly based on what you are applying for
4. What documents should I bring?
Registration Form with Applicant ID
Invitation Email Copy
CV / Resume
Full-length and four passport-size pictures (you must be in business attire)
5. What is being done during the assessment day for the applicant?
First, they will let you watch a presentation about the company. This presentation will talk about the company's story, cabin crew life, and an introduction to Abu Dhabi.
Second, you will undergo a height/reach test. This one is very popular when applying to middle-eastern airlines. This will be an actual standing measurement with your barefoot and arms stretching against the wall.
The third is the individual question and answer assessment and self-representation. The recruitment staff will observe if you can handle a conversation, as well as the way you speak.
6. How can I stand out, many deserving candidates are degree holders?
It's not just about a pretty face and intelligence, your main duties for the job will not solely focus on that qualifications. Always be yourself, smile, and don't be over-confident but don't forget to show confidence. Your CV is the first step, make it professional looking and straightforward. Then practice for the assessment.
7. I know someone who has all the qualifications but failed during the assessment?
Yes, maybe sometimes it's a mix of luck and personality, but there are certain qualifications that you should be focusing on. These qualifications are most of the time not being mentioned through their requirements but are essential to remember. Some have a weak CV, poor command of English, and poor grooming during the interview.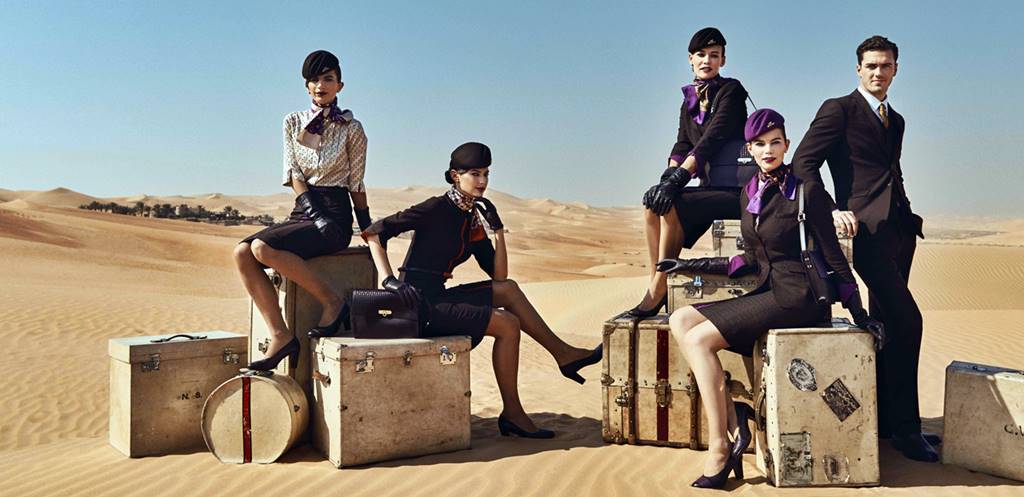 Summary
Etihad airlines is one of the leading airlines in the world. They are regarded by Skytrax as one of the best and they have always been expanding due to the demand of the business. Plenty of applicants have been aspiring to become a flight attendant for this company and in order to know if you can become a staff of this premier organization, here are the qualifications needed for the job.
To enter a middle eastern country airline, there are several requirements that you need to have. Their standards don't only rely on their written qualifications. Etihad Airlines do not just look at your physical appearance and knowledge; they also look after your attitude.
They want all of their cabin crews to be friendly to each other, Etihad believes that productivity and quality service can be achieved if all people in the fleet have good communication and relationship.