Etihad Airways is one of the most well-known airline companies in the world with headquarters located in Abu Dhabi, UAE. When you become a flight attendant for Etihad Airways, you will be receiving plenty of benefits and privileges that come as part of the job. Here we list the salary and compensation packages, plus the benefits of being a steward/stewardess for this airline.
Also Read: 15 Must-Have Qualities of Cabin Crews
If you want to work as a flight attendant for this company then here are some things that will help your chances. Please follow our guide on the requirements to become a crew for Etihad. With over more than a hundred nationalities coming from various countries, the Etihad team is a diverse mix of cultures from all over the world.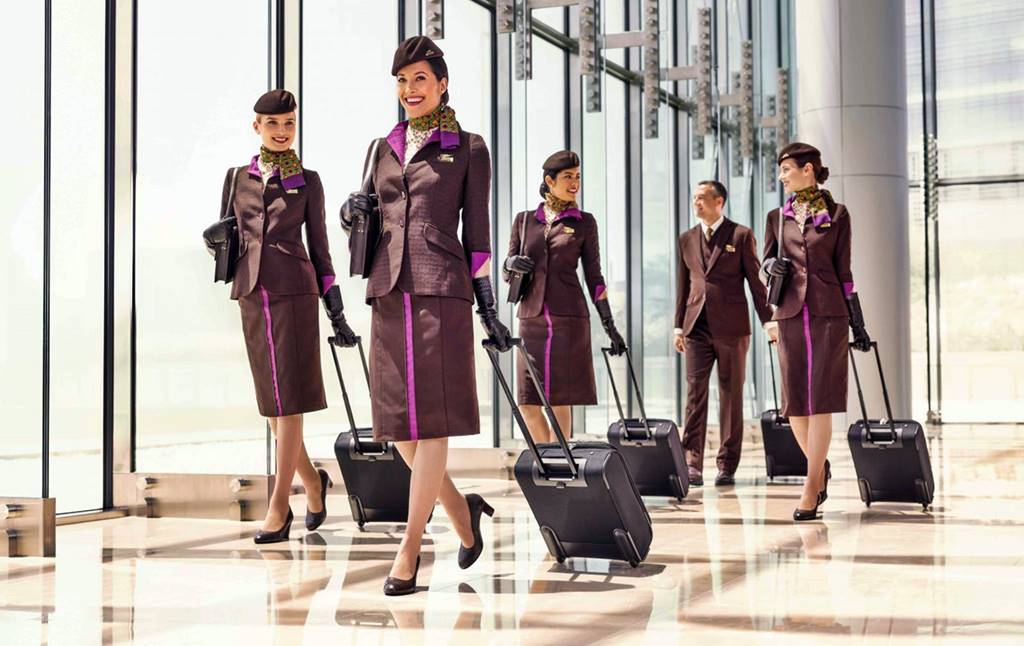 Etihad Flight Attendant Salary
As with other airline companies, the salary in Etihad also varies based on the following factors: Basic Monthly Salary, Flying Hours Pay, Per Diem/Overnight Layover Allowance.
Here's some more information about each of the salary factors of Etihad Airways crew:
Basic Salary per Month – minimum of AED 3,500 (for entry-level cabin crew)
Flying Hours Pay – this is the amount you get per hour that you are inside the aircraft. This is approximate AED 40 per hour. The more flying hours per month you have, the higher your overall monthly salary will be.
Layover Allowance – This is the allowance that you receive whenever you have a layover at your flight destination. This layover money is used for your food and drink consumption as you stay in the hotel. This allowance will be given together with your salary at the end of the work month and it will be tallied according to the destinations you've traveled in the previous month.
Total Monthly Salary: Factoring in all the above details, you will expect to get approximately AED 8000 to AED 9000 as your monthly salary.
The more flight hours you have, and the more tenured you are in the company, the bigger the rates of your salary will be. This salary is tax-free, mind you, so you will not have to get any tax deductions as you work in the UAE.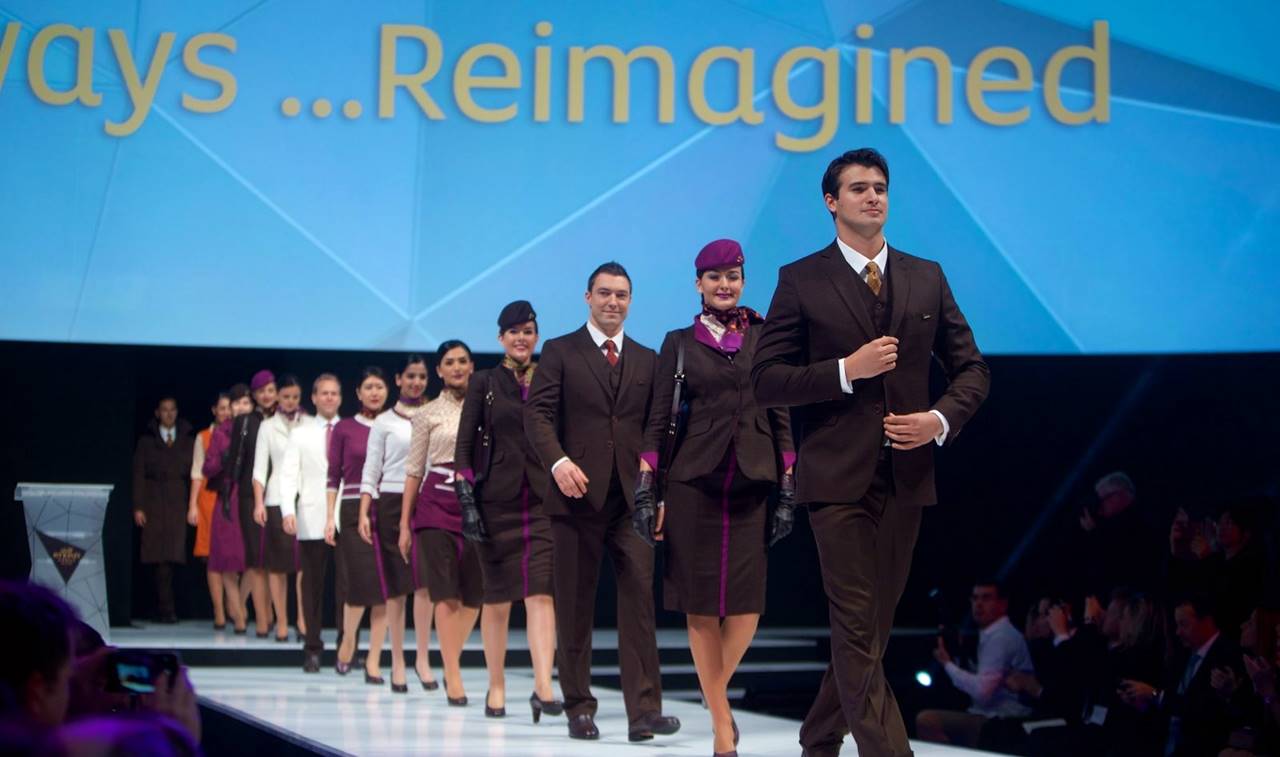 Etihad Flight Attendant Benefits
It's good to know what is the salary you can get an Etihad cabin crew employee can get from the profession. Aside from the salary, here are the other benefits of being a crew. Apart from being based in Abu Dhabi in the United Arab Emirates, here are other things you'll get.
Tax-Free Salary – A competitive salary that is tax-free!
Free Accommodation – You will have your own room in a shared fully furnished complete with private utilities (including gyms/pools)! You will also stay in luxury hotels during flight layovers.
Free Transportation – A service will come to pick you up from your flat to the airport for your flight responsibilities as well as vehicle service after your flight.
Free Utilities (Electricity/Water Bills) – Yes, even the electricity and water bills is covered by the company. You will only need to pay for your internet/cable TV bills.
Free Laundry – You don't have to wash and iron your uniform as there's a free laundry plus ironing service offered to its employees. This is such a wonderful perk!
Health Club and Fitness Privileges – You'll have access to high-end swimming pools, fitness centers, and health clubs with discounts for spa and salon services. This is to ensure that you always look good!
Travel Benefits – This is an airline travel company. You will have unlimited personal travel at special discounts, yearly leave tickets as well as airline privileges for your families and friends.
Medical and Life Insurance – FREE private insurance.
Vacation Leave (30 Days) – You get to spend time for vacation for 30 days in a year.
Career Progression – Given that this is a fast-paced environment and the company is always growing, you will great opportunity to develop your career.
Discounts – Special Discounts on Hotels, Restaurants, and Establishments
These are some of the benefits you will get when you become part of the Etihad Airways flight attendant workforce. Apply now and travel the world!
Note: The information above may change without notice. It's always better to get the most updated details by visiting the Etihad Airways website. Check out the source here: http://www.etihad.com/en-us/careers/cabin/cabin-crew/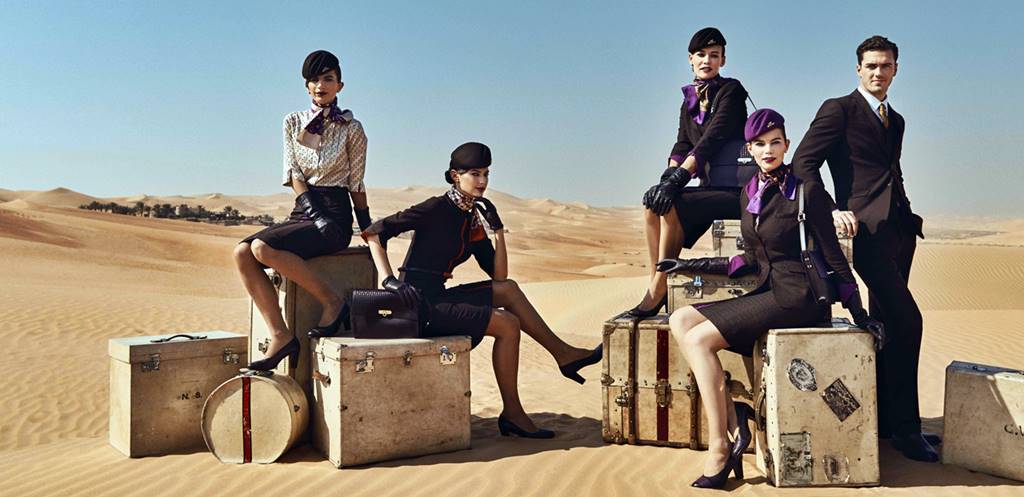 Requirements to become a Cabin Crew for Etihad
Here are the requirements that you need to attain in order to be qualified to become a flight attendant of this airline:
Basic Educational and Physical Requirements
Minimum of 21 years of age at the time of application
Minimum height of 165cm (you will also need an arms reach of 212 cm while standing on tiptoes)
High school graduate (Grade 12)
No visible tattoos while you're in your Etihad cabin crew uniform (cosmetic and bandage coverings aren't allowed)
Skills and Qualities of an Etihad Crew
Fluent in English (written and spoken)
Able to inspire our guests through innovative hospitality
Comfortable to work irregular hours and on a roster
Positive, confident, flexible, and friendly
Passion for travel and adventure
Can adapt to new people, new places, and new situations
Thrives in a fast-paced and changing environment
Excellent personal presentation, style, and image
Ensure onboard safety and follow all procedures
Video: What is the Monthly Salary and Benefits of an Etihad Cabin Crew
Check out this video below which explains how much money you can earn on a monthly basis. Take note of the basic pay, flying hours pay, and travel benefits to learn more about how the salary scheme works:
Frequently Asked Questions
Here are some common questions about the salary and benefits package, and employee perks in Etihad.
1. How much money will I earn every month as a cabin crew for Etihad?
You will earn approximately AED 8000 to AED 9000 per month. Take note that this may vary depending on the number of flight hours that you have in a month.
2. Do I pay for accommodation/transportation?
No, there is FREE crew accommodation provided to you, with FREE transportation to and from the airport.
3. Where are Etihad cabin crew based?
Your home base will be in Abu Dhabi, United Arab Emirates. When you work on duty, depending on the destination, you may spend a day or two in a different country. You will be housed in a luxury hotel while you rest for your return flight.
4. Can I sell my discounted flight ticket benefits?
No, the flight tickets are intended for you only. It is against company policy of reselling your flight ticket benefits. Besides, there is an exclusive company portal where your details and the family you nominate will be listed for the discounted flight tickets.
5. My country requires citizens based outside to pay for taxes. Is the cabin crew salary really tax-free?
The salary is tax-free. It's the same as the salary in other industries in the UAE. However, if you have specific rules with the government of your home country to report your income to them, you may need to coordinate with your home country to report them.
6. For the travel benefits, which counties can I travel to and get the discounted tickets?
Etihad has a diverse network of cities/countries where it travels to so you can get discounted flights to these destinations. Etihad also has partner airline companies where you can also get good flight ticket rates.
Please take note, however, given that these are discounted tickets, take note that priority will be given to paying customers/passengers.
Summary
The cabin crew for Etihad Airways has an above-average salary and great benefits. They also get perks like free international flights, discounted flights for themselves and their dependents, accommodation, etc.
Given that the salary and benefits of being an employee for Etihad are really above par versus other airlines, many people choose to work in this Middle East carrier. So we hope you found this guide helpful in providing the much-needed information to enlighten you about the compensation as well as the perks.
If you want to be a flight attendant for Etihad Airways, it's important that your resume is up-to-date and tailored specifically towards this position. As one of the leading airlines in both size as well industry knowledge, please take some time out from completing an application form or filling out paperwork.
To end this topic, while being a cabin crew offers great compensation and benefits, please do not forget that your primary role is the safety and security of passengers in the aircraft. This is a physical job that is also rewarded accordingly.
Related Articles: