Are you interested in becoming a Russian flight attendant? Then keep reading! Flight attendants do more than just serve food and drinks; they play a crucial role in ensuring passenger safety while flying. In addition to catering to passengers' needs, flight attendants must mainly focus on making sure everyone aboard the aircraft is following aviation regulations. In this article, you will know everything about how to become a flight attendant in Russia.
Also Read: How to Answer: Why Should We Hire You?
Being a flight attendant in Russia can be a very exciting and rewarding experience. Not only will you get to see some of the most beautiful places in the world, but you'll also have the opportunity to meet people from all walks of life. As a flight attendant, you'll be responsible for the safety and comfort of your passengers, and you'll need to be able to think on your feet and handle any situation that comes your way. If you're up for the challenge, then being a flight attendant in Russia is a great way to see the world and make a difference.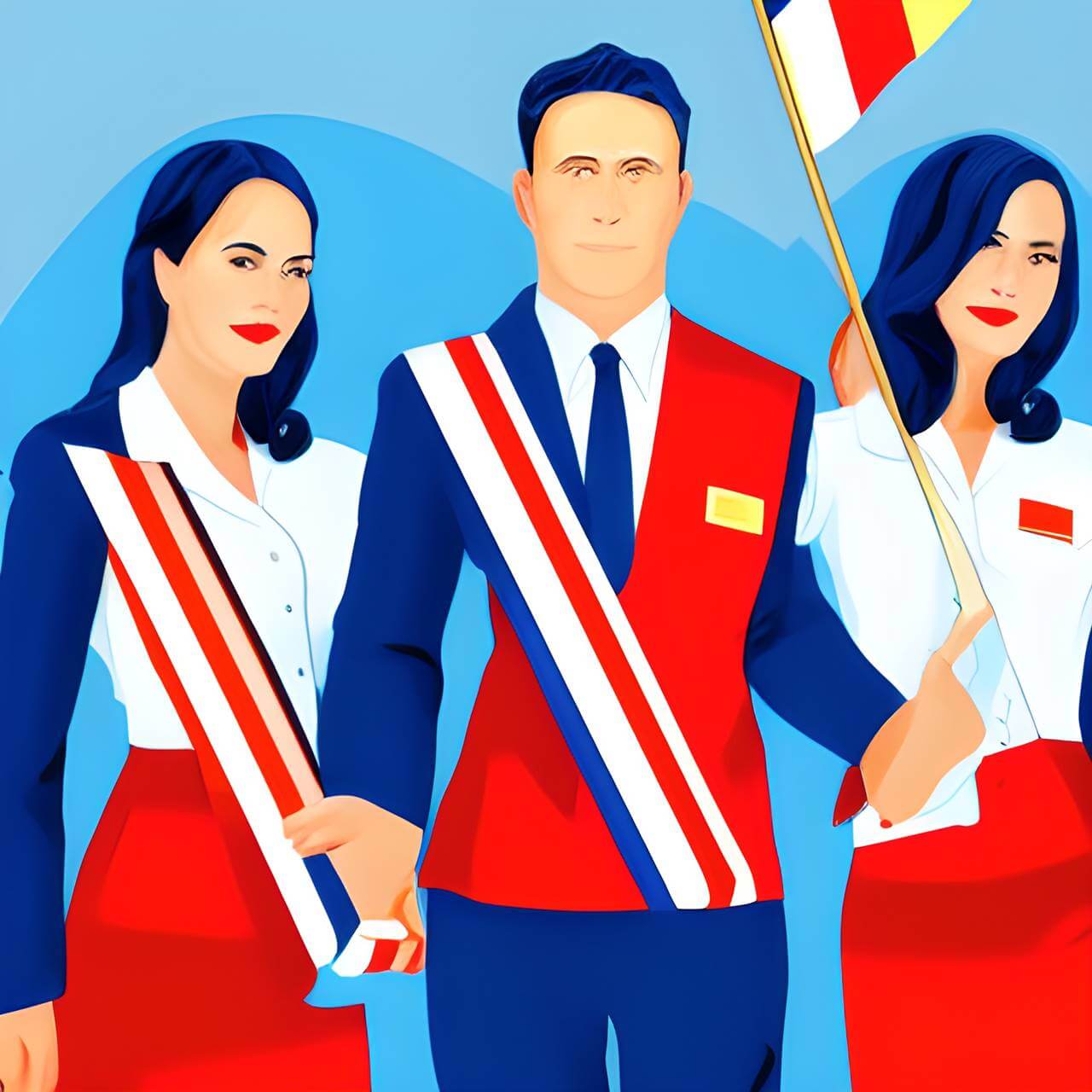 List of Airlines in Russia to Work as a Flight Attendant
The top 10 Russian airlines, in order, are:
UTair Aviation
Globus Airlines
VIM Airlines
Transaero
Orenair
Donavia
Yamal Airlines
Metrojet Airlines
Pegas Fly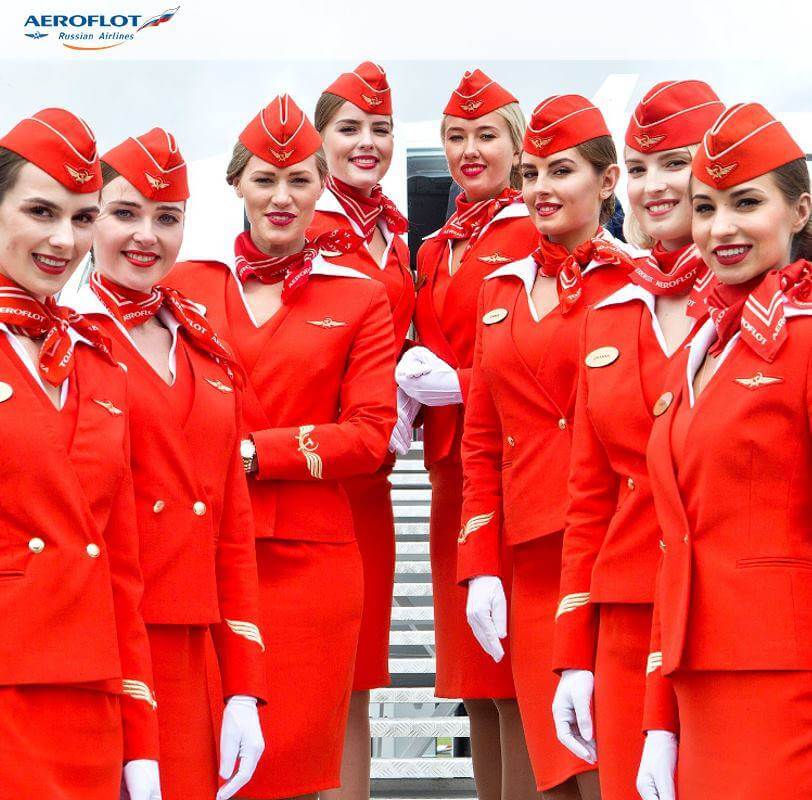 What are the Requirements of a Flight Attendant Job in Russia?
Here are the basic requirements to become a flight attendant in Russia
Languages: English
Age: Between 20 to 30 years
Minimum Height: 160 cm (Female), 168 cm (Male)
Weight: To be in proportion to Age and Height
Clear skin with no marks or tattoos that would be visible whilst wearing the cabin crew uniform
Medically/ Physically fit to perform Cabin Crew duties
Ability to swim with aid of a flotation device
A diploma or Higher Secondary Certificate is acceptable for this role; a diploma in Travel/ Tourism is a plus
Training in First Aid, Safety, and Emergency Procedures is an added value
Fit to fly, has good general health, no serious medical conditions or chronic diseases
Proficient in Microsoft Office
Language: Must be fluent in Written and Spoken English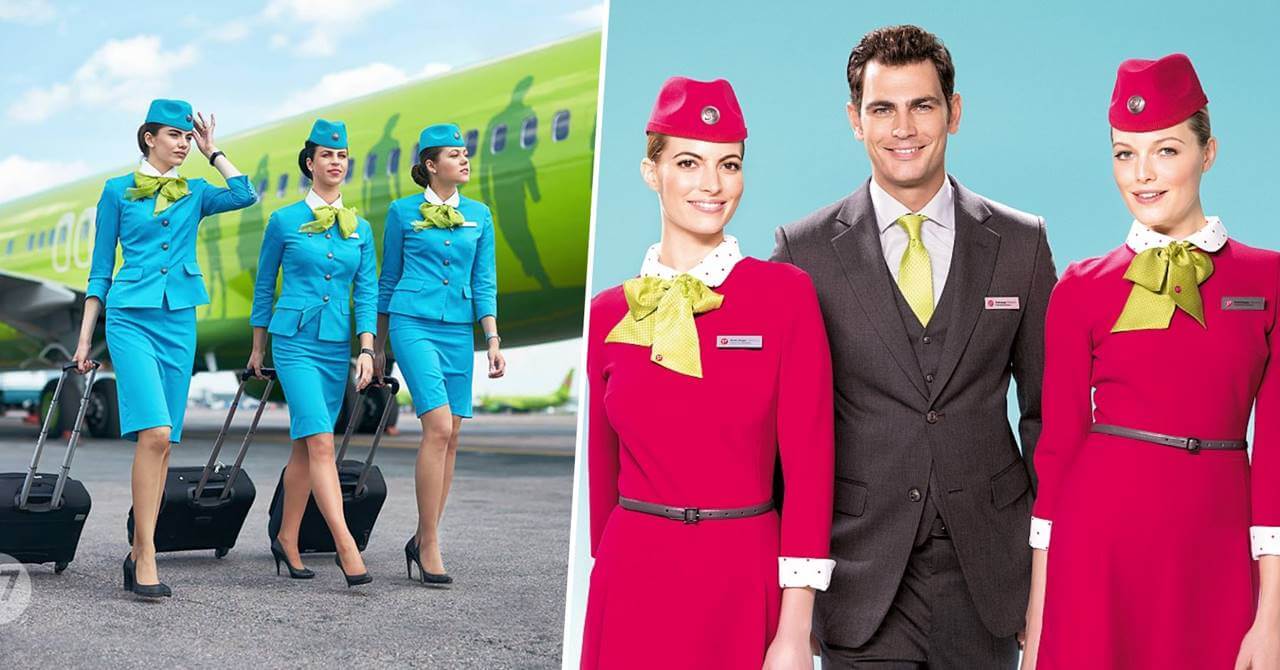 Steps to Apply for a Cabin Crew Job in Russia
Find Out Who's Hiring Flight Attendants
Check the official website of the different airlines in Russia for opening job opportunities for flight attendants.
Choose An Airline
Not all airlines are created equal. Some airlines are better than others when it comes to destinations, flight attendant life, and most importantly, pay.
You may want to apply for any open flight attendant position to gain some flight attendant experience, or you can go straight to your dream airline if they are hiring flight attendants.
Either way, it's always good to dream big.
A Stellar Flight Attendant Resume & Cover Letter
You will need a competitive flight attendant resume before you even get your foot in the door for your first interview in the airline industry.
You don't have to do your resume yourself. In fact, unless you are amazing at resume writing, it's worthwhile to have your flight attendant's resume done professionally.
Even if you already have flight attendant experience, you won't get an interview without a perfectly keyworded resume.
Having a great resume is especially important if you want to know how to become a flight attendant if you have experience. A resume done right can showcase you as the perfect candidate for the job.
If you want to know how to become a flight attendant, your resume is one of the best places to focus your efforts.
Your resume follows you through the entire interview process and can make a great first impression with everyone you encounter every step of the way.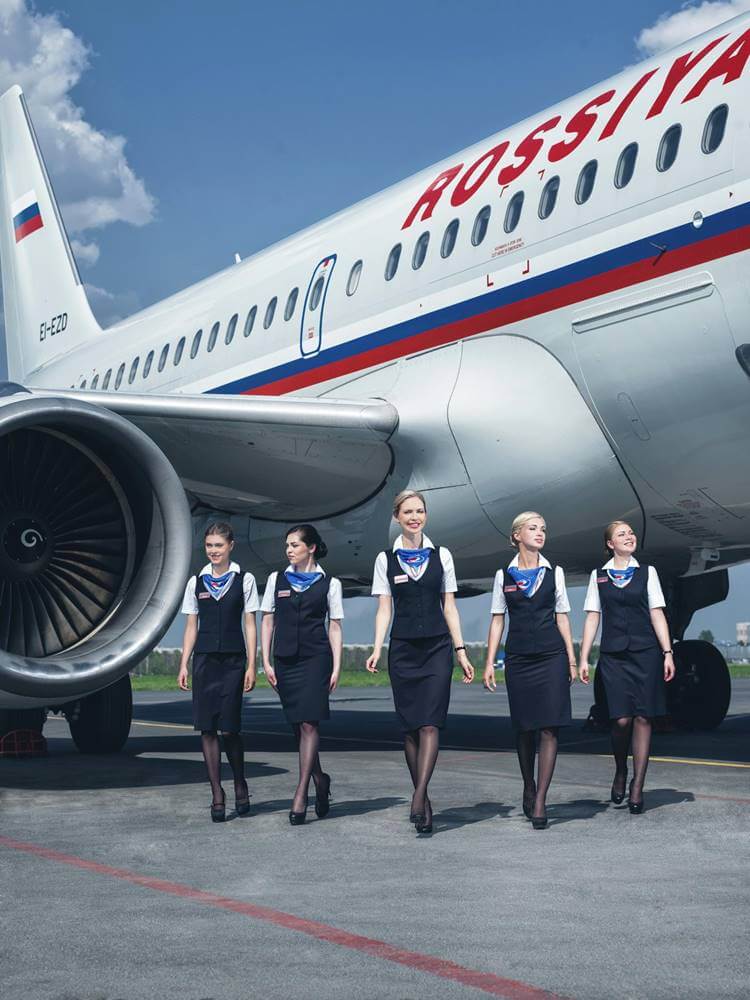 Apply For The Flight Attendant Position
One of the first steps in becoming a flight attendant is applying to airline. As mentioned earlier, apply to your dream airline if they are hiring, and you may want to apply for any open flight attendant position to keep your options open.
Depending on your age, can factor into which airlines you apply to. There is no maximum age limit for flight attendants, but some airlines starting ages can be anywhere from 18-21.
If you are not eligible to apply to your dream airline yet, you can still apply to an Airline that accepts younger applicants.
When applying to airlines, you fill out an application and upload your resume and cover letter. Depending on the airline, there may be an online assessment for you to participate in during the application process.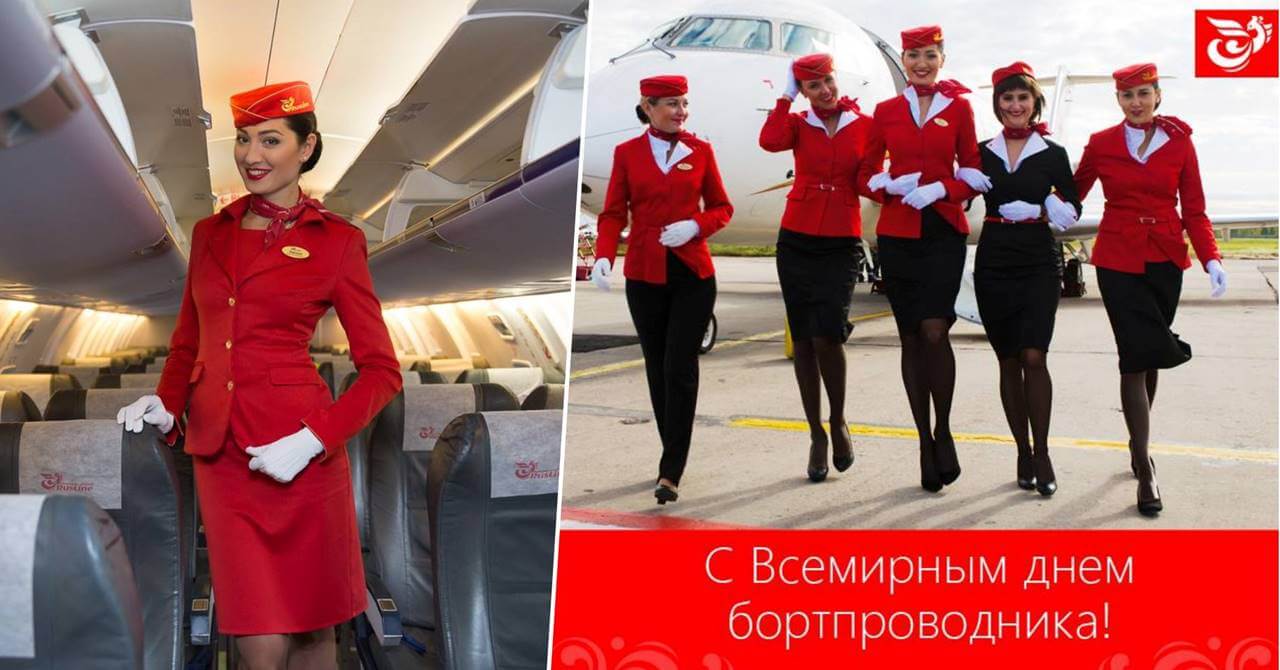 What is the Salary of a Flight Attendant in Russia
The estimated total pay for a Flight Attendant is RUB 197,086 per month in the Russia area, with an average salary of RUB 105,640 per month. These numbers represent the median, which is the midpoint of the ranges from our proprietary Total Pay Estimate model and is based on salaries collected from our users. The estimated additional pay is RUB 91,445 per month. Additional pay could include cash bonuses, commissions, tips, and profit sharing. The "Most Likely Range" represents values that exist within the 25th and 75th percentile of all pay data available for this role.
Other Perks
However, the job has its perks and they are not restricted to a handsome salary. The flight attendant does enjoy their jobs with many interesting things that can happen in the air. Here is a list of the perks of being a flight attendant.
Great opportunity to Make Friends
Flight attendants meet a lot of people and they make new friends almost every day. Some of them stay friendly even after the flight.
Learning different cultures
Being in different countries with different cultures, Flight attendants can observe a lot about the different cultures, types of people, languages, and food.
Meeting personalities and celebrities
Flight attendants do get to see their favorite celebrities on the flight, in their natural behavior without any cameras. They even get to serve them. Although, it requires some experience before they are allowed to serve the high profile guest.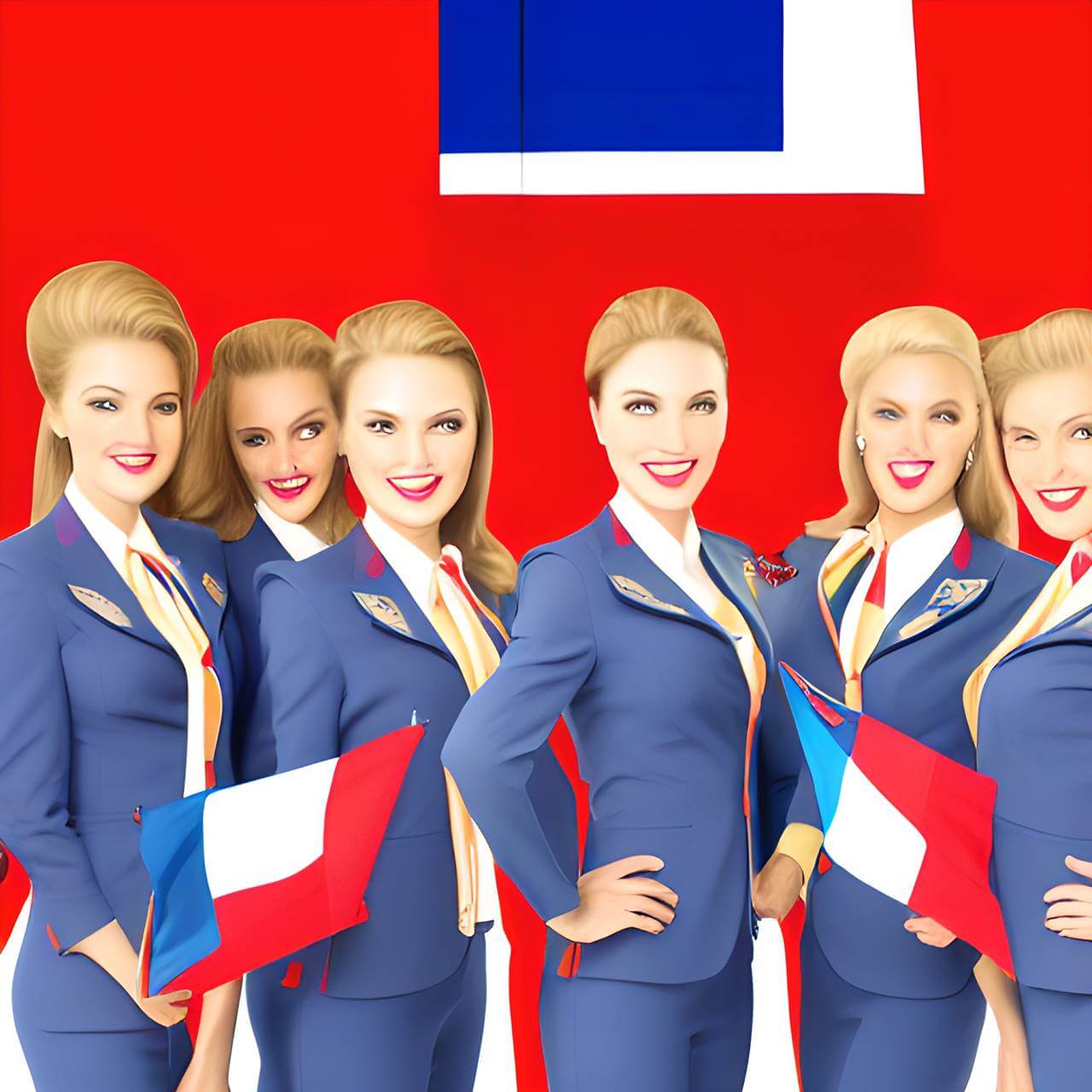 Summary
If you love to fly, want a people-facing role where you will meet a wide range of different people on a daily basis, and are keen to travel and see the world, then becoming a flight attendant in Russia could be the perfect career choice for you.
As a flight attendant, your work environment will usually be on an aircraft, though you may also work within an airport, at the boarding gate, or within the departure lounge. The nature of working on an aircraft is physically demanding, meaning that you will need to have a good level of stamina and physical fitness. You will also need to be prepared to work in a cramped working environment.