Rossiya Airlines is a secondary national airline of Russia as a result of a merger between the Moscow-based company of the same name and Saint Petersburg-based Pulkovo Aviation Enterprise. The airline operates scheduled and charter passenger flights from Saint Petersburg and Moscow as well as VIP flights on behalf of the Russian Government. During the pandemic, the airline still operates domestic and international passenger and cargo flights. It also develops flights from Moscow, Saint Petersburg, and other Russian cities to the cities of the Far East, the Black sea coast, and Kaliningrad.
Also Read: How to Answer: What are Your Weaknesses?
Recently, the airline's fleet already had 65 SSJ100 aircraft which is the largest fleet of domestically produced aircraft in the country. The airline has carried 9.96 million passengers and is among the five largest airlines in the Russian Federation. Additionally, Rossiya is the first Russian air carrier to join the Safe Travels international program to ensure safe tourism and was awarded the Safe Hospitality in St. Petersburg/Safe Travels SPB badge. Its flight attendants also played a vital role to meet its objectives and maintain the quality of the services they offer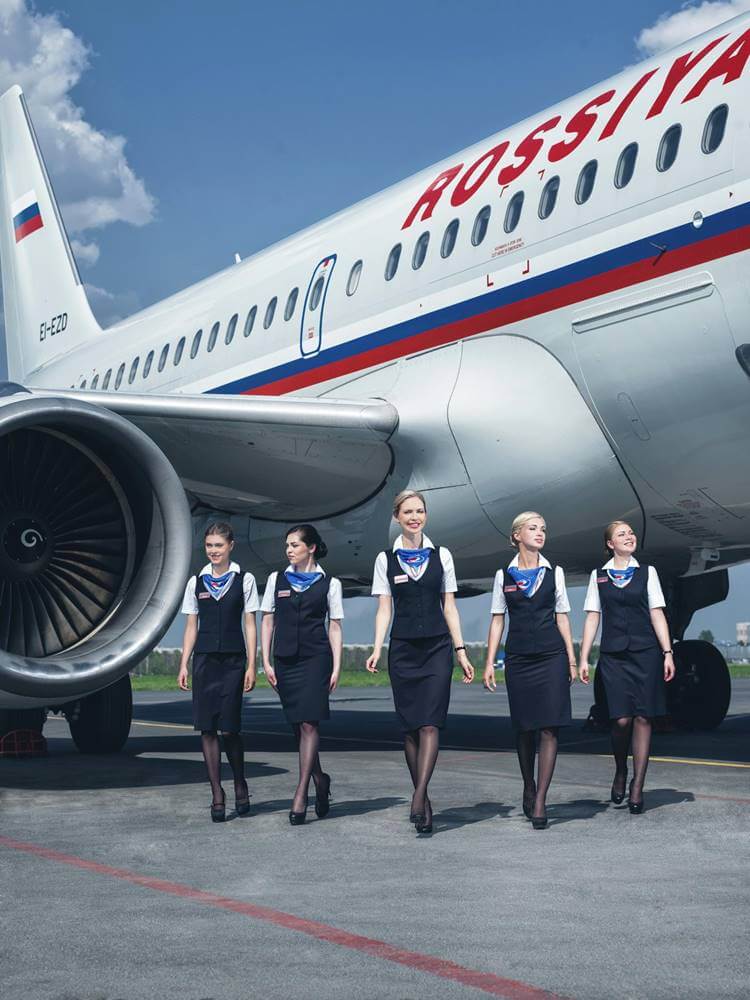 List of Requirements and Qualifications to Become a Rossiya Airlines Cabin Crew
Flight attendants have a lot of duties and responsibilities. Primarily, their job is to ensure the safety and comfort of passengers on every flight. They also perform safety instructions and demonstrate the proper way of using the equipment. They also assist passengers in the cabin with their luggage and finding their seats and serve them food, snacks, and drinks. Hence, their job can be very physically demanding. Hence, Rossiya is looking for individuals who can keep up to work in a fast-paced environment and carry out the demanding job of a flight attendant.
Below are the requirements and qualifications that candidates must meet when applying for the position.
Aspiring individuals must be fluent in English both in writing and speaking the language as well as in the native language spoken in the country. Additionally, multilingual individuals are an asset to the company.
They must have a valid passport and provide other documents the airline may require.
Weight must be proportion to height and can carry 50 pounds.
They must be flexible and can work for long durations.
They must also withstand long periods of walking and standing.
Flexible and can adapt to the fast-changing paced environment.
Excellent communication skills and basic knowledge of customer service.
Additionally, they must have good decision-making skills and be attentive.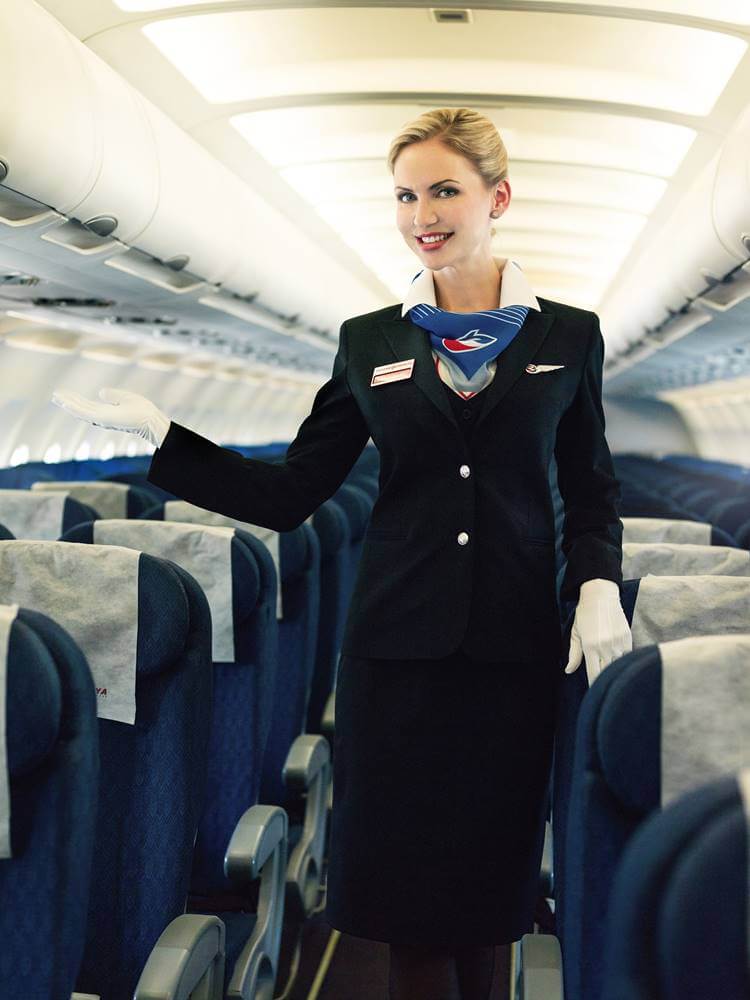 Application Process
Here is a step-by-step guide to help you with your application.
Step 1: Visit Rossiya's official website here – https://www.rossiya-airlines.com/en/.
You may also visit their other official pages to keep updated on their job openings.
Step 2: Then, scroll down and click "Vacancies" to view available job positions.
Step 3: Apply for the position and fill out the needed information completely.
Step 4: Wait for a response. Shortlisted applicants will be given the notice to move to the next round of the selection process.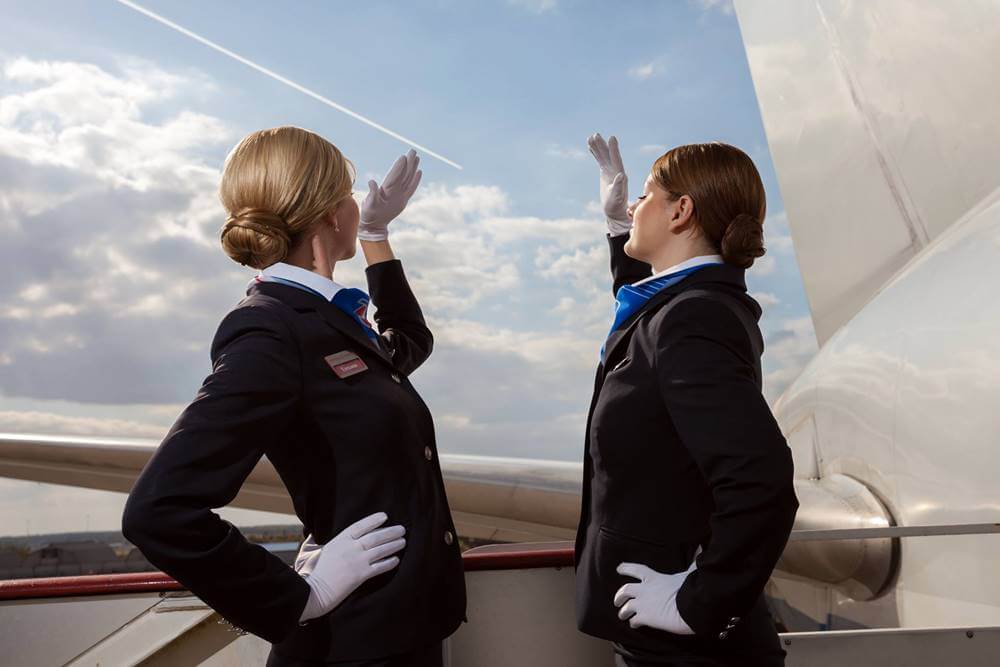 Salary & Benefits
Flight attendants receive competitive salaries and benefits packages. They also enjoy different travel perks, discounts, accommodations, and allowances. Aside from that, working as a flight attendant allows you to travel anywhere around the globe and visit different destinations. Hence, the job can be demanding and rewarding at the same time. The company also offers training programs and more opportunities for career growth and development.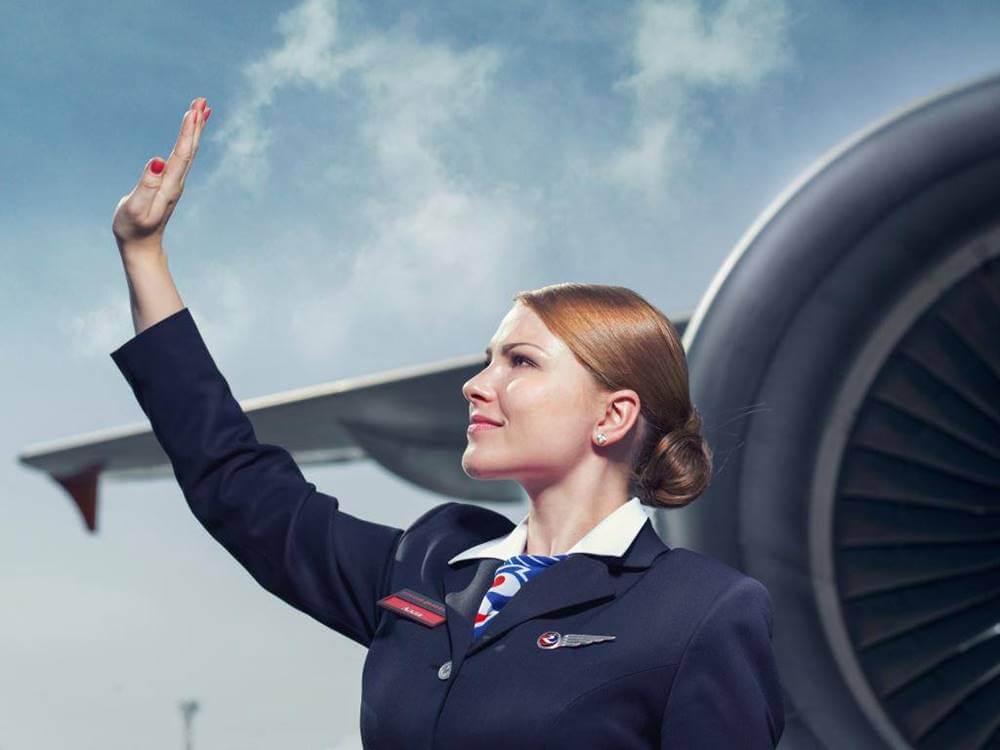 Video: Rossiya Airlines: A Sneak Peak of Its Aircraft and Its Services
Watch this video to find out more about Rossiya Airlines.
This video was uploaded by a YouTube vlogger with the username "Noel Philips" on his channel. This video will give you a short tour of the services that Rossiya Airlines offers for its passengers in Business class at the airport. You will also watch here a few of the duties and responsibilities of the flight attendants as well as the cabin and its salient features. Hence, this video will give you some insights into the work of the flight attendants on the aircraft before, during, and after the flight.
Photos: Rossiya Airlines Cabin Crew Uniforms
Check out these pictures of Rossiya Airlines crew so you can see what they look like in uniforms:
Frequently Asked Questions
The following are some of the common questions asked about Rossiya Airlines flight attendants.
1. What are the language requirements for a flight attendant position at Rossiya Airlines?
Aspiring individuals must be fluent in English both in writing and speaking the language. They must also be proficient and fluent in the native language of the country. Additionally, Multilanguage applicants are an asset to the company.
2. Can I still apply at Rossiya Airlines even if I have visible tattoos?
Visible tattoos are not allowed at Rossiya airlines, particularly when wearing the cabin crew uniform. Applicants must abide by the grooming standards set by the airline.
3. Do they require a degree to qualify for the position?
The airline does not require a degree for a flight attendant position. However, it is an advantage to having one particularly if the related studies are hospitality management, tourism, travel, and others.
4. What are the characteristics and essential qualities of flight attendants that the airline looks for?
The airline is looking for hardworking and passionate driven individuals with confidence and energy, proactive, attentive, and patient.
5. Where can I apply?
Interested individuals can apply at the official website of the company through their Careers page. You can click the link here- https://www.rossiya-airlines.com/en/about/about_us/vacancies/ to apply.
6. Are there any physical requirements to become eligible for a flight attendant position?
You must be able to lift at least 50 pounds and has a great physique. Physical stamina is also needed for the job as it requires long periods of standing, walking, and lifting. Additionally, your weight must be in proportion to your height.
7. What are the skills needed to become a flight attendant at Rossiya Airlines?
You must have good decision-making skills as well as exceptional communication skills and basic knowledge about customer service.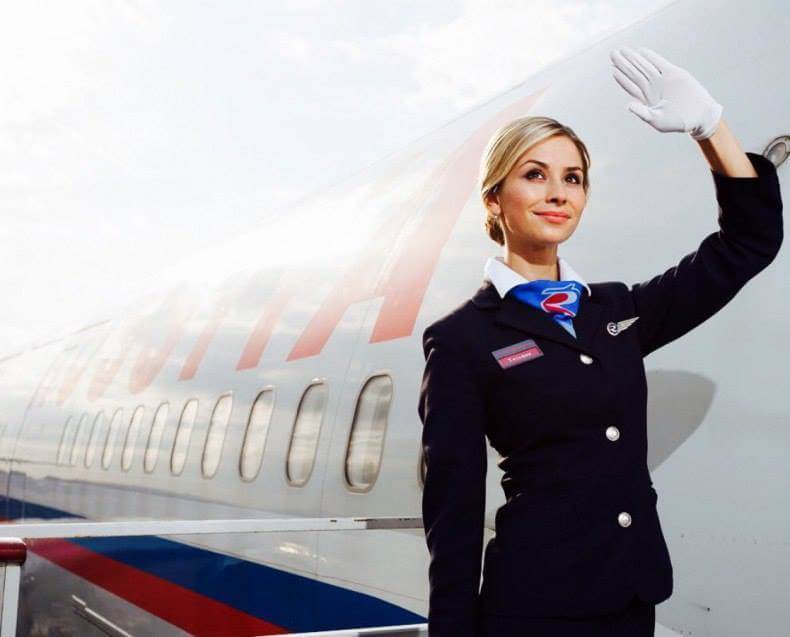 Summary
The job of flight attendants is physically demanding. It has a wide scope of responsibilities but it can be rewarding since it allows you to travel the world. In terms of requirements and the qualifications for the flight attendant position, it is not very difficult to meet. You just have to be a critical thinker and quick problem-solver as well as meet the language requirements and the rest are skills that can be learned in the long run, especially during the training. Hence, if you think you are fit for the job and you want to join Rossiya's cabin crew team, do not hesitate to apply.