In an industry dominated by established carriers and soaring ticket prices, Frontier Airlines has emerged as a refreshing disruptor, redefining air travel with its low-cost excellence and customer-centric approach. Since its inception, Frontier Airlines has set out to make flying affordable and accessible for everyone, reshaping how people perceive budget carriers. 
With a commitment to providing safe, reliable, and enjoyable travel experiences, the airline has steadily expanded its route network, offering travelers many destinations without breaking the bank. From understanding the unique strategies that have propelled Frontier Airlines to success to examining its dedication to sustainability and customer satisfaction, Frontier Airlines still stand out in the competitive aviation landscape.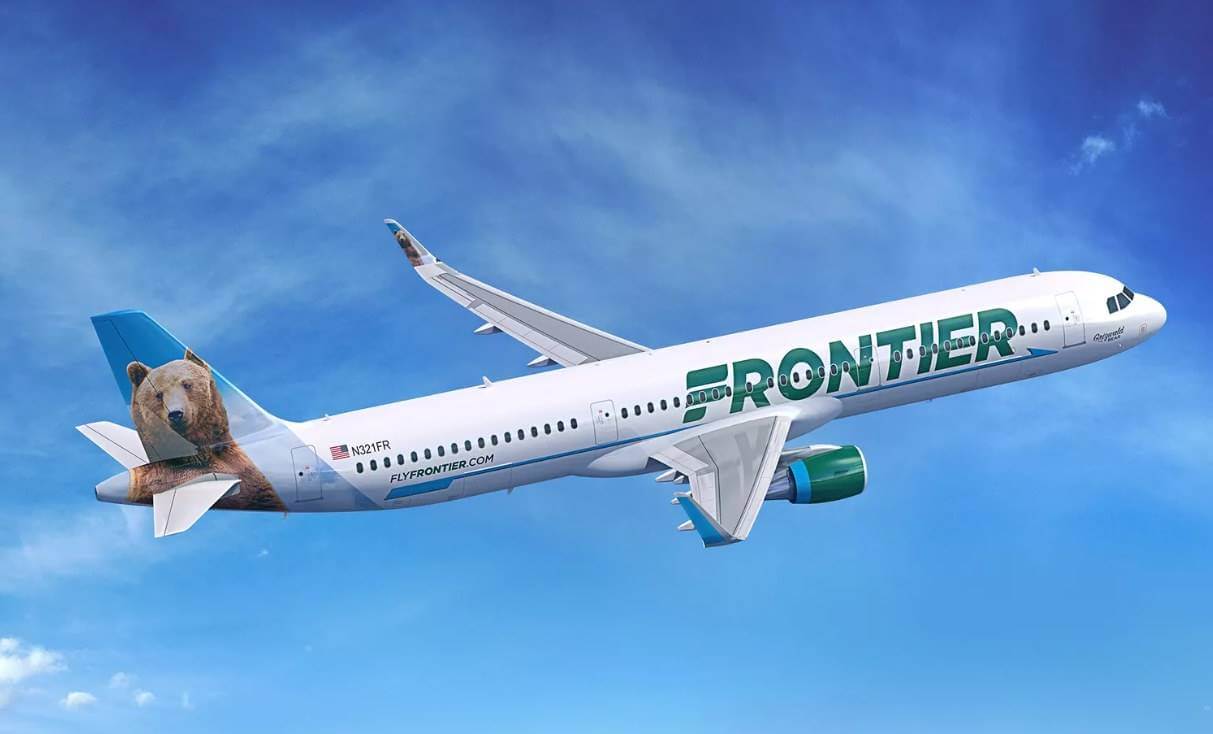 Quick Facts
Airline Name:

Frontier Airlines

Airline IATA Code:

F9

Headquarters:

Airport Way, Denver, Colorado

Founded:

February 8, 1994

Number of Destinations:

110

Fleet Size:

125

Fleet Types:

Airbus A320 and Airbus A321

Location Hubs/Bases:

Denver International Airport, Orlando International Airport, Harry Reid International Airport, Philadelphia International Airport, Tampa International Airport, Hartsfield-Jackson Atlanta International Airport, Chicago Midway International Airport, Cleveland Hopkins International Airport
Brief History Overview
Frontier Airlines traces its roots back to 1994, founded in Denver, Colorado, with a clear mission: to offer low-cost air travel without compromising safety or quality. Initially, the airline operated as a small carrier serving primarily regional destinations. However, it soon caught the attention of budget-conscious travelers seeking affordable alternatives to traditional carriers. 
Over the years, Frontier Airlines continued growing, capitalizing on its unique business model that offered competitive fares, a la carte services, and customizable travel options. Today, Frontier Airlines stands as a prominent player in the industry, serving an extensive network of destinations across the United States and beyond, with a reputation for affordability, reliability, and a commitment to customer satisfaction.
Products and Services
Ultra Low-Cost Fare:

The airline's Basic Economy fare is designed for travelers seeking the most economical option. It includes air travel essentials, but additional services often come with extra fees. Frontier Airlines offers various fare options, including standard and discounted fares, allowing passengers to choose the amenities and flexibility that suit their preferences and budget.

Discount Den:

Frontier's Discount Den is a subscription program that offers exclusive access to lower fares and special deals for its members. 

Carry-On and Checked Baggage:

Frontier allows passengers to bring one small personal item for free, but carry-on bags and checked baggage come with additional fees. Passengers can pay for baggage during booking or add it later through the airline's website or call center.

KidsFlyFree:

Frontier's Kids Fly Free program allows children under a certain age (varies by promotion) to fly for free when traveling with an adult member of the Discount Den program.

In-Flight Refreshments and Snacks:

Frontier Airlines does not offer free food or drinks on board, but passengers can purchase snacks and drinks from the onboard snack cart. 
Work Culture
Frontier Airlines takes pride in fostering a work culture that promotes collaboration, innovation, and a shared commitment to delivering exceptional customer experiences. At the heart of their culture is focusing on putting people first, both employees and passengers alike. The airline encourages an open and inclusive environment where every team member's ideas and contributions are valued, creating a sense of belonging and empowerment.
Frontier prioritizes employee development, providing training opportunities and career growth pathways to nurture talent from within the organization. This emphasis on professional growth enhances employee satisfaction and ensures a skilled and motivated workforce.
Additionally, Frontier Airlines values safety as the utmost priority, instilling a safety-first culture that permeates every aspect of its operations. Teamwork and cooperation among various departments are encouraged, enabling seamless coordination to deliver efficient and reliable air travel services.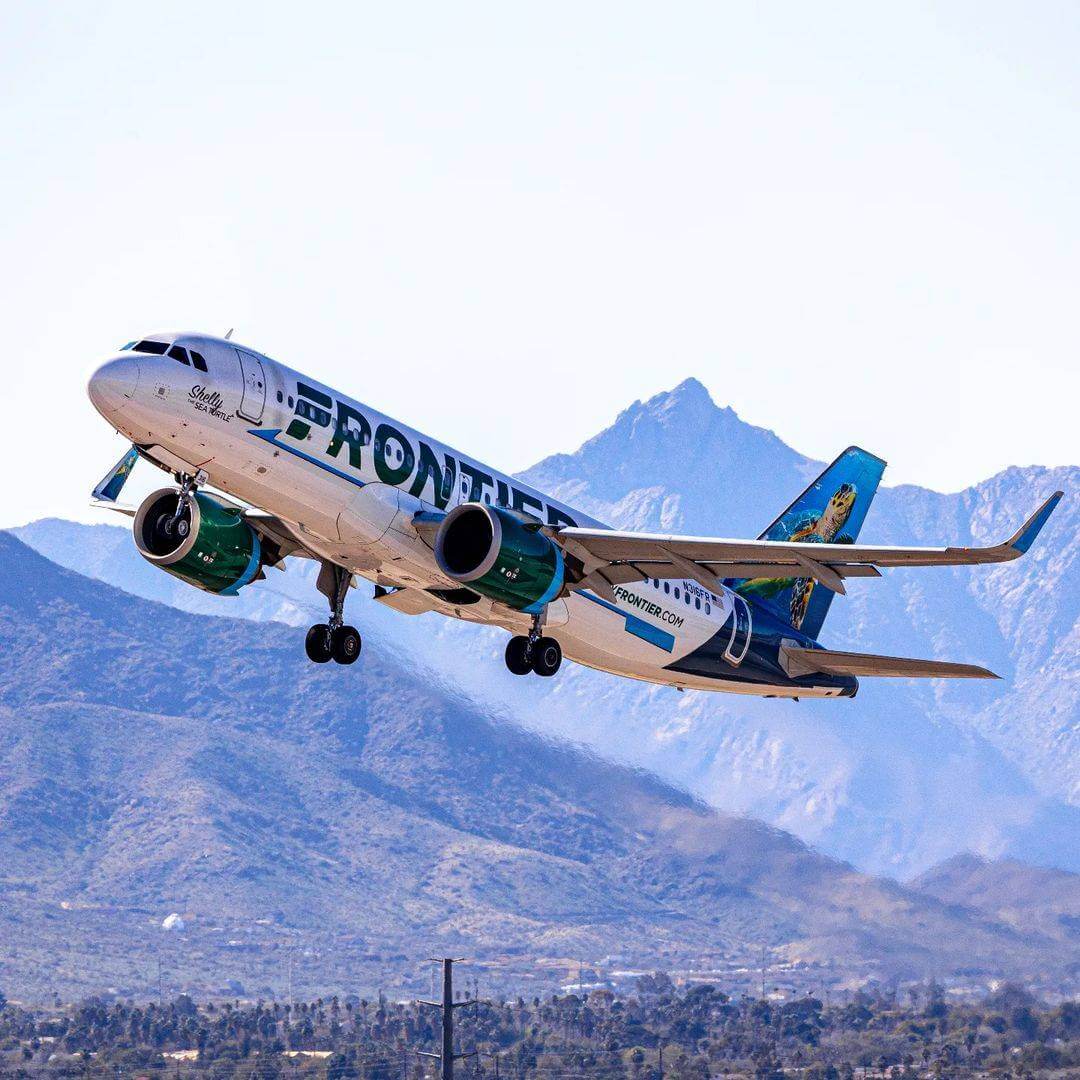 Benefits for Employees
Health and Wellness Benefits:

Comprehensive health insurance plans that may include medical, dental, and vision coverage for employees and their eligible dependents, helping them take care of their health needs. Frontier Airlines also have supportive employee assistance programs (EAPs) that offer counseling, financial advice, and resources to help employees navigate personal and professional challenges.

Paid Time-Off:

Generous paid time off (PTO) or vacation days, allowing employees to take breaks and spend time with their families and friends. Employees also accrue paid time off for holidays.

Travel Perks: Flight benefits that enable employees and their immediate family members to travel on Frontier Airlines flights at discounted rates or for free, encouraging exploration and travel experiences. Frontier Airlines employees may also receive discounts on airfare, hotels, and other travel-related expenses.
Retirement Savings:

The airline offers access to retirement savings plans, such as a 401(k) with company matching contributions, to help employees build a secure financial future.

Training and Development:

Employees can receive continuous learning and professional development opportunities through training programs and workshops. These programs empower employees to enhance their skills and grow within the company.

Employee Recognition:

Frontier Airlines provide recognition and rewards programs that acknowledge outstanding performance and contributions, fostering a culture of appreciation and motivation.

Pilot Direct Pathway Program:

After completing the advanced ATP CTP training provided by Frontier, which includes additional Airbus A320 full-motion flight simulator experience, ATP graduates and instructors are promoted directly to the flight deck at Frontier through the Frontier Direct Program. ATP's Airline Career Pilot Program graduates are offered paid positions as flight instructors after their flight training.
Video: Frontier Airlines Giving Any Type of Traveler a Chance to Fly
This video of Frontier Airlines shows that Frontier Airlines cater to any traveler–families that need vacations, travelers on a budget, or first-time flyers. Frontier Airlines offers services to families needing extra assistance when traveling, low-cost fares, and how airline employees look after their passengers. The video also shows how in-flight services provide comfort and connectivity to its passengers.
Summary
Frontier Airlines, a Denver-based low-cost carrier, has emerged as a transformative force in the aviation industry by redefining budget air travel. Offering a range of fare options, including ultra-low-cost fares and bundled packages, Frontier provides passengers with flexibility and customization while keeping costs low. The airline's commitment to safety, reliability, and excellent customer service has earned it a loyal customer base. As they continue to soar to new heights, Frontier Airlines proves that affordable air travel doesn't have to compromise on quality and satisfaction.
Contact Information
Company Name: Frontier Airlines Holdings, Inc.
Address: 4545 Airport Way, Denver, Colorado
Telephone No.: 801-401-9000
Website: https://www.flyfrontier.com/
Facebook: https://www.facebook.com/flyfrontier
Instagram: https://www.instagram.com/flyfrontier/
Twitter: https://twitter.com/FlyFrontier