Envoy Air is a prominent American regional airline that has carved a niche in the aviation industry for its operational excellence and exceptional service. As a wholly owned subsidiary of American Airlines Group, the airline is pivotal in offering feeder flights to and from smaller regional airports, expanding international and domestic flight networks.
Also Read: How to Apply Envoy Air Flight Attendant Hiring
Since its inception, Envoy Air has been committed to delivering top-notch travel experiences for its passengers. Its high customer service and safety standards reflect in its meticulous training of team members, ensuring a seamless journey for everyone. With a proven track record and continued emphasis on innovation, the company remains a vital player in the regional airline industry, connecting people and communities across and beyond the United States.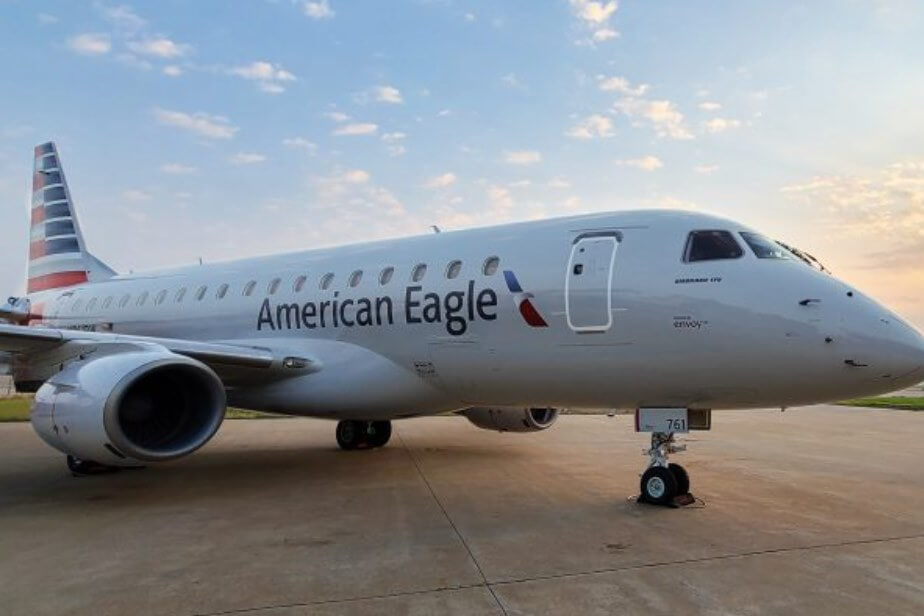 Quick Facts
Airline Name:  Envoy Air
Airline IATA Code: MQ
Headquarters: Irving, Texas, United States
Founded: 1984
Number of Destinations: 170
Fleet Size: 131
Fleet Types: Embraer 170, Embraer 175, Embraer 135, Embraer 145, Canadair, Regional Jet
Location Hubs/Bases: O'Hare International Airport (Chicago, Illinois), Miami International Airport, LaGuardia Airport, Dallas/Fort Worth International Airport
Brief History Overview
Envoy Air's rich history dates back to 1984, when it was established as a consortium of regional carriers contracted to carry the American Eagle brand. It commenced operations on November 1, 1984, under the management of Metroflight Airlines, a subsidiary of Metro Airlines. Its services expanded rapidly over time, eventually becoming a prominent player in the regional aviation industry. It finally rebranded in 2014 and took its present name, Envoy Air, to symbolize its commitment to providing passengers with quality service and establishing itself as a stand-out entity in the field.
Envoy Air has undergone many changes and improvements throughout the years, acquiring modern aircraft for its fleet to ensure comfortable air travel for passengers. Since then, the airline company has invested heavily in comprehensive and rigorous training for crew members, staying true to their focus on customer satisfaction and safety. Its continued dedication to excellence has paved the way for strong partnerships, making it a key player within the American Airlines Group until today. 
Products & Services
Regional Flights

. Envoy Air provides a comprehensive range of regional flight services, connecting passengers to various destinations in and out of the United States. Its modern fleet of aircraft allows passengers to enjoy convenient and efficient travel choices to smaller airports, offering seamless connections to major bases.



Cargo Services

. Aside from passenger travel, the airline company also offers reliable cargo services, securely transporting freight to different destinations.



Frequent Flyer Program

. As a subsidiary of the American Airlines Group, Envoy Air offers a frequent flyer program called AAdvantage. The program rewards frequent flyers with AAdvantage miles which they can earn and redeem for upgrades, free flights, and other benefits or privileges. Also, AAdvantage members can also redeem miles on flights operated by other Oneworld airlines, which American Airlines is a part of. Some of its benefits include priority check-in and boarding, as well as lounge access.



Wi-Fi Access. Envoy Air also offers Wi-Fi access to passengers to help them stay connected during the flight. The onboard Wi-Fi service can be used for messaging platforms, checking emails, or browsing the internet.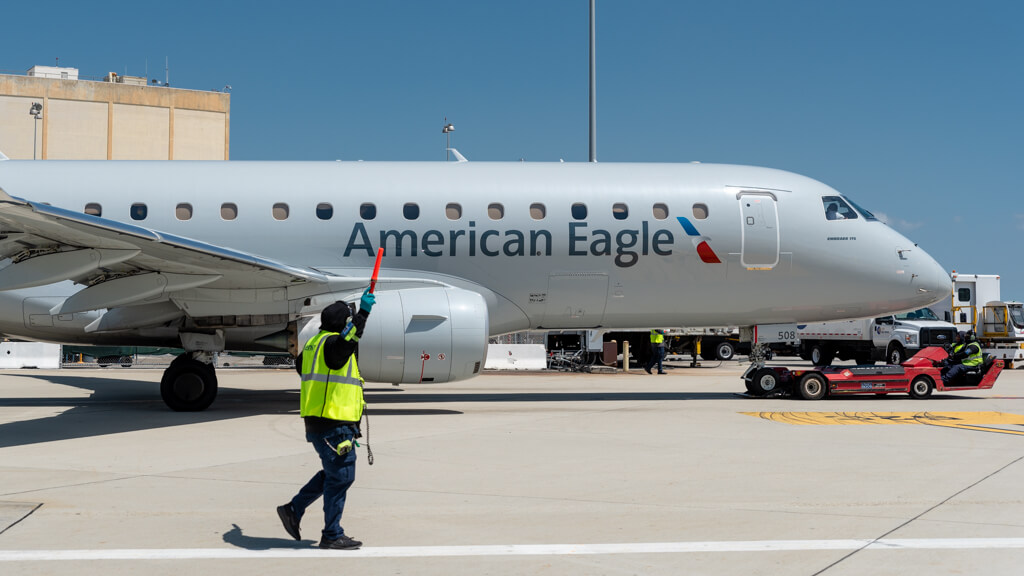 Work Culture
Envoy Air considers itself more than an airline company but a way of life. It strives to foster a safe and inclusive environment that respects and appreciates everyone as unique individuals. The company's diverse work environment paves the way for a wide range of perspectives, viewpoints, and fresh ideas that largely contribute to the airline's continued success. Celebrating diversity and offering people equal opportunities is a core value that Envoy Air constantly adheres to. This makes sure that everyone feels secure, valued, involved, and respected. For this reason, Envoy offers everyone opportunities in business activities without regard for race, color, sexual orientation, gender, disability, citizenship status, and more.
The company also values the well-being and growth of its workforce, investing in employees' career advancement through professional development opportunities and regular training programs. Its commitment to employee development helps improve individual skills and makes sure that the team is capable of rendering quality service to passengers.   
Benefits for Employees
Comprehensive Benefits.

Envoy Air offers employees a comprehensive benefits package that includes dental, health, medical, and retirement plans, as well as life and vision insurance. These benefits contribute to the financial security and well-being of the team and their respective families.



Travel Privileges. Employees and their eligible family members also receive travel benefits offered by Envoy Air. Here, they can enjoy complimentary or discounted flight privileges, which allow them to explore new, exciting destinations.

Inclusive work environment.

The company fosters an inclusive and positive work culture that puts prime on open communication, mutual respect, and teamwork. This sense of collaboration encourages a strong sense of camaraderie and employee satisfaction among the workforce.



Career Development opportunities. Aside from health benefits, team members can participate in Envoy's career development programs. These include mentorship initiatives, training programs, and career advancement opportunities that enable employees to improve their knowledge and skills while bolstering professional growth.

Employee Assistance Programs.

Envoy Air's employee assistance programs underscore its comprehensive benefits packages, providing employees access to counseling and mental health resources.



Competitive Compensation. The airline company provides competitive compensation packages that include performance incentives, competitive base pay, and opportunities for salary growth based on tenure and experience.

 
Video: Inside Envoy Air by The City of Irving
The video offers viewers an inside look into Envoy Air's internal operations. It includes aerial footage that showcases the company's fleet of modern aircraft taking flight from its main headquarters in Irving, Texas. The video also shows insight into the crew members' dynamics and their work from the airport grounds to the onboarding process. Various interviews and snippets from pilots and flight attendants were also included, emphasizing their unwavering dedication to customer safety and satisfaction.
Summary
From its early days of being a regional carrier providing feeder flights to American Airlines, Envoy Air has undergone significant transformation and growth. The airline's solid partnerships and network have effectively bridged passengers to various destinations within and beyond the United States, offering seamless, comfortable air travel for all. Today, it stands as an established and prominent entity within the aviation industry for its dedication to excellent customer service, safety, and innovation.  
Contact Information
Company Name: Envoy Air
Address: 4301 Regent Blvd, Irving, TX 75063
Telephone Number: 972-374-5200
Website: https://www.envoyair.com/
Facebook: https://www.facebook.com/envoyaircareers/
Instagram: https://www.instagram.com/envoyaircareers/
Twitter: https://twitter.com/envoyaircareers