Envoy Air is a regional airline based in Texas, operating as American Eagle and United Express. The Envoy Air Cabin Crew are the front line of customer service for both airlines, ensuring that passengers have a safe and comfortable journey every time they fly.
With extensive training in safety procedures and passenger service, Envoy Air flight attendants provide excellent care to their customers on each flight. Their friendly smiles welcome passengers aboard with genuine hospitality while their professional approach ensures an enjoyable experience throughout the journey.
Also Read: 5 Common Answers to Why Do You Want to Be a Cabin Crew
If your dream job is to become a flight attendant, then it's going to take a lot of time, energy, and effort on your side. Of course, it can even be draining in some way. But every hard work always reaps success in the end. Every airline is looking for someone who can be an asset to their company. Do you think you're one of them? If yes, read on, and good luck in reaching your airline cabin crew dreams.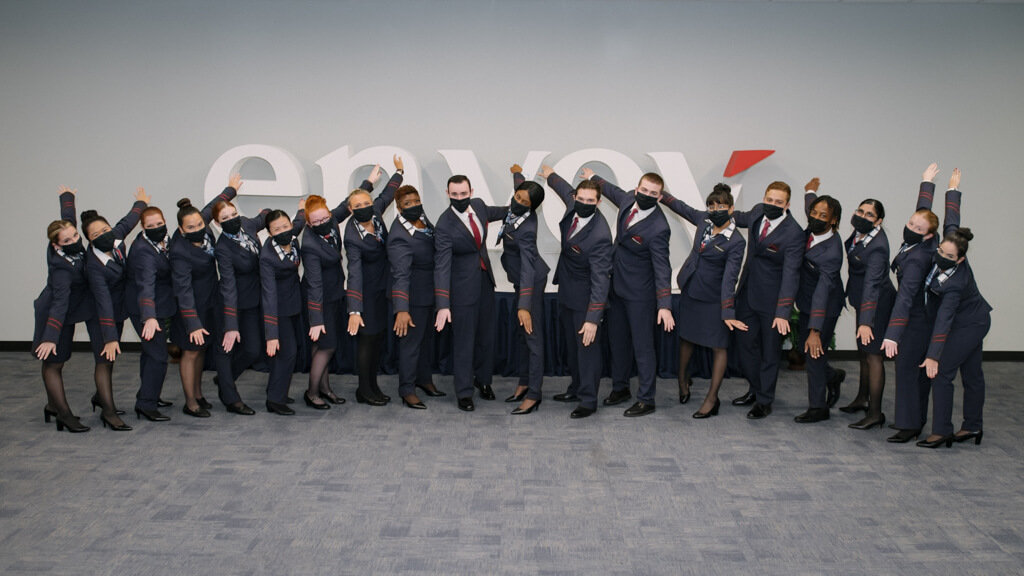 Overview of Envoy Air
Serving passengers since 1984, Envoy Air is an American Airline that is composed of more than 18,000 employees. Flight-wise, it operates up to more than 1,000 flights daily and offers more than 150 destinations across Mexico, Canada, the United States, and the Caribbean. While it was formerly created to carry the American Eagle brand name, it eventually went through rebranding in 2014. Despite various changes in its name, it continues to bring quality service and smooth flights to its passengers from across America.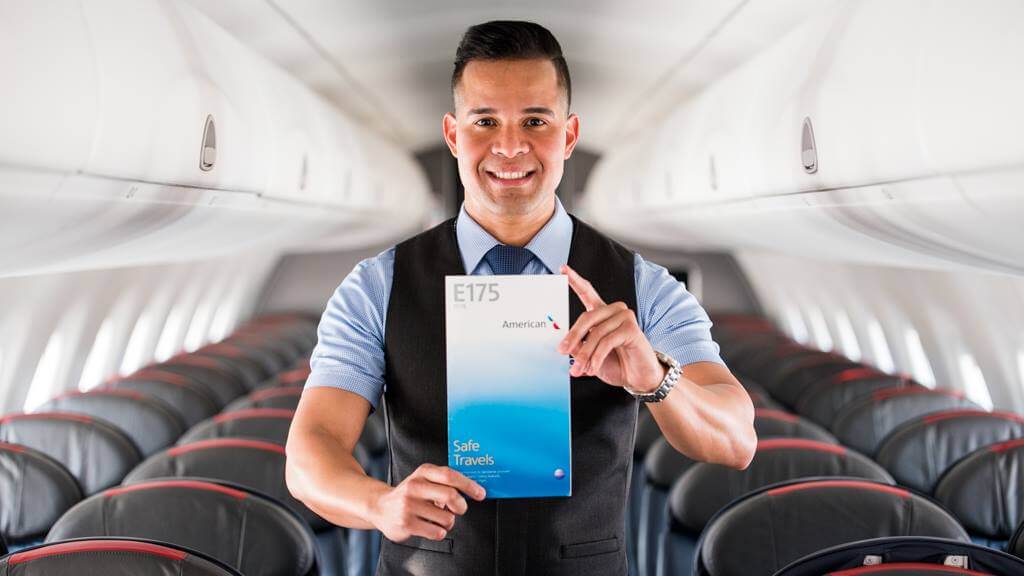 Responsibilities
As an employee, you carry the name of the company you work for, and you can greatly impact its image. As a flight attendant, these are your duties and responsibilities as an Envoy Air Flight Attendant:
Conduct safety checks before each flight
Greet your passengers warmly
Escort and assist your passengers with their luggage
Help them find and settle into their seats
Prepare and serve drinks and food to your passengers according to what is requested.
Take note of any medical needs, likes, and dislikes of passengers
Present emergency equipment and brief passengers on how to use the equipment
Monitor, manage and secure the cabin
Adhere to all aviation rules and regulations
Assist passengers and cabin crew during emergencies
Assist passengers with special needs (children, disabled persons, elders, etc.)
Attend briefings before each flight
Submit and prepare reports concerning flight incidents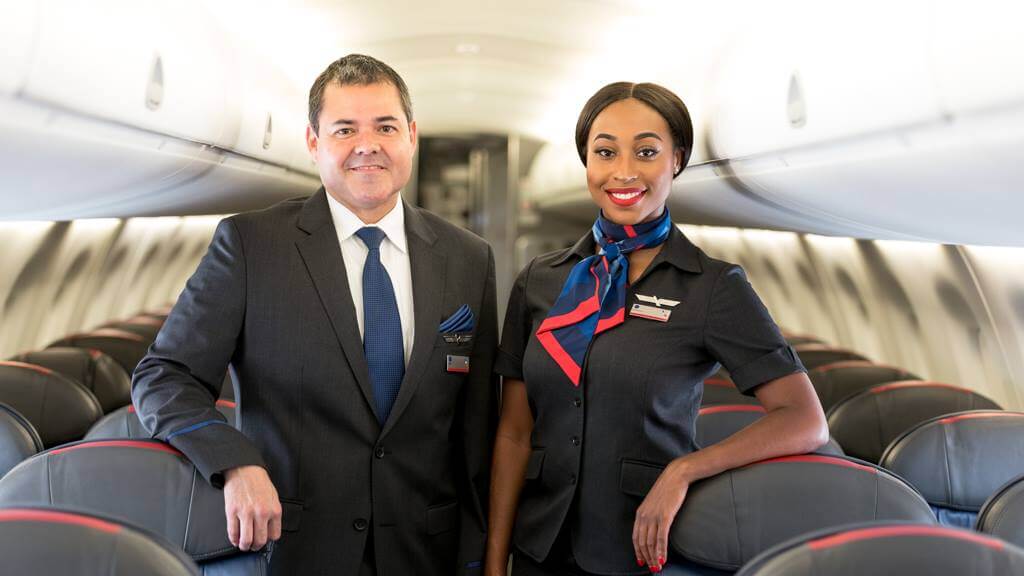 Qualifications
Envoy Air is a goal-oriented and fast-progressing airline, and one of the ways to do that is to fill their workforce with individuals who can help them promote their values and live up to their standards. Here are the qualifications to become an Envoy Air Cabin Crew:
Must be a minimum of 18 years old
Minimum height should be 5'0 with or without shoes
Should be physically fit
Weight should be proportionate to height
Educated to high school level
Fluent in English, both spoken and written (fluency in other languages would be an advantage)
Must not have bad acne (should be coverable or unnoticeable with makeup)
Can adapt to new people, new places, and new situations
Excellent personal presentation, style, and image
Willing to become culturally aware
Must be able to fit into a jump seat harness and seat belt without modification in any manner
Must possess a valid passport with the legal right to travel unrestricted to and from all countries served by Envoy
Must meet all requirements to enter and exit Canada
Must have no criminal history within the last five (5) years
Must be willing and able to work a variety of shifts (up to four consecutive overnights)
Must have the legal right to work in the United States
Must have good communication skills
Must have the knowledge when it comes to wearing a flotation aid/life jacket. (Plus, you will need to climb into a survival raft from the water)
Additionally, here are a few extra notes:
Tattoos/body art of any kind may not be visible while in uniform
Body piercings are limited to single ear piercings; other piercings should not be visible
No bright hair or nail colors
Education and Experience
Having a high school diploma is essential
International aviation experience is an advantage
1-year experience in customer service or sales is an advantage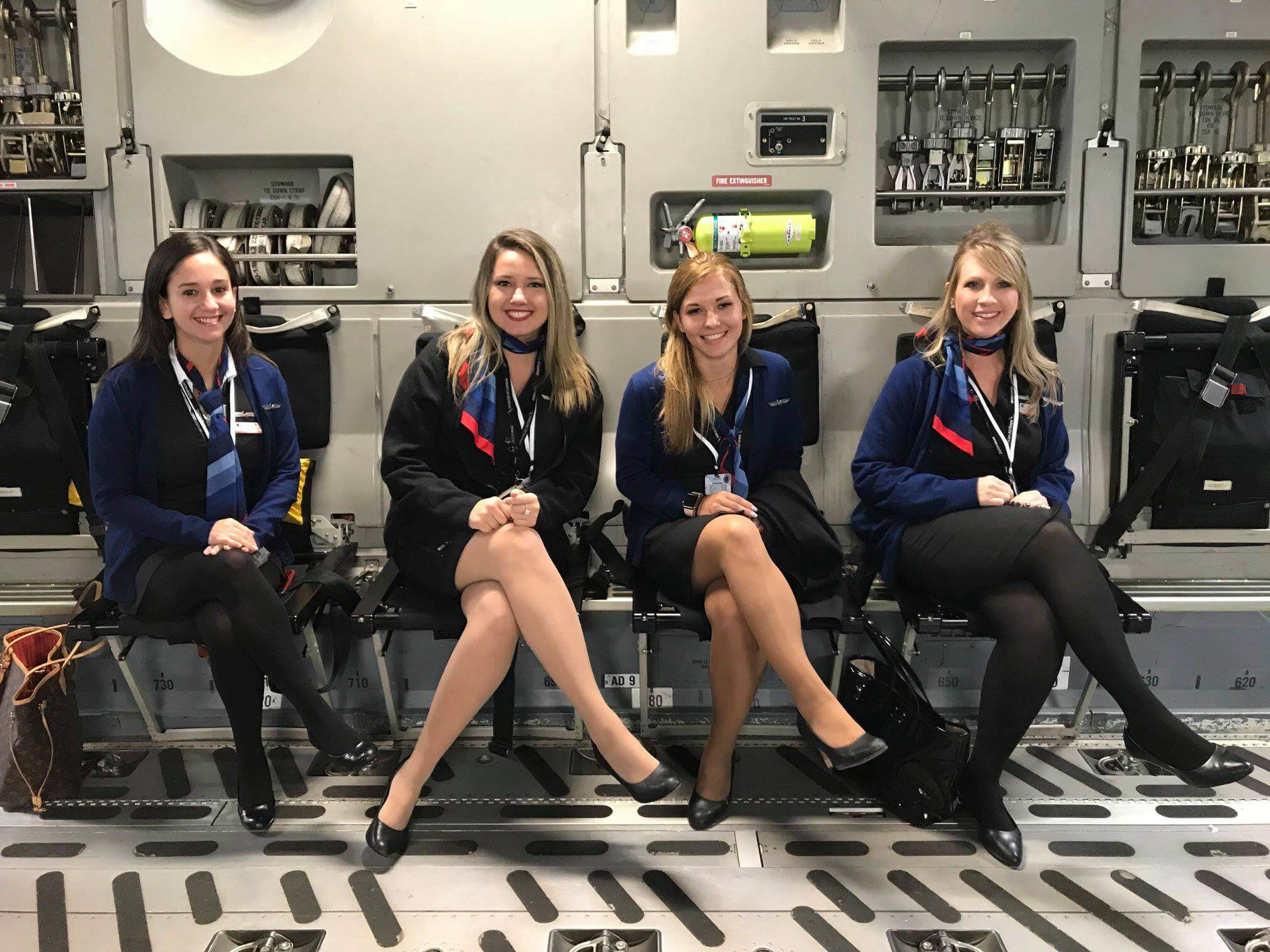 Document Requirements to Prepare
In preparation for your application process, here are the document requirements you need to prepare:
Updated CV/Resume
Head and full-body photographs
Valid Passport
Updated Medical and Dental Records
For your photographs, here are the usual standards you may want to keep in mind:
Should be wearing professional business attire (including a jacket and tie for men).
Should be standing facing straight towards the camera, with your hands down by your side.
Should be smiling with a large but natural smile (ideally showing teeth).
A white background is highly advisable.
The full-length photographs should measure 6×4 inches (15×10 cm), while the passport-sized photos should measure 45×35 mm (1.77×1.37 inches).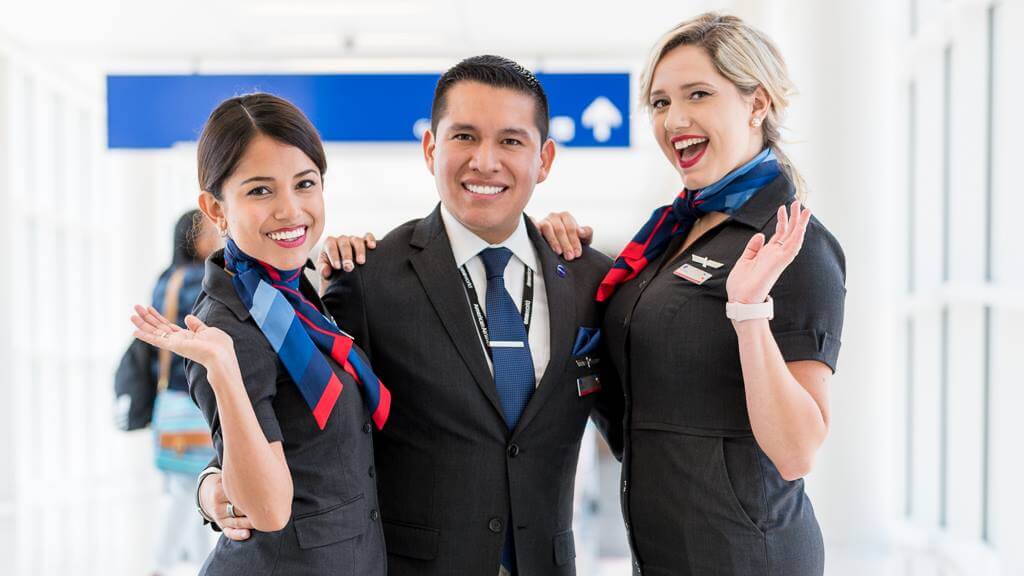 Where to Apply for a Job for Envoy Air Online
To check for job vacancies and details, you can visit and view their website here.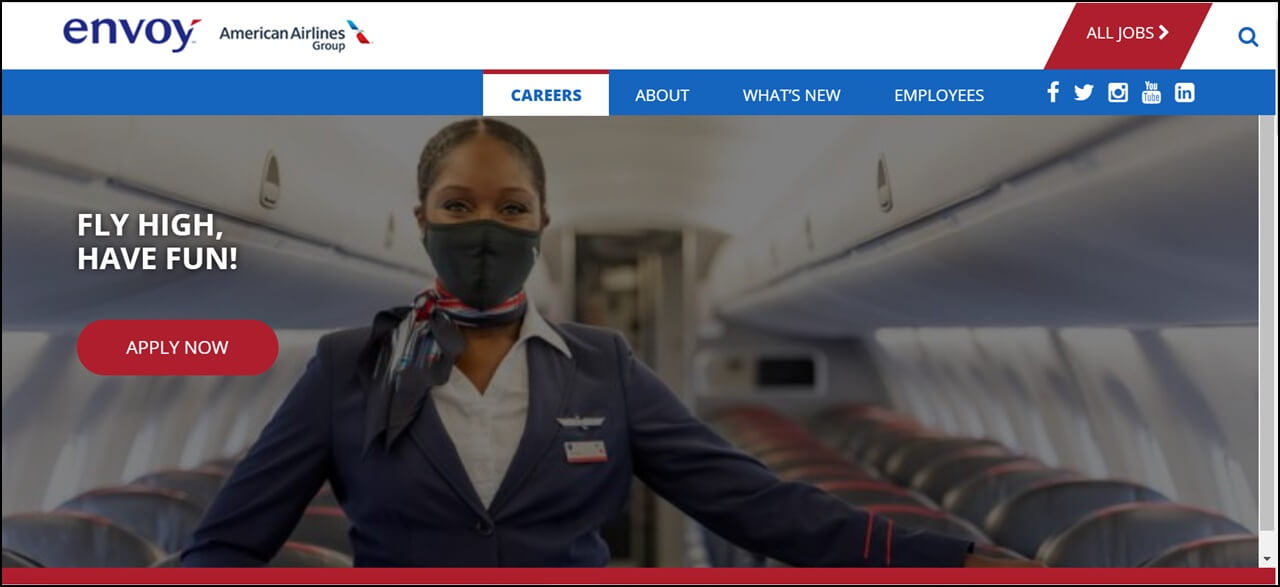 Additionally, you can also check their LinkedIn profile for updates.
How to Become a Flight Attendant for Envoy Air
Here are the steps to apply for the cabin crew position through its official career page.
Step 1: Prepare the Necessary Documents for Your Job Application
Since Envoy Air conducts its job hiring process online, you have to be extremely careful when preparing and submitting your documents. Check for errors, update your information, and make sure that everything is organized.
Step 2: Log on to Envoy Air's Website
Once you have entered Envoy Air's website, click "Careers" on the upper right side of the page, and click "Flight Attendants". You will be redirected to a new window where job openings will appear. Before clicking anything, think about what base of Envoy Air you want to work in.
Step 3: Click "Apply Now"
After you click that, you will be redirected to a window that shows details about the job opening. On the bottom part of that page, click "Apply for this job online". Here, you will be required to enter your email address to proceed.
Step 4: Submit Necessary Documents
Aside from your email address, you will also be asked to fill out a few personal information. Once accomplished, you can attach/submit the documents and pictures for your job application.
Step 5: Wait for Notice from Envoy Air
Since there are a large number of applications to process and evaluate, the next step is to wait for the notification from Envoy Air on whether you passed the application process or not. After this, you might be required to attend a virtual interview or face to face interview depending on the circumstances.
Step 6: Attend Training
If you've successfully made it this far, congratulations! You're one step away from serving passengers in flight. As part of Envoy Air's protocol, you will be required to attend training to get used to Envoy Air standards before officially serving as a flight attendant. This usually takes about a month to complete and takes place in Texas.
Extra note: During your training, you'll receive $1,500 and then another $1,500 at your graduation for committing to one year of service.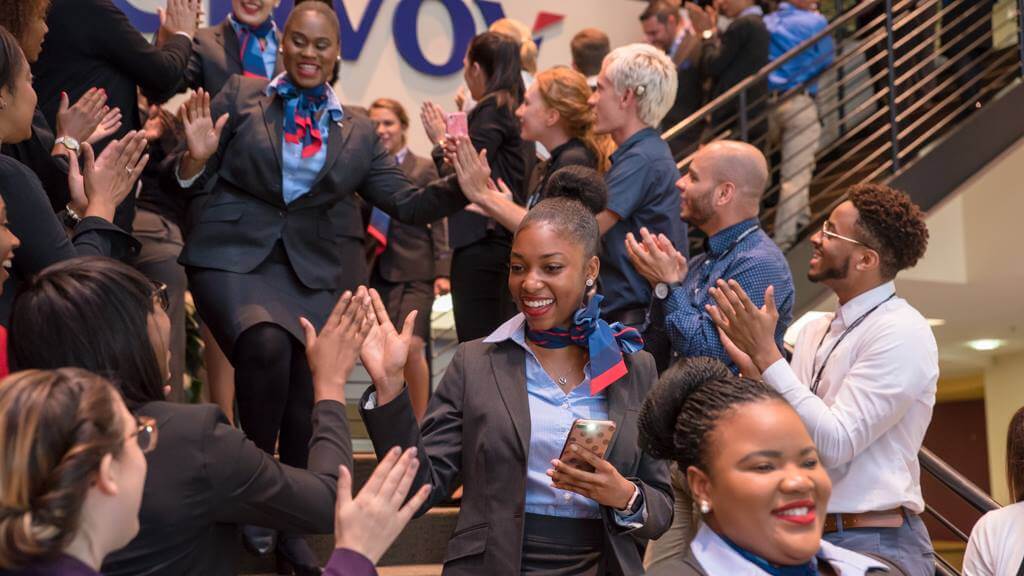 Monthly Salary an Envoy Air Flight Attendant
The usual Envoy Air Flight Attendant starting salary is $21 per hour but can increase up to $1,290. depending on rank, extra flight hours, and other factors. Seniority plays a big role in the amount of salary a flight attendant receives. Additionally, being a flight attendant at Envoy Air also has its benefits such as:
Free unlimited travel (personal travel, alone or with family)
Medical, Dental, Life, and Disability Insurance and benefits
Monthly bonuses
Retirement bonus
Up to four weeks of time off from work
Video: Interview Process for a Flight Attendant Job at Envoy Air
This 17-minutes video features Tavares Alexander, an applicant who attended an interview at Envoy Air. Here, he talks about the job application process, his own experience, as well as other tips that other aspiring flight attendants can benefit from.
Disclaimer: This is a video uploaded by a flight attendant vlogger who shared his experience being as an applicant. Take note that every crew a different experience, but this will help give you an idea what to expect when you work for Envoy Air.
Photos: Envoy Air Flight Attendants in Uniform
Check out these pictures of Envoy Air crews as shared by the airline so you can get an idea what it's like to be in their uniform and work as a flight attendant:
Frequently Asked Questions
Below are the common questions applicants have when applying for the role of Flight Attendant for Envoy Air:
1. Is it okay to apply at Envoy Air even if I am only fluent in English?
Yes, it is. Interviews, training, and assessments are conducted in English.
2. Do I have a chance to be hired at Envoy Air if I have visible tattoos I can cover with cosmetics?
Yes, you do. As long as it is completely hidden when wearing your Envoy Air uniform.
3. Is Envoy Air open to hiring people with disabilities?
Envoy Air promotes equality and diversity regardless of disabilities or nationality. Yes, they are open to hiring people with disabilities.
4. Will I get adequate training before I serve on flights at Envoy Air?
Yes, you will. Once you pass the application process, you are required to undergo a training process which is covered by Envoy Air Airline. This will help you become familiar with how you should serve your passengers.
5. Where are the hubs of Envoy Air?
Envoy Air has three hubs namely; Miami, FL (MIA), Chicago, IL (ORD), Dallas/Fort Worth, and TX (DFW).
6. Is jewelry allowed while working at Envoy Air?
Yes, they are. But only to a minimum.
7. How long does it take to be promoted at Envoy Air?
Usually, it takes about a minimum of a year and a half up to three years before you can apply for promotion.
8. Will my salary at Envoy Air increase?
Yes, it will. As your position upgrades, and depending on your flight per hour, it all plays a role in how much your salary will increase.
9. Can I still reapply at Envoy Air if I get rejected the first time?
Yes, you can. But it is recommended to apply after a six-month interval so you can prepare for your reapplication.
10. Does age matter when it comes to applying?
As long as you meet the requirements and qualifications, there shouldn't be a problem.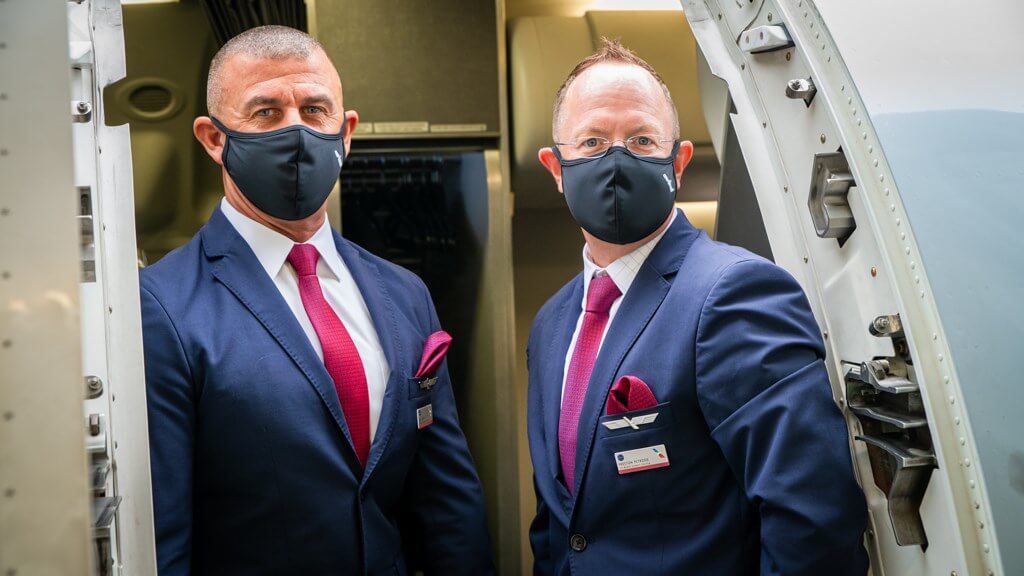 Contact Information
ENVOY AIR
Address: Envoy Air 4301 Regent Blvd Irving, TX Airline Companies
Telephone Number: 972-374-5200
Website: https://www.envoyair.com/
Facebook: https://www.facebook.com/envoyaircareers/
Instagram: https://www.instagram.com/envoyaircareers/
Twitter: https://twitter.com/envoyaircareers
YouTube: https://www.youtube.com/c/envoyaircareers
LinkedIn: https://www.linkedin.com/company/envoyair/