Spirit Airlines is an ultra-low-cost carrier (ULCC) airline in USA that caters to passengers concerned about their travel budget. The pricing structure of the airline is based on the concept of unbundling fares, which implies that customers only pay for the services they use. It covers things like checked bags, seat allocations, and refreshments, among other things.
Also read: Spirit Airlines Flight Attendant Requirements and Qualifications
From its humble beginnings to its position as a formidable player in the aviation market, Spirit Airlines' key milestones and innovations have shaped the carrier's trajectory. It has since become the seventh-largest passenger carrier in North America and the largest ULCC in the region.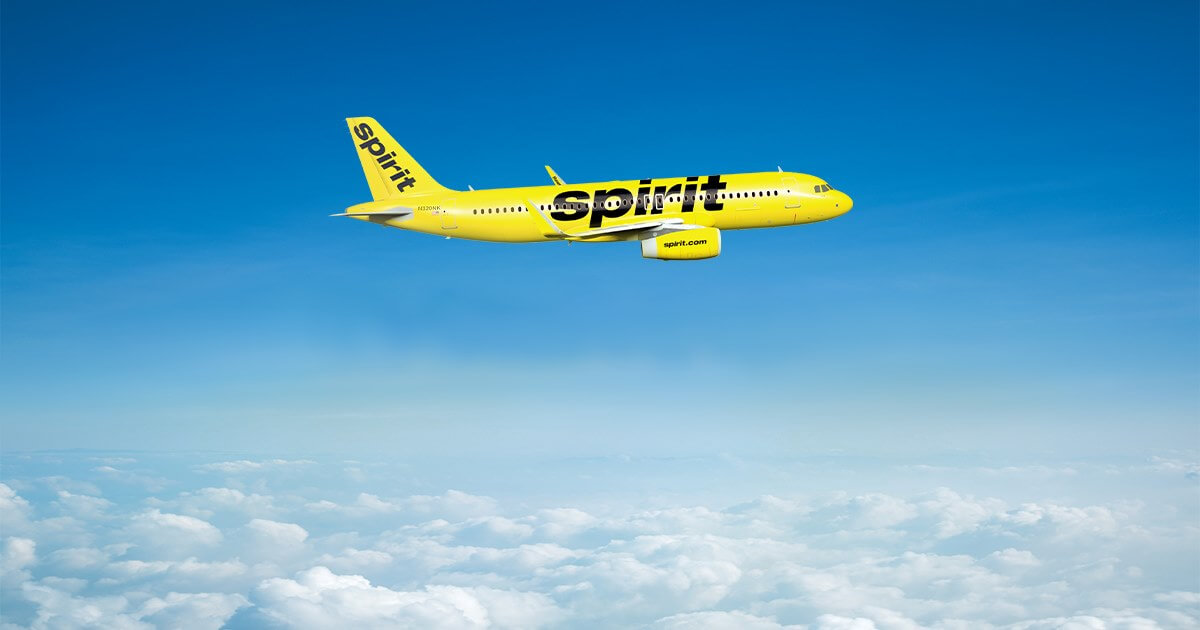 Quick Facts
Airline Name:

Spirit Airlines

Airline IATA Code:

NK

Headquarters:

Miami, Florida

Founded:

1983 as Charter One Airlines

Number of Destinations:

47 domestic and 28 international destinations

Fleet Size:

197

Fleet Types:

Airbus A319, A320, A321

Location Hubs/Bases:

Hartsfield-Jackson Atlanta International Airport, Chicago O'Hare International Airport, Dallas/Fort Worth International Airport, Detroit Metropolitan Wayne County Airport, Fort Lauderdale-Hollywood International Airport, George Bush Intercontinental Airport, Harry Reid International Airport, Miami International Airport, Orlando International Airport, Atlantic City International Airport
Brief History Overview
The Detroit-based charter tour operator Spirit Airlines started in 1983 as Charter One Airlines, offering vacation packages to famous tourist spots, including Atlantic City, Las Vegas, and the Bahamas. In 1992, Charter One rebranded as Spirit Airlines after expanding to include planes. Spirit Airlines began operating scheduled flights in 1994 and quickly became one of North America's largest ultra-low-cost carriers (ULCCs).
The ULCC model became the backbone of Spirit Airlines' strategy, allowing it to expand its route network and offer fares that were often considerably lower than those of its competitors.  Over the years, the airline expanded its domestic and international reach, reaching numerous destinations throughout the Americas. Its distinctive yellow and black livery became synonymous with its unique value proposition in the aviation market. 
Products and Services
Base Fare:

The core offering of Spirit Airlines is its base fare, which includes the cost of the seat and essential in-flight services. This base fare is often significantly lower than traditional airlines, making it an attractive option for travelers on a budget.

Optional Services:

Spirit Airlines adopts an a la carte approach, allowing passengers to select and pay for additional services based on their preferences. It includes the flexibility to choose from various add-ons, such as seat assignments, baggage allowance, and onboard refreshments.

Big Front Seat:

For travelers seeking extra comfort, Spirit Airlines offers the "Big Front Seat" option, which provides more spacious and comfortable seating at the front of the cabin. This upgrade comes with additional benefits like priority boarding and disembarkation.

Onboard Refreshments:

Passengers can purchase food, snacks, and beverages onboard, including alcoholic and non-alcoholic beverages. 

Free Spirit Loyalty Program:

Members of the FREE SPIRIT program earn points for every flight they take, which passengers can redeem for free flights, upgrades, and other benefits.

Spirit Saver$ Club:

Spirit Airlines also offers a paid membership program called Spirit Saver$ Club. Members of the Spirit Saver$ Club receive discounts on airfare, checked bags, seat assignments, and other fees.
Work Culture
Spirit Airlines is known for fostering a dynamic and agile work culture that reflects the airline's innovative and forward-thinking approach. Employees at Spirit Airlines are encouraged to think outside the box, challenge traditional norms, and contribute their unique perspectives to drive positive change within the organization. The company values diversity and inclusion, recognizing that a diverse workforce brings a wealth of ideas and experiences that lead to creative solutions.
The work culture at Spirit Airlines is also known for being casual and relaxed. The airline company encourages employees to have a good time and be themselves on the job. However, the airline also strongly focuses on safety and customer service, and employees should meet high standards in these areas.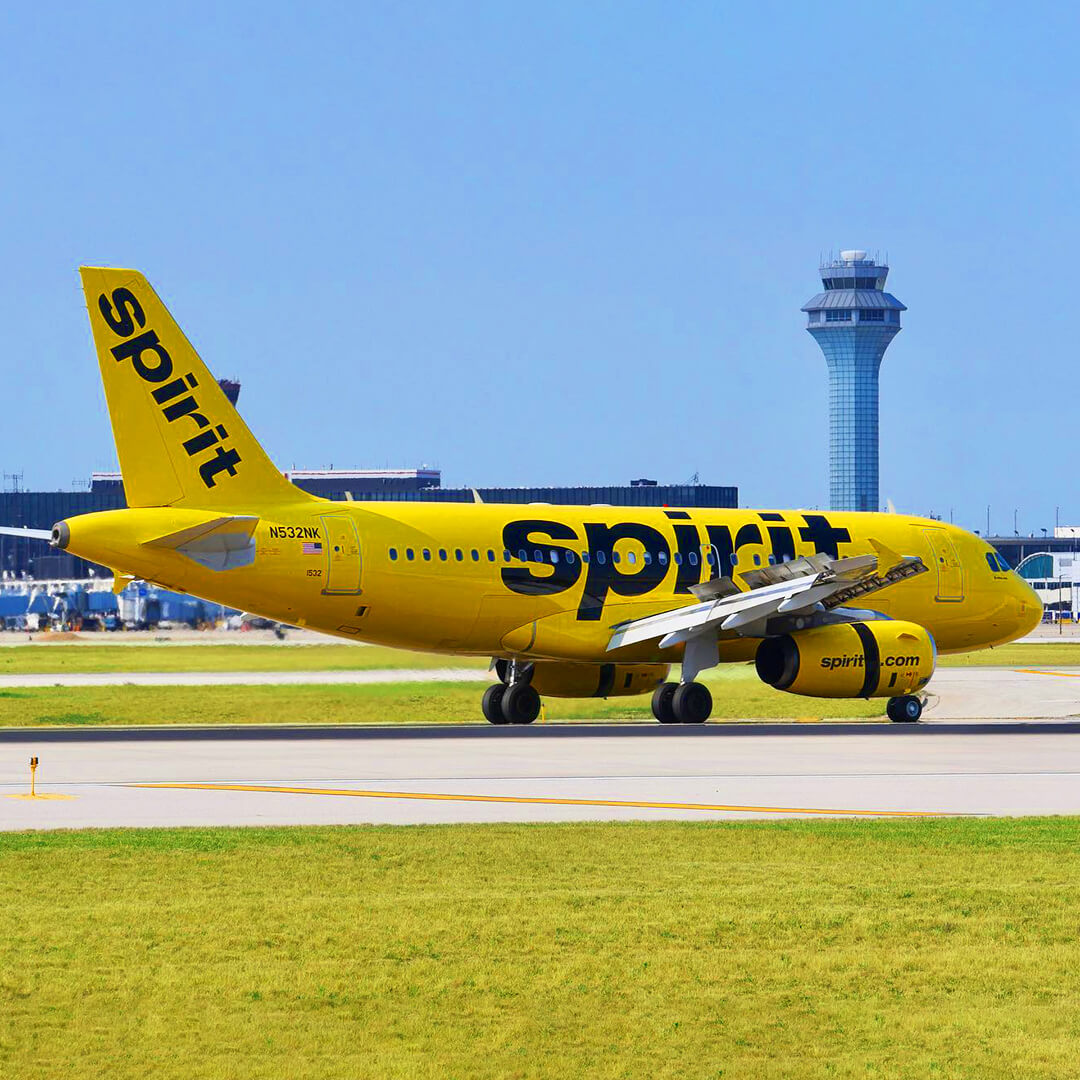 Benefits for Employees
Healthcare Benefits:

Spirit Airlines gives all of its full-time workers health insurance. The plan covers medical care, dental care, and eye care. Employees can ensure that the airline has a plan to keep the employees and their families happy and healthy all year long. Many choices exist, such as great ways to save money with a Health Savings Account (HSA).

Wellness Benefits: Spirit Airlines supports its employees through various assistance programs, including counseling services, financial planning, and other resources to help with personal and professional challenges. The company also offers paid vacation, sick leave, and personal days. Employees also accrue paid time off for holidays. Depending on the position, Spirit Airlines may offer flexible work arrangements, promoting a healthy work-life balance for its employees.
Travel Benefits: Spirit Airlines employees enjoy discounted or complimentary travel privileges, allowing them and their eligible family members to explore various destinations the airline serves. The airline also gives all team members several buddy passes they can give anyone they want to travel with. These passes are in addition to the children who can travel with them. Employees can get a buddy pass after working for Spirit Airlines for six months.
Wealth Benefits:

Spirit Airlines offers a 401(k) plan with a company match. Employees also have exclusive discounts and promotional opportunities, such as cellular phone services, pet insurance, pet Rx insurance, and meal plans.

Training and Development: The airline strongly emphasizes career growth and development. Employees have access to various training programs, workshops, and opportunities for advancement within the company, supporting their professional aspirations. Spirit Airlines also offers online courses, e-books, and other online education materials for professional development.
Video: Spirit Airlines Celebrating 30 Years of Operations
In this video, the first employees of Spirit Airlines talked about how the airline started with only a few employees–ten pilots, five flight attendants, and one aircraft. According to them, many people doubted if they would last in the industry. The name of Spirit Airlines was the idea of its employees, who experienced a lot of challenges as the airline company grew.
Summary
Spirit Airlines' commitment to affordable air travel is at the core of its success. From baggage fees to seat assignments and onboard refreshments, passengers can customize their travel experience based on their preferences and budget. Its bold approach, commitment to low fares, and focus on customer service continue to shape the way we traverse the skies, making air travel more accessible and affordable for travelers seeking a spirited journey without compromising on safety and quality. 
Contact Information
Company Name: Spirit Airlines, Inc.
Address: Spirit Airlines, 2800 Executive Way, Miramar, Florida
Telephone No.: (954) 447-7828
Website: https://www.spirit.com/
Facebook: https://www.facebook.com/SpiritAirlines
Instagram: https://www.instagram.com/spiritairlines/
Twitter: https://twitter.com/SpiritAirlines