Hawaiian Airlines is Hawaii's flagship carrier and the biggest operator of commercial flights to and from the state. It's also the tenth-largest commercial airline in the United States, operating flights bound to Asia, French Polynesia, New Zealand, American Samoa, Hawaii, Australia, and the United States. 
Also read: Alaska Airlines (AS): Company Facts and Work Culture
With over 60 years of experience in its belt, Hawaiian Airlines is the oldest American airline that has never experienced a hull loss or fatal accident. Its focus on providing exceptional service has earned it many awards and recognitions, cementing its name in the aviation industry. 

Quick Facts 
Airline Name

:  Hawaiian Airlines

Airline IATA Code

: HA

Headquarters:

Honolulu, Hawaii, United States

Founded

: January 30, 1929

Number of Destinations

: 32

Fleet Size:

61

Fleet Types:

Airbus A321neo, Airbus A330-200, Boeing 717-200, Boeing 787-9, Airbus A330-300P2F

Location Hubs/Bases

: Daniel K. Inouye International Airport (main hub), Kahului Airport
Brief History Overview 
Founded by Stanley Kennedy, Hawaiian Airlines started on January 30, 1929, with its original fleet of Bellanca monoplane and two 8-seater Sikorsky aircraft. The airline company was formerly named Inter-Island Airways, a subsidiary of Inter-Island Steam Navigation. It commenced operations on October 6, 1929, with its humble aircraft fleet, only offering short flights over O'ahu. The name change finally occurred on October 1, 1941, as the company phased out the older Sikorsky S-43 flying boats and Douglas DC-3s. As years passed, Hawaiian Airlines expanded its route and fleet network, transitioning from inter-island to intercontinental operations. 
Its acquisition of the Douglas DC-9 aircraft has kickstarted its transition into the jet age, branching out services to the South Pacific and the US Mainland. Meanwhile, the 1980s brought immense growth and modernization to the company following the establishment of continuous flights to the West Coast of the United States. Despite setbacks like its bankruptcy from 1993 and 2003-2005, Hawaiian Airlines continued to adapt and evolve as it embraced the digital age, implementing cutting-edge technology to improve customer experiences. Throughout its long history, the airline company has been deeply grounded in its Hawaiian roots as it promotes and preserves its cultural traditions, hospitality, and the Aloha spirit.
Products & Services
Domestic and International Flights

. Hawaiian Airlines offers local flights between the Hawaiian Islands, as well as international flights across Asia, the South Pacific, Australia, and North America. 

Cargo Services

. Hawaiian Airlines provides cargo transportation services for a convenient way to ship goods and packages between the Hawaiian islands and different international locations. 

In-flight entertainment

. The airline offers a generous selection of entertainment ranging from games, TV shows, music, and movies. Passengers can access this content through their personal screens, keeping them entertained throughout the flight. 

Comfortable Seating.

Hawaiian Airlines offers Extra Comfort seating with more legroom, amenity kits, and priority boarding for an improved and comfortable travel experience. 

Premier Club Membership

. Premier Club members get additional perks and benefits that bring more convenience and comfort to their flights. These include access to the priority reservations line, discounted flight awards, complimentary preferred seats, and the Premier Club lounge.   

Vacation Packages. Passengers can avail of exciting vacation packages combined with hotel activities and stays to promote a stress-free travel journey.
Hawaiian Cultural Programs

: As Hawaii's flagship carrier, the airline remains deeply rooted in Hawaiian culture and offers various cultural programs at the gate and during onboarding. This offers passengers an insight into the hospitality and traditions of the island.
Work Culture
As an equal-opportunity employer, Hawaiian Airlines takes the principles of Affirmative Action and Equality at heart. For this reason, it seeks to recruit from a diverse pool of competent applicants regardless of race, sex, religion, gender identity, sexual orientation, veteran status, or national origin. It also provides reasonable accommodations for qualified employees and applicants with disabilities. 
Its work culture is also grounded in the spirit of Aloha. Employees are encouraged to embody respect, kindness, and warmth in their interactions with customers and colleagues. This kind of culture goes beyond the traditional office environment, with employees being trained to offer a welcoming experience to travelers for a memorable journey. The company also emphasizes the importance of teamwork as it recognizes the valuable contributions of each member that collectively works toward the company's success.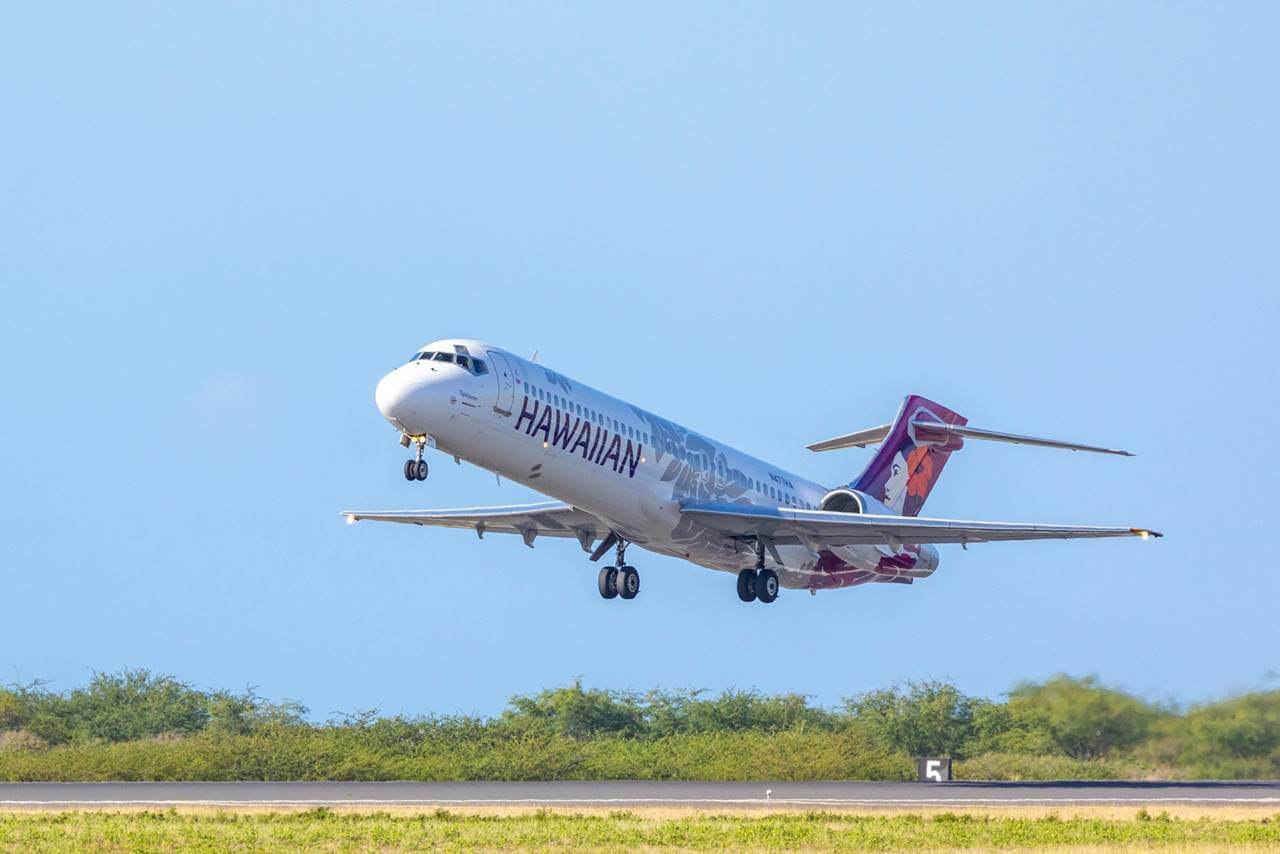 Features and Benefits
Wellness Initiatives.

Hawaiian Airlines promotes the well-being of its employees through different initiatives like fitness programs, on-site health screenings, and wellness challenges which foster a more productive and healthier workforce. The company also offers 401(k) retirement plans as well as flexible spending accounts for healthcare (FSA) to cover medical and healthcare expenses.

Diverse and inclusive work environment.

Employees from different backgrounds are welcome to apply as aspiring members of the airline company's team. 

Employee Assistance Program(EAP

). The EAP offers support services and confidential counseling to employees and their families, helping them manage work-related or personal challenges. 

Travel Perks

. Employees at Hawaiian Airlines enjoy many travel privileges. This lets them, alongside their immediate family and eligible friends, fly to different destinations at discounted rates or for free. 
Video: Hawai'i Flies with Us by Hawaiian Airlines
The video by Hawaiian Airlines introduces the airline's heartwarming and unique connection with the culture and the people of the Hawaiian Islands. It transports viewers on a visually breathtaking journey to the landscapes of Hawaii, all while highlighting the genuine Aloha spirit and hospitality embedded in the airline's day-to-day operations. 
Summary 
Hawaiian Airlines has a long yet captivating history that perfectly captures its progress through the years. From its humble beginnings to now, the company remained steadfast in its commitment to upholding the values of community engagement, hospitality, and respect for culture. This is evident in its efforts to promote Hawaiian culture to its passengers and in its support for diversity, inclusion, and preservation of the islands' natural beauty.
Contact Information 
Company Name: Hawaiian Airlines
Address: Hawaiian Airlines, Inc., 3375 Koapaka St, Suite G350, Honolulu, HI, 96819
Telephone Number: 1-800-367-5329
Website: https://www.hawaiianairlines.com/
Facebook: https://www.facebook.com/HawaiianAirlines
Instagram: https://www.instagram.com/hawaiianairlines/
Twitter: https://twitter.com/HawaiianAir