Alaska Airlines, one of the leading airlines in the United States, has its headquarters in Seattle, Washington. Regarding the number of scheduled passengers it transports, it is the fifth-largest airline operating in North America. The route network that Alaska and its regional partners connect cities along the United States West Coast to over one hundred destinations within the contiguous United States, as well as Guatemala, Belize, Canada, Costa Rica, and Mexico.
Also read: How to Apply Alaska Airlines Flight Attendant Jobs
Founded eight decades ago as a humble regional airline, Alaska Airlines has become a significant player in the aviation industry. From its headquarters in Seattle, this airline has expanded its wings across the United States and beyond, connecting countless travelers to some of North America's most breathtaking landscapes and vibrant cities.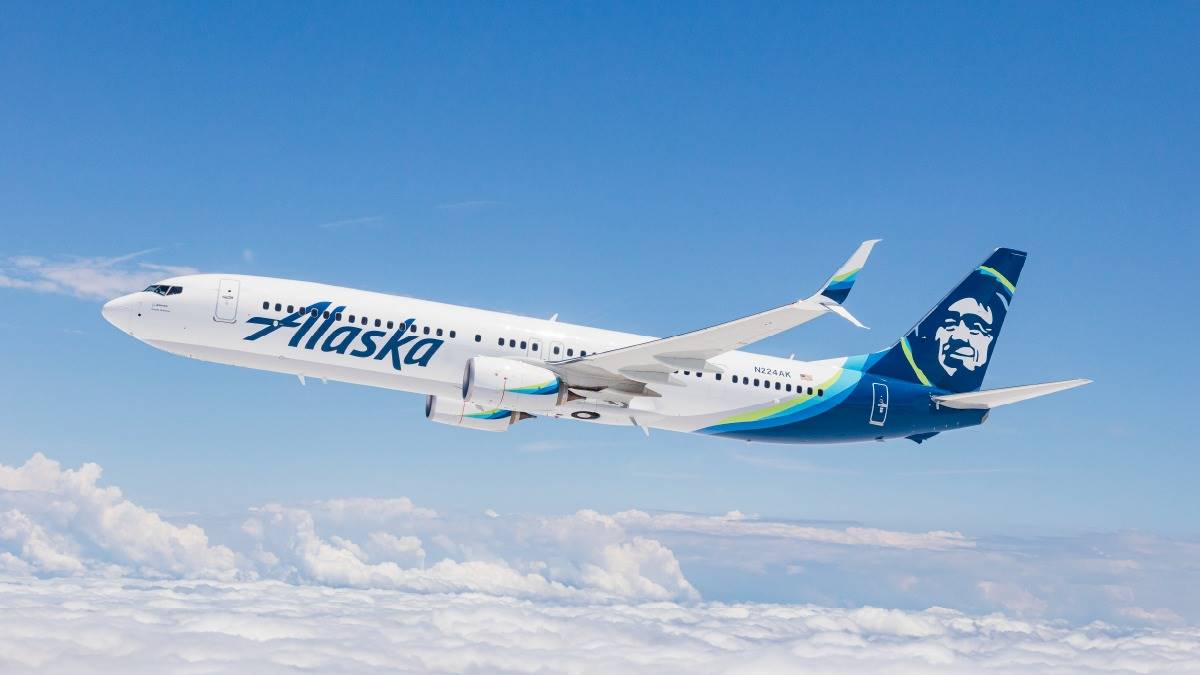 Quick Facts
Airline Name:

Alaska Airlines

Airline IATA Code:

AS

Headquarters:

SeaTac, Washington

Founded:

April 14, 1932

Number of Destinations:

115

Fleet Size:

342

Fleet Types:

Boeing 737, Airbus A321, Embraer E175

Location Hubs/Bases:

Seattle–Tacoma International Airport, Portland International Airport, Ted Stevens Anchorage International Airport, Los Angeles International Airport
Brief History Overview
Linious "Mac" McGee started the company in 1932 under McGee Airways. At first, the airline had just one Stinson Reliant plane that took mail and people between Anchorage and Fairbanks. When McGee Airways and Star Air Service merged in 1934, they made Alaska's biggest airline. In the late 1930s, the plane started going to new places, like Seattle and Portland. The airline also started flying cargo and became a big player in the air freight business in Alaska.
Alaska Airlines continued to innovate and evolve throughout the 20th century and into the 21st century. The airline prioritized customer satisfaction and introduced several industry-first initiatives to enhance the passenger experience. In 1987, Alaska Airlines became the first U.S. carrier to offer a computerized ticketing system, streamlining the booking process for travelers.
Products and Services
Flights:

Alaska Airlines has a route network with over 100 locations in the U.S., Canada, Mexico, and Costa Rica. The airline has a variety of fare choices, including economy, premium economy, and first class.

In-Flight Services

: Alaska Airlines offers complimentary snacks and beverages to all passengers on most flights, including a selection of locally-inspired snacks on certain routes. Passengers can purchase fresh meals on longer flights, including premium and healthier choices. The airline provides in-flight Wi-Fi connectivity on most aircraft, allowing passengers to stay connected during their journey. 

Alaska Lounge:

Alaska Airlines operates Alaska Lounges in select airports, providing a relaxing and comfortable environment for eligible passengers, including First Class travelers, Mileage Plan elite members, and passengers who purchase lounge access.

Cargo Services:

Besides passenger flights, Alaska Airlines provides cargo transportation services, facilitating the shipment of goods and freight to various locations.

Mileage Loyalty Program:

Members earn miles for every flight and can redeem them for free flights, upgrades, and other benefits. The program offers different elite status tiers, each with its perks.
Work Culture
Alaska Airlines has a strong work culture focused on helping customers, working as a team, and developing new ideas. The airline's staff is known for being friendly and ready to go out of their way to help customers. Alaska Airlines is also committed to diversity and inclusion and is an equal opportunity company.
The airline company promotes open and transparent communication. Employees are encouraged to provide feedback, share ideas, and voice concerns, fostering a culture of continuous improvement.
Alaska Airlines has proactively adopted environmentally responsible practices and reduced its carbon footprint. It encourages employees to participate in sustainability efforts and contribute to the airline's eco-friendly initiatives.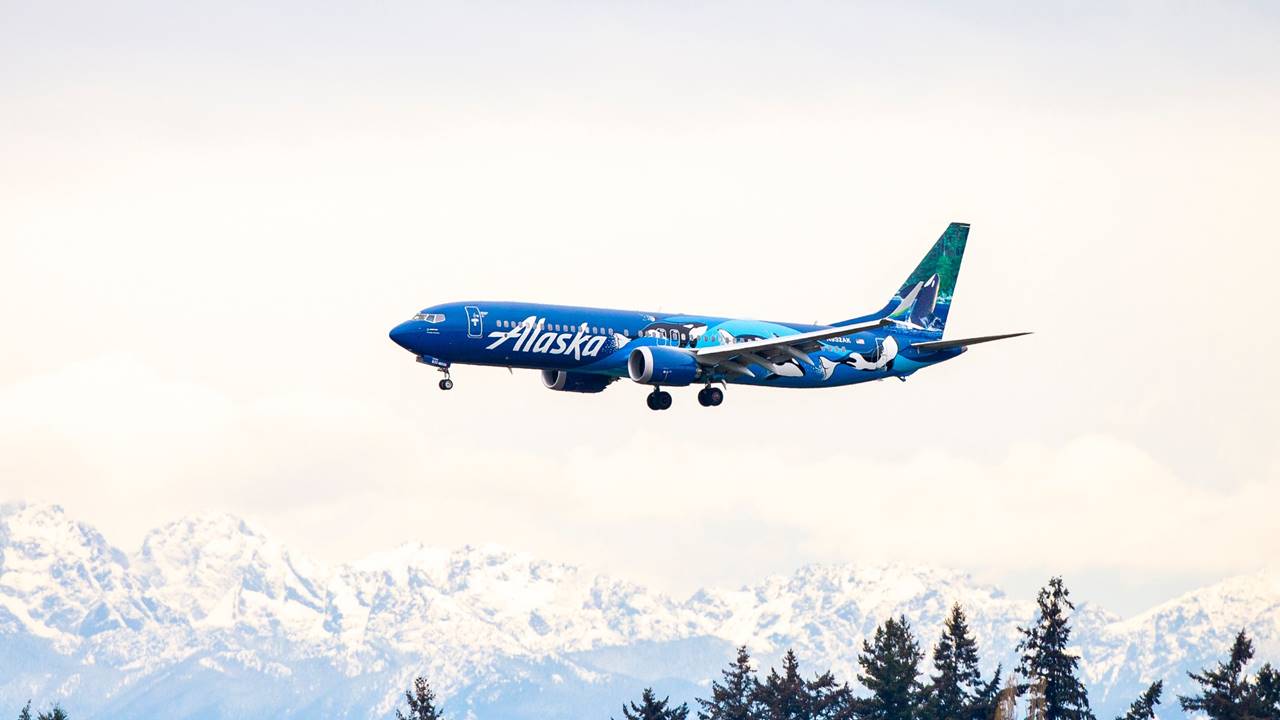 Benefits For Employees
Paid Time Off:

Employees get paid time off, like vacation days and time off for being sick, so they can take a break from work and care for their needs. The company also gives paid time off to new parents. 

Financial Wellness:

Alaska Airlines offers competitive salaries and wages to attract and retain talented individuals. It also provides a 401(k) plan with a company match and a pension plan to its employees who meet specific eligibility requirements. 

Volunteer Opportunities:

Alaska Airlines partners with non-profit organizations where employees can volunteer outside the office and flight decks. It rewards volunteer hours and matches employee donations to help the communities it supports.

Travel Benefits: One of the most sought-after perks for airline employees is the ability to enjoy free or discounted travel privileges, allowing them and their immediate family members to fly to various destinations served by Alaska Airlines and its partners. Employees may also receive discounts on flights, hotels, and other travel-related products and services.
Career and Development Training: The airline makes sure that every employee has a chance to grow and develop, whether it's by moving up the ranks, becoming an expert in their field, or moving to a different job within the company. It has many programs to help employees start and grow their careers, such as its maintenance and pilot development programs, education assistance, mentoring, and Leader Academy.
Video: Alaska Airlines' Support for the LGBTQ+ Community
In this video, Alaska Airlines' pride is on full display as it takes to the skies aboard the first and only U.S. Pride aircraft. The plane took part in a Pride "Parade in the Sky," carrying employees, community partners, and special guests from Seattle to Portland, San Francisco, and San Diego. Aircraft decals with rainbow stripes and inclusive hues, winglets, and the motto "Fly with Pride" decorate the side of the modified Airbus A320. 
Summary
Alaska Airlines' core values of safety, customer service, and staff empowerment have stayed the same as the company has grown.  The airline's unwavering focus on the customer and the benefits of its loyalty program and relationships make it a good choice for frequent flyers and people who want a more fulfilling trip. 
Contact Information
Company Name: Alaska Air Group
Address:19300 International Boulevard, Seattle, WA 98188, United States
Telephone No.: 206-433-3212
Website: https://www.alaskaair.com/
Facebook: https://www.facebook.com/alaskaairlines
Instagram: https://www.instagram.com/alaskaair/
Twitter: https://twitter.com/alaskaair