Seattle, a city surrounded by stunning natural beauty and a thriving arts scene, offers an unforgettable layover experience for those lucky enough to have a day to explore the Emerald City in USA. As a flight attendant, having a layover in Seattle is a great opportunity to explore the city's many attractions. From outdoor activities such as kayaking and hiking, to visiting world-class museums and galleries, there's something for everyone in Seattle. So go out of your hotel room and explore.
Also Read: New Orleans Layover Guide: Best Things to Do in 24 Hours
From iconic landmarks to hidden gems, there's always something new and exciting to discover in this Pacific Northwest destination. With only 24 hours to spare, you'll want to make the most of your time by exploring the city's must-see attractions and taking in the local culture.
In this Seattle Layover Guide, we've put together the ultimate 24-hour itinerary, covering everything from popular tourist spots to lesser-known attractions that will give you a taste of the city's unique charm. So, let's dive right in and discover what makes Seattle such a captivating destination!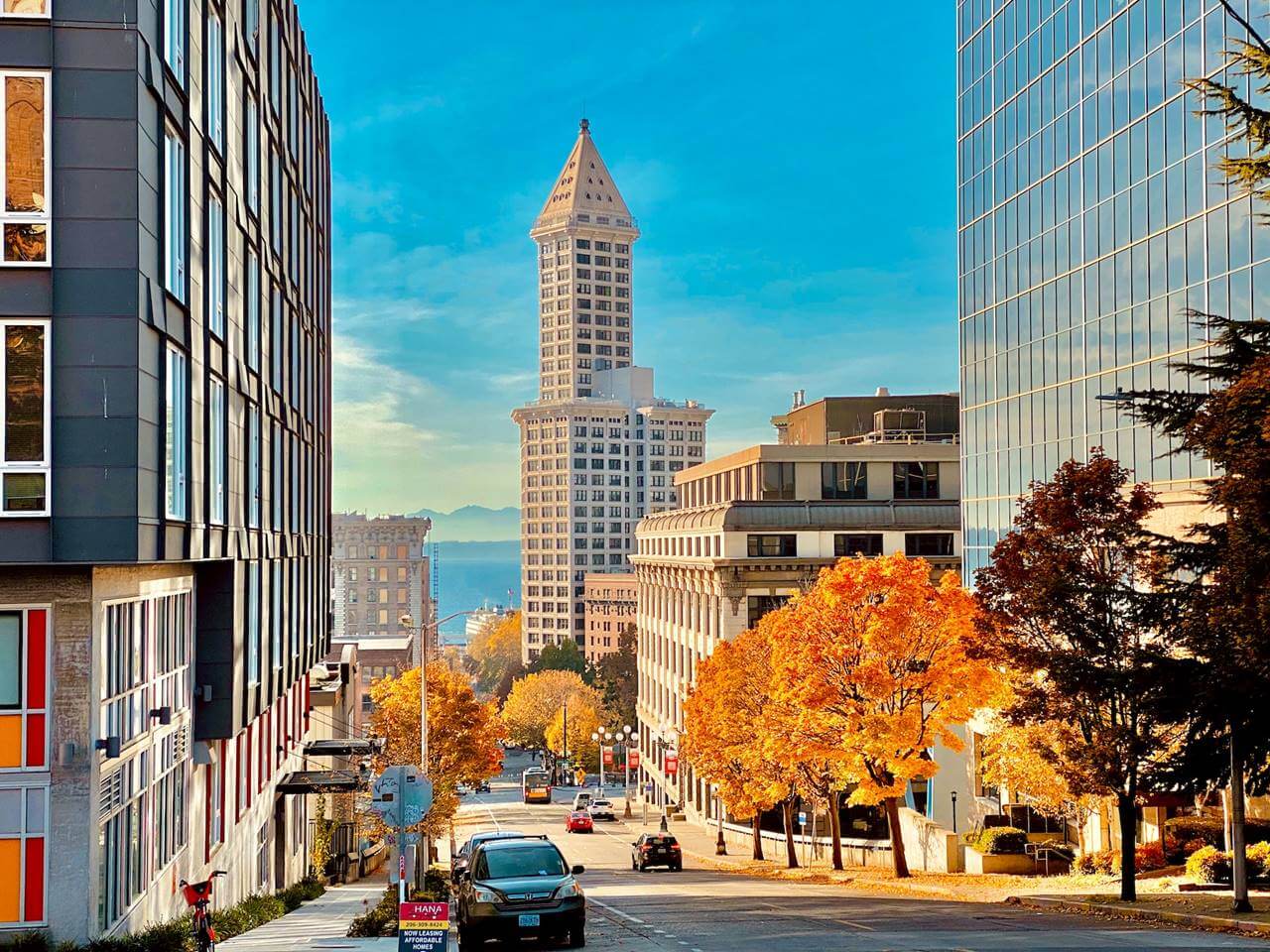 Seattle Layover Guide: 24 Hours in Seattle Itinerary: What to See and Do
In case you're wondering how to make the most of your 24-hour layover in Seattle, we've got you covered with this comprehensive itinerary. Whether you're looking for outdoor activities, cultural attractions or something fun and unique – read on and get ready to explore!
1. Pike Place Market
Pike Place Market is Seattle's premier public market and a must-visit attraction. Established in 1907, the market is home to hundreds of vendors selling fresh produce, seafood, flowers, and handmade crafts. Be sure to watch the famous fish-tossing spectacle at the fish market, visit the original Starbucks store, and explore the maze of shops and eateries throughout this bustling marketplace.
2. Space Needle
The iconic Space Needle is a symbol of Seattle and offers breathtaking panoramic views of the city skyline, Puget Sound, and surrounding mountains. Take the elevator up 520 feet to the observation deck, where you can walk on the rotating glass floor and enjoy a meal or drink at the SkyCity Restaurant. The Space Needle is a must-see attraction for any first-time visitor to Seattle.
3. Chihuly Garden and Glass
Located at the base of the Space Needle, Chihuly Garden and Glass showcases the incredible glass art of renowned artist Dale Chihuly. The museum features both indoor and outdoor installations, including the stunning Glasshouse and the vibrant Glass Garden. Be sure to take your time exploring the mesmerizing colors, shapes, and textures of Chihuly's masterpieces.
4. Museum of Pop Culture (MoPOP)
The Museum of Pop Culture, or MoPOP, is a unique and interactive museum dedicated to contemporary popular culture. With exhibits focused on music, film, television, and video games, MoPOP offers a wide range of experiences for visitors of all ages. Highlights include the Sound Lab, where you can create your own music, and the Science Fiction and Fantasy Hall of Fame.
5. Seattle Aquarium
Situated along the waterfront at Pier 59, the Seattle Aquarium provides an up-close look at the diverse marine life of the Pacific Northwest. Explore exhibits featuring otters, seals, sea lions, and a variety of fish species. Don't miss the underwater dome, which offers a 360-degree view of the aquarium's largest tank, or the chance to touch sea stars and sea anemones in the tide pool exhibit.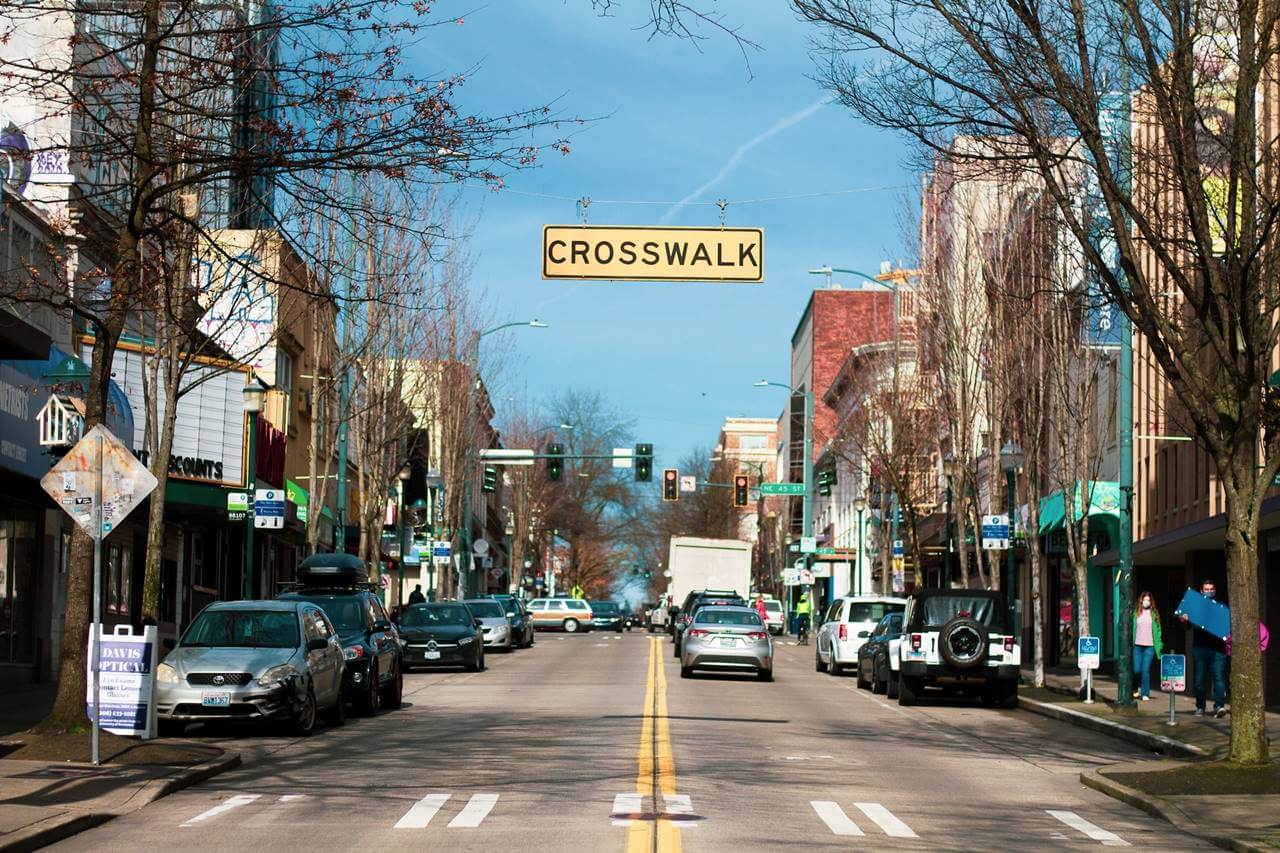 6. Olympic Sculpture Park
The Olympic Sculpture Park, operated by the Seattle Art Museum, is a free outdoor park showcasing large-scale sculptures and installations from renowned artists. Set against the backdrop of Elliott Bay and the Olympic Mountains, the park offers a tranquil setting for enjoying art and nature. Stroll along the winding paths and take in the beautiful views as you admire the impressive sculptures.
7. The Museum of Flight
The Museum of Flight is one of the largest air and space museums in the world, housing an extensive collection of aircraft, spacecraft, and artifacts related to aviation history. Explore exhibits on the Wright Brothers, World War I and II aviation, the space race, and more. Don't miss the opportunity to walk through a genuine Concorde, the first Boeing 747, and a retired Air Force One.
8. Seattle Center
Seattle Center is a 74-acre cultural and entertainment hub located just north of downtown Seattle. Home to iconic attractions like the Space Needle, Chihuly Garden and Glass, and MoPOP, the center also features the International Fountain, theaters, sports venues, and numerous festivals throughout the year. Be sure to check the event calendar for any special events or performances during your visit.
9. Ballard Locks
The Hiram M. Chittenden Locks, also known as the Ballard Locks, is a unique engineering marvel that connects the saltwater of Puget Sound with the freshwater of Lake Union and Lake Washington. Watch boats of all sizes navigate through the locks, and don't miss the fish ladder, where you can observe salmon making their way upstream during spawning season.
10. Gas Works Park
Gas Works Park is a one-of-a-kind public park located on the site of a former gasification plant. The park features stunning views of the Seattle skyline and Lake Union, as well as preserved structures from the original plant. Enjoy a picnic, fly a kite, or simply relax in this unique and picturesque setting.
11. Pacific Science Center
The Pacific Science Center is an interactive science museum that offers engaging exhibits and experiences for visitors of all ages. Explore hands-on displays, watch live science demonstrations, and catch a show at the planetarium or IMAX theater. With a focus on STEM education, the center is a great destination for families and curious minds alike.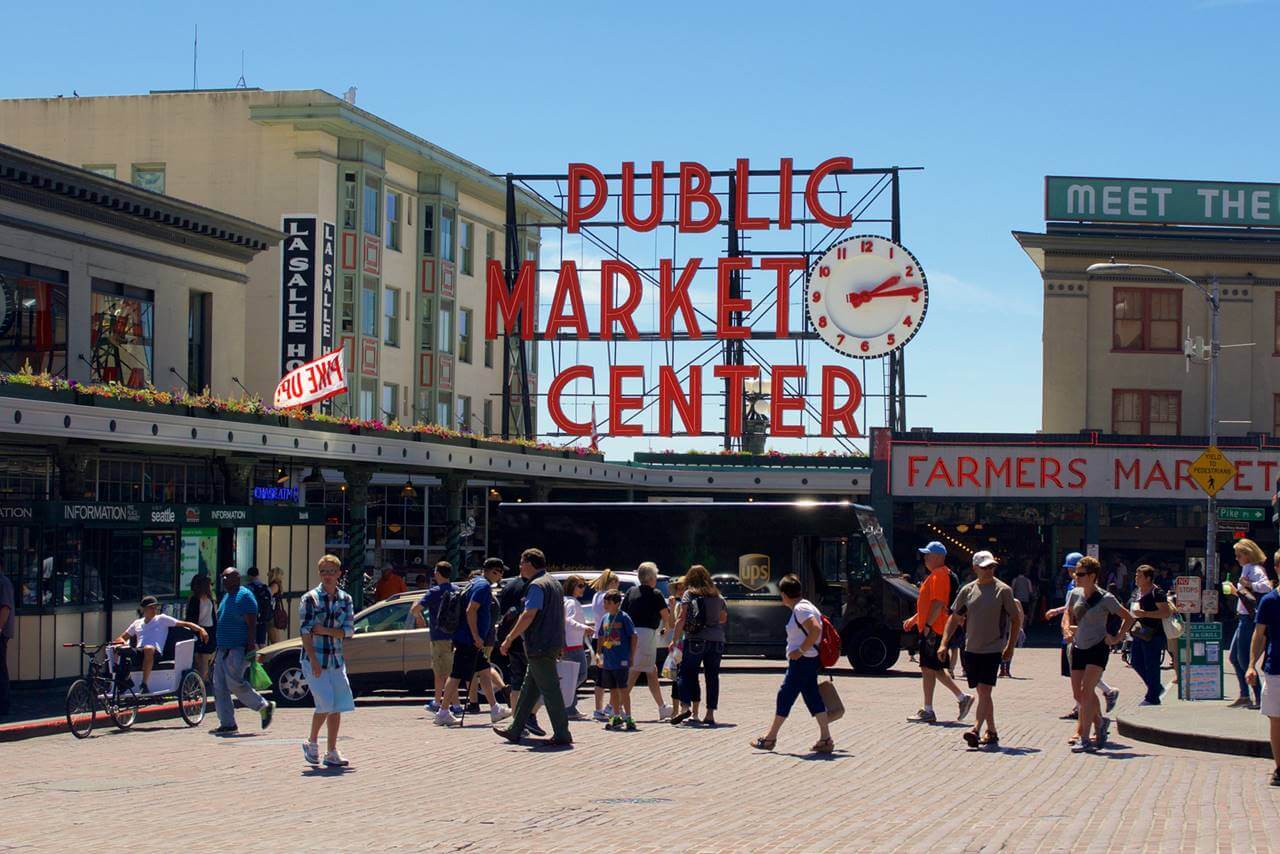 12. The Seattle Great Wheel
Located on Pier 57, the Seattle Great Wheel is a giant Ferris wheel that offers stunning views of the city skyline, Elliott Bay, and the surrounding mountains. Take a ride in one of the enclosed gondolas and enjoy the breathtaking vistas from 175 feet above the ground. The wheel is especially beautiful at night when it's illuminated with colorful LED lights.
13. Fremont Troll
The Fremont Troll is a quirky, larger-than-life sculpture located beneath the Aurora Bridge in the eclectic Fremont neighborhood. This public art installation, depicting a troll clutching a Volkswagen Beetle, has become a beloved local landmark. Be sure to snap a photo with the troll and explore the surrounding neighborhood, known for its unique shops, restaurants, and street art.
14. Washington Park Arboretum
The Washington Park Arboretum is a 230-acre botanical garden that features a diverse collection of plants from around the world. Wander through the serene Japanese Garden, stroll along the picturesque Azalea Way, or explore the Woodland Garden's network of trails. The arboretum is a peaceful oasis perfect for nature lovers and those seeking a break from the city's hustle and bustle.
15. Pioneer Square
Pioneer Square is Seattle's oldest neighborhood and a hub of history, culture, and nightlife. Admire the beautifully preserved Romanesque Revival architecture, visit the Klondike Gold Rush National Historical Park, or take an underground tour to explore the city's subterranean past. The neighborhood also boasts numerous art galleries, boutiques, and eateries worth exploring.
16. The Museum of History & Industry (MOHAI)
The Museum of History & Industry, or MOHAI, is dedicated to preserving and sharing the diverse history of Seattle and the Puget Sound region. Through engaging exhibits, artifacts, and interactive displays, visitors can learn about the city's past, from its Native American roots to its role in the tech industry. Don't miss the iconic Boeing B-1 seaplane hanging in the museum's Grand Atrium.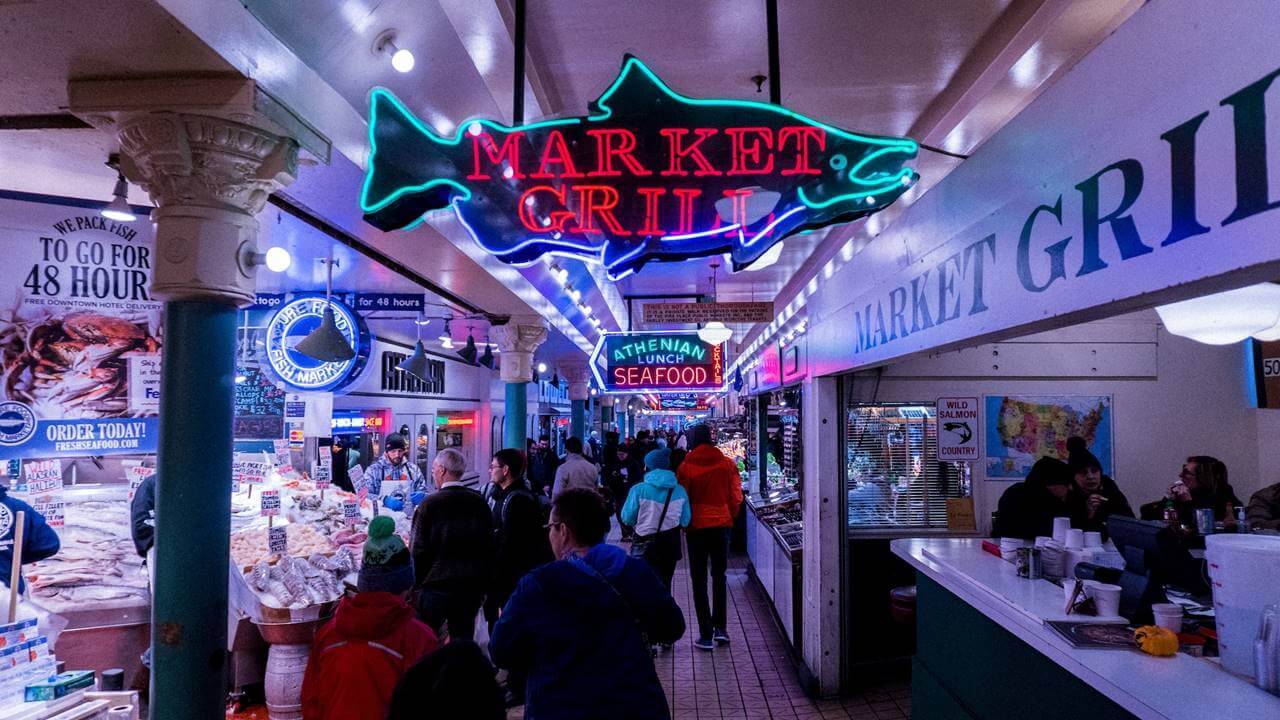 17. Kerry Park
Kerry Park is a small but popular viewpoint located on Queen Anne Hill, offering one of the best panoramic views of the Seattle skyline. From this vantage point, you can see the Space Needle, downtown skyscrapers, Elliott Bay, and, on a clear day, Mount Rainier in the distance. The park is especially popular at sunset and after dark when the city lights create a stunning backdrop.
18. Seattle Art Museum (SAM)
The Seattle Art Museum, or SAM, is a world-class institution that houses an extensive collection of art from around the globe. Explore exhibits featuring European and American masterpieces, as well as works from Asia, Africa, and Indigenous cultures. In addition to its permanent collection, SAM also hosts special exhibitions and events throughout the year, making each visit a unique experience.
19. Alki Beach
Alki Beach is a popular waterfront destination located in West Seattle. With its sandy shores, stunning views of the city skyline, and numerous recreational opportunities, Alki Beach is a favorite spot for locals and visitors alike. Enjoy a leisurely walk or bike ride along the paved path, take a dip in the water, or simply relax and watch the ferries and sailboats glide by.
20. Woodland Park Zoo
The Woodland Park Zoo is a 92-acre zoological garden that is home to nearly 300 species from around the world. The zoo's award-winning exhibits, such as the African Savanna, Tropical Asia, and Northern Trail, provide immersive experiences that transport visitors to the animals' natural habitats. With its focus on conservation and education, the Woodland Park Zoo offers an engaging and inspiring experience for all ages.
21. The Wing Luke Museum of the Asian Pacific American Experience
The Wing Luke Museum, located in Seattle's historic Chinatown-International District, is dedicated to preserving and sharing the stories of Asian Pacific Americans in the Pacific Northwest. Through thought-provoking exhibits, artifacts, and programs, the museum explores the diverse experiences and contributions of these communities. Be sure to join a guided tour of the historic hotel located within the museum, which offers a glimpse into the lives of early immigrants.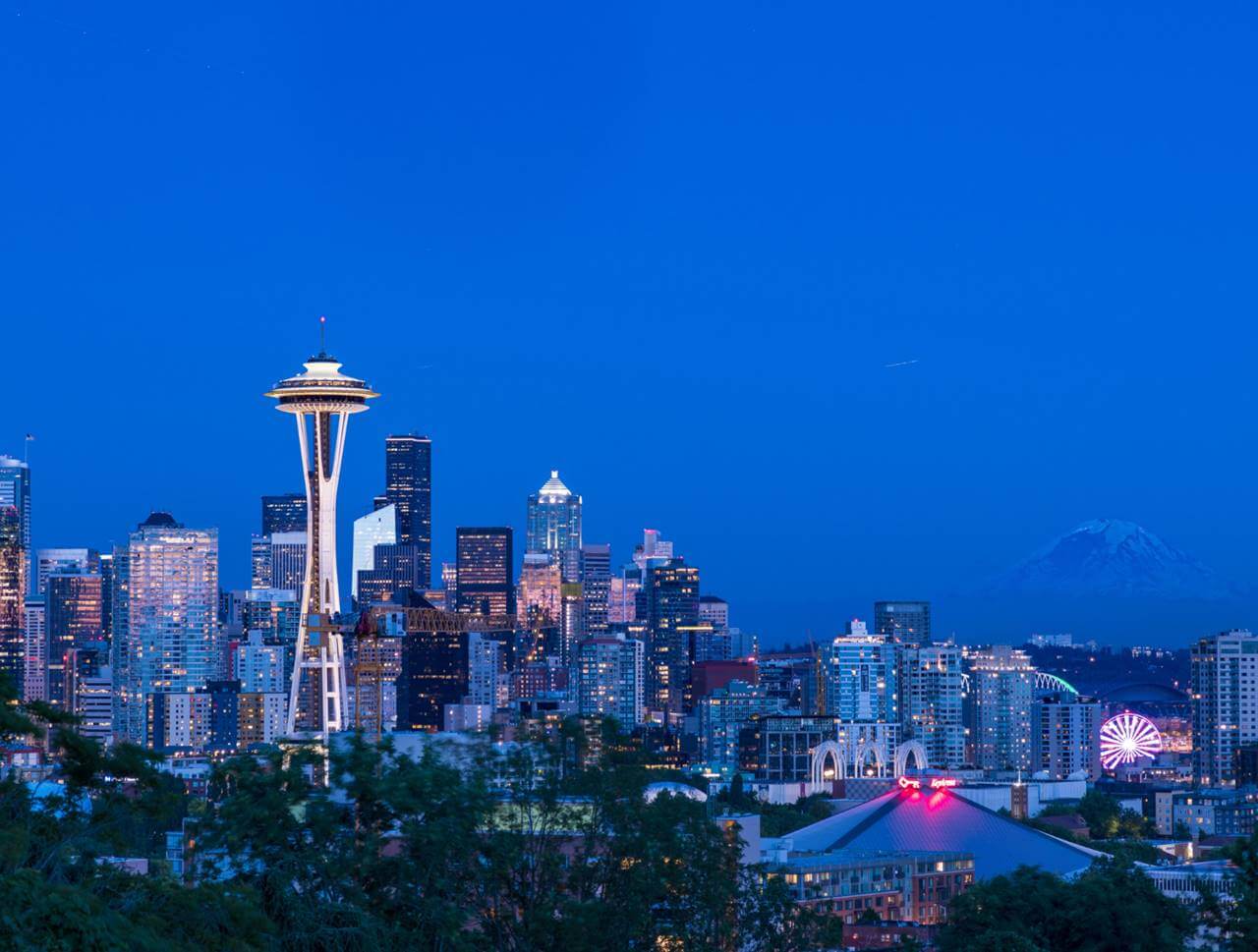 22. Seward Park
Seward Park is a 300-acre park located on the shores of Lake Washington. The park features old-growth forests, walking trails, beaches, and stunning views of the lake and Mount Rainier. Enjoy a leisurely hike through the forest, rent a kayak or canoe to explore the lake, or simply relax on one of the park's many picnic areas. Seward Park is a tranquil retreat for those looking to escape the city and connect with nature.
23. The Living Computers: Museum + Labs
The Living Computers: Museum + Labs offers a hands-on experience with cutting-edge technology, as well as a nostalgic journey through the history of computing. From vintage mainframes to modern virtual reality systems, the museum provides opportunities to interact with an array of devices and learn about their impact on society. This engaging and interactive museum is a must-visit for tech enthusiasts and curious minds alike.
24. Columbia Center Sky View Observatory
Located on the 73rd floor of the Columbia Center, the Sky View Observatory offers unparalleled views of Seattle and the surrounding region. At 902 feet above ground, it's the highest public observatory in the Pacific Northwest. Take in the 360-degree panorama that includes the city skyline, Elliott Bay, the Olympic Mountains, and Mount Rainier. The observatory also features a café and bar, where you can enjoy a drink or snack while marveling at the view.
25. Fremont Brewing Company
Fremont Brewing Company is a popular local brewery located in the heart of the vibrant Fremont neighborhood. With a focus on sustainability and community, the brewery produces a diverse selection of craft beers using locally sourced ingredients. Visit the Urban Beer Garden to sample their brews, relax in the laid-back atmosphere, and mingle with locals and fellow travelers alike.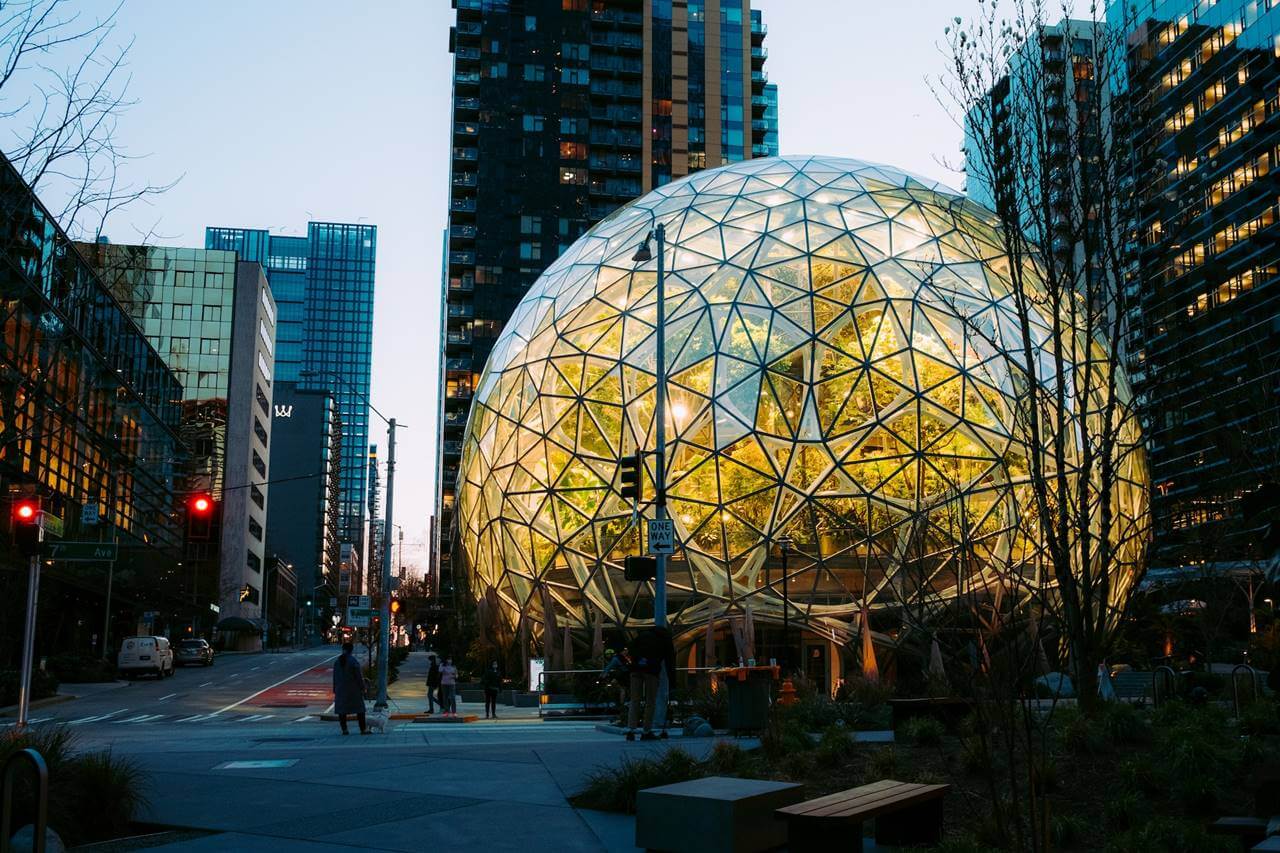 Space Needle & Chihuly Garden and Glass Ticket – BUY TICKETS HERE
https://tp.media/r?marker=418388.cchqpost&trs=244505&p=3965&u=https%3A%2F%2Fwww.getyourguide.com%2Fseattle-l198%2Fseattle-space-needle-and-chihuly-garden-and-glass-ticket-t413178%2F&campaign_id=108
Here are some more tours you can book in Seattle in advance:
Sample Itinerary for a Day in Seattle
Morning: Start your day with a brisk walk along the waterfront at Pier 54. Watch boats come and go as you take in sweeping views of Elliott Bay and Mount Rainier beyond. Afterward, enjoy breakfast at one of the city's many cafes before heading out to explore Seattle's vibrant neighborhoods.
Afternoon: Take an afternoon stroll around Pike Place Market,the city's iconic public market. Explore its many stalls selling fresh produce, handmade crafts and souvenirs. Then head up the hill to the Seattle Art Museum for a dose of culture.
Evening: After a day of sightseeing, why not enjoy dinner and drinks at one of Seattle's lively bars? For something truly unique, try The Pink Door – an Italian restaurant underground with nightly live entertainment.
Night: Soak up stunning views from the Space Needle or visit iconic Pioneer Square before heading back to your hotel for some much-needed rest.
Also Read:
Tourist Scams in Seattle
Overpriced souvenirs: Be cautious of souvenir shops in heavily trafficked tourist areas that may charge significantly higher prices than others. It's a good idea to compare prices at different stores before making a purchase.
Street performers demanding tips: While many street performers are legitimate, some may be aggressive in demanding tips for their performances. If you feel uncomfortable, it's best to walk away.
Unauthorized tours: Be wary of individuals offering unofficial tours, as they may not be knowledgeable about the city or its history. Stick to reputable tour companies for a more authentic experience.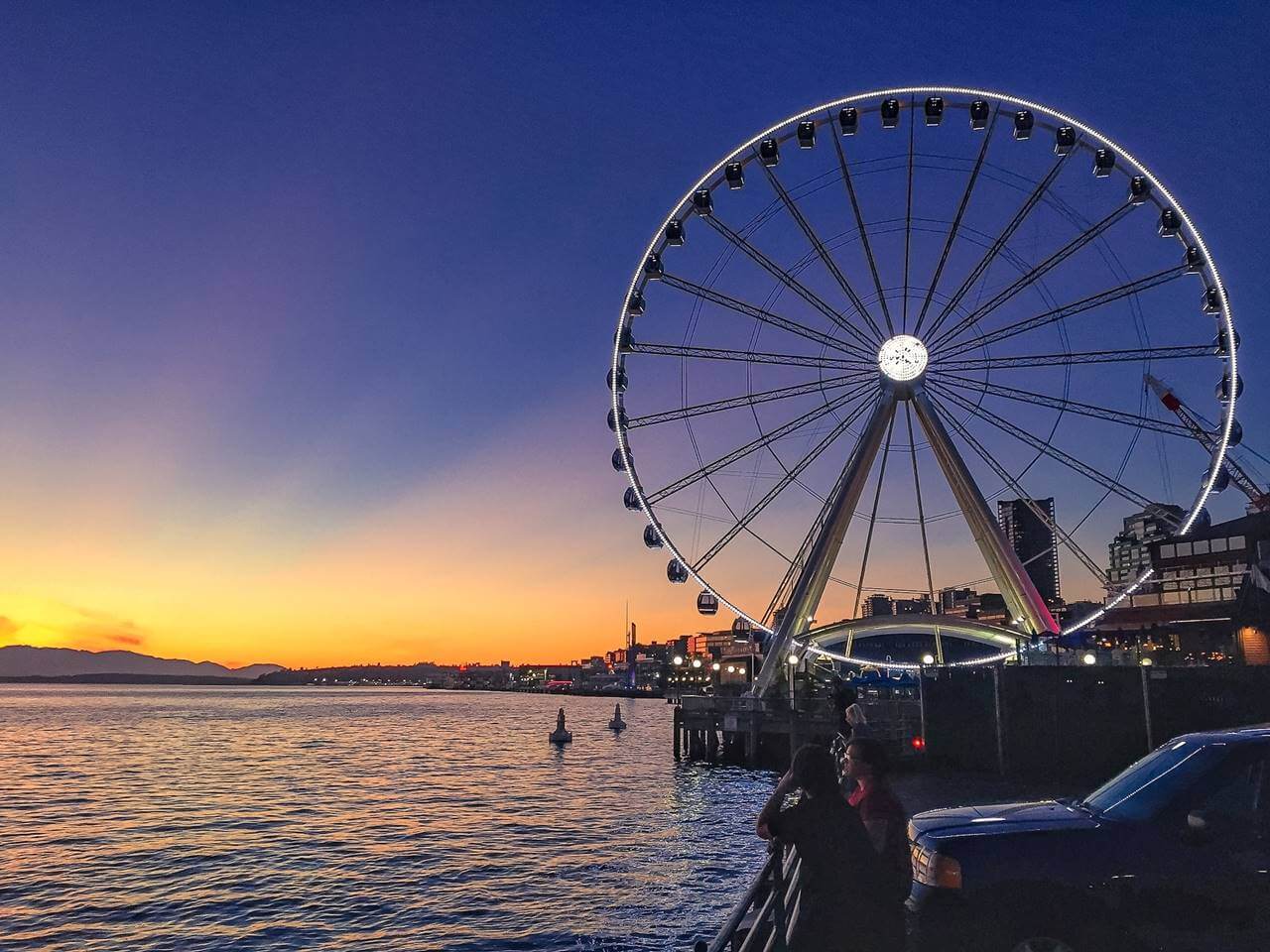 Important Reminders when exploring Seattle City
Stay hydrated and wear sunscreen, especially during the summer months.
Be mindful of your surroundings and keep an eye on your belongings at all times.
Respect local customs and traditions, particularly when visiting religious sites.
Plan your transportation in advance to avoid getting lost or wasting time. Utilize public transportation such as buses or the light rail, or consider renting a bike to get around the city.
Video: Flight Attendant Layover in Seattle, Washington
Jacquelyn Travels on YouTube vlogs about her  job as a flight attendant and the places she travels to in between her layovers. In this video, she takes viewers on a tour of Seattle, Washington during her layover, visiting some of the must see spots and attractions.
Video: Emirates Cabin Crew Layover in Seattle
Here's another video, this time by NadaMatilou, an Emirates cabin crew, where she talks about her experiences of Seattle during a layover.
Frequently Asked Questions
1. What is the best time of year to visit Seattle?
The best time to visit Seattle is generally during the late spring, summer, and early fall months when the weather is mild and rain is less frequent. However, if you're interested in attending one of the city's famous festivals, such as Bumbershoot or the Seattle International Film Festival, you'll want to plan your trip accordingly.
2. Is it safe to walk around Seattle at night?
As with any city, it's important to use common sense and take precautions when walking around at night. Stick to well-lit, populated areas and avoid wandering alone in unfamiliar neighborhoods. Most tourist areas, such as downtown and the waterfront, are generally safe, but it's always a good idea to be aware of your surroundings.
3. What are the must-see attractions in Seattle?
Some of the most popular tourist attractions in Seattle include the Space Needle, Pike Place Market, Chihuly Garden and Glass, the Museum of Pop Culture (MoPOP), and the Seattle Aquarium. Other notable destinations include Fremont Brewing Company, Seward Park, Wing Luke Museum of the Asian Pacific American Experience and Columbia Center Sky View Observatory.
4. Is there anything else I should know about travelling to Seattle?
When visiting Seattle it's important to be aware of any local events happening during your stay that may impact transportation or accommodation prices. It's also good practice to research your destination ahead of time so you don't miss out on any must-see attractions. Finally, be sure to plan out your transportation options in advance and check the weather forecast before packing for your trip.
5. What outdoor activities can I do in Seattle?
Seattle offers plenty of opportunities to explore the great outdoors, such as kayaking and canoeing on Lake Union, hiking through Discovery Park or Cougar Mountain Regional Wildland Park, taking a ferry ride across Puget Sound, or visiting one of the many nearby state parks. For those looking to escape the city and connect with nature, Seattle is an ideal destination.
6. Are there any safety tips for tourists visiting Seattle?
Safety should always be your top priority when travelling. In addition to following standard practices such as staying aware of your surroundings and avoiding unfamiliar areas can take advantage of all it has to offer. Finally, be sure to pack appropriate clothing as the weather can change quickly due to Seattle's proximity to the ocean. It's also a good idea to have an umbrella and/or raincoat on hand in case of sudden showers.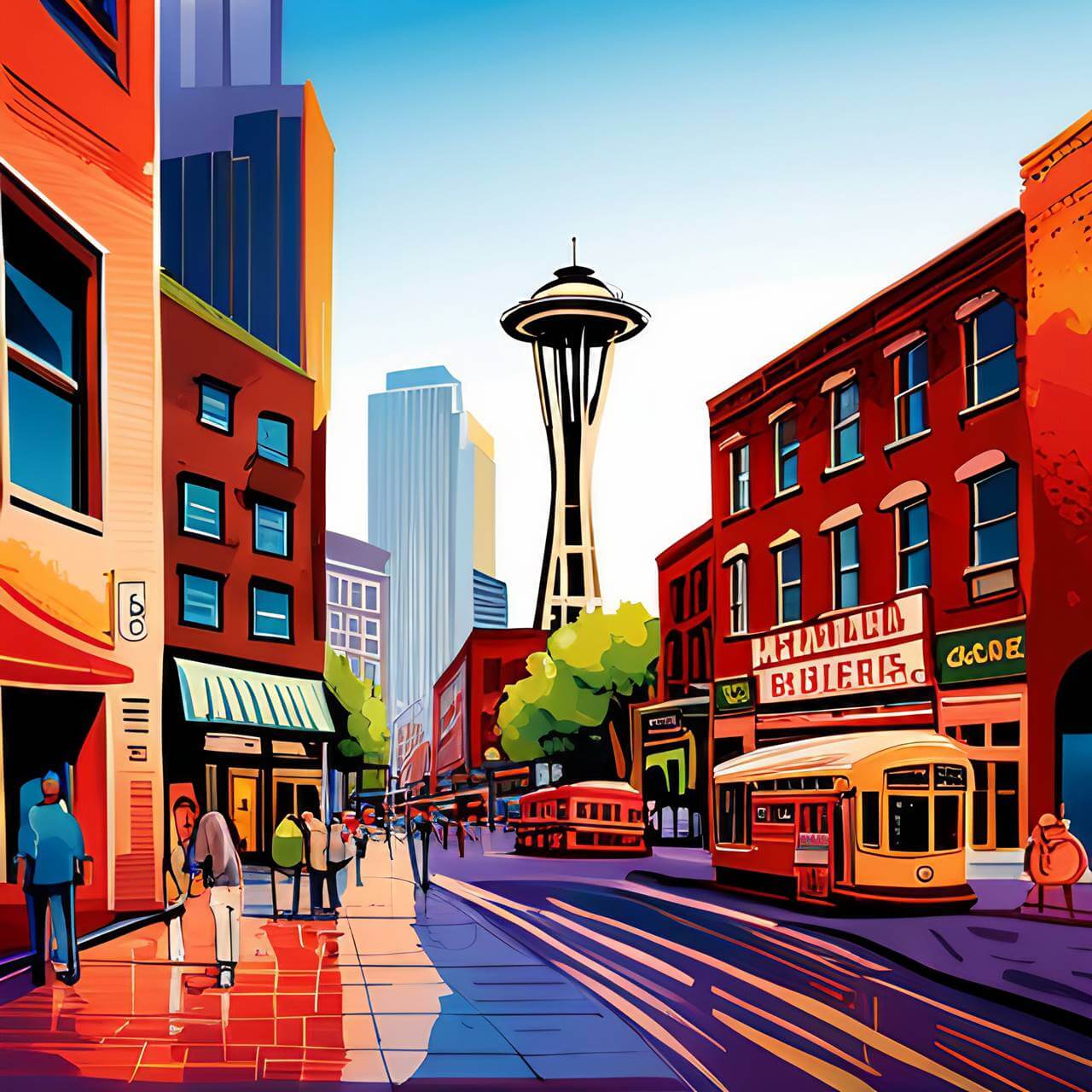 Summary
A layover in Seattle is an opportunity to experience the city's natural beauty, vibrant arts scene, and delicious cuisine. With only 24 hours to explore, this guide will help you make the most of your time by visiting must-see attractions and hidden gems.
From the iconic Space Needle to the eclectic Fremont neighborhood, there's something for everyone in the Emerald City. Just be sure to keep an eye out for tourist scams, stay safe while exploring, and enjoy all that Seattle has to offer.