If you plan to apply as a flight attendant for the Red Wings, there are certain requirements that you must meet. First, you must be at least 18 years of age and have a high school diploma or equivalent. Additionally, you must be able to pass a background check and have a valid passport. Furthermore, you must be able to lift 50 pounds and be proficient in English. If you meet all of these requirements, then you will be well on your way to becoming a Red Wings flight attendant.
Also Read: 15 Cabin Crew Career Progression Paths for Flight Attendants
Red Wings airline was established in 1999. It is a Russian airline that was originally known as Airlines 400 and it changed its name to Red Wings in 2007. The airline is one of the ten largest Russian airlines, specializing in scheduled and charter passenger transportation. The airline consists of more than 100 Russian and international destinations and has base airports in Domodedovo, Koltsovo (Yekaterinburg), Balandino (Chelyabinsk), Pulkovo (St. Petersburg), and Zhukovsky. Its fleet consists of 24 passenger aircraft: 14 Airbus 320/321, seven Russian regional SSJ100s, and three long-range Boeing 777s.
Aside from that, the airline's flight attendants are one of the key drivers for Red Wings to attain its success throughout the years. They are the ones responsible for ensuring the safety and security of the passengers. They also assist passengers with their luggage and provide them with the best customer service they can give. The airline acknowledges and values them because they are known to be the brand ambassadors of the company which is vital in promoting the airline.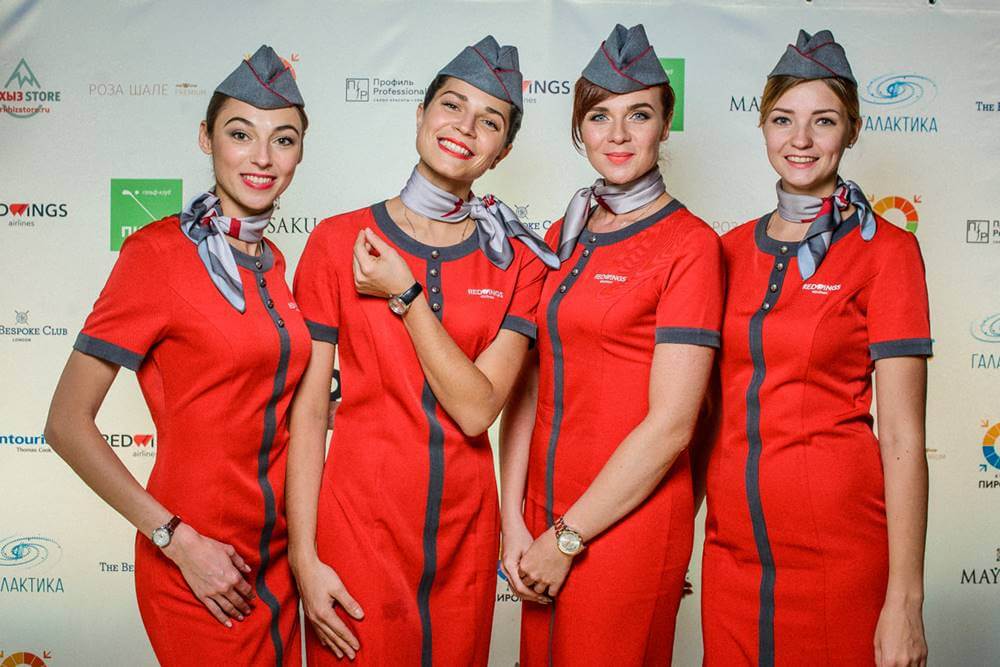 List of Requirements and Qualifications to Become a Red Wings Cabin Crew
Flight attendants have the primary responsibility to ensure passengers' safety and that everyone follows security regulations and that the flight deck is secure. They also try to make flights comfortable and stress-free for passengers. Some of its duties and responsibilities include checking that emergency equipment is working and there is an adequate supply of food and beverages on board. They also greet passengers as they board the aircraft, direct them to their seats, and provide assistance as needed.
Aside from that, they demonstrate the proper use of safety equipment to all passengers, either in person or through a video recording before the plane takes off, and help passengers in the event of an emergency. Hence, the airline is looking for individuals who can fit into the demanding role of a flight attendant.
Below are the criteria that candidates must meet to become eligible for the flight attendant position.
Candidates must be fluent in English and Russian. The ability to speak multiple languages is advantageous.
They must also have citizenship in the Russian Federation.
They must also provide a current Cabin Crew Certificate of the Russian Federation.
Candidates must also meet the minimum educational requirement required which is Secondary education/ Higher education.
They must also have a good level of health and fitness.
They must also have a positive attitude with the natural ability to provide excellent service in a team.
They must also have excellent communication and interpersonal skills.
Candidates with theoretical training or admission to fly on Airbus A320/321 and Boeing 777 will be a priority.
They must also be energetic, patient, and quick problem-solver.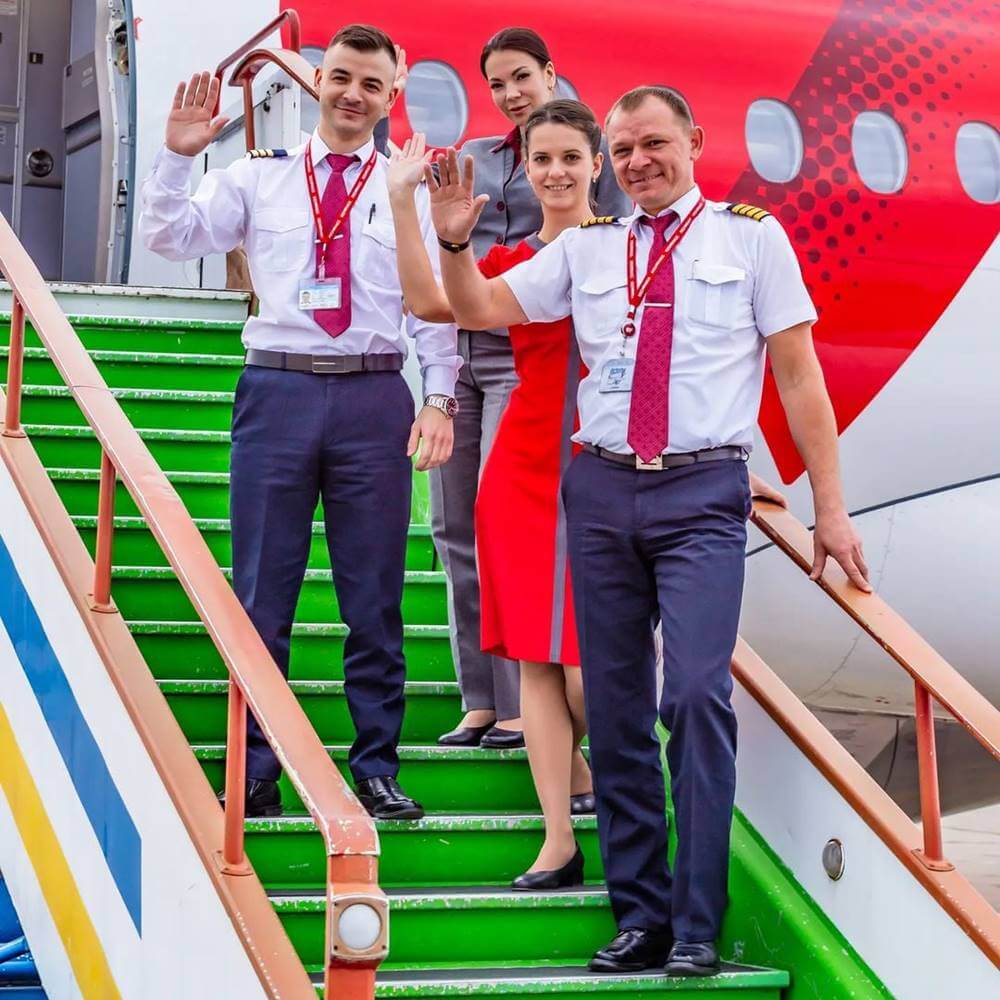 Application Process
Here is a step-by-step guide to help you throughout your application.
Step 1: Visit the company's official website here – https://flyredwings.com/en/.
Step 2: Scroll down and click "Careers".
Step 3: On the Careers Page, read the information displayed and follow the instruction for your application.
You can apply by sending your CV to the email address provided.
Step 4: Wait for a response from the hiring team.
Step 5: Prepare yourself for the next round of the selection process.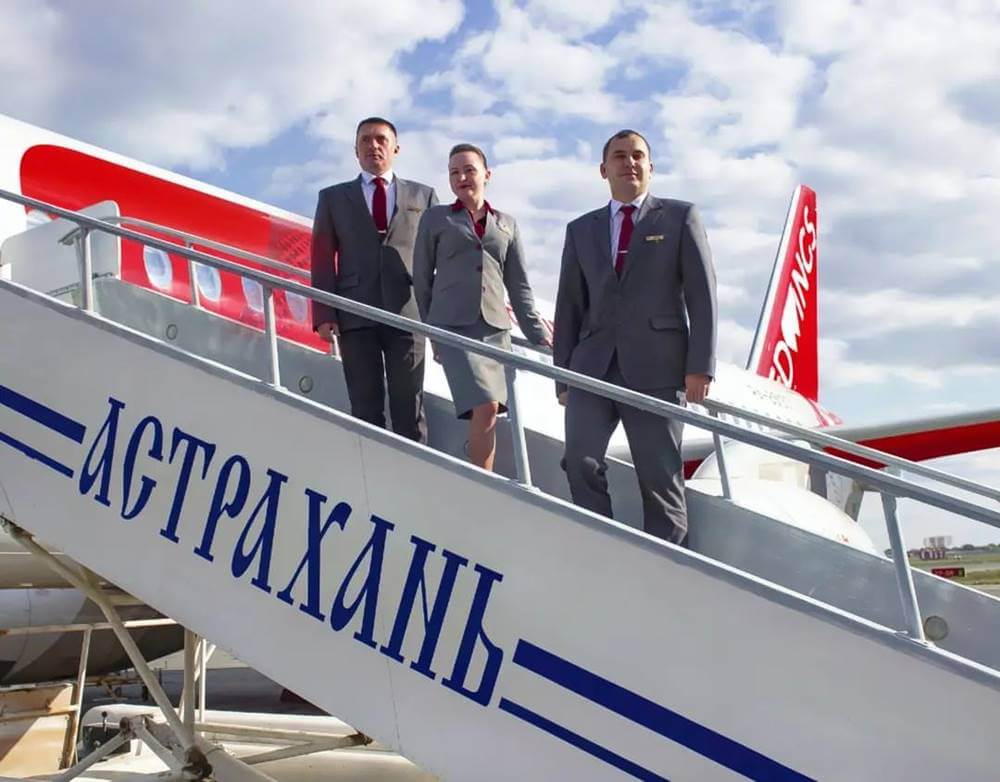 Salary & Benefits
Flight attendants at Red Wings Airlines receive a stable salary and more opportunities for professional and career growth. They are also entitled to a social package that includes travel perks and discounts.
Red Wings also ensures to provide comfort, safety, and security to its employees by giving them essential benefits and a good working environment. They also invest in them because they are one of the biggest factors in the company's success. Hence, working at Red Wings might be a good start for you if you could meet their specified requirements.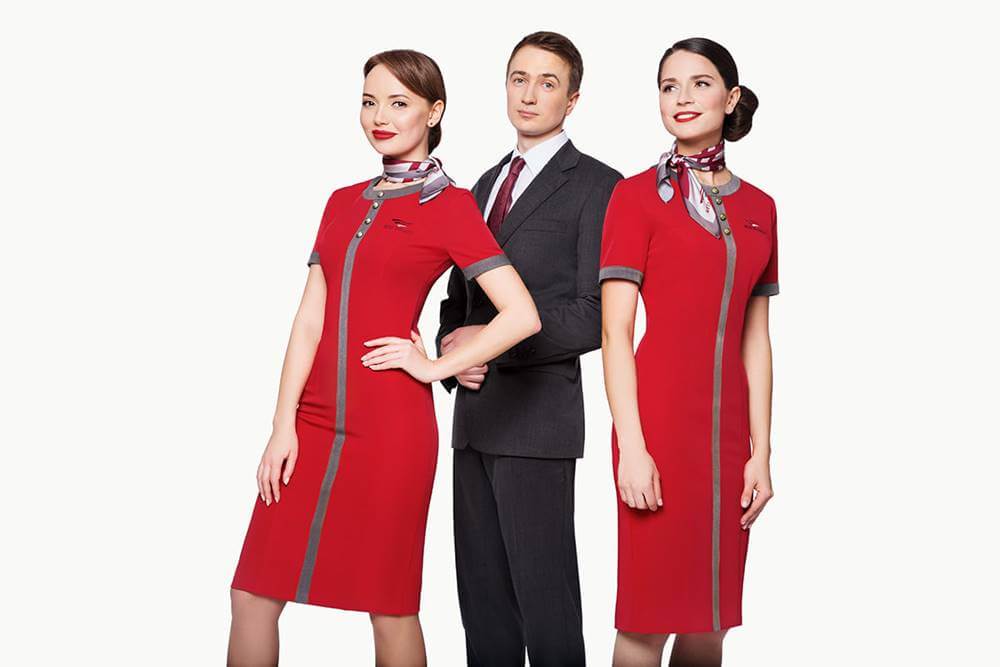 Video: Red Wings Airlines Flight Attendants On Duty
This video is very helpful to anyone who wants to join the cabin crew team of Red Wings Airlines. Here, you will get a chance to witness how a flight attendant prepares the food and snacks for passengers and crews which is one of the vital parts of their role while inside the aircraft.
Hence, if you want to take a look at what is inside their kitchen and how they do their work in ensuring the safety and comfort of passengers, it is recommended to watch this video.
Photos: Red Wings Airlines Cabin Crew Uniforms
Check out these pictures of the Red Wings crew so you can see what they look like in uniforms:
Frequently Asked Questions
The following are some of the common questions asked about Red Wings Air:
1. What language(s) must I speak at Red Wings Airlines for a flight attendant position?
You must be fluent in both English and Russian language.
2. What is the minimum educational requirement for a flight attendant position at Red Wings?
The minimum educational requirement is Secondary education or Higher education.
3. What essential qualities or characteristics must I possess for a flight attendant position?
To become a flight attendant, you must be energetic, patient and service-oriented.
4. What necessary skills must I possess to become eligible for a flight attendant position at Red Wings Airlines?
Red Wings Airlines is looking for individuals with excellent, communication, interpersonal, and customer service skills.
5. Are there other specific requirements or specifications I must provide?
You must have citizenship of the Russian Federation and provide a current Cabin Crew Certificate of the Russian Federation.
6. Where can I apply for a flight attendant position at Red Wings Airlines?
You can apply by sending your CV to the email address provided here – https://flyredwings.com/en/about/career/.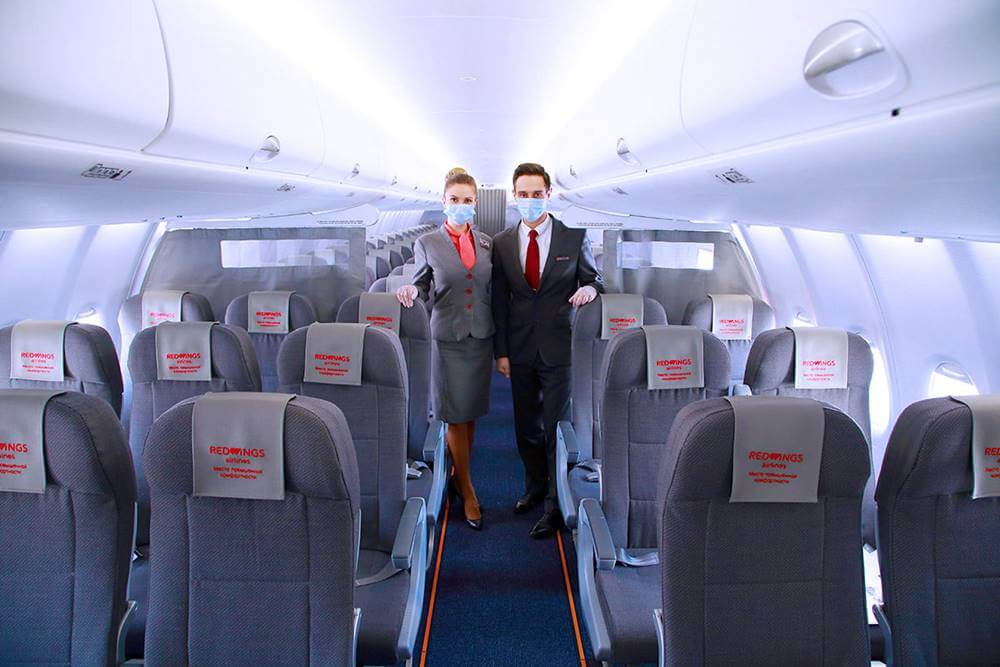 Summary
In conclusion, the job of a flight attendant is very demanding but can also be rewarding at times. There are lots of duties and responsibilities to take care of and fulfill. Some of which are to maintain the safety and security of the passengers and the flight deck is a flight attendant's top priority. They carefully direct passengers to assigned seating and check carry-on items to ensure luggage meets requirements and supports passengers and crew members during an emergency. Aside from that, they administer special assistance to disabled people, unaccompanied minors, and the elderly.
At Red Wings, the criteria for a flight attendant position are not difficult to meet. You just have to be fluent in English and Russian and meet the other specific certifications needed for the job. Hence, if you have what it takes for a flight attendant position, apply now by sending your CV to Red Wings. Good luck!