If you plan to apply as a flight attendant for Smartavia, there are certain requirements you will need to meet. You need to be able to speak, read, and write English and Russian fluently. Additionally, you must be willing to relocate to one of Smartavia's base cities: Moscow, St. Petersburg, or Vladivostok. Finally, you must pass a medical examination and a background check. If you can meet all of these requirements, then you may be well-suited for a career as a Smartavia flight attendant.
Also Read: Copenhagen Layover Guide: Best Things to Do in 24 Hours
Smartavia is a scheduled and charter carrier that is based in Russia. It is Russia's first airline to operate as a smart low-cost carrier. The airline has a fleet of 13 jetliners, of which 11 are Boeings 737-700/737-800 and 2 A320neo, which meet the strictest technical requirements and international safety standards. Smartavia also received the international IOSA (IATA Operational Safety Audit) certificate attesting to the quality and safety of its service and has since then been demonstrating them at scheduled audits in 2009.
It has been an IATA member since 2011 and recently, the airline transported 3,625,000 passengers and more than 3,000 tons of cargo and mail. Aside from that, it operates scheduled and charter air services under designation code 5N and has a dominant position in the market of passenger air service in the North-West of the Russian Federation. Its base airports are located in Sheremetyevo (Moscow), Pulkovo (Saint-Petersburg), and Airport Arkhangelsk (Arkhangelsk).
The company's success wouldn't be possible without the best teams of their human resources team, including the flight attendants. Flight attendants are considered the face of the airline and they play a crucial role to maintain its quality operations and services.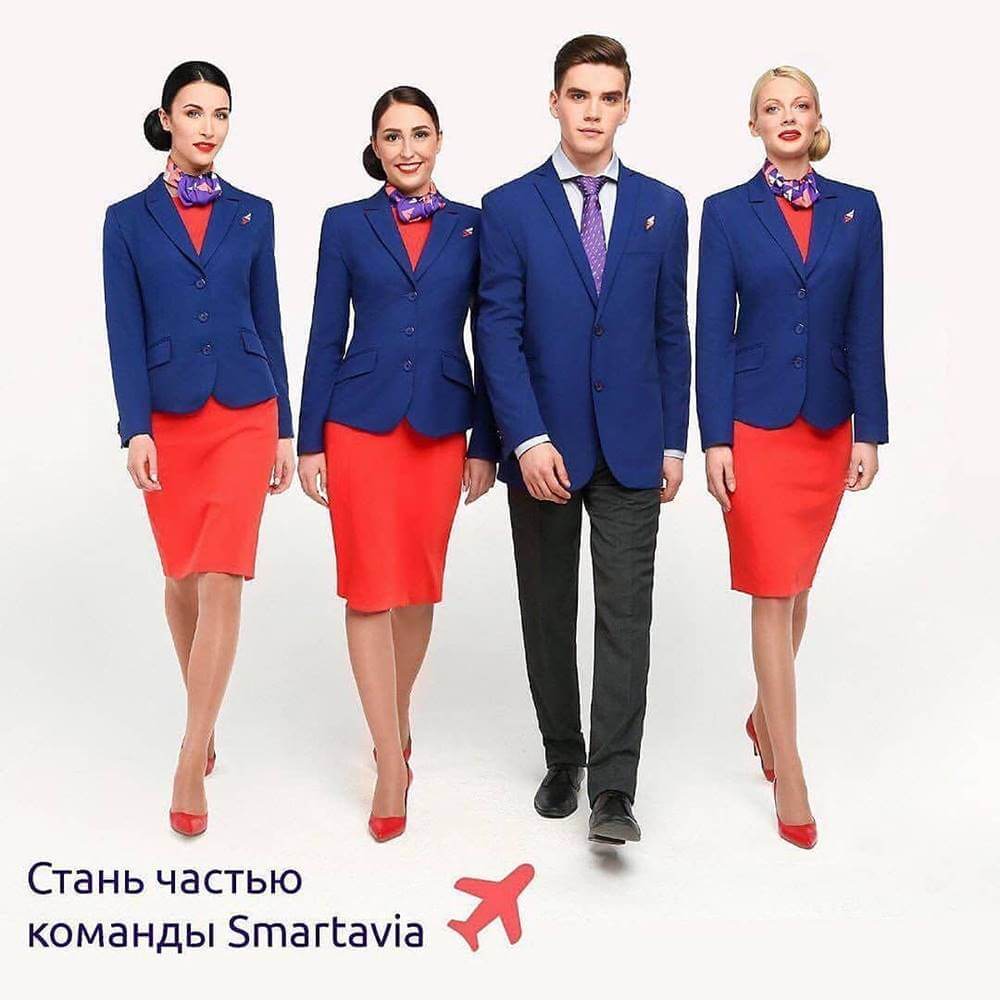 List of Requirements and Qualifications to Become a Smartavia Airline Cabin Crew
Flight attendants are responsible for ensuring passengers' safety and comfort from time to time. Some of their duties include ensuring that the emergency equipment is working and that there is an adequate supply of food and beverages, and assisting passengers in emergencies, and keeping them calm and safe. The flight attendant job involves both security and hospitality and offers an opportunity for individuals who want to provide safety and service to people while seeing the world. They also monitor all safety conditions and emergency equipment of our aircraft while on the ground and in flight and attend to individuals needing special assistance throughout aircraft operations.
Hence, the airline is looking for individuals who can keep up with the fast-paced and changing working environment of a flight attendant as well as can provide excellent service to passengers.
Below are the criteria that you must meet to be considered for the position.
Candidates must have Russian citizenship.
You must be proficient and fluent in both English and Russian language.
You must meet the minimum education requirement which is not lower than complete secondary education.
You can provide a flight attendant certificate.
You have a valid VLEK certificate.
Can provide a military registration document for persons liable for military service.
Admission to work on Airbus 319/320/321, B737 NG.
You can provide current documents confirming the passage of the ASP (land, water) for the aircraft type Airbus 319/320/321, В-737 NG, PDA for the aircraft type Airbus 319/320/321, B-737 NG, a certificate for dangerous goods. The document must also have an expiry date of at least 3 months on the date of employment.
You must also provide a certificate of no criminal record (required).
Aside from that, you have to provide a certificate of whether or not a person is subject to administrative punishment for the consumption of narcotic drugs or psychotropic substances without a doctor's prescription or new potentially dangerous psychoactive substances (mandatory) as required.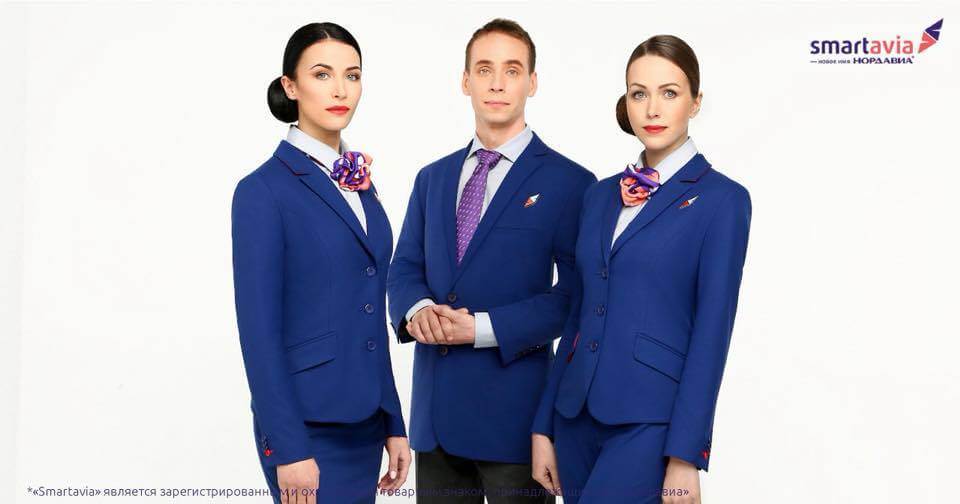 Application Process
Here is a step-by-step guide to help you with your application.
Step 1: Visit the company's Careers page found on its official website here – https://flysmartavia.com/about/vacancies.
Step 2: Stay on that page and check for the current job vacancies particularly, the flight attendant or cabin crew position.
Step 3: Then, apply for that available cabin crew position.
Step 4: Wait for a response from the recruitment or hiring team.
Step 5: Prepare yourself for the next round of the selection process after successful application.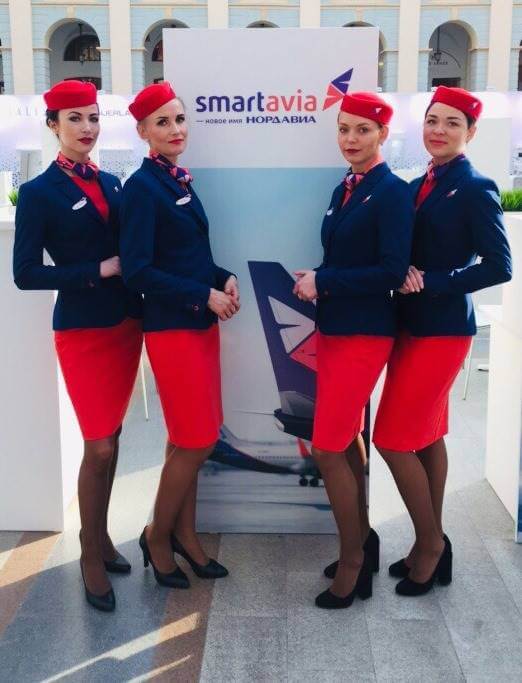 Salary & Benefits
Flight attendants receive competitive salaries and benefits packages. Their salary varies based on the individual's level of experience. They are also entitled to some travel perks, discounts, and allowances. Flight attendants at Smartavia have flexible schedules and were able to live the work-life balance they dreamt of.
They have access to go to different countries and destinations for free and enjoy themselves while working. The airline also invests in its teams and provides them with the necessary training for career development. Working at Smartavia also gives them access to opportunities for career growth and development.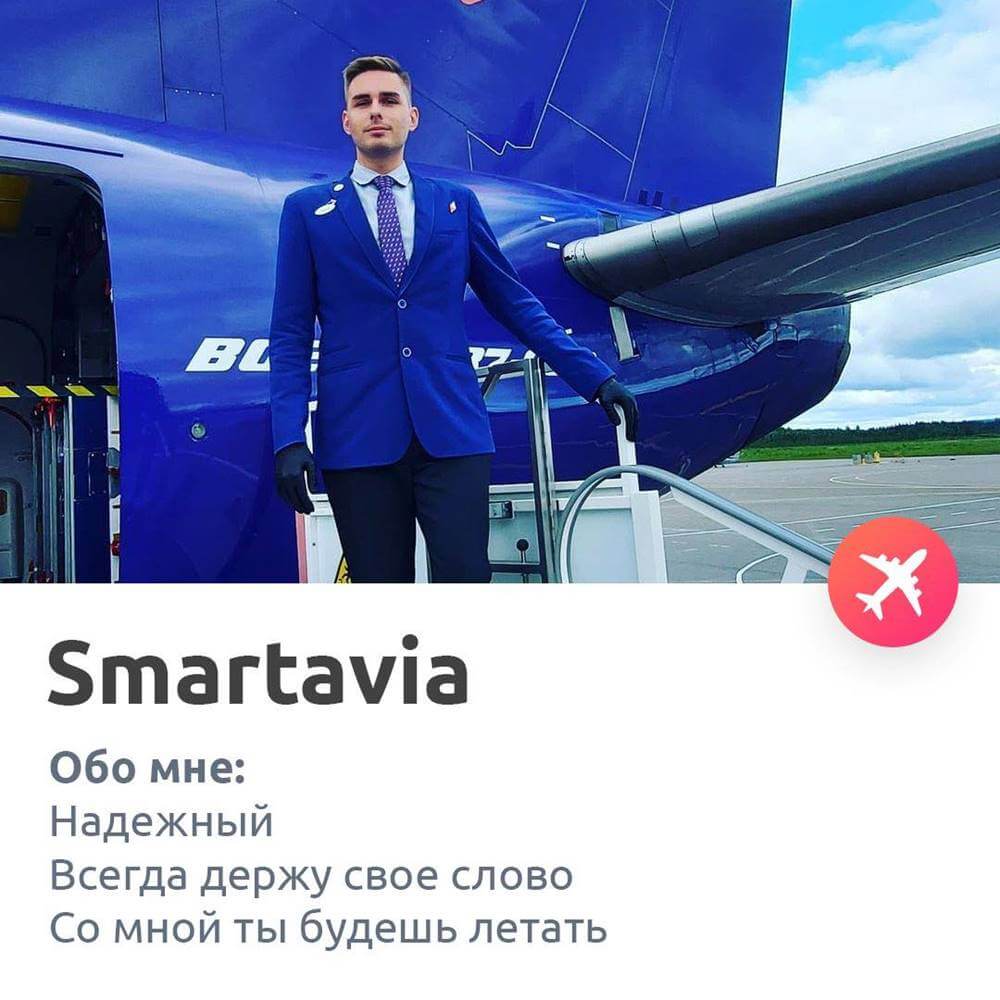 Video: An Interview with Smartavia Flight Attendant
This video is very helpful to any individual who aspires to become a flight attendant and join the Smratavia team.
Here, a flight attendant from Smartavia shares her journey with the airline and what it is like working with them. Hence, it is recommended for you to watch this video to gain an understanding of Smartavia from a flight attendant's perspective.
Photos: Smartavia Airlines Cabin Crew Uniforms
Check out these pictures of Smartavia Airlines crew so you can see what they look like in uniforms:
Frequently Asked Questions
The following are some of the common questions asked about Smartavia Air:
1. What language(s) do I need to speak if I want to apply for a flight attendant position at Smartavia?
You must be proficient and fluent in English and Russian.
2. Do they require previous customer service experience?
The airline does not require previous customer service experience but if you have one that is advantageous.
3. Are there any other specific requirements I need to provide?
You must have Russian citizenship and provide a flight attendant certificate, a valid VLEK certificate, and a military registration document for persons liable for military service. You can also check out the requirements mentioned above to see other documents you have to provide.
4. Where can I see their current job openings and vacancies?
You can check out the latest job openings on their Careers page found on their official website here – https://flysmartavia.com/about/vacancies.
5. What essential skills do I have to possess when applying for a flight attendant position?
You must have excellent communication, interpersonal, customer service, and problem-solving skills.
6. Can I still apply even if I have visible tattoos?
Visible tattoos are not allowed while wearing the cabin crew uniform.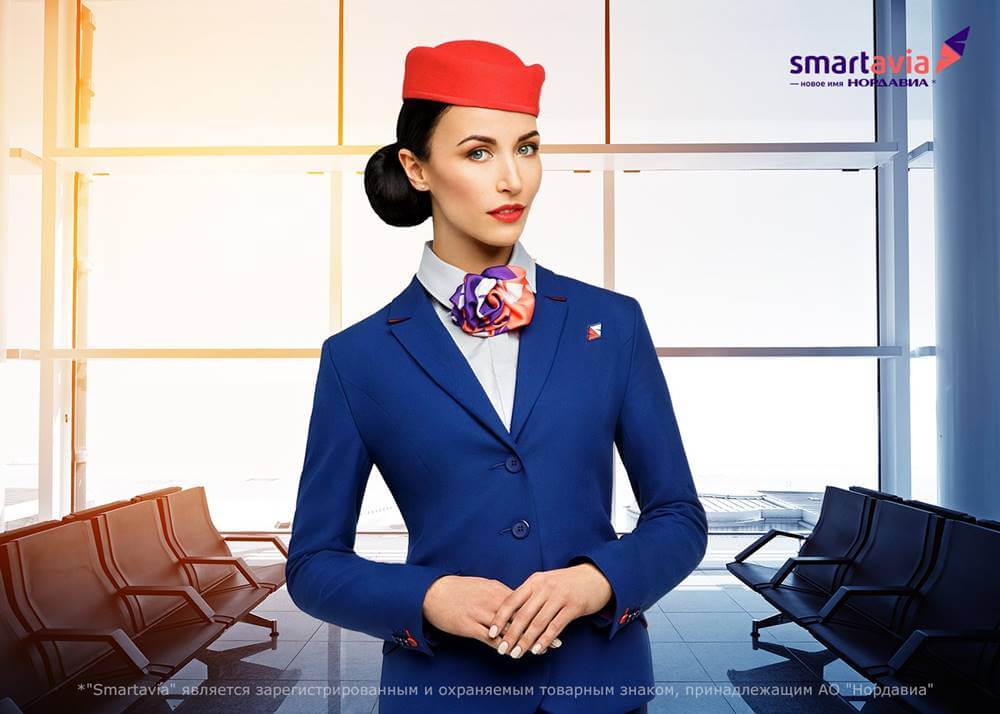 Summary
In conclusion, flight attendants have a very demanding job but it can be rewarding at times. Some of its duties and responsibilities include providing hospitality and customer service to passengers, explaining all safety equipment and verifying that passengers are following safety signs and procedures, monitoring carry-on baggage, and directing passengers to assigned seats. At times, flight attendants also respond to onboard medical situations and attend to individuals with special assistance throughout aircraft operations.
To become eligible for the flight attendant position, you have to meet first the minimum requirements required and set by the airline such as the education and language requirements, and provide the documents and certifications specified in this article. Aside from that, you must also possess some of the essential skills and qualities of the flight attendants to gain an advantage during the selection process. Hence, if you can meet and provide all the requirements, do not hesitate to apply whenever the application for a flight attendant position is held open.