If you plan to apply as a flight attendant for Azur Air, you must be physically fit and able to pass a physical examination. Your weight must be proportionate to your height and you must have a valid passport. If you meet all of these requirements, then you can begin the application process. Azur Air is looking for candidates who are customer-oriented, detail-oriented, and able to work well under pressure. If you think you have what it takes to be a cabin crew for this airline, then consider applying today.
Also Read: Copenhagen Layover Guide: Best Things to Do in 24 Hours
According to World Travel Awards, AZUR air is the leading charter airline in Europe in 2020 and 2021, and the leading charter airline in the world in 2020. In the interests of several major Russian tour operators, Azur Air was built. Their goal is to provide quality transportation to international and domestic destinations. In December 2014, the first flight under the Azur Air airlines took place.
This airline wants Flight Attendants who are outstanding enough to be a member of their fleet. If you want to become one, you need to know the primary responsibility of this airline is to ensure the safety and comfort of passengers during domestic and international flights. Azur Air Flight Attendants are employed on national, international, commercial, chartered, and military aircraft.  Some of the things you should keep in mind for this career are being responsible for a variety of tasks on an aircraft, which starts with greeting passengers, guiding them to their seats, checking them in, coordinating security, and more. So if you want to become a member of this top-rated Russian airline, go down and see how.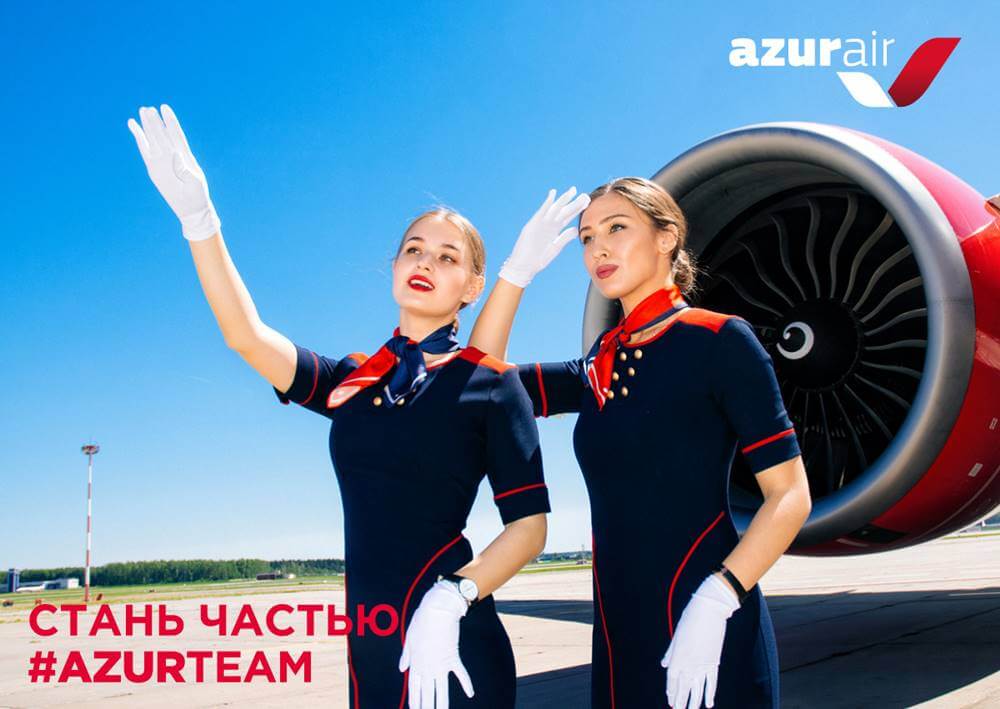 List of Requirements and Qualifications to Become an AZUR Flight Attendant
You must have a proportionate height and weight.
Must possess a valid passport from the relevant country.
A pleasing and well-groomed overall appearance
Vision that can be corrected with contacts or glasses
Overall health is excellent.
Background checks are required by the Federal Aviation Administration for all flight attendants. Parking or speeding tickets are acceptable, but DUI or arrest records may have a negative impact on your job prospects.
Responsibilities
Welcoming and directing Azur Air passengers to their seats.
Perform pre- and post-flight inspections.
Inform passengers about Azur Air's flight regulations.
Help passengers in and out of the plane.
Attend to the passenger's comfort and safety during the flight.
Demonstrate Azur's safety equipment, aircraft cleanliness, seat pockets are up to date, and all meals and stock on board are all checked.
Inform passengers about the aircraft's safety procedures and ensure that all hand luggage is safely stored.
Check passengers' seat belts if worn correctly.
Make announcements and answer passengers' questions on behalf of the Azur Air Flight Attendant during the flight.
Serve meals and refreshments.
Take care of emergency management.
Prepare reports after the flight.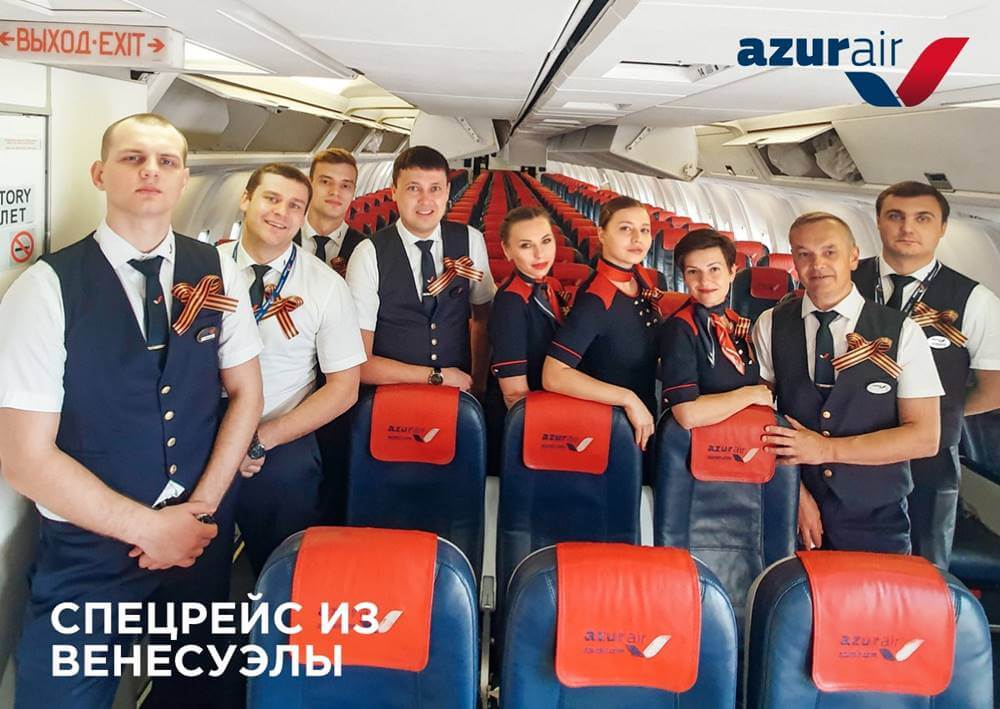 Application Process
Step 1: If you are interested in Azur Air's Careers visit their website. You can go here: www.azurair.ru
Step 2: At the bottom part of the dashboard click on jobs. From there, you will see job postings or vacancies for the position you want to apply for.
Step 3: Choose the Azur Air Flight Attendant Job Profile.
Step 4: Complete the Azur Air Flight Attendant Application Form and provide all the necessary documentation.
Step 5: Check and see if there's any error with your application, then click the submit button.
Step 6: Print the Azur Air Flight Attendant Application form for future reference.
Step 7: Wait for them to contact you. Receiving a message from Azure Air's recruitment team means you are chosen during the application screening.
Step 8: Be present on the interview date given. If you passed all of the interviews and tests, you will be asked to complete training.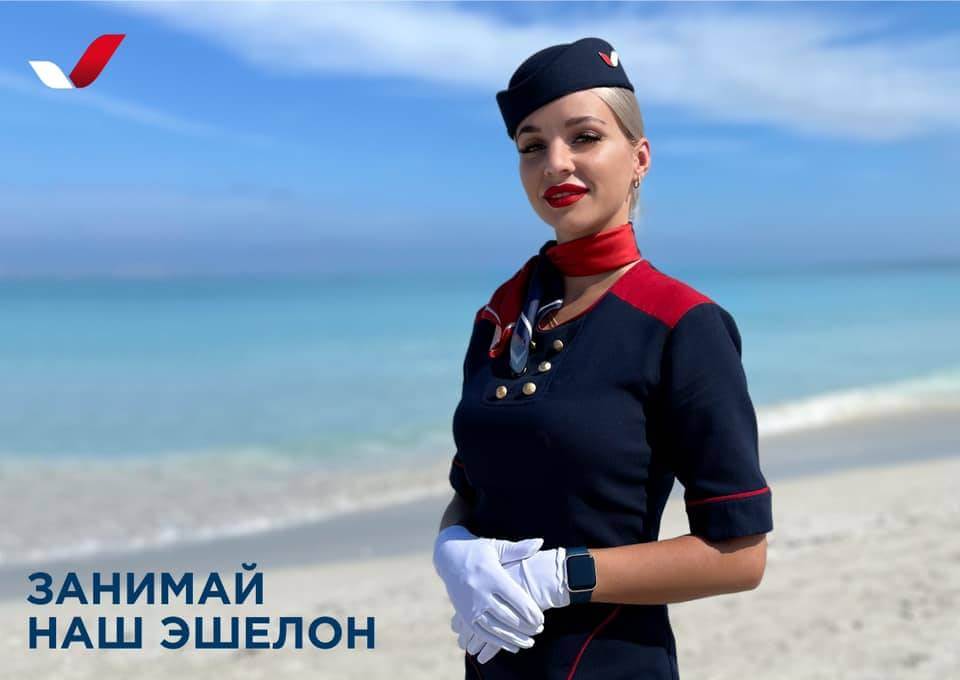 Salary and Benefits
Azur Air does not provide the exact salary rate for aspiring flight attendants. But the estimated total pay for a Flight Attendant in Russia is RUB 105,640 – RUB 197,086 per year.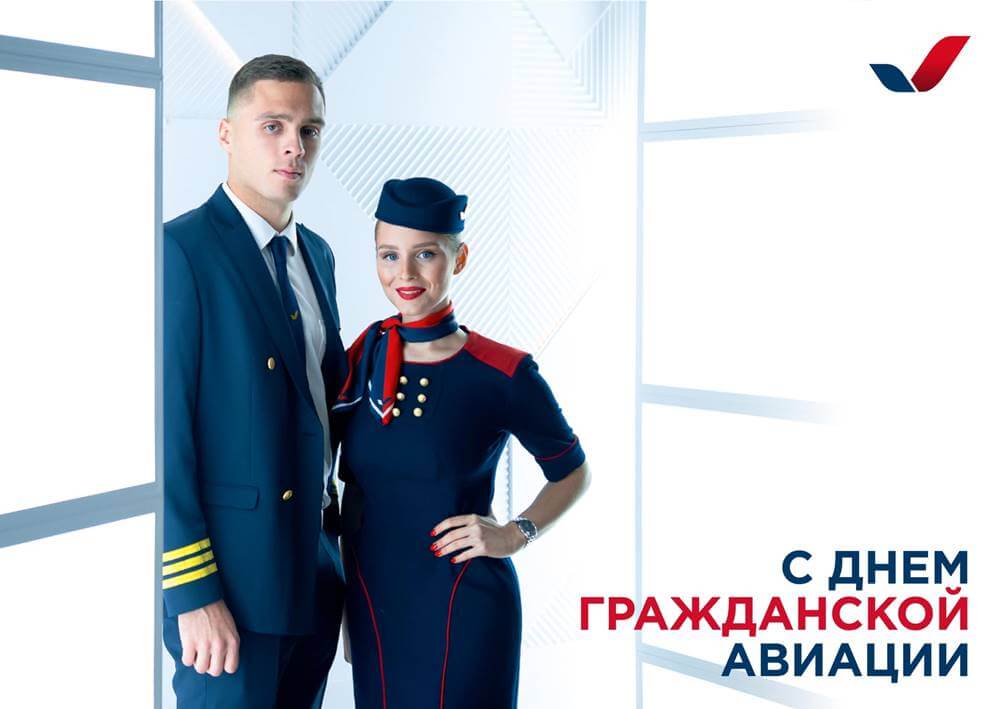 Video: AZUR air is on the rise
This video shows that AZUR air is still actively developing! The said airline is targeting to introduce new and exciting flight routes in the near future. Azure Air also ensure that their onboard service meets our customers' needs and desires. All their crews, pilots, and flight attendants strive to meet civil aviation's high standards.
Training Tips
1. Be adaptable and dependable during training.
You've chosen an exciting career path that is subject to constant change due to weather, operational requirements, and routine. And this will start on the first day of your training. Due to the airline's operational needs for aircraft, you may not begin IOE on the scheduled day. Saturday classes are possible. Everything is a part of the job.
2. Show a positive attitude and customer service skills with instructors and classmates.
Maintain a positive attitude. Before, during, and after class
Understand that your instructors are meticulous because they want you to succeed. If they are strict, it is because they care about your success. Continue to smile!
3. Know What You're Talking About!
Learn as much as you can about the airline, its destinations, and most importantly, how to communicate like a professional flight attendant. Prepare by memorizing the materials. To help you prepare, your recruiter will provide you with a study guide. When you walk into class on the first day, you are expected to know the airport codes, 24-hour clock, PA announcements, and abbreviations.
Photos: Azur Air Cabin Crew Uniforms
Check out these pictures of Azur Air crew so you can see what they look like in uniforms:
Frequently Asked Questions
Here are some common questions about the requirements for Azur airlines flight attendants.
1. What country is Azur Air located in?
Azur Air of former Katekavia is a Russian airline.
2. I have a health condition, but strong enough to work as a flight attendant. Will this affect my application?
One of the basic requirements of airlines around the world is having a healthy state of mind and body. If you have a health condition and it doesn't necessarily affect your body to work on plane, they might consider you.
3. Is it possible to re-schedule an interview?
If you have enough valid reasons, you can ask the recruitment staff to re-schedule your interview. If it doesn't seem a good reason, it's a red flag for you.
4. Can I send the application twice?
No. One application is enough, sending two applications is not a good idea.
5. Do they conduct background checks?
Yes, almost every airline conduct background checks. No need to worry if you have a clean record, a minor issue is also acceptable.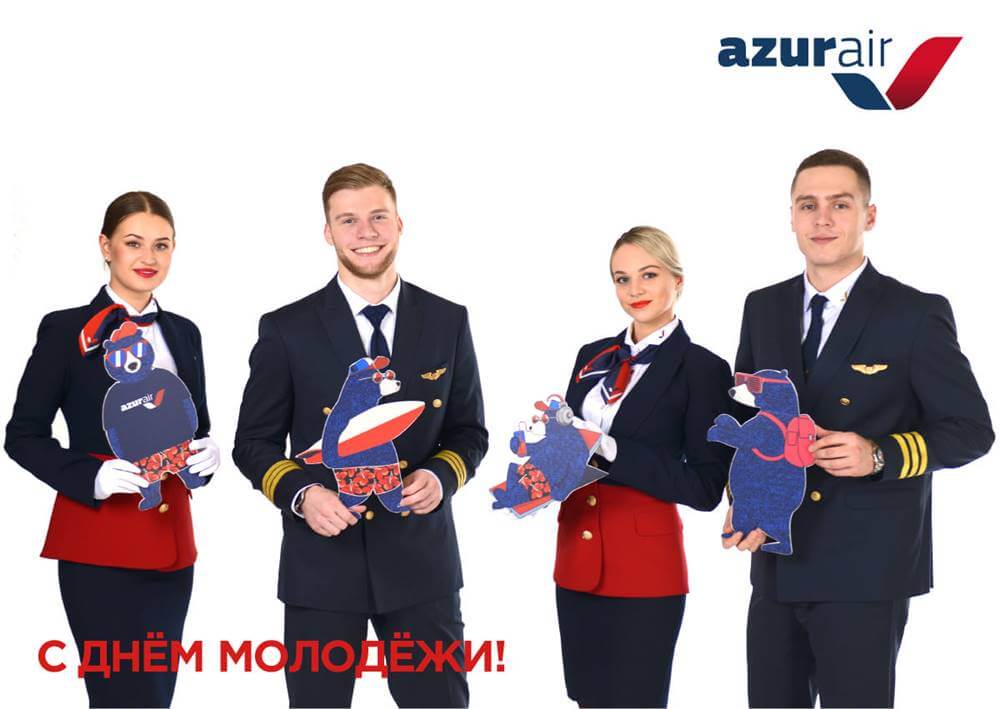 Summary
Working as a flight attendant provides numerous opportunities, and the biggest is to travel the world for free. You will experience free hotel stays and meals. Create long-lasting relationships while learning valuable customer service skills and life-saving techniques. If you want to be part of Azure Air, make sure to check their careers page for vacancies.