If you wish to apply as a flight attendant for Freight Runners Express, there are a few requirements that you must meet. First, you must be at least 21 years of age. Second, you must be a US citizen or you must be qualified to work in the USA. Third, you must be able to pass a background check and drug test. Finally, you must be able to lift 75 pounds. If you meet all of these requirements, then you may submit an application online or in person at their offices.
Also Read: New York Layover Guide: Best Things to Do in 24 Hours
Freight Runners Express flight attendants are responsible in ensuring the safety and security of both national and international passengers coming from Milwaukee, United States. This airline not only caters to commercial flights but also provides airlift services to chartered and military aircraft. With current job openings for flight attendants and other cabin crew, you will have the chance to be part of this growing airline family.
But before you decide to apply for Freight Runners Express or Air Charter Express in Milwaukee, it's important to understand what they are exactly looking for. As a primary role, you will need to prove your skills and knowledge in coordinating safety and security guidelines while ensuring that passengers have a comfortable air travel experience throughout the flight. Check out this guide for the requirements you need for the flight attendant role.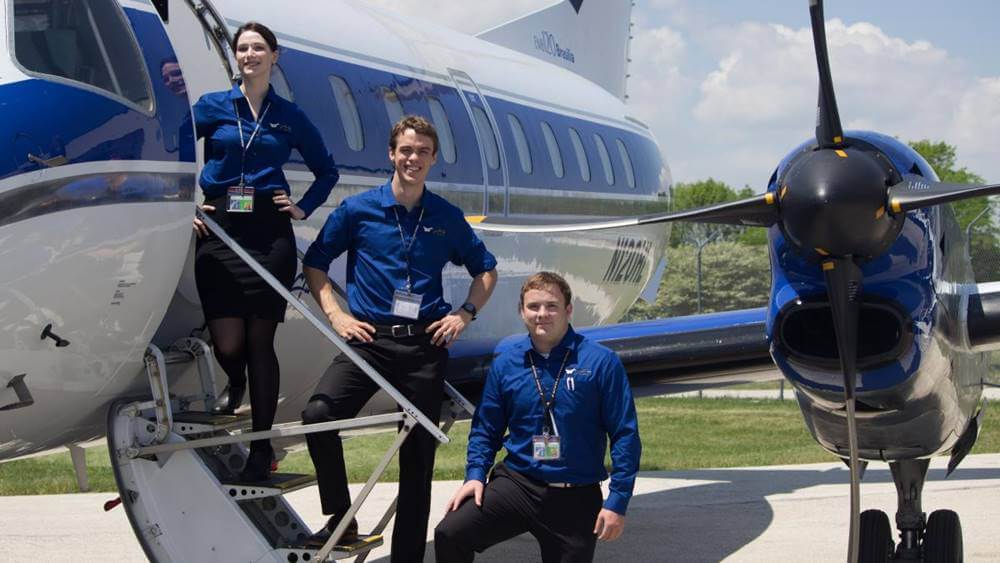 List of Requirements and Qualifications to Become a Freight Runners Express / Air Charter Express (FRE/ACE) Flight Attendant Requirements
At least 21 years old.
US citizen with valid US passport and qualified to work in the United States.
Can work flexible hours and extended periods including nights, weekends, and holidays.
Previous experience as 91, 121, or 135 flight attendant is a plus.
Can lift up to 75 pounds of weight.
Understands how to handle passengers by following rules and procedures to ensure topnotch comfort and safety of every customer.
Can stand or sit inside the aircraft for longer periods, usually 4 hours or more.
Has an excellent grooming habit and can manage to look pleasing all the time.
Can memorize lots of information within a short amount of time.
Can read, understand, and speak English fluently.
Should complete an FBI fingerprint check, 10-year background check, pre-employment medical exam, and drug and alcohol tests.
No DUI case for the past 10 years.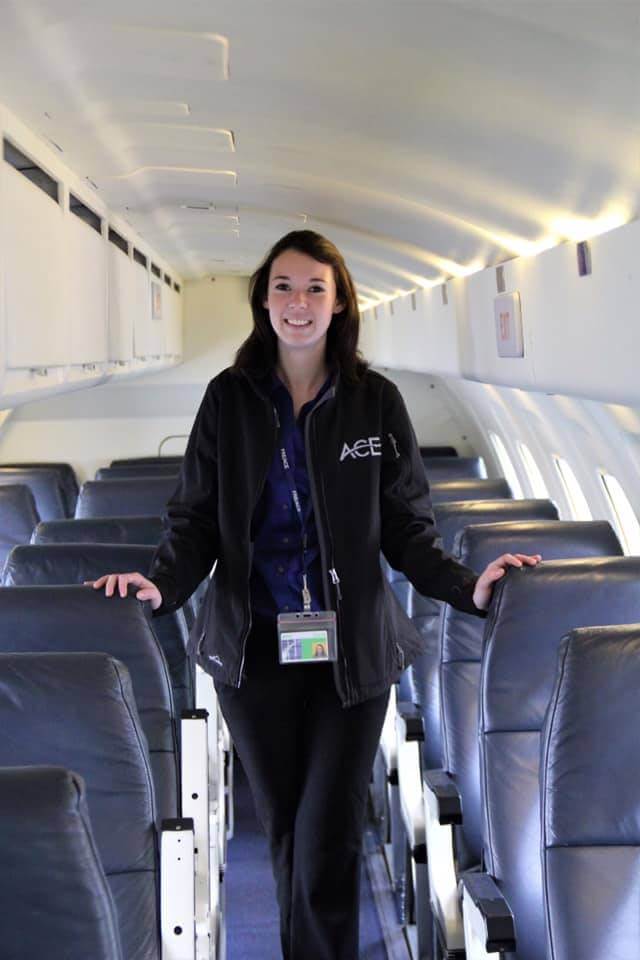 Application Process
You can apply as a flight attendant for Freight Runners Express via online application, just follow these quick and easy steps:
Step 1: Visit the official website of Freight Runners Express and click on the Careers section here – https://www.freightrunners.com/careers-0
Step 2: Go to the Freight Runners Express Flight Attendant Jobs Profile and fill out the form.
Step 3: Make sure all the details are correct before tapping the Submit button.
Step 4: Wait for a few seconds and print out a copy for future use.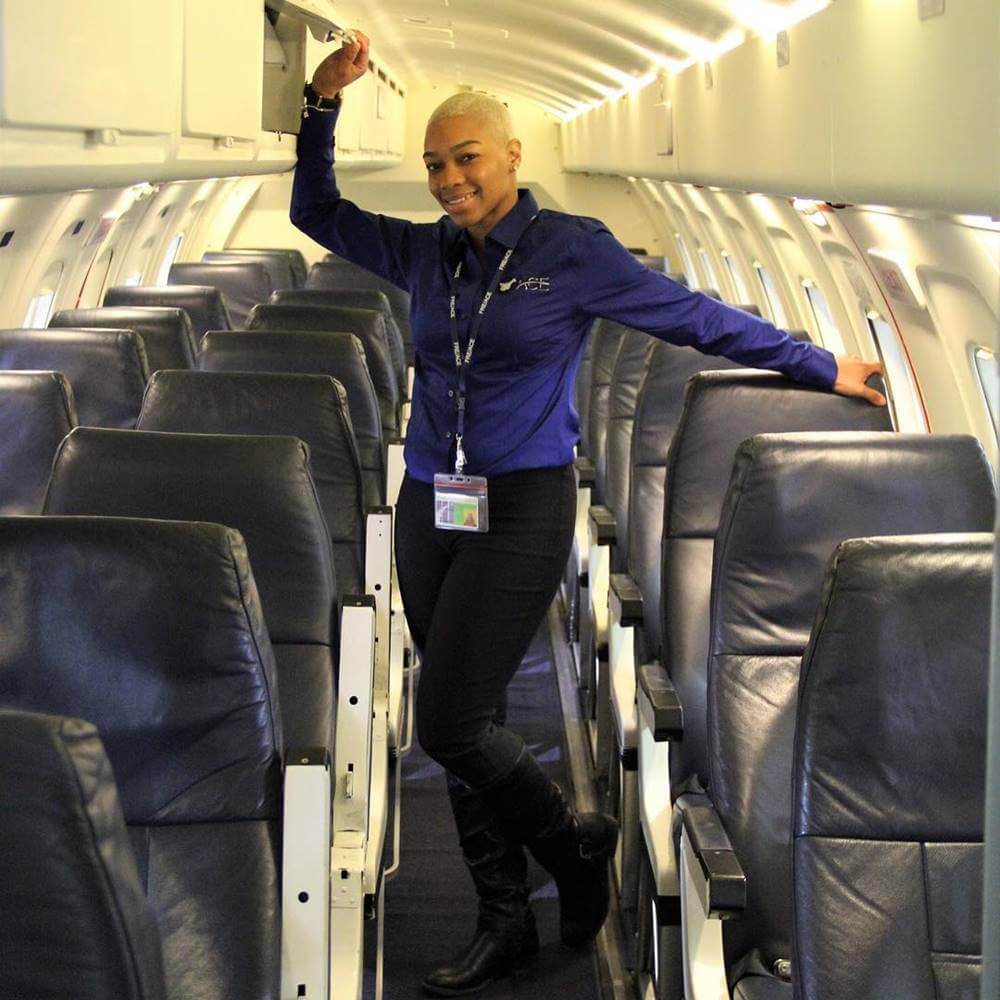 Salary & Benefits
The base pay for Freight Runners Express flight attendants is $33,945 with $10 per duty hour depending on your qualification. You can apply for the entry level position or the part 135 flight attendant for full-time role. Either way, you are guaranteed to earn around $93 per day or 14 flight day's salary based on a biweekly or fortnightly pay period. You can also earn $4 per hour per diem while enjoying a competitive bid schedule.
Aside from the competitive pay, Freight Runners Express flight attendants also enjoy other benefits including paid training, paid vacations, private medical, dental, vision, life, and disability insurance, 401 (k) Retirement Savings Plan, and employee referral bonus program. You will get the best medical plans that offer up to $1,000 per year to ensure your healthy and safety throughout your employment.
Video: How to Become a Flight Attendant
In this video, you will get a lot of information on how to become a successful flight attendant with the airline your want to apply for. Some of the key moments you'll encounter in this video include where you can find job postings for flight attendants, the requirements and recommendations for the interview, face to face and on-location interview tips, employment offer, educational background, relocation, reach test, and how much you can earn.
If you're currently looking for the best tips on how to get hired as a Freight Runners Express flight attendant, watch this video. There are so many things to learn from this and you are guaranteed to ace your interviews and pass the training in the future. By applying all these tips to your application, you have higher chances of landing your dream job as a flight attendant at Freight Runners Express or Air Charter Express.
Photos: Freight Runners Express /ACE Airlines Cabin Crew Uniforms
Check out these pictures of FRE/ACE crew so you can see what they look like in uniforms:
Frequently Asked Questions
The following are some of the common questions asked about Freight Runners ExpressAir:
1. Can I apply as flight attendant with tattoos and piercings?
No visible tattoos and facial piercings are allowed according to the uniform rules or dressing guidelines for Freight Runners Express flight attendants.
2. Should I have a valid US passport before applying?
Yes, you must have a valid US passport and other necessary visas to work and travel across the United States. Flight attendant aspirants must be a US citizen and have the right to live in the US without any restrictions.
3. Do I need customer service experience to apply at Freight Runners Express?
You must be customer service oriented, have an understanding of the safety procedures inside the aircraft, and know how to keep passengers comfortable throughout the flight.
4. Is there a weight limit that I should be able to carry?
You should be able to lift objects with up to 75 pounds weight, especially the aircraft door. Sometimes, flight attendants also need to assist passengers with their luggage and hand-carry bags.
5. Do I need to memorize information as a flight attendant?
Yes, you are required to memorize all the important information by heart so you can relay them to passengers and other crew during emergencies and other similar situations.
6. What are the tests that I need to pass when applying as a flight attendant?
You must complete the FBI fingerprint check, 10-year background check, drug and alcohol testing, and re-employment medical exam.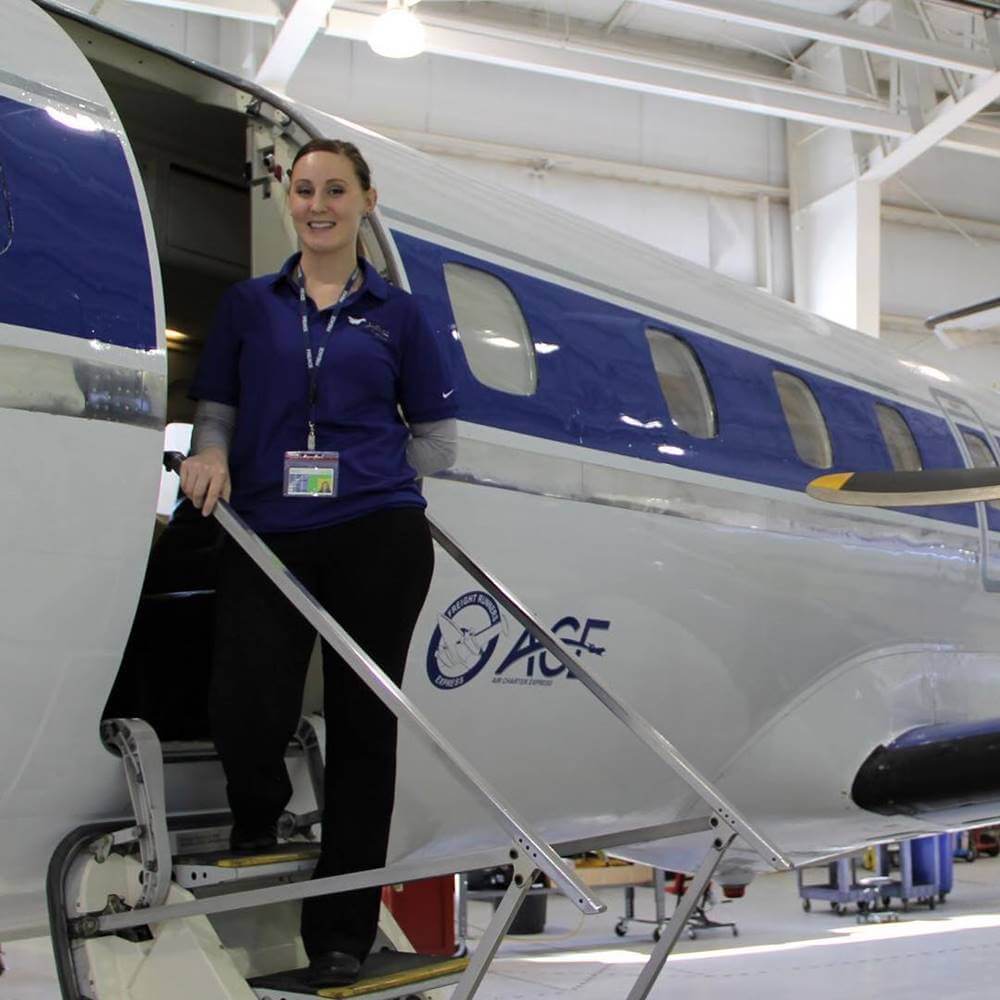 Summary
Safety is the top priority of flight attendants so you need to prove your skills and knowledge in keeping passengers safe and comfortable during flights. Also, you need to be customer service oriented in order to ensure top-notch experience for both national and international passengers. Freight Runners Express flight attendants are hospitable, empathetic, caring, and welcoming, if you q and you meet all the requirements mentioned above, you have a great chance of getting hired.