If you plan to apply as a flight attendant for Nordwind Airlines, there are a few requirements that you need to meet. First, you must be at least 18 years of age and have a high school diploma or equivalent. Second, you must be able to speak English fluently and have a basic understanding of Russian. third, you must be willing to relocate to one of our base cities: Moscow, Saint Petersburg, or Vladivostok. fourth, you must be willing to travel extensively and work on a flexible schedule. If you meet all of these requirements and think that you would make a great addition to our team, we encourage you to apply today! We look forward to hearing from you.
Also Read: 15 Cabin Crew Career Progression Paths for Flight Attendants
Nordwind Airlines is a charter airline that is based at Moscow Sheremetyevo Airport, Russia. It was established in 2008 and started to perform flights with 3 aircraft to 6 destinations. Since its inception, the airline offers safe flights, quality service, and genuine hospitality. It operates charter services to various European destinations and also serves holiday destinations in Turkey, Egypt, Tunisia, India, and the UAE. The airline also provides wet lease contracts to other carriers. Its worldwide network includes more than 200 destinations and they operate 500 flights weekly and transport 100 thousand passengers to 59 cities in 12 countries.
Aside from that, the airline demonstrates a growth rate that far exceeds the average for Russian civil aviation because of its innovative service and continuous investments. Flight attendants are also key players in achieving a company's success. They are one of the valuable human resource teams that the company invests in to provide better services throughout the years.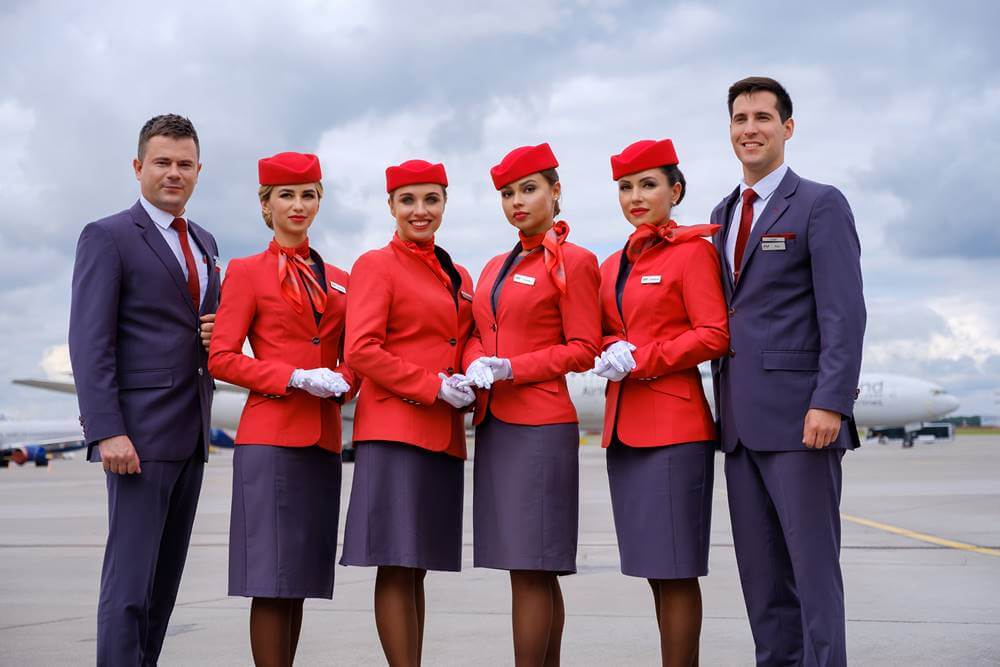 List of Requirements and Qualifications to Become a Nordwind Airlines Flight Attendant
Flight attendants play a crucial role in the aviation industry. They are responsible to assist aircraft staff with safety checks, cabin preparation, and passenger checks to ensure the safety of all flights and passengers. They also manage and monitor safety standards and activities to maintain a high degree of aircraft safety standards, and resolve safety issues during emergencies and demanding situations. Additionally, they provide travelers with all information regarding safety guidelines to be followed while onboard and necessary actions during emergencies and administer and provide excellent in-flight services such as meals, and beverages and attend to all customer requirements as per company standards.
Aside from that, they ensure compliance with company standards and maintain a high level of personal decorum and professional conduct. Hence, the airline is looking for reliable and trustworthy individuals who are team players and dedicated to customer service.
Below are the criteria that candidates must meet for the flight attendant position.
Candidates must have passed class a High School Diploma or equivalent examination from School or Institute.
They must be between the age group of 17-26 years old.
Candidates must also be fluent and proficient in English as well as in the native language of the country.
They must also meet the minimum height requirement and which should be at least 157.5 cm and weight should be proportionate to the height.
Aside from that, they must have a valid passport.
They must also have excellent communication and customer service skills.
Candidates must have no visible tattoos on any part of their body.
Candidates who can speak multiple languages have an advantage in the selection process.
Additionally, candidates with previous customer service experience are preferred.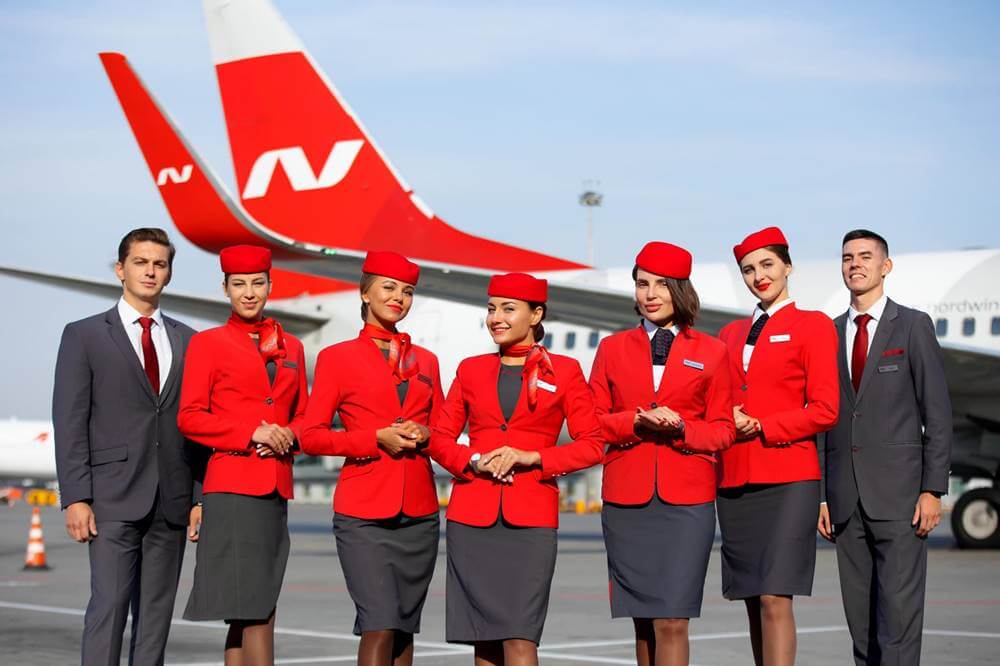 Application Process
Here is a step-by-step guide to help you with your application.
Step 1: Visit the company's official website and pages to view their current job vacancies and openings.
You can check out their LinkedIn profile here – https://www.linkedin.com/company/nordwindairlines/about/.
Step 2: Go to the Jobs section of their LinkedIn account to view available positions or job vacancies.
Step 3: Choose the flight attendant position and apply.
Step 4: After application, wait for a response from the hiring team.
Step 5: After successful application, prepare yourself for an interview, exam, background checks, and a series of tests before commencing work and training will be provided by the company.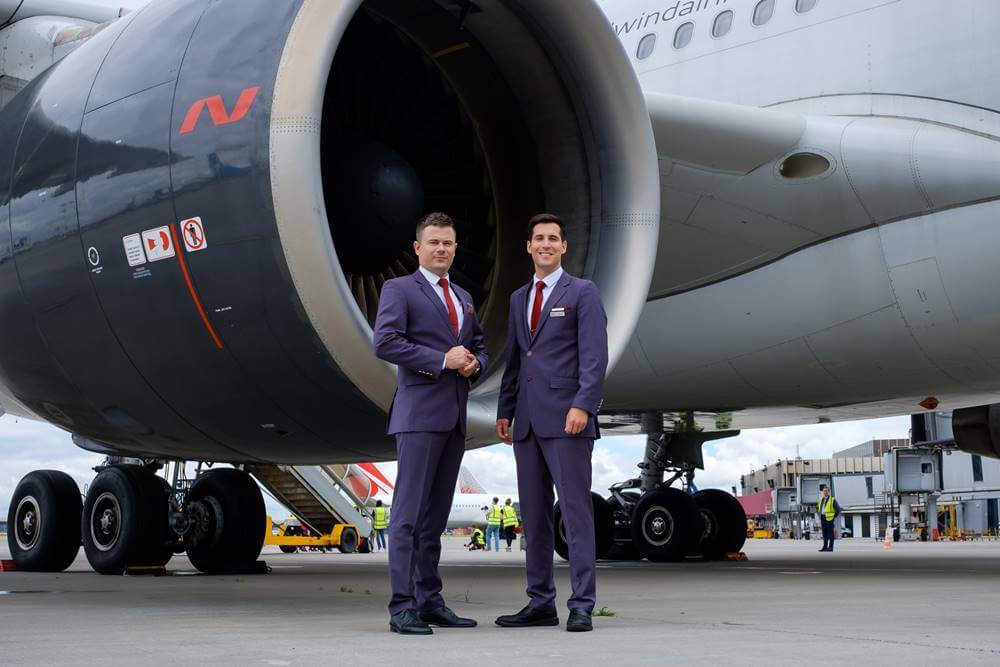 Salary & Benefits
Flight attendants at Nordwind Airlines receive stable salaries and benefits packages. They are also entitled to some health and medical insurance and travel perks, discounts, and allowances. They also enjoy their flexible schedules and work-life balance at Nordwind.
Aside from that, they have access to free travel to different countries and destinations while working. The company also offers opportunities for career growth and development.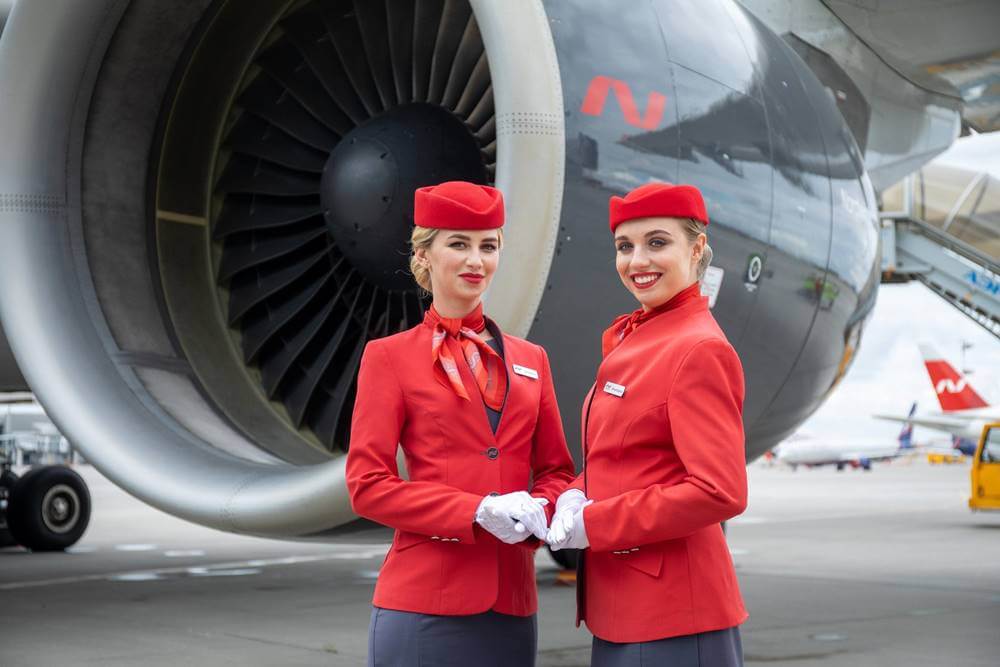 Video: Nordwind Airlines Safety Demonstration Video
This video is very helpful to anyone who aspires to join the cabin crew team of Nordwind Airlines. Here, you will witness the safety demonstration performed by the flight attendants of the said airline such as the safety measures while in the cabin like fastening of seat belts and others.
Hence, it is recommended for you to watch the video to gain an understanding of the duties and responsibilities of a flight attendant while inside an aircraft.
Photos: Nordwind Airlines Cabin Crew Uniforms
Check out these pictures of Nordwind crew so you can see what they look like in uniforms:
Frequently Asked Questions
The following are some of the common questions asked about Nordwind Air:
1. What language(s) do I need to speak if I would like to apply for a flight attendant position at Nordwind Airlines?
You must be proficient and fluent in English and the native language of the country. The ability to speak multiple languages is given a higher priority.
2. What is the minimum age requirement to become eligible for the flight attendant position?
Candidates must be between the age group of 17-26 years old.
3. What essential skills and qualities must I possess to gain a competitive advantage in a flight attendant position?
You must have excellent communication, interpersonal, and customer service skills. You must also be proactive, energetic, patient, and calm.
4. Do they require previous customer service experience?
The airline does not require previous customer service experience but if you have one, that is an advantage on your part during the selection process.
5. Can I still apply even if I have visible tattoos?
Visible tattoos are not allowed at Nordwind Airlines, particularly when wearing the cabin crew uniform.
6. Do they require a valid passport?
A valid passport is one of the basic requirements you have to possess.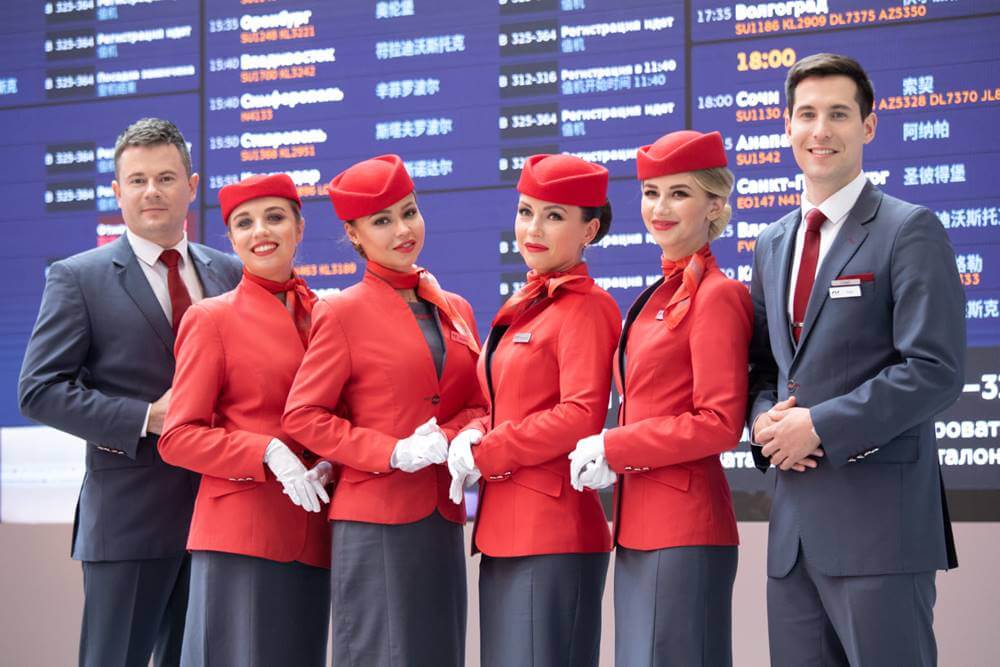 Summary
In conclusion, working as a flight attendant at Nordwind Airlines requires dedication, hard work, and perseverance to carry on the wide scope of the job. Some of their duties and responsibilities include demonstrating the use of safety equipment and emergency equipment, participating in preflight briefings with the pilots, discussing cabin conditions and flight details, and reassuring passengers during the flight, such as when the aircraft hits turbulence. They also ensure that passengers have their seatbelts fastened when required and that all other safety requirements are observed and take care of passengers' needs, particularly those with special needs.
When it comes to requirements and qualifications, it is not that very difficult to meet. As long as you can meet the minimum language requirements, you have a valid passport and you have the essential skills and qualities of a flight attendant that the airline is looking for, you are welcome to apply at Nordwind Airlines. Hence, if you think you can do the demanding job of a flight attendant and you have what it takes to join the team, do not step back and apply whenever availability and vacancy for a flight attendant position are open.