If you want to work as a cabin crew member for ITA Airways, there are certain requirements you must meet. First and foremost, you must be at least 18 years of age. You will also need to have a high school diploma or equivalent, and you must be able to pass a background check. In addition, you will need to have a valid passport and the ability to speak English fluently. If you meet all of these requirements, then you may be eligible for an interview with ITA Airways. If you are successful in the interview, then you will be required to complete a training program before you can start working as a cabin crew member.
Also Read: Venice Layover Guide: Best Things to Do in 24 Hours
ITA Airways, which stands for Italia Trasporto Aereo, has operated as Italy's flag carrier. Following in the footsteps of former national airline Alitalia, ITA aims to keep Italy linked while avoiding the problems that plagued its predecessor. The Italian government allowed troubled flag airline Alitalia to restructure under the new ITA name at this time.
This is a starting airline at the moment, and they might be looking for more aspiring cabin crews. If you want to be a part of Italy's flag carrier airline ITA Airways, here's what you need to have.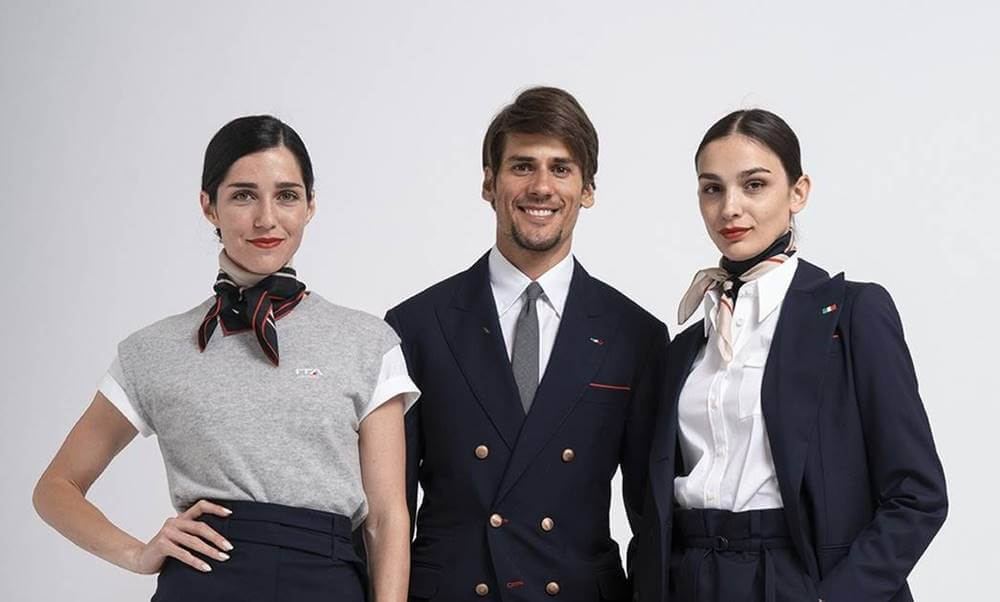 List of Requirements and Qualifications to Become an ITA Airways Flight Attendant
Below is a list of the requirements for ITA Airways flight attendants, which is subject to change at any time:
Must be at least 18 years old
You must have a High School Diploma or an equivalent from a school or institute.
You must be fluent in English.
Your height should be at least 157.5 centimeters, and your weight should be proportionate to your height.
A valid passport
Responsibilities
Perform pre- and post-flight inspections.
Welcoming and directing passengers to their seats.
Attend to the passenger's comfort and safety.
Informing passengers about flight regulations.
Checking the safety of ITA Airways equipment, the cleanliness of the aircraft, the state of the seat pockets, and the availability of all meals and supplies.
Informing passengers on aircraft about safety protocols and ensuring that all hand luggage is safely stored.
Hold announcements and answer passenger inquiries during the trip.
Serve meals and refreshments on time.
Do the flight reports.
Upkeep Cabin Systems aboard aircraft.
Maintain Aircraft equipment and system operation
Provide medical care and guidance to passengers.
Providing pertinent information to passengers.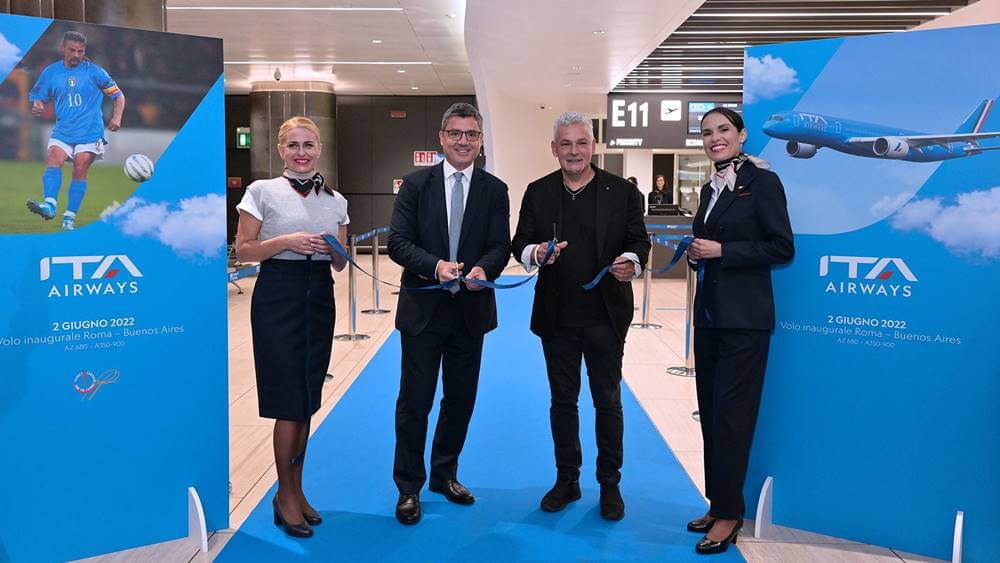 Application Process
Below is an outline of the application process for ITA Airways.
Step 1: Interested candidates may go to this Linkedin page for new job postings under ITA airway's former Alitalia. You can go here: https://www.linkedin.com/company/ita-airways/jobs/
Step 2: Then select the Alitalia Careers Cabin Crew option.
Step 3: Choose the Alitalia Cabin Crew Employment Jobs Profile option.
Step 4: Complete the Alitalia Cabin Crew Application.
Step 5: Wait a few seconds after clicking the Alitalia Cabin Crew Application form submit button.
Step 6: Print the Alitalia Cabin Crew Application form for future reference.
Note: Their new website under their new airline's name ITA Airways doesn't have a Careers Page at the moment.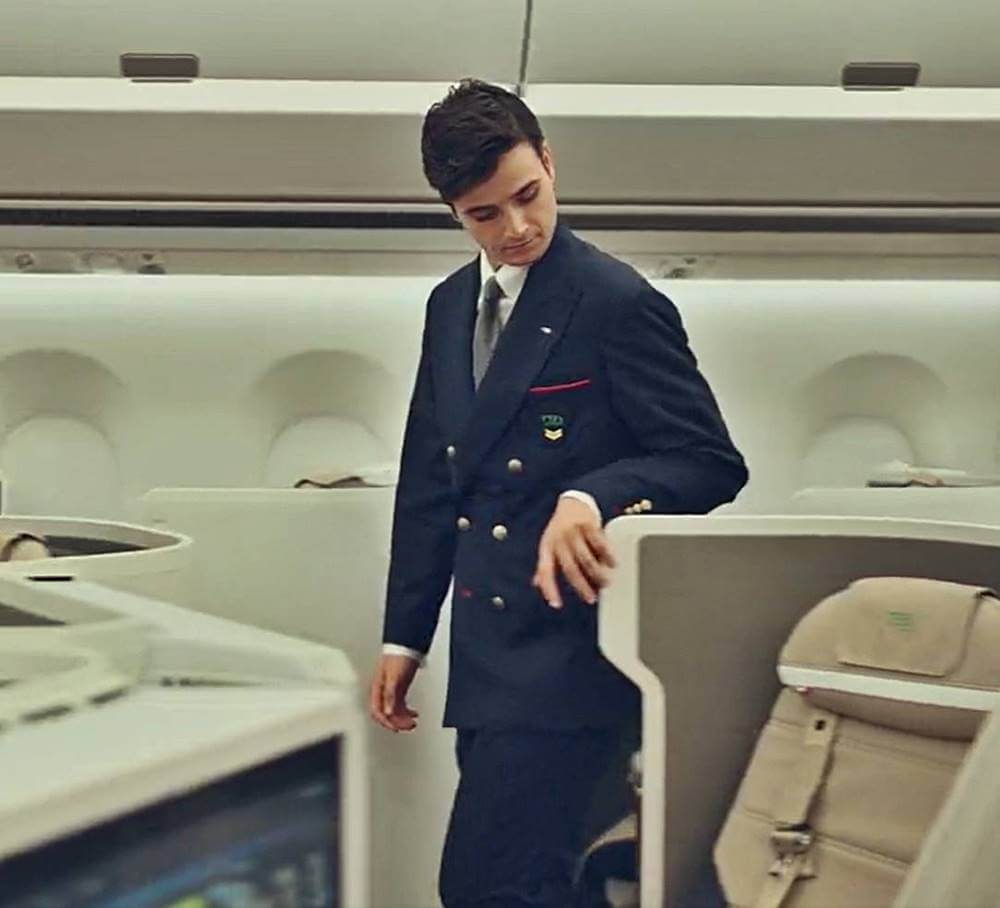 Salary and Benefits
This is the stated salary on their job EUR 6,199.00 per month which includes housing, transportation, and other perks.
The new ITA Airways supplementary contract also involves the implementation of a variable performance bonus based on quality improvements. Furthermore, it provides some ancillary skills for the flight crew as well as welfare programs in favor of pilots, flight attendants, and ground personnel. All of these actions are targeted to enhance the working conditions provided by ITA Airways to its employees.
Video: ITA A350-900XWB – INTERVIEW WITH FIRST OFFICER GIANNI GHETTI
ITA Airways Gianni Ghetti talks about his experience as a First Officer flying for ITA since 1999. Gianni said that flying with the new Italian A350s is like touring the sky with a beautiful bird. The said plane was owned by ITA Airways and was said to be quiet and fast, as well as economic.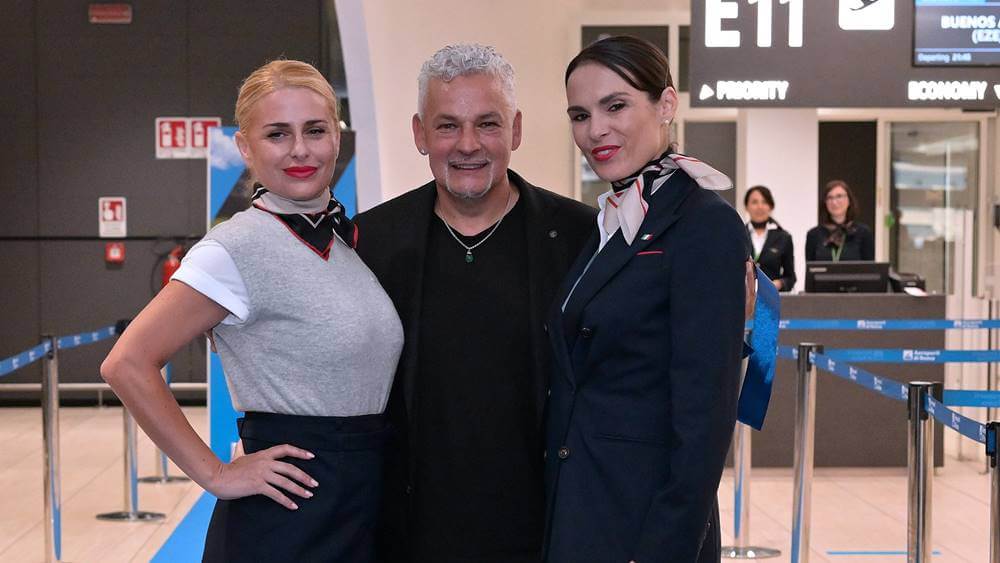 ITA Airways Course
ITA Airways or formerly Alitalia has a Training Academy with over 60 years of experience in the organization and delivery of high-quality aviation training courses. It has cutting-edge facilities, equipment, and instruments, as well as qualified capabilities for training internal and external workers on a high professional level and with good certified preparation.
The Flight Attendant training is 7 weeks long and requires daily attendance from Monday to Friday at 8.45 a.m. to 5 p.m.
The following are the prerequisites for attending the course:
The minimum age is 18 years.
Diploma from a high school
Medical fitness certification (2nd class)
Knowledge of English and Italian at the levels specified in the Common European Frameworks for Languages (Lev B1 for English C1 for Italian)
Excellent swimming abilities
Photos: ITA Airlines Cabin Crew Uniforms
Check out these pictures of ITA crew so you can see what they look like in uniforms:
Frequently Asked Questions
Here are some common questions about the requirements for ITA airlines flight attendants.
1. What is the minimum and maximum age requirement of aspiring flight attendants for ITA Airways?
ITA Airways follow the old Alitalia Air brand qualifications, and their stated age requirement is between 17 to 26 years old.
2. Do I need to take the ITA Airways Cabin Crew course before applying as a flight attendant?
No, it's optional. You don't need to take any cabin crew courses to get into a flight attendant job.
3. Do they have a strict height requirement?
ITA airways height requirement is 157.5 centimeters.
4. I'm tall but very skinny for my height, can I still get a job here?
One of ITA Airways' requirements is the candidate's height should be at least 157.5 centimeters, and weight should be proportionate to height.
5. Do I need to be fluent in English?
Yes, this is one of their basic requirements.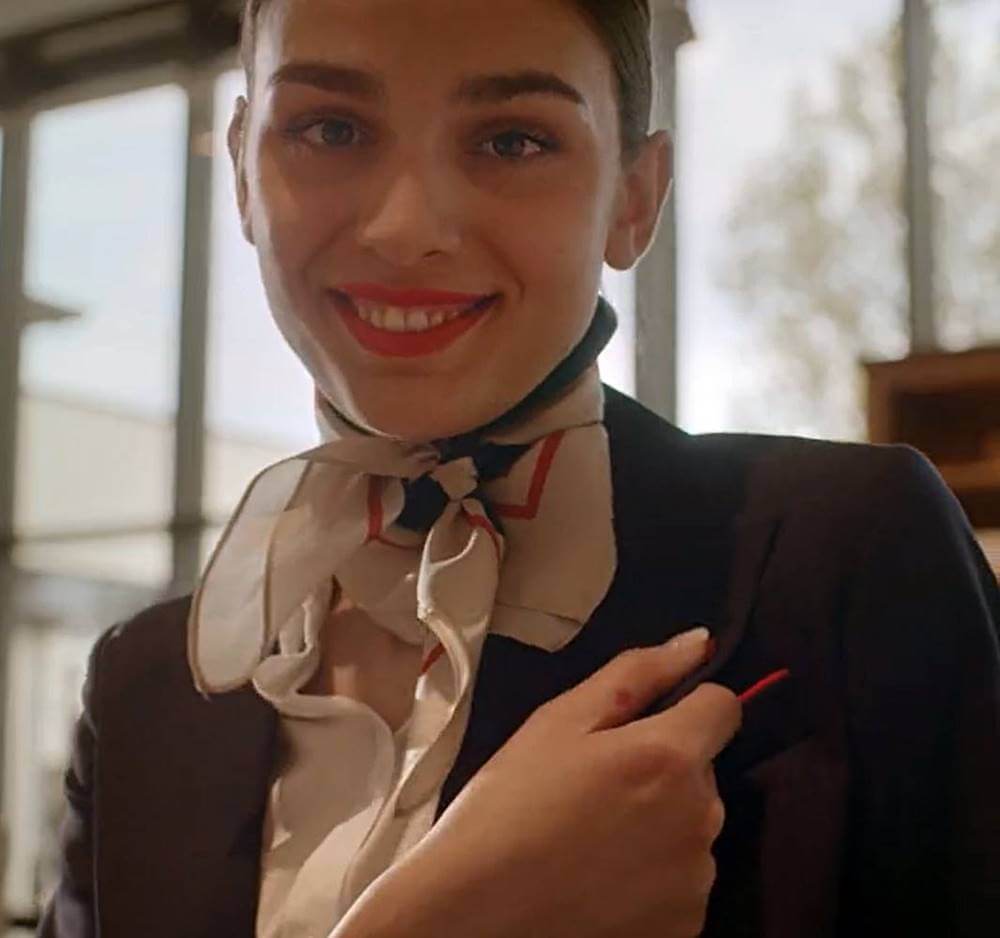 Summary
The country's new flag airline, ITA Airways, was established the next day via a live-streamed news conference from Rome. The management declared that everything about the airline will be 100% Italian, aka cento percento italiano, during the presentation of the new planes and personnel.
So if you are eyeing this airline, no need to worry about its stability, because as of the moment they are like a newly built empire in the world of aviation. You can check job postings through their old careers page under Alitalia and apply for a position.
So if you meet all the requirements and qualities, and you are interested in joining ITA Airways, make sure to print out the Cabin Crew Application form from their website, fill it out, and send it in. With ITA Airways' new supplementary contract that includes a variable performance bonus based on quality improvements, this may be your chance to join one of the most promising airlines in Europe. We wish you the best of luck!