How many times have you looked out the window of an airplane and dreamt of being a flight attendant? If you've ever been fascinated by this career, or if you're just looking for a change of pace, learning how to become a flight attendant in Italy may be the perfect opportunity for you. This article will provide an overview of the process, including the necessary qualifications and training. So, if you're interested in finding out more about this exciting and rewarding profession, keep reading!
Also Read: How to Answer: Why Do You Want to Work for our Airline?
Working as a flight attendant in Italy is a dream come true for many people. The country is renowned for its food, fashion, and art, and it attracts visitors from all over the world. As a flight attendant, you'll have the opportunity to experience all of these things firsthand. You'll also get to meet people from all walks of life and learn about different cultures. Of course, being a flight attendant also comes with its challenges. Long hours and irregular shifts are the norm, and you'll often be away from home for days or even weeks at a time. But if you're up for the challenge, working as a flight attendant in Italy can be an incredibly rewarding experience.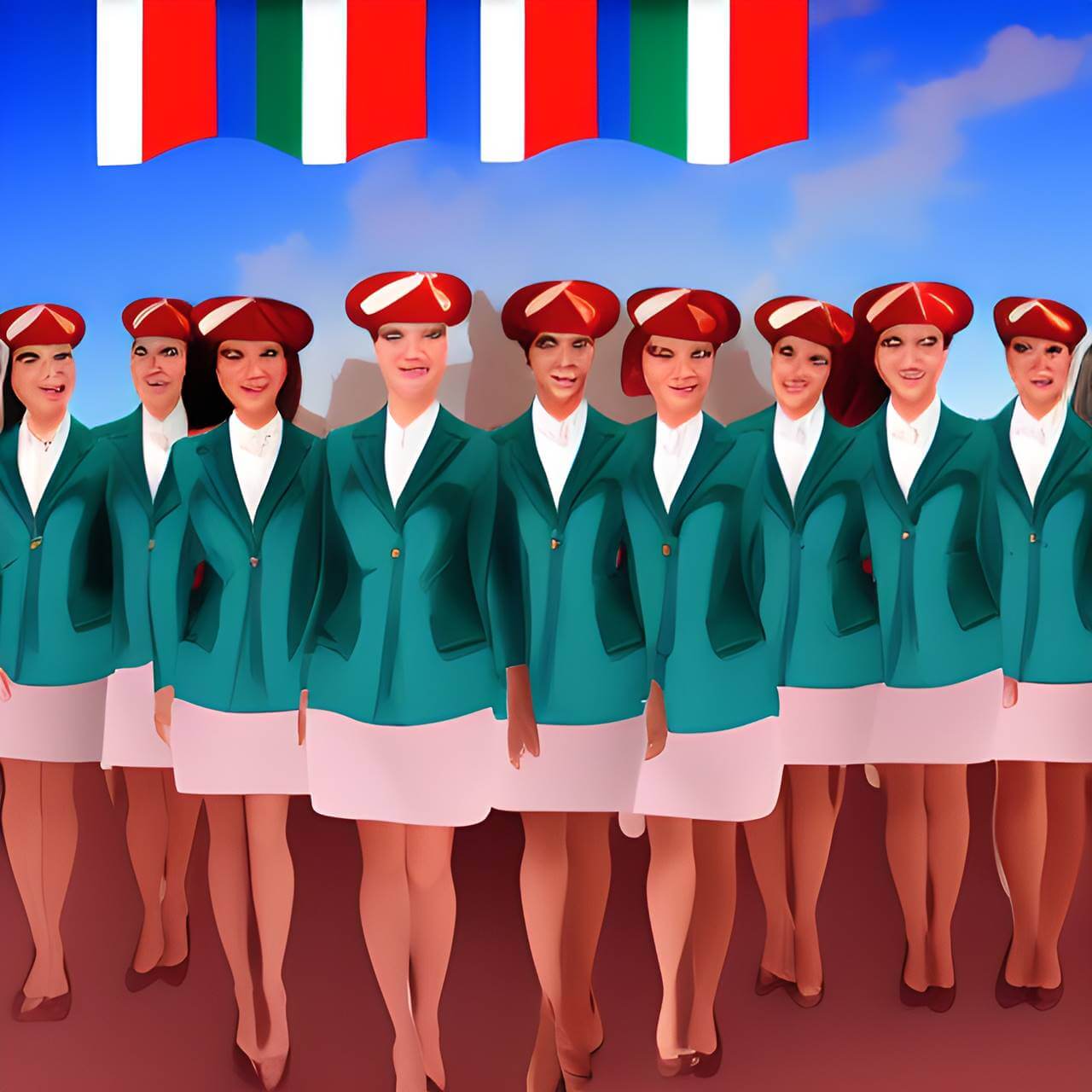 List of Airlines in Italy to Work as a Flight Attendant
Are you interested in becoming a flight attendant in Italy? There are several airlines operating in the country that offer exciting opportunities for aspiring cabin crew members.
Meridiana

Mistral Air

Air Italy
Smaller carriers also offer employment possibilities such as: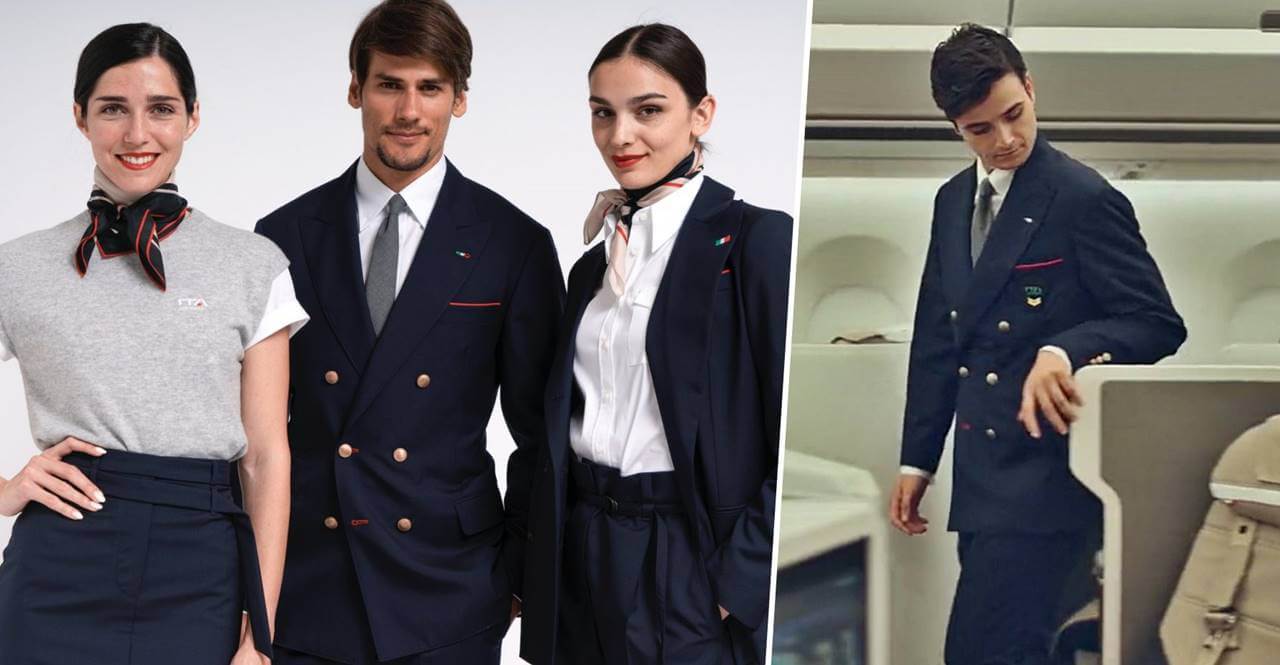 What are the Requirements of a Flight Attendant Job in Italy?
As an aspiring flight attendant in Italy, there are a few airline requirements that must be met before applying for the job.
First and foremost, applicants must hold a valid Italian passport or residence permit for Italy. The minimum age to become a flight attendant is 18 years old, with no maximum age limit. 

Applicants must have a high school diploma or equivalent.

Next, they must be fluent in Italian and have at least a basic understanding of English.

 Additionally, they must have the technical and physical ability to perform their duties as a flight attendant. 

Candidates must pass the necessary medical exams and have no criminal record. 

It is preferred for applicants to have previous customer service experience and a basic understanding of emergency and security procedures. 

Lastly, candidates must be able to pass medical examinations and meet physical requirements such as being able to reach overhead bins and lift up to 40 pounds.  
Meeting these criteria will give you a solid foundation to begin your career as a flight attendant in Italy. However, it's important to also consider acquiring some customer service experience and gaining additional language proficiency in order to stand out among other applicants and excel in the role. Best of luck on your journey to becoming a flight attendant!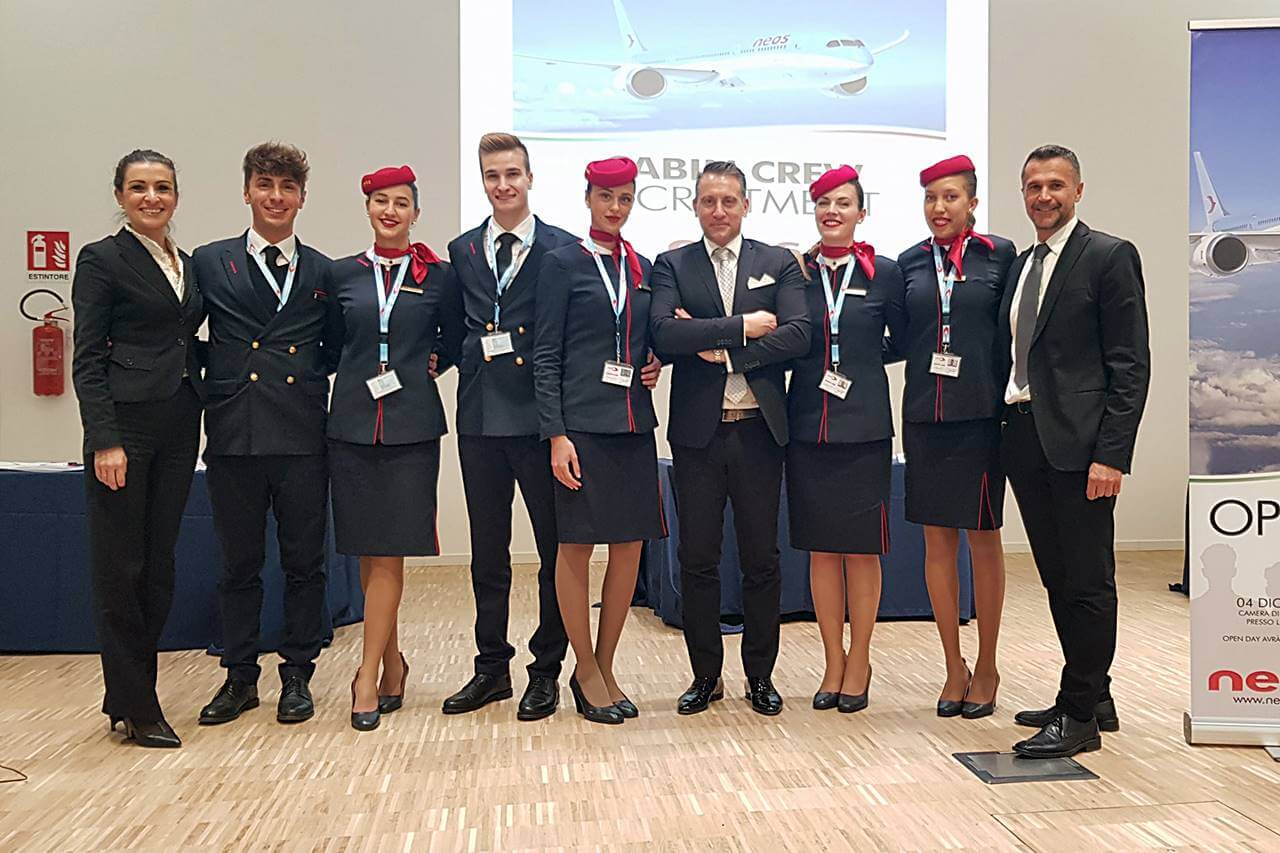 Steps to Apply for a Cabin Crew Job in Italy
Are you looking to become a flight attendant in Italy? Here are the few steps you need to take:
Meet the Requirements
Each airline may have its own specific requirements, such as language fluency or a certain level of customer service experience. Make sure you meet all of the necessary qualifications before applying. 
Research Airline Companies Check their Website
When looking for a flight attendant job in Italy, try to research airline companies. Check their websites for openings and any necessary qualifications or language requirements.
It is important to have a general understanding of the industry and the specific company at hand, as well as to keep up to date with any current events or changes within the airline. In addition, networking with those already working in the field can provide valuable insight and potential job leads.
Researching and staying informed will increase your chances of finding a successful flight attendant position in Italy.
Complete All Required Pre-Employment Training
As a potential flight attendant in Italy, it is essential that you complete all required pre-employment training before starting your job. This training may include courses on customer service, emergency procedures, and cultural sensitivity.
These courses not only prepare you for the job but also ensure the safety and satisfaction of passengers on board. It is important to note that some airlines may require additional or supplemental training before allowing you to work on their flights.
That being said, it is always best to stay ahead of the game and make sure you have completed all necessary training before beginning your career as a flight attendant in Italy. Top-notch training will set you apart from other candidates and ensure a successful start to your career in the sky.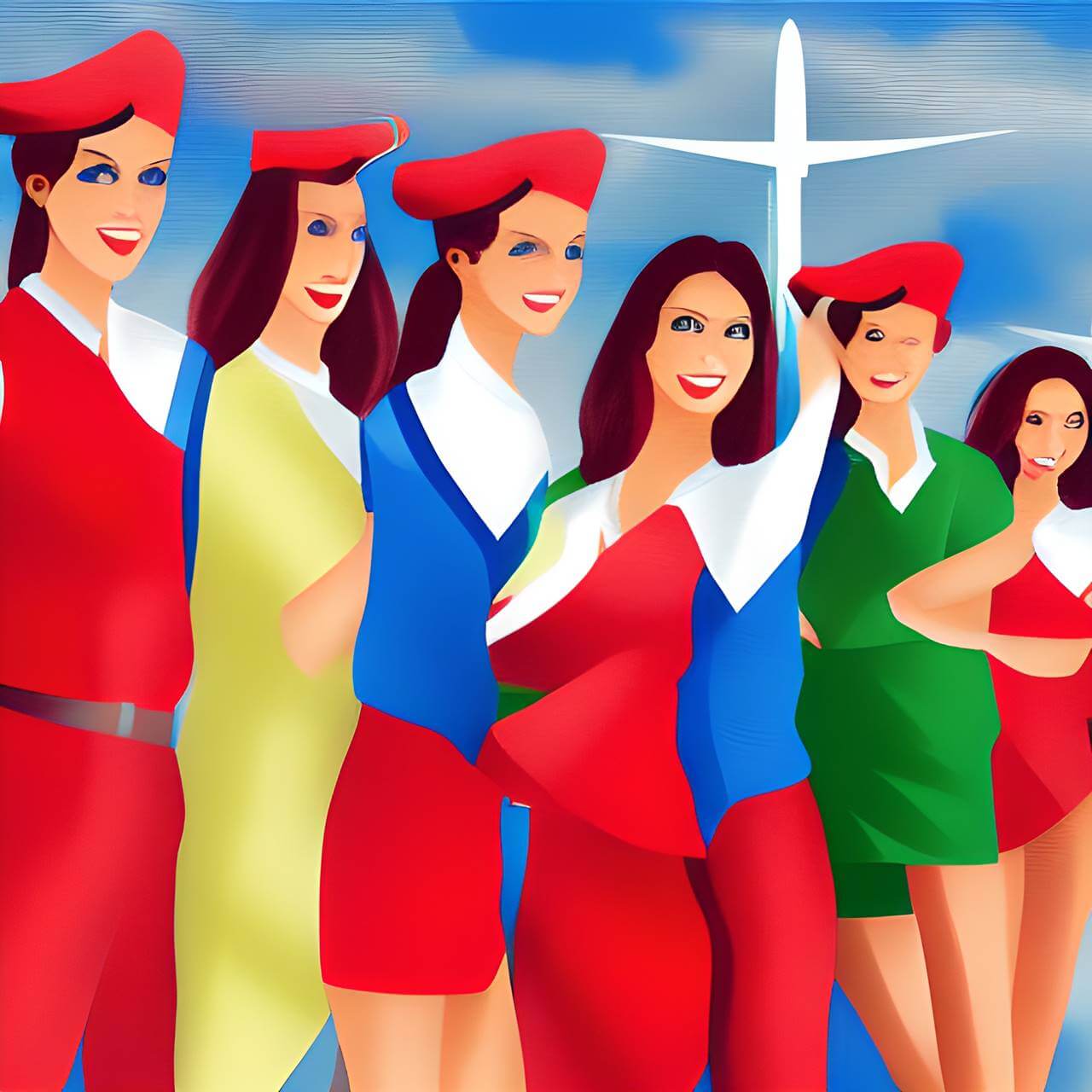 Apply Directly to the Airline or Through an Agency
When searching for a flight attendant job in Italy, there are two main options for applying: directly to the airline or through an agency. Applying directly to the airline means contacting them directly, often via their website or by visiting their recruitment office in person.
Using an agency can also be effective, as they often have connections with multiple airlines and can assist with your application process. Ultimately, it may be worth considering both options in order to maximize your chances of finding a job. However, it is important to thoroughly research any agencies before using their services, as scam companies do exist in the industry.
Whichever option you choose, having fluency in both Italian and English will greatly increase your chances of securing a position as a flight attendant in Italy.
Another interesting read: Flight Attendant Travel Blogger – Blog about My Travel Experiences
Complete Assessments and Interviews
As part of the application process for a flight attendant job in Italy, applicants are required to complete both assessments and interviews. The assessments typically cover areas such as knowledge of Italian airports, ability to handle stressful situations, and proficiency in the English language.
The interviews involve demonstrating mastery of safety procedures, self-grooming standards, and customer service skills. Prospective flight attendants should also dress professionally and come prepared with any relevant documents or certifications.
With proper preparation and attention to detail, candidates can successfully navigate the assessment and interview process and secure their dream job as a flight attendant in Italy.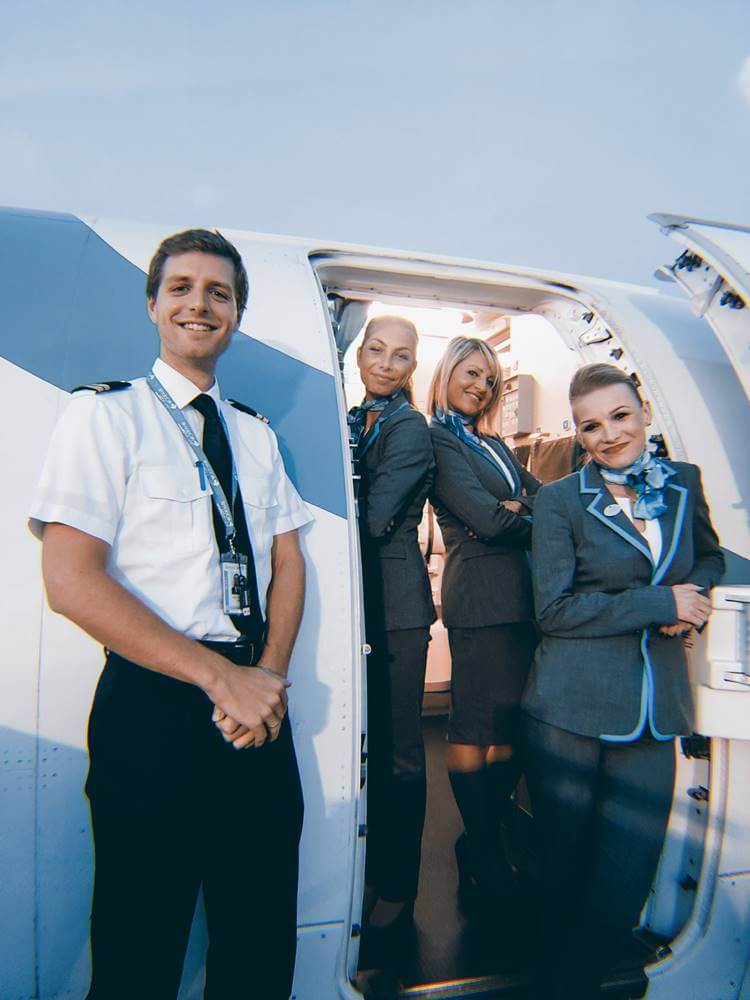 What is the Salary of a Flight Attendant in Italy
As a Flight Attendant in Italy, you can expect to earn an average salary of 2,680 EUR per month. The salary range for Flight Attendants in Italy typically falls between 1,230 EUR and 4,260 EUR. This varies based on factors such as years of experience and the specific airline you work for. 
Generally speaking, your salary as a Flight Attendant in Italy will be competitive compared to other industries and provide good opportunities for career growth and advancement. It should be noted that the job of a Flight Attendant also comes with perks such as free or discounted travel benefits. Overall, working as a Flight Attendant in Italy can allow you to earn a decent salary while experiencing new destinations and cultures.
Another interesting read: 15 Cabin Crew Career Progression Paths for Flight Attendants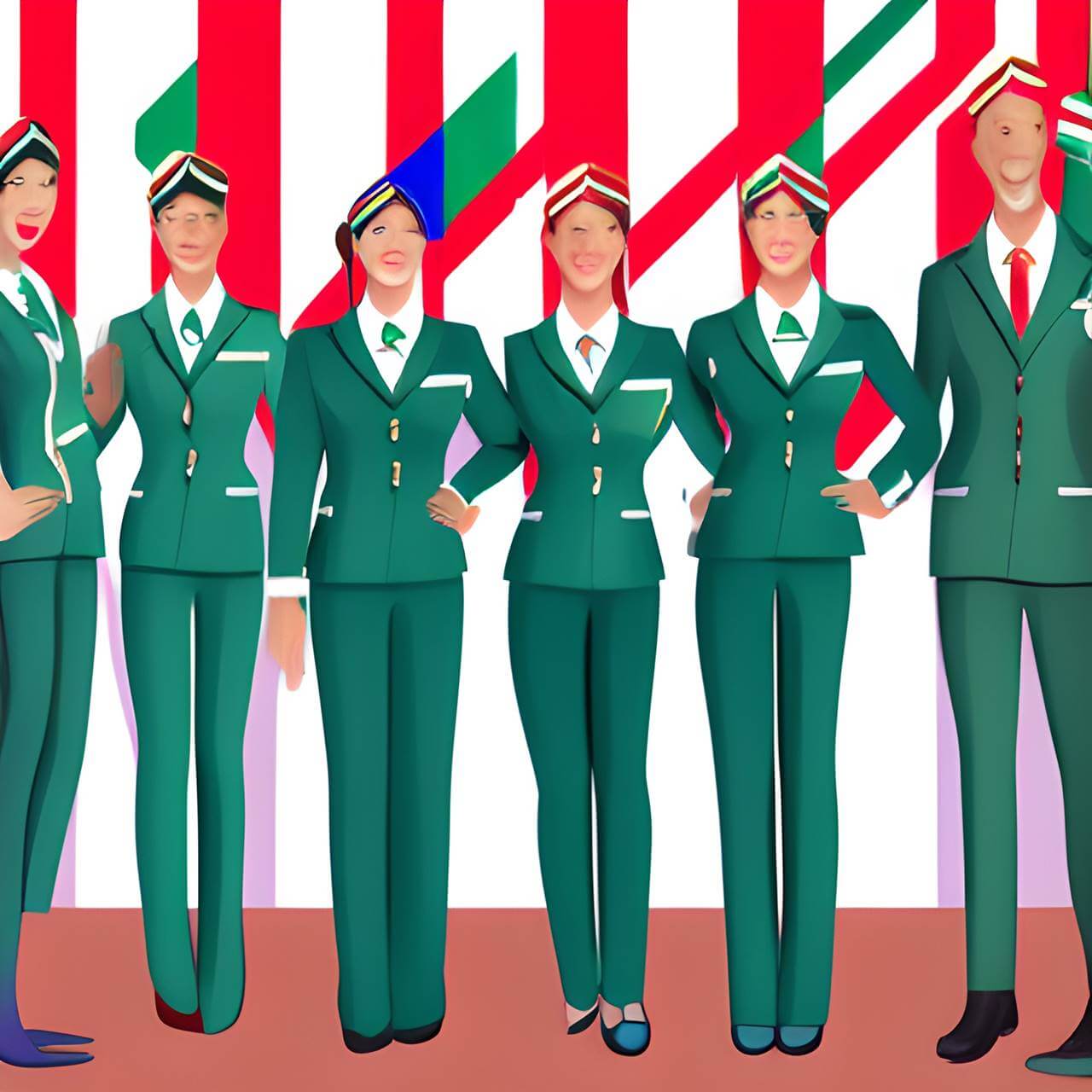 Summary
Italy is a dream destination for many people, and what could be better than getting paid to live there? If you're interested in becoming a flight attendant, now is the time to act. With these tips, you should have no trouble securing a job with an Italian airline.  Arrivederci!