So you're interested in being a flight attendant? If you're looking for an exciting and fast-paced career, then look no further! Flight attendants are responsible for the safety and comfort of passengers during flights, and they play a vital role in the airline industry. So, how to become a flight attendant in Saudi Arabia? For this, you have to go through some steps.
Also Read: How to Answer: Why Should We Hire You?
Being a flight attendant in Saudi Arabia is not an easy task and it requires a lot of hard work and dedication. There are many challenges that come with the job, but the most important thing is to be able to provide excellent customer service. Some of the main responsibilities of a flight attendant include greeting passengers, helping them with their luggage, providing them with information about the flight, and serving them food and drinks.
They also need to be able to deal with any emergencies that may arise during the flight. The working hours of a flight attendant can be very long and irregular, and they often have to work on weekends and holidays. However, the job can be very rewarding, and it is a great way to see the world.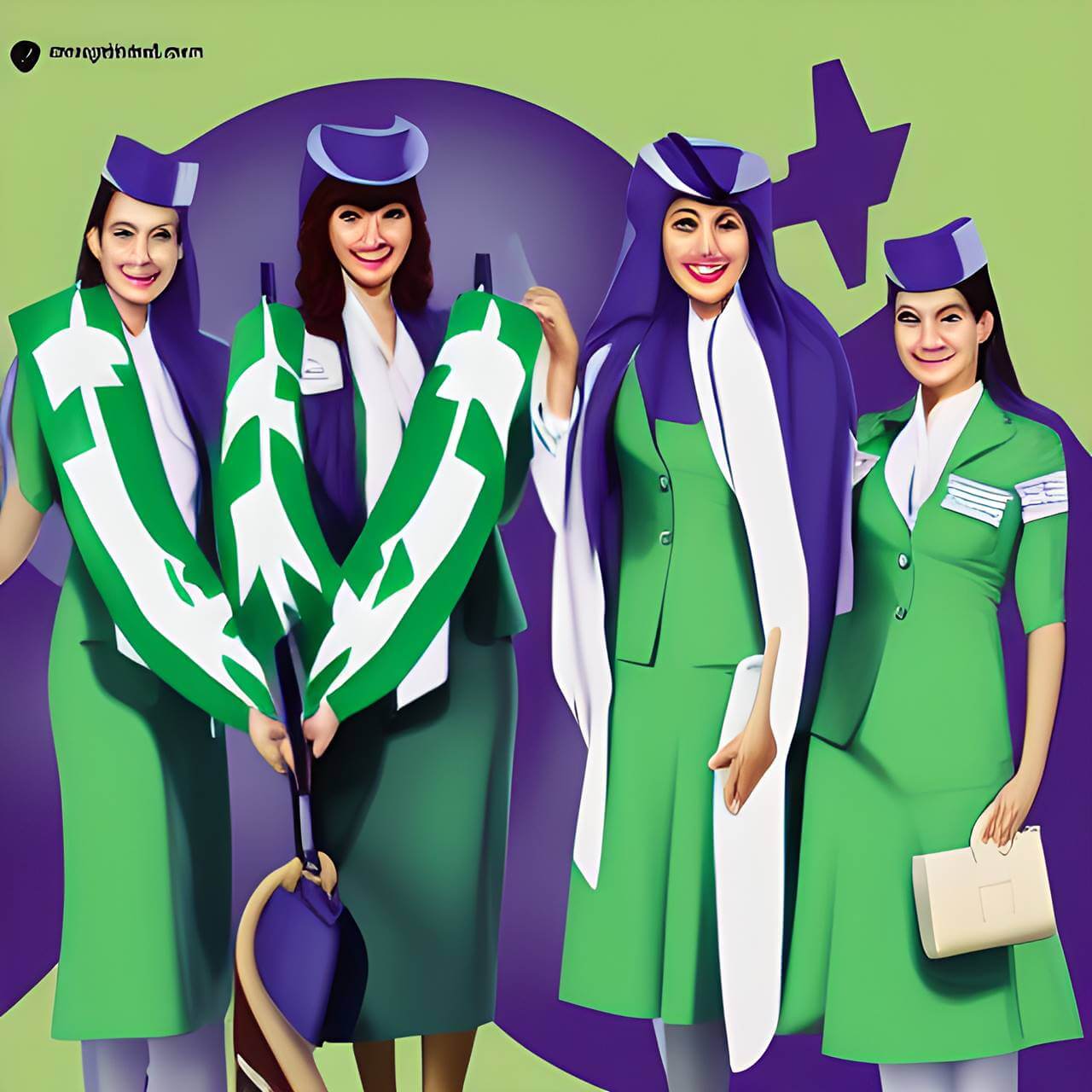 List of Airlines in Saudi Arabia to Work as a Flight Attendant
There are a variety of airlines in Saudi Arabia where you can become a flight attendant for. Some of these airlines include:
Another interesting read: Cabin Crew Layover – Maximizing Hotel Layovers as a Flight Attendant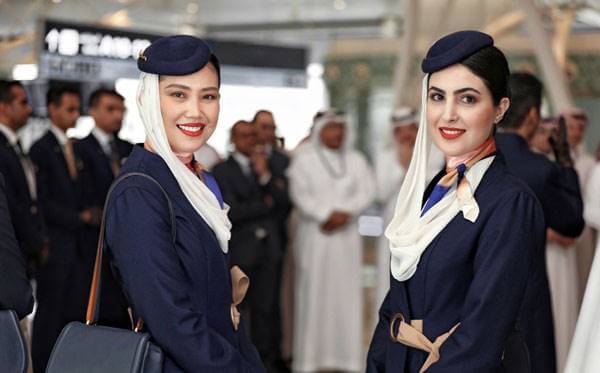 What are the Requirements of a Flight Attendant Job in Saudi Arabia?
In Saudi Arabia, Flight Attendants are usually referred to as members of the cabin crew. The requirements for becoming a Flight Attendant in Saudi Arabia are very specific and detailed. Here is a list of the most important requirements: 
The minimum and maximum ages are 20 and 30 respectively (Gregorian Calendar)

A minimum arm reach of 212 cm on tiptoes is required, as well as the height and weight in accordance with the SAUDI standard chart.

The applicant's height at least must be 5'2.5 ft.

Must pass the

screening evaluation

as defined by SAUDI.

Obtaining the appropriate level of English.

At least have a degree from high school.

The overall look is pleasing.

Teeth must be in good shape.

Face and hand skin must be free of impurities.

Tattoos and body piercings that are visible are not authorized.

According to SAUDI Medical verification, you are medically suitable for this demanding position.
Required English Level:
QIYAS Standardized Test of English Proficiency (STEP) with a minimum score of 72

The test must be issued within three years after the date of application.

Other English proficiency tests will not be accepted.

All candidates, including graduates from outside the United Kingdom, must take the test.

If the candidate has not yet taken the STEP test, she may finish her application and then amend the STEP score in the job application once she has. (If the requisition remains on the internet)
Another interesting read: 15 cabin crew career progression paths for flight attendants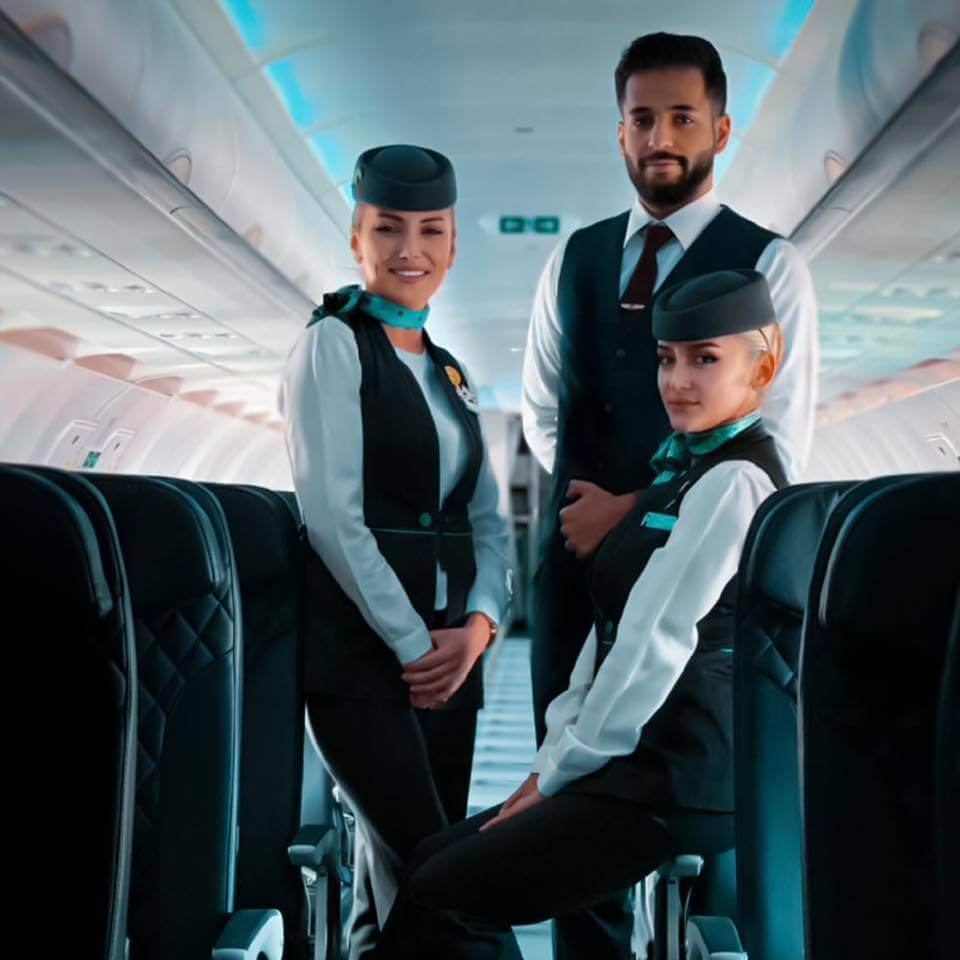 Steps to Apply for a Cabin Crew Job in Saudi Arabia
There are a few things you need to do in order to be eligible to apply for a flight attendant position in Saudi Arabia. Here is a step-by-step guide on how to become a flight attendant in Saudi Arabia:
1. Research the airline companies that fly into and out of Saudi Arabia.
2. Find out the requirements for each airline company.
3. Make sure you meet the qualifications and eligibility criteria set by the airline companies.
4. Start gathering the required documents such as your passport, resume, educational qualifications, and other necessary papers.
5. Once you have all the requirements ready, start applying to your desired airline company.
6. Attend the interview and assessment process. Keep in mind to dress modestly as a respect to the local culture.
7. If you are successful, congratulations! You have landed yourself a job as a flight attendant in Saudi Arabia.
Training period: At the Saudi Arabian Prince Sultan Aviation Academy, a two-month training period will be held. The airlines will cover all expenditures, and you will receive a training allowance. Because it is a Muslim country, you will be issued a uniform or Abaya.
Another interesting read: How to Become a VVIP Flight Attendant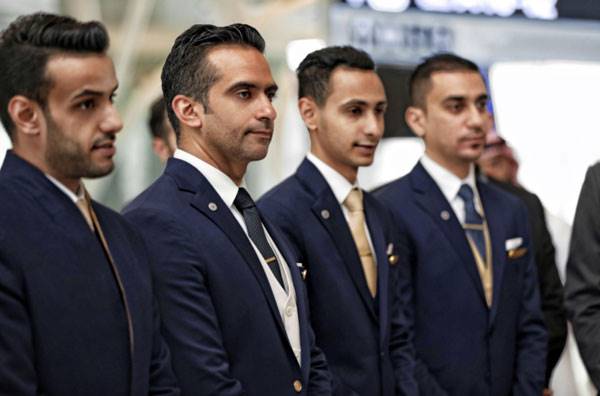 What is the Salary of A Flight Attendant in Saudi Arabia?
In Saudi Arabia, the average salary for a flight attendant is SAR 53,00 per month. The benefits of being a flight attendant in Saudi Arabia include free housing, free transportation to and from the airport, and free meals during layovers. 
In addition, flight attendants in Saudi Arabia receive a monthly stipend for incidentals such as laundry and dry cleaning. Attendants in Saudi Arabia also receive a monthly bonus based on the number of flights they work. Finally, flight attendants in Saudi Arabia are eligible for four weeks of paid vacation per year.
Summary
If you're interested in being a flight attendant in Saudi Arabia, there are a few things you need to do. The first step is to find an airline that is hiring and submit your resume. You will also need to complete a training program and pass a medical exam.
Once you have been hired, you will need to complete additional training and obtain your Saudi Arabian passport. Finally, you will need to be interviewed by the airline's management team. Are you ready to start your journey toward becoming a flight attendant in Saudi Arabia?