Do you aspire to work as a flight attendant? If you've been contemplating whether or not to pursue your lifelong dream of becoming a flight attendant, this is the cue you've been looking for. Firefly Airlines is seeking candidates with years of experience, a wide range of talents, and a commitment to making travel enjoyable and risk-free for passengers.
Also Read: Athens Layover Guide: Best Things to Do in 24 Hours
If you believe you have what it takes to work as a flight attendant for Firefly Airlines, then you shouldn't hesitate to submit your application. Having said that, this article will provide you with all the information you require on the application process for Firefly Airlines, as well as the prerequisites, credentials, and duties you can anticipate while working as a flight attendant.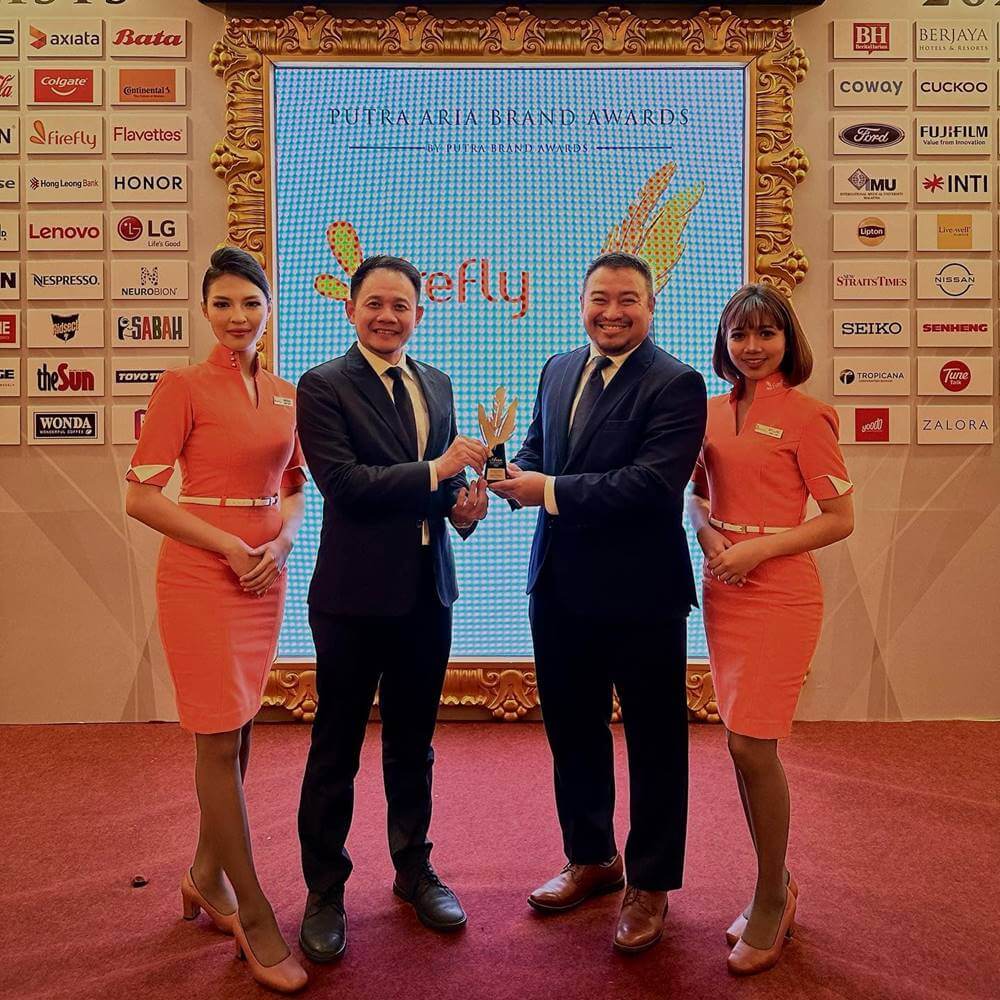 Overview of Firefly Airlines
FlyFirefly Sdn. Bhd., which used to be known as MAS Sdn. Bhd. is a  fully owned joint venture of Malaysia Aviation Group Berhad, introduced Firefly Airlines on the 3rd of April 2007. In line with the goals of the Indonesia-Malaysia-Thailand Growth Triangle, it connects different parts of Malaysia, Southern Thailand, Singapore, and the Indonesian island of Sumatera (IMT-GT). Firefly is able to reach Sabah and Sarawak through its hub in Penang. It also connects the northern peninsular states to the southern peninsular states like Johor and Kuala Lumpur.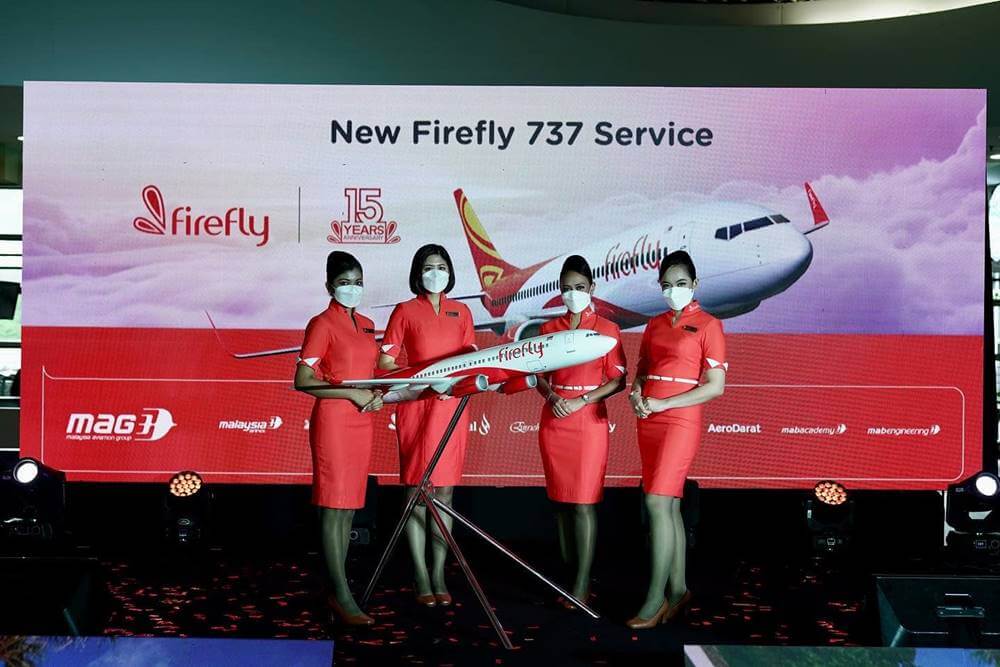 Responsibilities
As a Firefly Airlines flight attendant, you are tasked with the following responsibilities: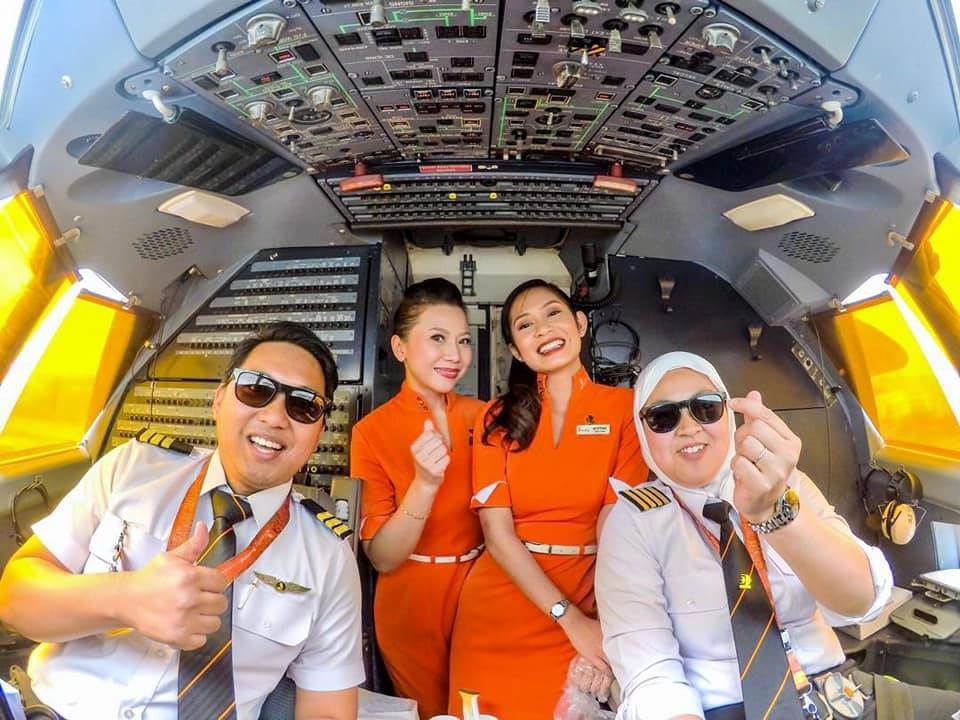 Qualifications
To become a part of Firefly Airlines' growing cabin crew family, you must meet the following qualifications below: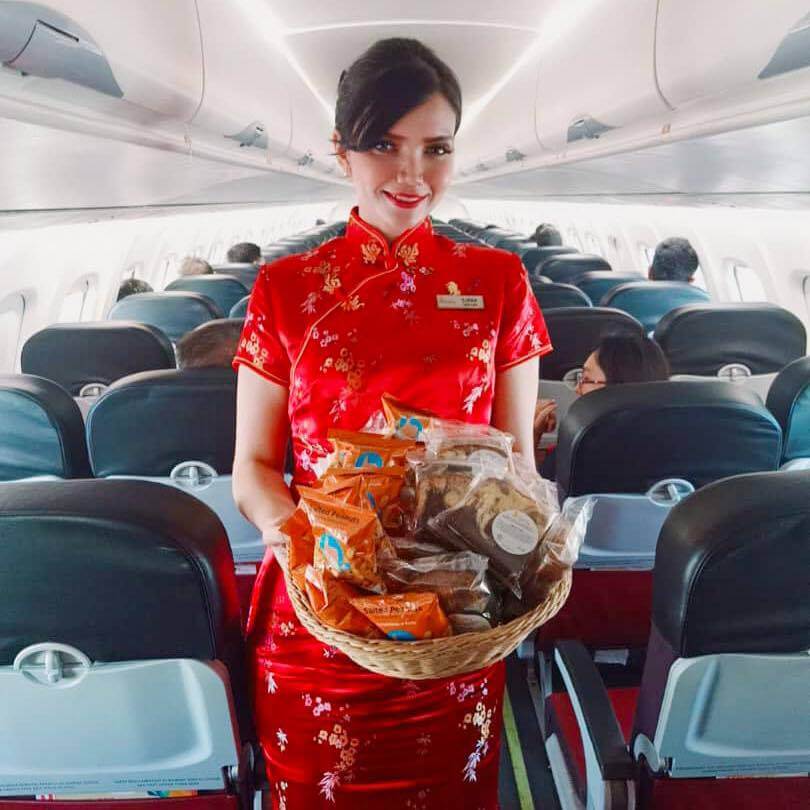 Document Requirements to Prepare
These are the documents that you will need to prepare for applying to be a cabin crew in Firefly Airlines.
Where to Apply for a Job at Firefly Airlines Online
If you want to apply for a job with Firefly Airlines, you must visit its official website at https://www.fireflyz.com.my/
At the bottom of the page, under "ABOUT US," you will find and click the option "CAREER."
Alternatively, you can access their Careers Page directly by clicking here.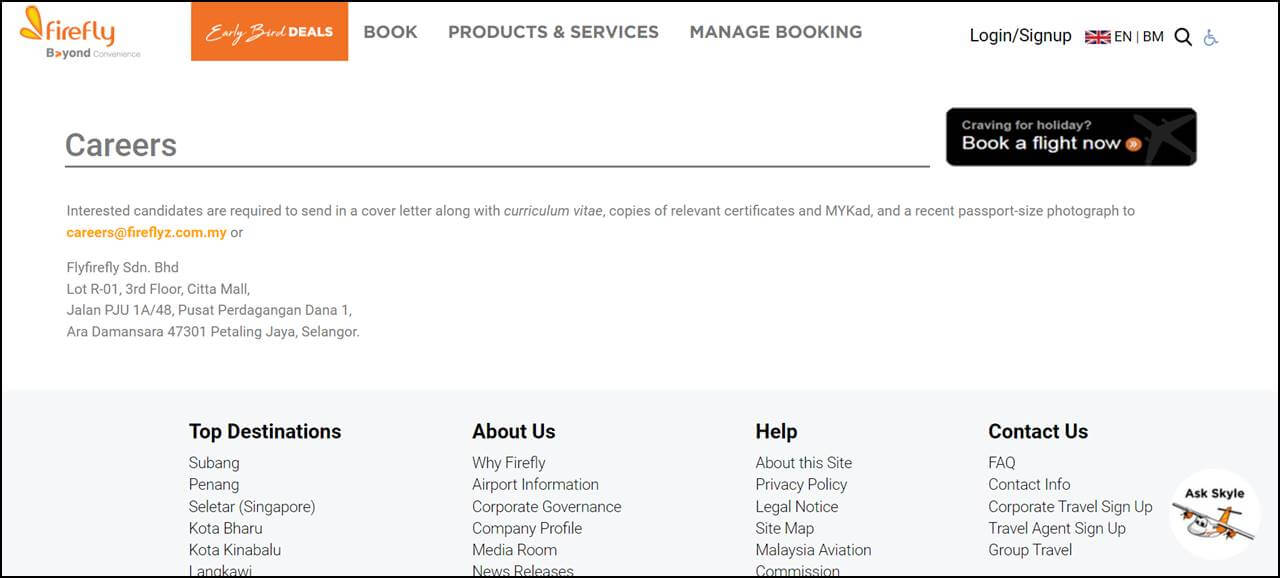 How to Become a Cabin Crew for Firefly Airlines
Firefly Airlines also accepts online applications for cabin crews through their official job portal. This can be found in the Careers section of their website. Currently, the website states you can send your CV or resume at careers@fireflyz.com.my
Step 1: Application
Firefly Airlines welcomes applications both physically and online. On their official website, in the career section, you may check if there are any openings and see all the qualifications if you're interested in applying.
Step 2: Interview and Evaluation
If your application is considered for further evaluation, the Firefly Airlines hiring team will contact you to schedule an interview. Basic inquiries concerning the position and inquiries about the organization should be covered during the interview.
Your abilities will also be assessed. This includes your proficiency in both Malaysian and English communication, which is a criterion of the airline. This means that in order to be considered for the position, you must take language tests in the relevant languages.
Step 3: Flight Attendant Training Program
If Firefly Airlines qualifies you, you will now participate in the company's initial flight attendant training. The one to two months of training contains classes and assessments that will help you properly prepare for the job. You can now formally begin working as a flight attendant for the airline industry once you have completed the training program.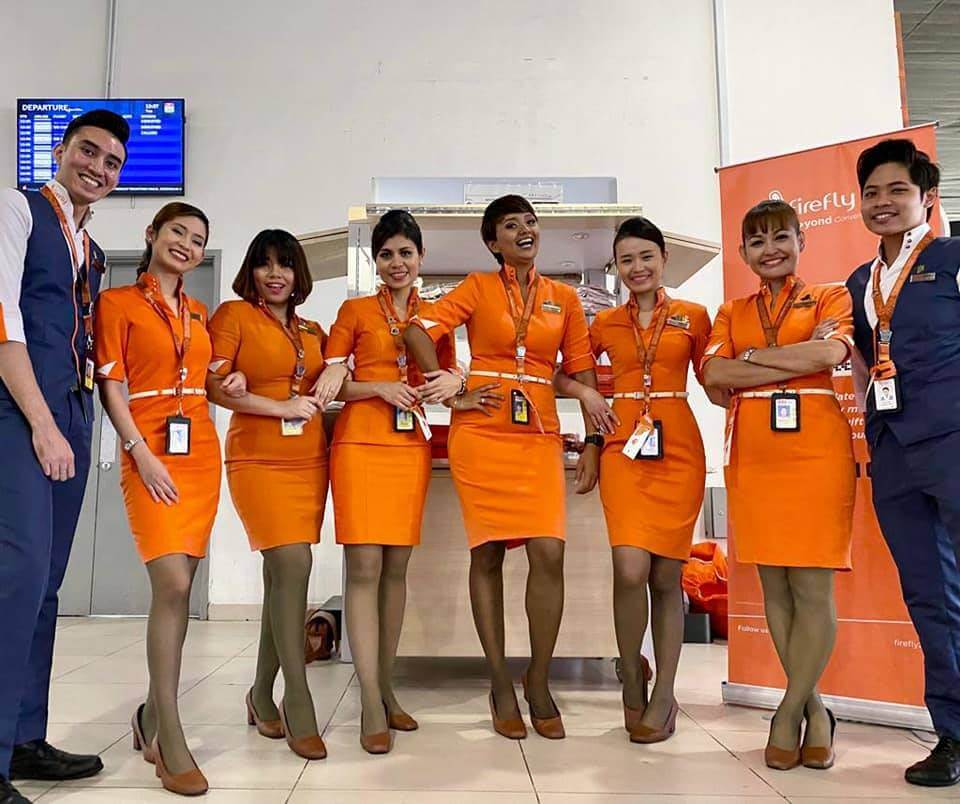 Salary and Benefits of a Firefly Airlines Cabin Crew
As a flight attendant of Firefly Airlines, you are entitled to the following benefits and perks below:
Video: Happy Flying Memories
In this video, one of the pilots for Firefly Airlines takes us on a trip down memory lane in the form of a little airplane ride so that we can reflect on the positive experiences we've had flying with Firefly Airlines in the past. During this very brief flight, you could find yourself pondering where you would like to go next with the Firefly Airlines family.
Photos: Firefly Airlines Flight Attendant Photos
Check out these photos of Firefly Airlines Flight Attendants in uniform:
Frequently Asked Questions
The following are some frequently asked questions regarding the application procedure for cabin crew on Firefly Airlines:
1. What is the minimum height requirement for Firefly Airlines' flight attendants?
Candidates must be 157 cm in height for females and 164 cm in height for males. These are both the minimum height candidates taller than the minimum height can still apply. The height requirement is in accordance with the heights of the airline's aircraft cabins.
2. What is the age requirement to become a cabin crew at Firefly Airlines?
The age requirement for candidates for being cabin crew at Firefly Airlines is between 18 to 35 years old.
3. Can I apply as a cabin crew for Firefly Airlines even if I'm not a Malaysian Citizen?
No. Firefly Airlines only accepts Malaysian Citizens as their candidates.
4. What languages should I be fluent in to be hired as a flight attendant at Firefly Airlines?
English and Malaysian proficiency are requirements for flight attendants working for Firefly Airlines. To confirm their skill in the previously stated languages, candidates must pass a range of language exams.
5. Does Firefly Airlines allow their flight attendants to have tattoos?
No. Firefly Airlines doesn't allow their flight attendants to have tattoos even if it's concealed.
6. How does Firefly Airlines hold its interviews during its hiring process?
Firefly Airlines holds face-to-face interviews but it is by scheduling each candidate for an interview. Walk-in applications are currently not accepted.
7. Are you required to finish the Firefly Airlines Cabin Crew Training Program?
Yes, you are required to finish the Firefly Airlines flight training program. Once hired by the airline, you will have to complete their initial flight training program to meet the airline's strict company standards.
8. How long is Firefly Airlines' training program for its cabin crew?
The training duration is about one to two months for Firefly Airlines Cabin Crew's initial flight training program.
9. What should I wear for my scheduled interview?
Candidates that are scheduled for an interview should wear the proper dress code required by the airlines. Business attire for male candidates and knee-length skirts for female candidates.
10. Can I apply even if I don't hold a Tourism degree?
Of course, you can. Even if you don't have a degree in tourism, you can still apply to work as a cabin crew with Firefly Airlines. However, in order to be a qualified applicant, you must still fulfill the other requirements.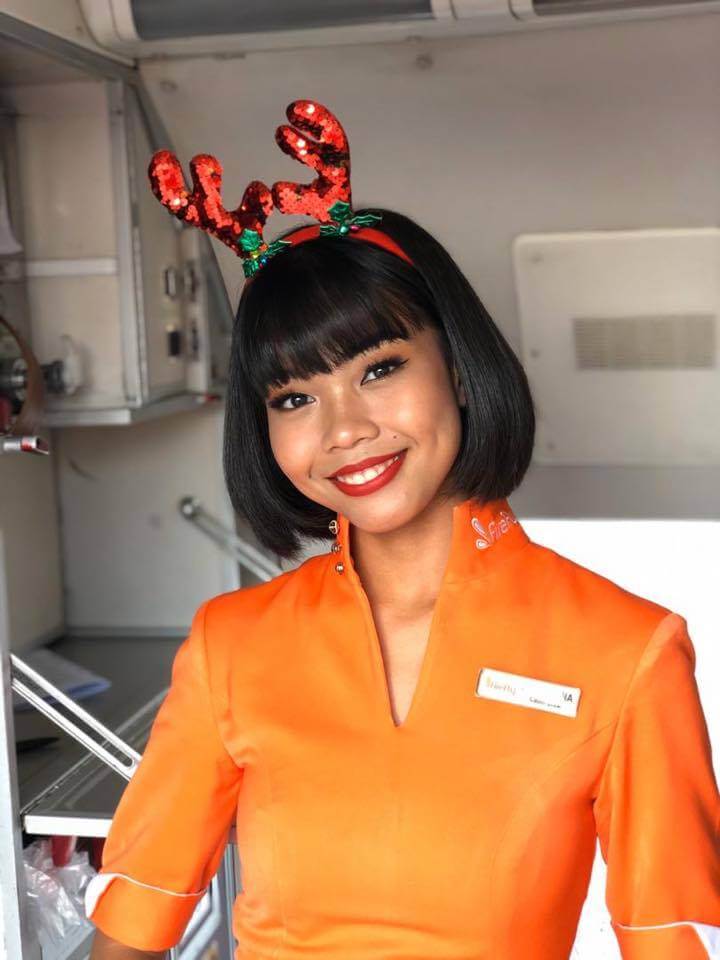 Summary
If you're interested in joining the growing family of Firefly Airlines cabin crew, you can conform to all the requirements given in this article. It is challenging to be admitted into renowned airlines like Firefly Airlines; your chances of being accepted depend on luck and chance in addition to your performance in the interview and your capability to meet the requirements.
But if becoming a flight attendant is truly your passion, you should go after it and put in the necessary effort to be well-prepared for the interview. This will improve your chances of getting hired. Our hiring guide for cabin crew is now complete. If you keep in mind the advice above, submitting your application should be simple for you. Best of luck to you!
Contact Information
FIREFLY AIRLINES 
Address: Lot R-01, 3rd Floor, CITTA Mall, No: 1, Jalan PJU 1A/48, Ara Damansara, 47301 Petaling Jaya, Selangor, Malaysia. (Principal Office)
Telephone: +603 7846 3622
Website: https://www.fireflyz.com.my/
Instagram: https://www.instagram.com/fireflyairlines/
Facebook: https://www.facebook.com/Firefly/
YouTube: https://www.youtube.com/@FireflyAirlinesMY