In Saudi Arabia, Flynas, formerly Nas Air, is a domestic and international low-cost airline. It was the first low-cost carrier in the country. Up until 2006, Saudi Arabian Airlines was the only airline operating in the country granted licenses to reasonably priced carriers Sama Airlines and Nas Air. If you are looking for an airline to start your career, give this a shot.
Also Read: Prague Layover Guide: Best Things to Do in 24 Hours
It can be a little frightening to begin your research on cabin crew applications, but this is the only way to fully understand how to enter the industry. If you have what it takes, then go and make your first move. But if you are not confident enough to try, maybe you can work on these criteria to improve yourself. Here are the things you need to become a Flynas Flight Attendant.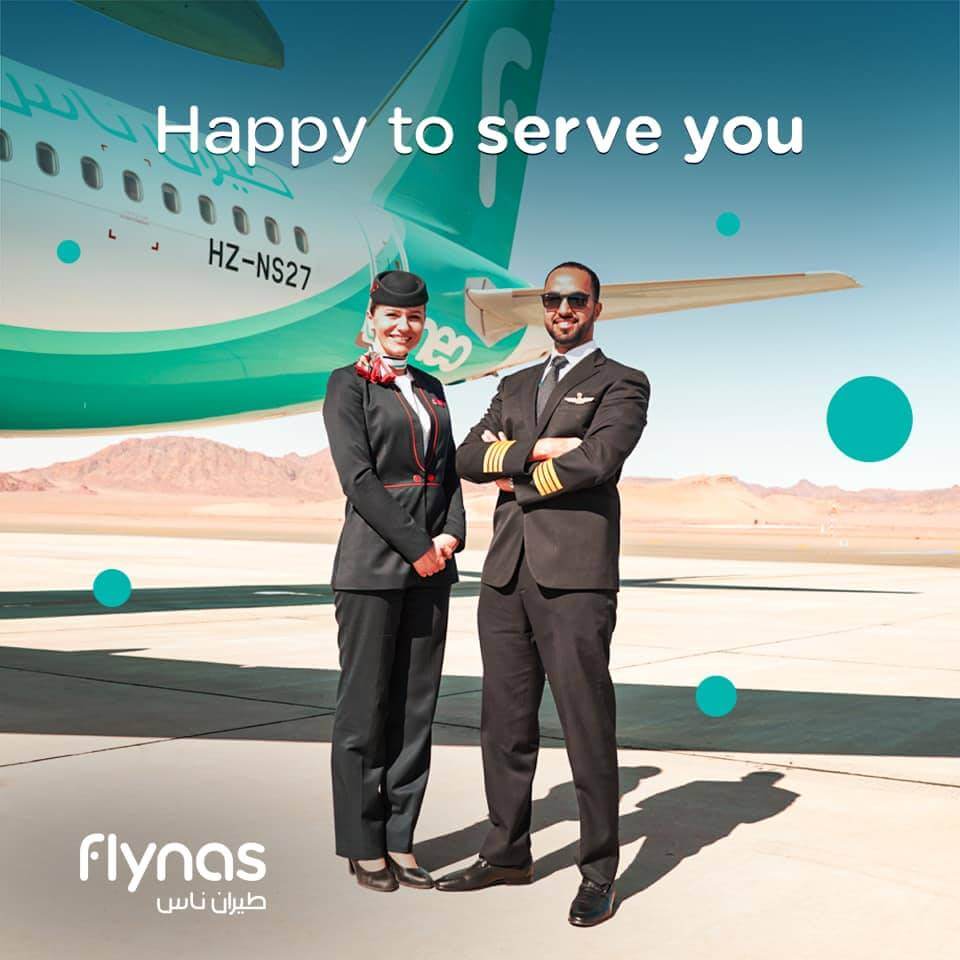 List of Requirements and Qualifications to become a Flynas Cabin Crew
Must have a high school diploma.
Must be of a proportionate height and weight, with males being at least 168 cm tall, and the minimum height for women is 160 cm.
You must be between 21 to 30 years old.
Must be able to swim.
Arabic and English language proficiency
Excellent overall presentation,
It is preferred if you have prior airline or in-flight service experience.
Medically fit and capable of passing all necessary tests, including a class three medical examination.
Responsibilities:
You must conduct pre-flight questions about safety, first aid, emergency procedures, and other onboard services.
You must be knowledgeable about various cultures.
You are responsible for staying informed of all emergency and evacuation procedures in addition to First Aid and on-board services.
You must exercise your problem-solving and judgment abilities to effectively and successfully address client concerns.
You need to possess good conduct.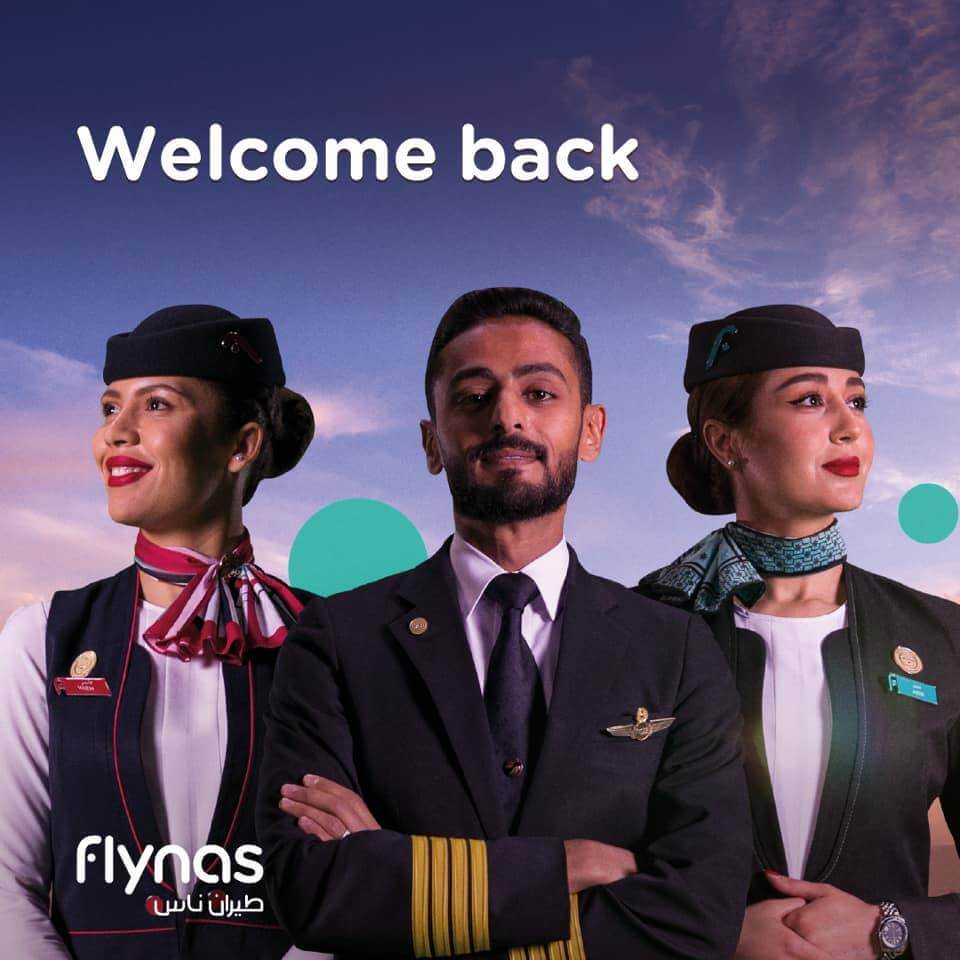 Application Process
Step 1: Visit Flynas website, you can go here: https://career.flynas.com/
You would need to visit their website to begin with your application. Once there, you will be prompted to click the apply button after creating an account or logging in if you already have one. You will then have access to the application form that you'll need to need to respond.
Step 2: Complete the application. Make sure you provide the true and correct possible to all questions. Be aware that lying on your application could cause it to take longer to process. It will highly affect your chances of getting hired.
Step 3: Check for possible errors in your application before submitting it. You will have to wait for new information after submitting the application form. If you successfully complete the first stage, the company will email you the information for the second stage.
Step 4: Wait for the confirmation of your application. This could take days, weeks, or even months. Processing online applications will take longer if there are bulks of applications being reviewed for the position.
Documents you need to bring for the interview:
8 pcs. Passport Size Picture
Curriculum Vitae (CV)
Passport
Iqama (for non-Saudi)
National Card for Saudis
School Certificates (copy)
Training Certificates (if applicable)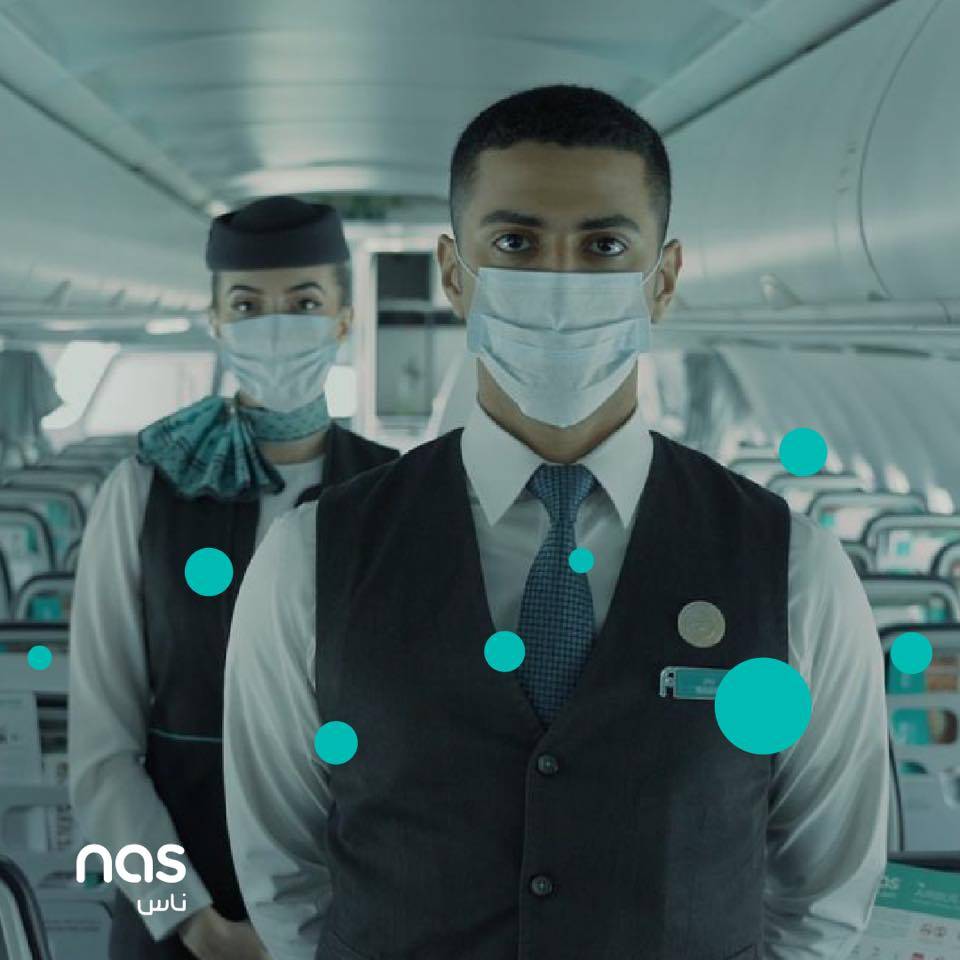 Salary and Benefits
The base pay for flight attendants working for Flynas ranges from $1347.34 to $1481.73 per month. In addition to this, they also give you rewards that can raise your base pay and improve your overall flight attendant salary. Your salary may increase after a year or two, which will then be based on your performance.
Perks for family
Every year, you are entitled to 30 paid vacation days.
Life and Health insurance
Compensation for each flight
Incentives
Discounts on specific services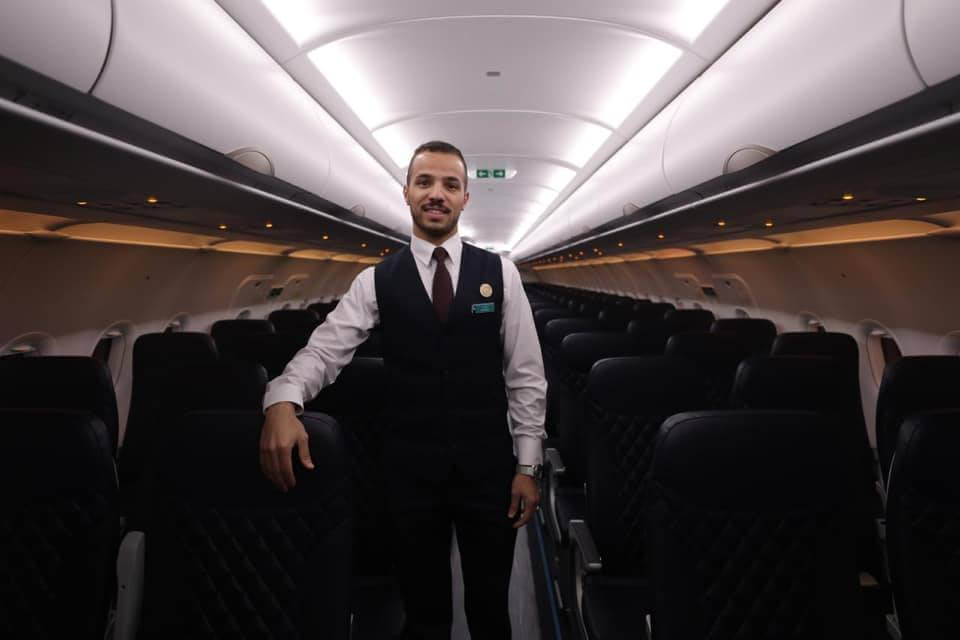 Video: Flynas Crew with Passengers
This video presentation of Flynas in 2019 shows how a comfortable flight impacts each passenger on board. You will also see the actual preparation and assignment of each cabin crew during the flight and how they work together to bring out the best service under Flynas.
Photos: Flynas Cabin Crew Uniforms
Check out these pictures of Flynas Airlines crew so you can see what they look like in uniforms:
Frequently Asked Questions
The following are some of the common questions asked about Flynas Airlines flight attendants.
1. What age must you be to apply to Flynas?
For both men and women applicants, you must be at least 21 years old and not more than 30 years old.
2. What is the required minimum level of education? I'm only a high school graduate, can I still apply?
Don't worry if you don't have a degree in college, a high school diploma or an equivalent certification would be enough.
3. Does Flynas permit tattoos or piercings?
As long as tattoos it cannot be seen while wearing your cabin crew uniform, the company has no further restrictions on this. Piercings are not allowed to wear during work.
4. Can I earn decent more money in Flynas?
Yes, eventually your pay will rise. Everything is dependent on your performance and length of service. They give salary increases after a year or two.
5. Does Flynas offer its employees any benefits?
Yes, the business offers a variety of benefits to its employees, including health and life insurance, 30 days of paid vacation, insurance, and family benefits, etc.
6. I don't know how to swim, can I still apply as a Flight Attendant?
One of their basic requirements is being able to swim in case there is an emergency during a flight. Therefore, members of the cabin crew must be able to swim independently in order to work for Flynas.
7. Where can I access their careers page?
Go to https://career.flynas.com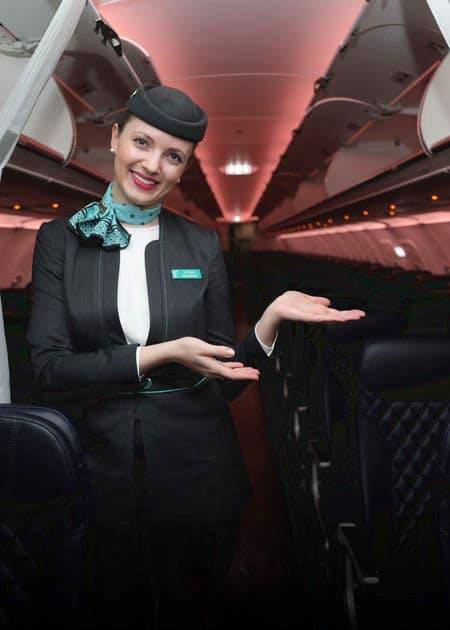 Summary
Flynas Airlines flight attendants are the embodiment of customer service. They are passionate about their work and truly care about their passengers. They go above and beyond to make sure that everyone on board is comfortable and safe. From providing blankets and pillows to assisting with luggage, they do everything they can to make the flight as enjoyable as possible. Flynas flight attendants are also known for their amazing sense of humor and friendly demeanor. They always have a smile on their face, no matter how challenging the situation may be. This positive attitude is infectious and makes the flying experience all the more enjoyable. It's no wonder that Flynas is one of the most popular airlines in the world!
Flynas is one of the most trusted airlines in Saudi Arabia. Through years of experience, they manage to build a name in the industry of aviation. If you are an Iqama holder and have all the qualifications needed for this job, then start your application today.