Does reaching your cabin crew dreams sound impossible? You don't have to worry any further, for we'll be guiding you every step of the way. If you've been looking for an article that can give you immense information, you've found the right one. Starting your research on cabin crew applications can be a little scary, but lucky for you, we have your back. We'll be discussing everything you need to know about Flynas' cabin crew hiring.
Also Read: Venice Layover Guide: 24 Hours in Venice Itinerary
As you try to achieve your career goal to become a cabin crew, you will come across many airline companies where you will be interested to start your journey. But, of course, you still have to do your research to ensure that you will find the most suitable company for your career. If you choose Flynas, here we summarize everything you need to know when applying.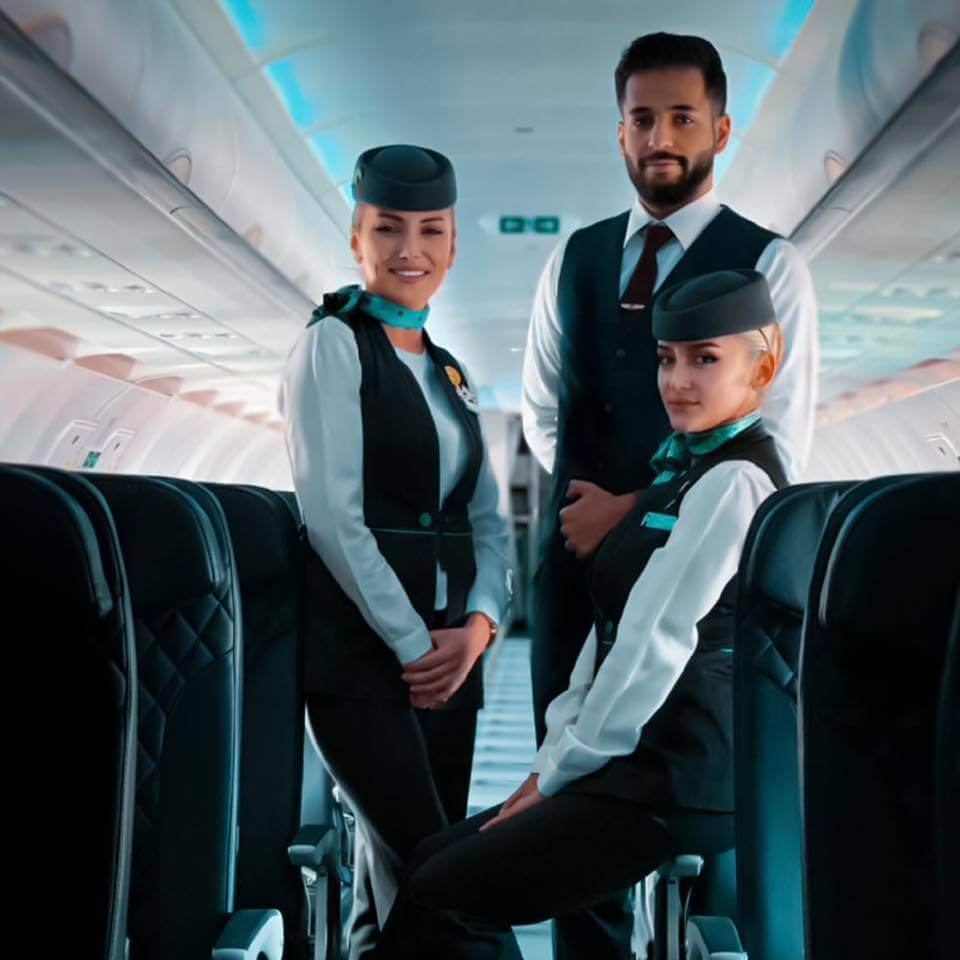 Overview of Flynas
Flynas, previously Nas Air, is an international and domestic minimal aircraft established in Saudi Arabia. It was the nation's first low-cost carrier. Saudi Arabian Airlines has been the nation's lone airline up until 2006 when the government granted licenses to affordable operators Nas Air as well as Sama Airlines. Nas Air began operations in February 2007 that year. Nas Air placed an order for 20 of the Airbus A320 family aircraft in late 2007.
In November 2013, the company was renamed from Nasair to Flynas. Flynas agreed in January 2017 to purchase 80 Airbus A320neo series planes, with delivery dates ranging from 2018 to 2026. Flynas received the very first Airbus A320neo class aircraft in November 2018.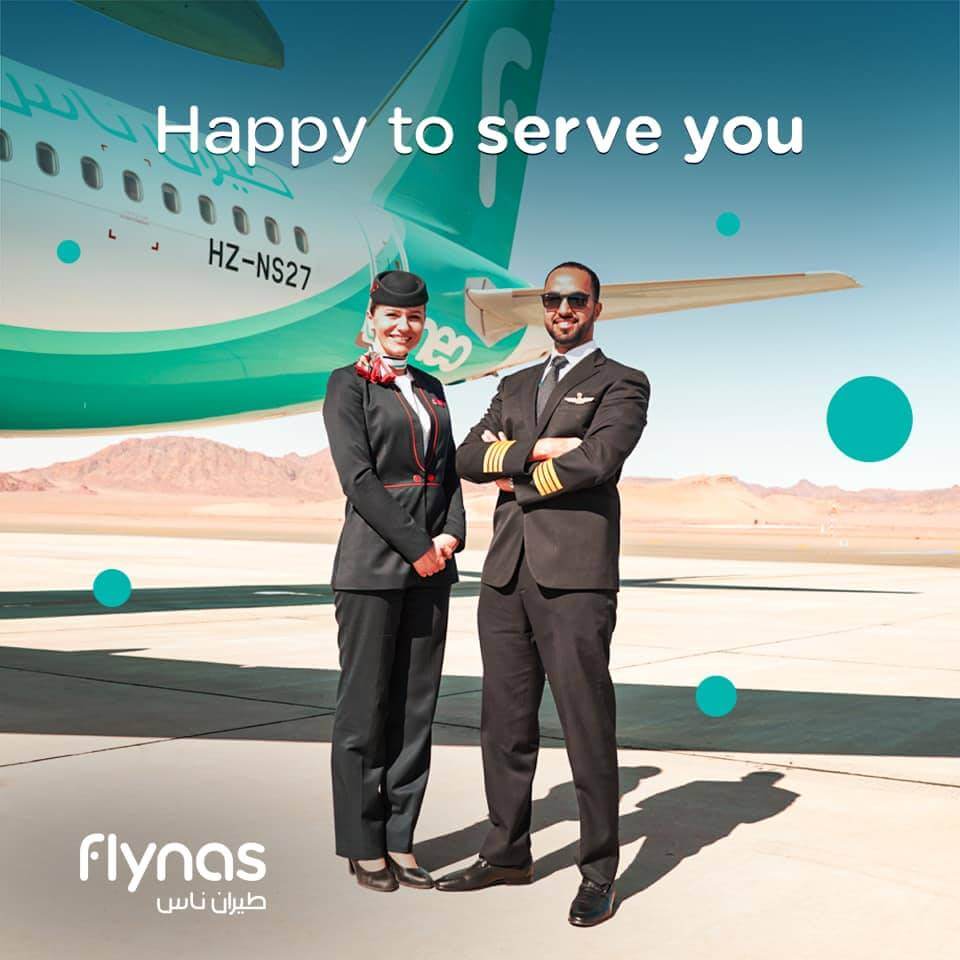 Responsibilities
Taking on a new job is always scary, whatever that job might be. Thus, it's essential to understand every aspect, no matter how small it may seem. Being knowledgeable about every little thing will help you increase your chances of getting hired for the job you want. Here are some of the responsibilities that you have to take note of as a Flynas flight attendant.
Must conduct a Pre-flight training for cabin crew, including questions about safety, emergency protocols, First Aid, and in-flight service
Must be sensitive to particular requirements and know diverse cultures
You're tasked to keep up to date on all emergency and evacuation procedures, as well as First Aid and in-flight services.
You are required to use your problem-solving and decision-making skills to successfully and efficiently handle client concerns.
Maintains a strong standard of public behavior while gone from the place and in situations where they are likely to be recognized as members of the Flynas cabin crew.
You must consistently provide excellent customer service to every customer at all times.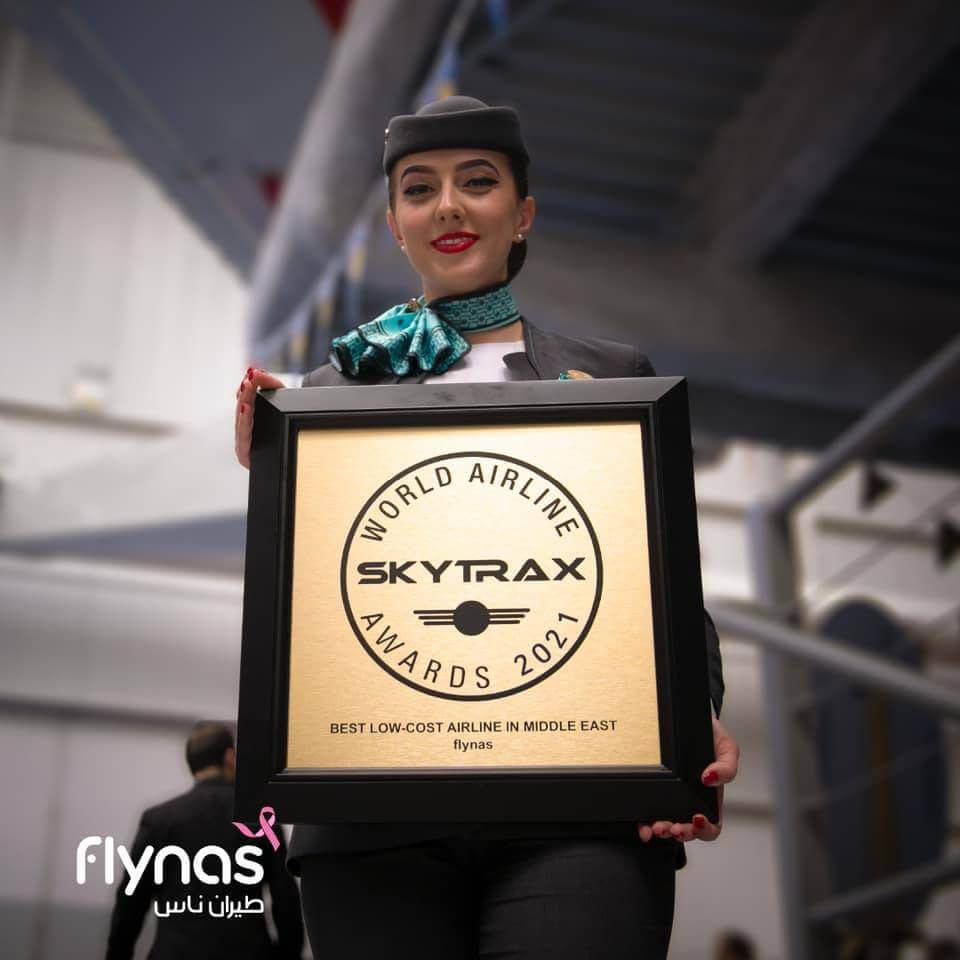 Qualifications
If you think that being a cabin crew member is your true calling, it's time to move on to the next step. We have to ensure that you're qualified enough to join their crew. This is one of the first things hiring committees look at, so you must show them you're the most suitable candidate for the job. To do this, you have to be able to meet each requirement that they're asking for.
Must have a high school diploma
Must have proportional weight and height, 168 cm minimum for males, and 160 cm minimum for females
Between the ages of 21 and 31 for female applicants
Must have 0-3 years of experience
Have good swimming abilities
You must be detail-oriented
Must have skills in communication and presentation
Proficiency in English and Arabic
Experience with airlines or in-flight services is preferred
Must be a management member of MIS
Medically fit and capable of passing a class three medical exam as well as all other required tests
Have a fantastic presentation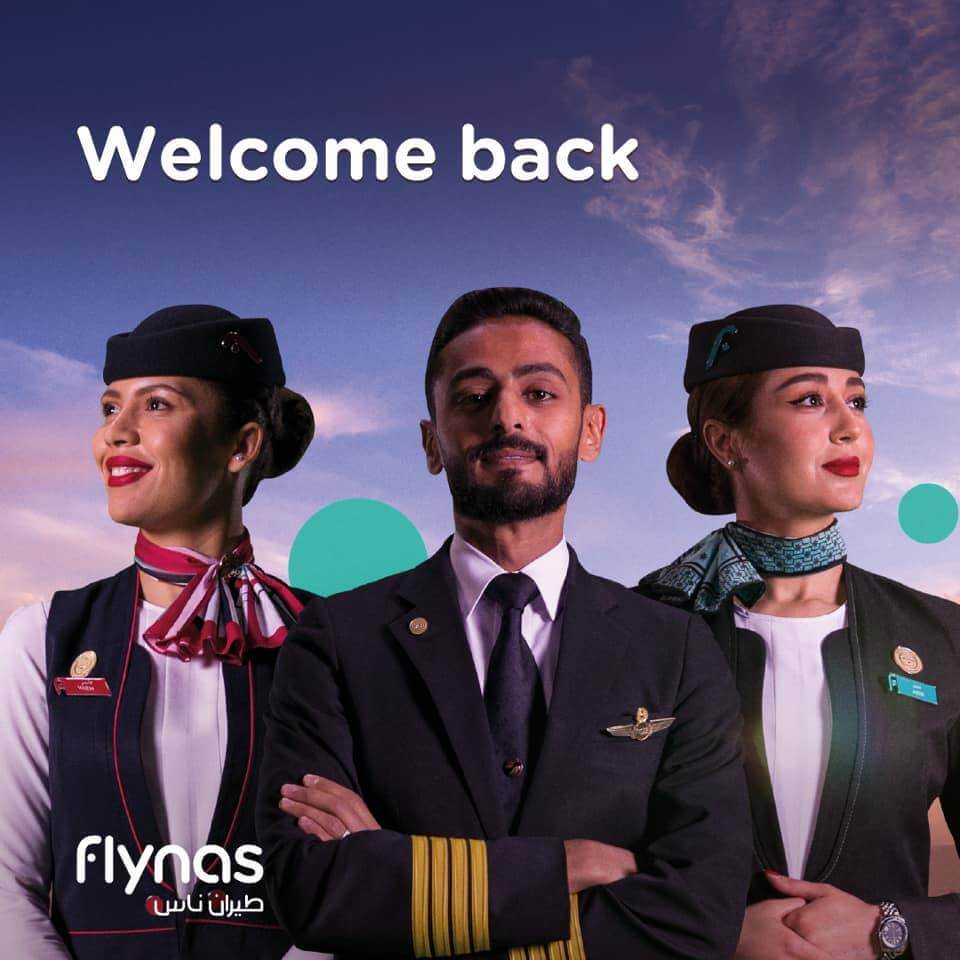 Document Requirements to Prepare
Along with the qualifications would be proof that you meet their requirements. This is done by submitting documents showing your credentials and giving the hiring committee a glimpse of who you are. With that, ensure that the files you are being asked to submit are accurate and true, for altered or fake information can result in the rejection of your application. Here are some of the things you'll be needing.
Application form
Birth certificate
Updated health and dental records
Valid Passport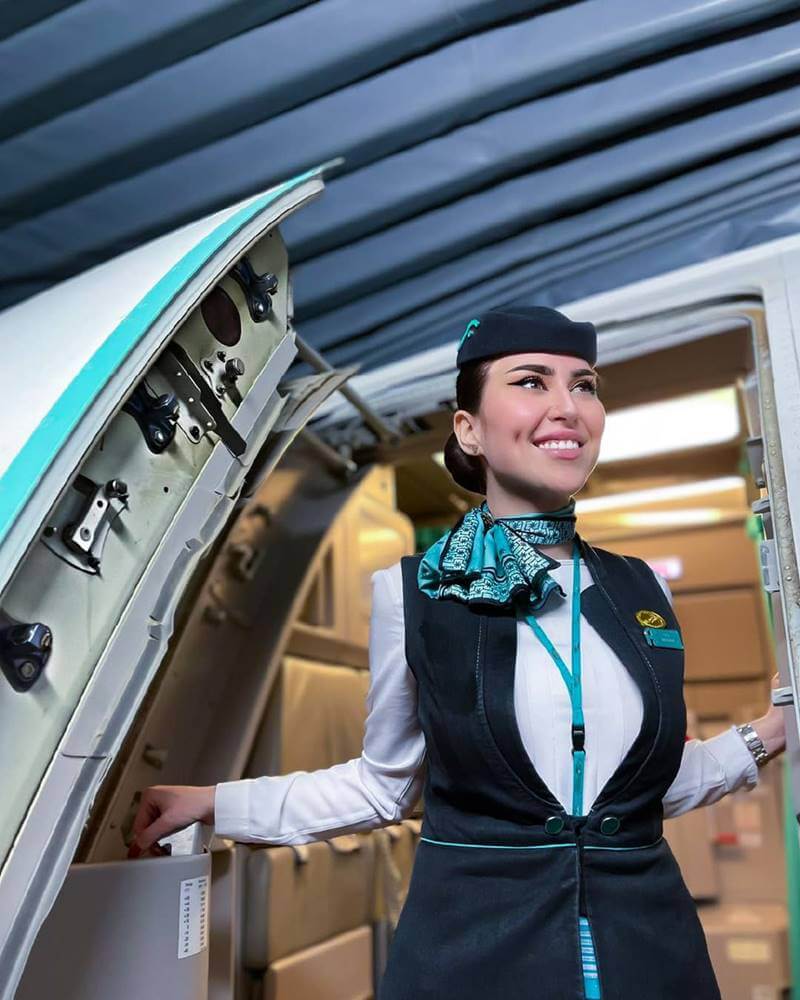 Where to Apply for a Job for Flynas Online
Are you ready to take your research to the next level? If so, then you can take a glimpse of Flynas' careers page. Don't forget to visit this as much as possible, especially during the application process, to look for any job opportunities or changes that might happen.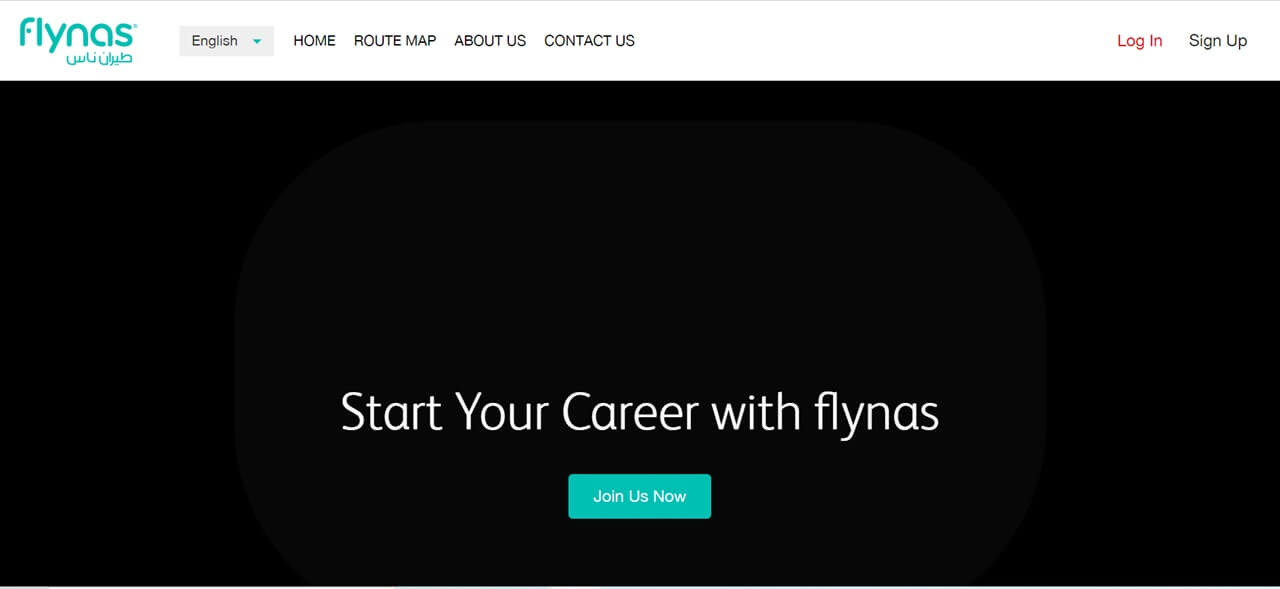 Doing consistent research would help you stand out from the rest of the crowd. Preparedness is always necessary, especially for those applying, so be sure to check this link.
How to Become a Cabin Crew for Flynas
If you meet Flynas' flight attendant qualifications, you can now start applying for the said job position. These are the following steps you need to follow when applying for a flight attendant position at Flynas.
Step 1: Visit the website
To start drafting your application, you would have to go to their website. Once there, you will be asked to create an account or log in if you have already and click the apply button. After doing so, you will have access to the application form that you'll have to answer.
Step 2: Fill out the application form
Once you gain access to the application form, you can start answering the application form. Make sure that you answer everything asked for with the utmost honesty. Take note that dishonesty in your application can prolong the processing or even cancel your application, so be sure to remain honest.
Step 3: Submit the application form
Once you have submitted the application form, you'll have to wait for further updates. The company will inform you if you have passed the first stage and email you the second stage's details. Be sure to keep on the lookout to ensure that you won't miss their letter when it arrives.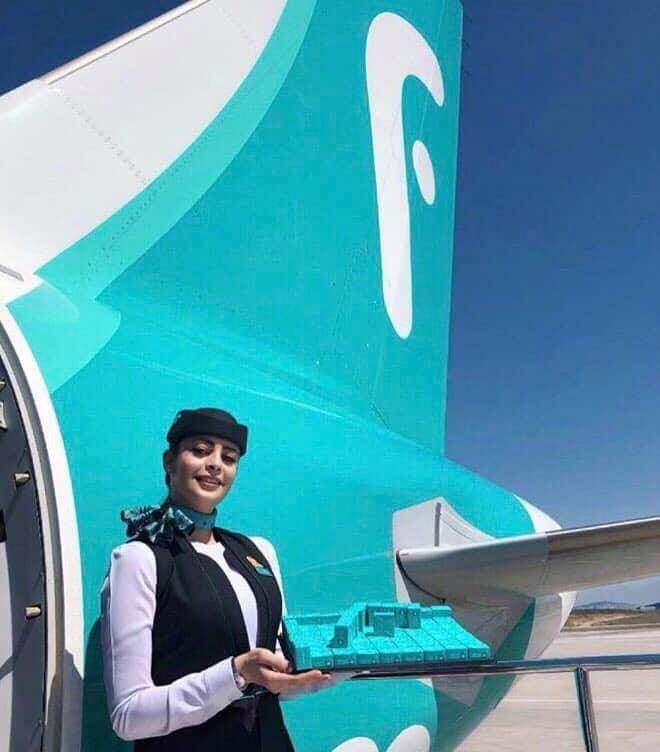 Monthly Salary of a Flynas Flight Attendant
One of the critical aspects that need discussion would be salary. Most of the time, the pay would play a significant factor in whether or not you're willing to take the job. In this scenario, it may be the same case as well.
If this is something you're worried about, you don't have to. Flynas flight attendants get a base pay of $1347.34 to $1481.73 every month. Aside from this, they also reward you with benefits that can increase your base pay and heighten your whole flight attendant experience.
Benefits for family
Company operations
All members of the Flynas cabin crew will receive airplane tickets
You are entitled to 30 paid vacation days every year
Health and life insurance
Allowances for flying hours
Attractive salary
Video:  Flynas Promotional Video
Do you want to know more about the company's goal for its customers? You can do so by viewing the video below. The short video contains Flynas' wishes for their customers and their intentions for the company and its customers.
They have listed down some things they hope to achieve when people choose to fly in their airline. Examples would be connecting people with loved ones, the world, and their futures.
Photos: Flynas Flight Attendant Photos
Check out these beautiful pictures of Flynas Flight Attendants in uniform. If you wish to picture yourself being a part of this company, check out these photos to give you an idea about working for this airline:
Frequently Asked Questions
Now here are the frequently asked questions about Flynas and the application process for the company's flight attendants:
1. What is the age requirement to apply in Flynas?
For women, you must be at least 21 years old and no older than 31 years old.
2. What is the minimum educational attainment to be able to apply in Flynas?
You must have a high school degree or something equivalent to this.
3. Does Flynas allow its employees to have tattoos and piercings?
The company has no other rules regarding this as long as both tattoos and piercings are not seen when they're wearing their cabin crew uniform.
4. What is the minimum height required to apply in Flynas?
You should be no smaller than 168 cm or 5 feet 5 inches for males. While for females, you should be at least 160 cm or 5 feet 2 inches.
5. Does Flynas require you to be fluent in a language?
Yes, you have to be fluent in both English and Arabic. Knowing other languages, however, would also be considered an advantage.
6. Do you need to have experience before applying to Flynas?
Flynas allows you to have 0-3 years of experience before your application date.
7. Can my pay increase working in Flynas?
Yes, your pay can increase eventually. It all depends on your position, benefits, etc.
8. Does Flynas provide benefits to its employees?
Yes, the company gives its employees multiple benefits, such as health and life insurance, family benefits, 30 days of paid vacation, etc.
9. Do you need to know how to swim before applying to Flynas?
Flynas requires its cabin crew members to know how to swim without assistance.
10. Where can I see the company's careers page?
You can visit their careers page by going to https://career.flynas.com/.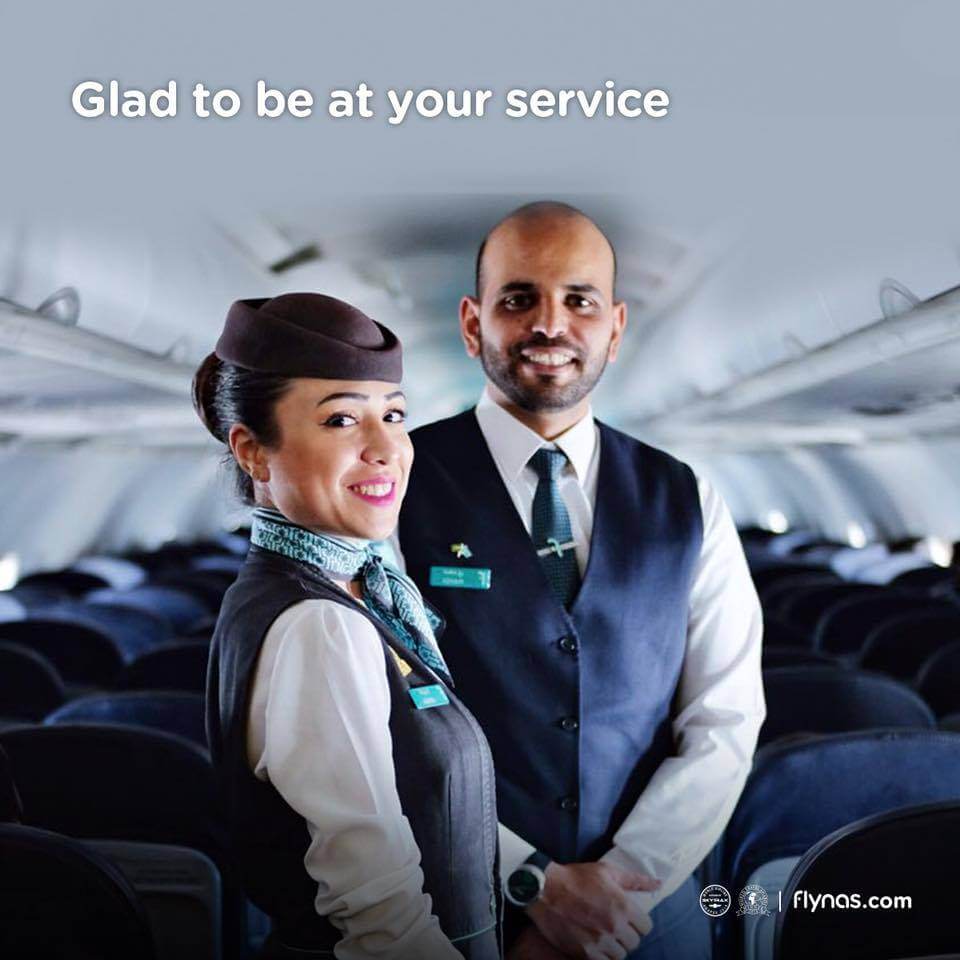 Summary
Following your dreams isn't always easy for everyone. Sometimes, hope may not be enough. However, with the right amount of hard work, you'll eventually be able to get there. Make sure never to give up and always try your best to reach your dreams. You're one step closer to achieving it when you continue to do so.
That being said, if joining the airline and transportation industry is something you've always wanted, then don't be afraid to take that leap. This job can give you memories of the world for a lifetime, so you shouldn't pass up on this opportunity. While it can be scary to send in that application, always take the chance, for you'll never know what can happen. We hope you learned a lot from this article until we see you next time!
Contact Information
FLYNAS
Address: 8018 Abi Bakr As Siddiq – Ar Rabi AR RIYADH 13316 – 4040
Telephone Number: 920001234
Website: https://www.flynas.com/en
Facebook: https://www.facebook.com/flynas/
Instagram: https://www.instagram.com/flynas/?hl=en
Twitter: https://twitter.com/flynas/en