Air France is one of the well-known airlines in the world, with a rich history dating back to 1933. It has its headquarters in Tremblay-en-France and operates from its hub at Charles de Gaulle Airport, which is situated near Paris. As one of the founding members of the SkyTeam airline alliance, it plays a significant role in the aviation industry. The airline is noted for offering a range of services to passengers, including a variety of flight options to several destinations globally.
Also Read: Air France Flight Attendant Salary and Benefits 
In the many years since its establishment, this company has grown to become a preferred choice for travelers, thanks to its consistent efforts in enhancing passenger experience. This article will introduce you to some of the major information about this airline, including its brief history, products and services offered to passengers, and employee benefits for those who wish to work for them.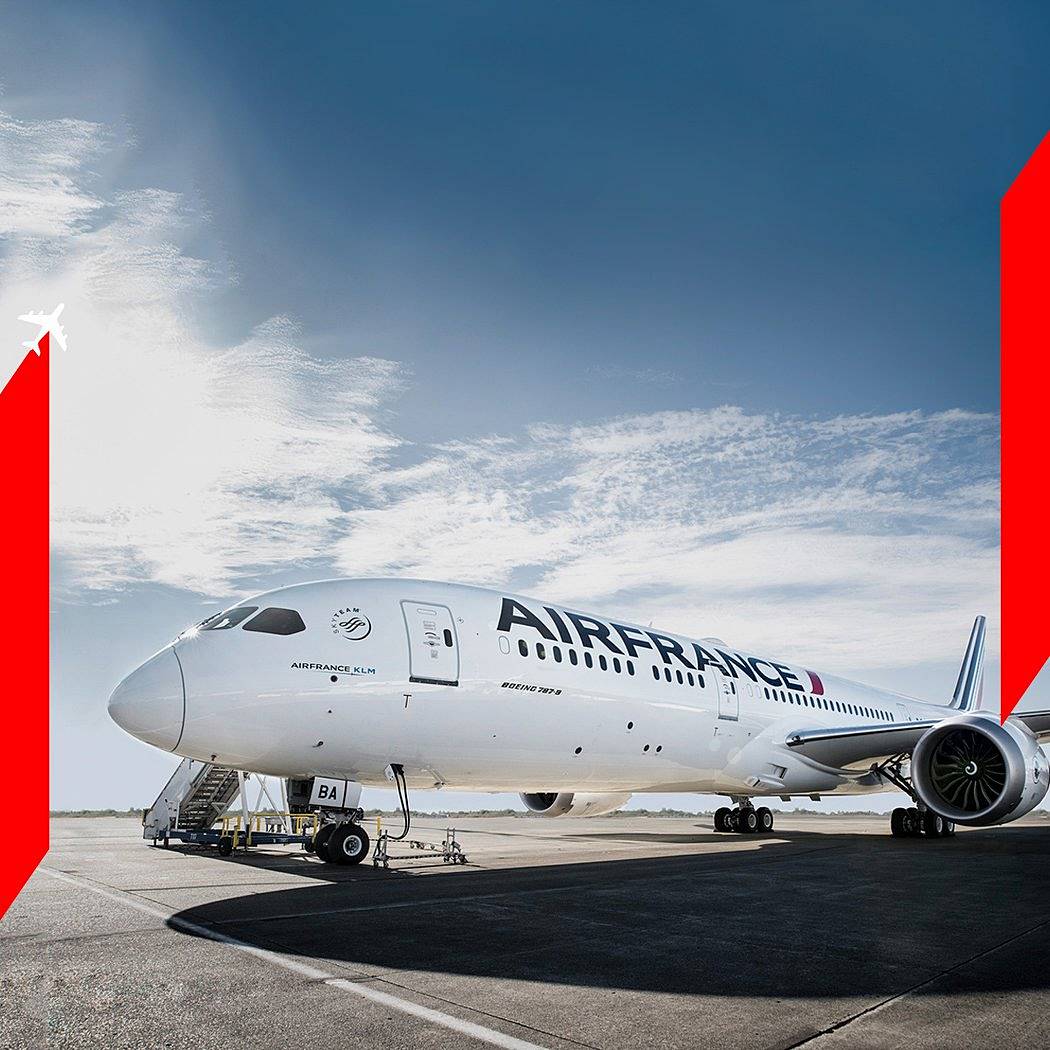 Quick Facts
Airline Name:

Air France

Airline IATA Code:

AF

Headquarters:

Roissypôle, CDG Airport, Tremblay-en-France, France

Founded:

August 1933

Number of Destinations:

223

Fleet Size:

243

Fleet Types:

Airbus A330-200, Airbus A350-900, Boeing 777-200er, Boeing 777-300er, Boeing 787-9, Airbus A330-300, Airbus A220-300, Airbus A318, Airbus A319, Airbus A320, Airbus A321, Boeing 737-700, Boeing 737-800, Boeing 737-900, Bombardier Crj-1000, Embraer 170, Embraer 190, Embraer 175, Embraer 190, Embraer 195 E2-200, B747-400Bcf, B747-400 Erf, Boeing 777-F

Location Hubs/Bases:

Paris Charles de Gaulle Airport (Paris), Paris Orly Airport (Paris)
Brief History Overview
Air France came into existence on August 30, 1933, through the merger of several airlines including Air Orient, Air Union, and Société Générale des Transports Aériens (SGTA), the last of which was the earliest commercial airline in France. This merger allowed the new company to benefit from an already extensive network across Europe and beyond, reaching as far as North Africa. However, during the Second World War, Air France had to relocate its operations to Casablanca, Morocco.
Fast forward to 2015, the airline faced economic hardships, worsened by a strike from its pilots, leading to the decision to eliminate around 2,900 jobs. Over the next couple of years, the company saw several significant changes including the retirement of its last Boeing 747-400 in early 2016, and welcoming the first Boeing 787–9 in 2017. Moreover, it witnessed a strategic partnership formation with Delta Air Lines, China Eastern Airlines, and Virgin Atlantic to strengthen the bonds between these carriers. This involved share purchases among the airlines, although the plan to buy a portion of Virgin Atlantic was later called off in 2019.
Products and Services
Flights – This service offers transportation to numerous destinations globally, providing passengers with a range of options from economy to first class to suit different preferences and budgets. Travelers can enjoy in-flight amenities and a comfortable journey whether traveling for business or pleasure.
Maintenance – The airline ensures the utmost safety and efficiency of its aircraft through regular maintenance services. Highly skilled technicians use advanced technologies to perform necessary inspections, repairs, and overhauls to keep the fleet in top-notch condition.
Cargo – Apart from transporting passengers, the company also has a cargo service that handles the shipment of goods and freight globally. This service promises secure and timely delivery, leveraging a vast network to facilitate trade and transport of commodities across borders.
Flying Blue Royalty Program – This loyalty program is designed to reward frequent flyers, offering them points for each flight they take. Members can redeem the accumulated points for a range of benefits including ticket upgrades, access to lounges, and extra baggage allowance, making their travel experience more enjoyable and comfortable.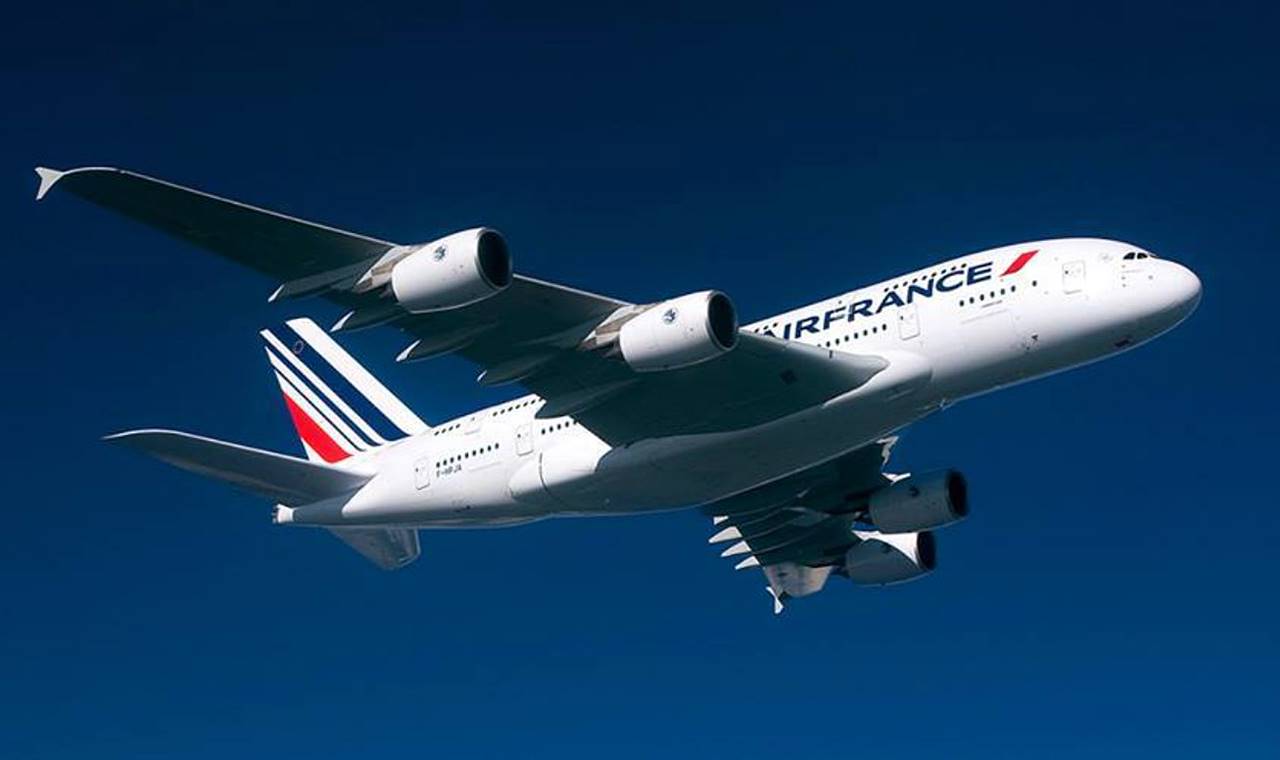 Work Culture
Working at Air France is generally seen as a positive experience, with many employees noting the supportive work environment as a major pro. Team members find it a great place to build a career, especially valuing the continual learning opportunities that keep them engaged and busy. The benefits package, including substantial health and 401K plans, are highlights for many who work here, adding to the sense of job satisfaction.
On the downside, while it is hard for some to pinpoint specific cons, there is an acknowledgment that the pay could be better. Despite this, the option for overtime is available, which can help to mitigate potential earnings limitations. Overall, the workforce enjoys a productive and collaborative environment, where the emphasis on personal growth and supportive teamwork stands out.
Benefits for Employees
Health Insurance

– Employees have access to comprehensive health insurance, ensuring they have medical coverage when they need it. This benefit helps to protect employees and their families by offering a range of healthcare services.

401K Plan

– To assist employees in securing their financial futures, the company offers a 401K plan. This facilitates savings for retirement, with the option for employees to contribute a portion of their salary to this fund, sometimes with company matching contributions.

Maternity & Paternity Leave

– Expecting parents working at the company are supported through maternity and paternity leave policies. This benefit ensures parents can take time off to care for a new child, fostering a work-life balance and supporting families.

Vacation & Paid Time Off

– Employees are encouraged to take time off to recharge, with provisions for paid vacations. This system is designed to help employees avoid burnout, promoting a healthier work environment through adequate rest and relaxation.

Employee Discount

– Working here comes with the perk of employee discounts, helping to make the products and services more affordable for team members. These discounts are a way for the company to show appreciation for the hard work and dedication of their staff.
Video: Stormy Flight – Air France B777 NEW Business Class to New York
In this video, the vlogger traveled on Air France's recently updated Business Class seat on their renovated B777-300/ER for a journey from Paris to New York. Unfortunately, the weather in New York was unfavorable with rain and poor visibility. 
Ahead of the video trip, the vlogger had the unique opportunity to visit the Air France Operation Control Center (OCC) and learn how they coordinated the flight's departure. This gave him a rare glimpse behind the curtains, which you can also watch. Despite the heavy rain and limited visibility in New York, causing a 40-minute delay while they waited for clearance, they eventually embarked on an ILS approach to runway 13L. 
Summary
Air France is certainly one of the good options if you are flying in and out of its hubs. Its destinations aren't just limited within France, in fact, you can also fly to other countries regardless if it's long, medium, or short haul. On the other hand, if you are looking for a place to work for, this airline might be the one to consider since it offers generous benefits to its employees and the feedback about its work culture is positive. 
Contact Information
Company Name: Air France
Address: 2 Rue De Robert-Esnault-Pelterie, Bp 93290, Paris, Ile-de-France, 75007
Telephone No.: 33 1 41565656
Website: https://wwws.airfrance.fr/
Facebook: https://www.facebook.com/airfrance/
Instagram: https://www.instagram.com/airfrance/
Twitter: https://twitter.com/airfranceklm