Turkish Airlines has long been a big name in the aviation industry. With its HQ in Turkey, this company started its journey many years ago, and today, it stands tall as a reliable and popular choice for travelers around the world. It has worked tirelessly to earn a reputation for quality service and a wide range of destination options. Many people opt for this airline when planning their trips, be it for business or leisure.
Also Read: Turkish Airlines Flight Attendant Salary and Benefits 
The airline has integrated modern technology into its operations to ensure a smooth and pleasant experience for all its passengers. It is also known for offering some of the best in-flight amenities in the industry, showing its dedication to providing a comfortable and enjoyable flight experience. Let's learn more about this company in the next sections of this article.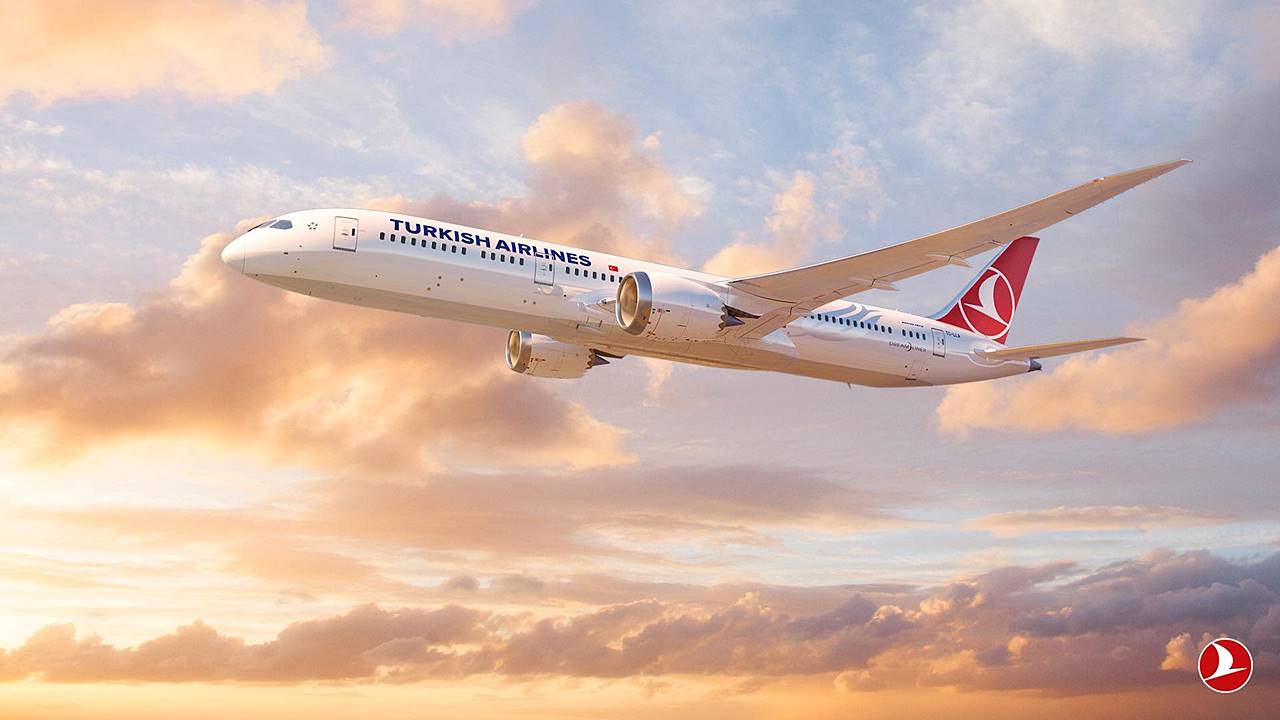 Quick Facts
Airline Name:

Turkish Airlines

Airline IATA Code:

TK

Headquarters:

Atatürk Airport, Yeşilköy, Istanbul, Turkey

Founded:

May 1933

Number of Destinations:

340

Fleet Size:

400

Fleet Types:

Boeing 787-9 Dreamliner, Airbus A350-900, Boeing 777-300 ER, Airbus A330-300, Airbus A330-200, Airbus A321neo, Boeing 737-900ER, Airbus A321-200, Airbus A320-200, Boeing 737-800, Airbus A319-132/100, Boeing 737 MAX 9, Boeing 737 MAX 8

Location Hubs/Bases:

Istanbul Airport (Istanbul, Turkey)
Brief History Overview
Turkish Airlines began its journey on May 20, 1933, under the name Turkish State Airlines, overseen by the Ministry of National Defense. Initially, their fleet was small, having only two Curtiss Kingbirds with a seating capacity of five each, two Junkers F 13s that could accommodate four passengers each, and a Tupolev ANT-9 that could seat ten passengers. In 1935, control shifted to the Ministry of Public Works and it got a new name, General Directorate of State Airlines. By 1938, the Ministry of Transportation took over its management.
Entering the new millennium, the airline inaugurated a terminal at Istanbul's Atatürk Airport in January 2000, marking a significant milestone. The same year saw the expansion of their international presence as they established marketing alliances with several international airlines including American Airlines and Cathay Pacific. However, they left the Qualiflyer alliance in October 2000 to facilitate the attraction of a strategic investor for its privatization process, a group they had been associated with since 1998. 
Products and Services
Flights

– The airline offers flight services to various destinations globally. Customers can book one-way or round-trip flights easily through the airline's website or mobile app.

Hotels

– Apart from flight services, the company provides hotel booking options in different cities worldwide. They collaborate with numerous hotels to offer a range of accommodation options, from budget to luxury.

Rent a Car

– This service allows travelers to book a rental car along with their flight and hotel, ensuring they have transportation covered when they reach their destination.

Travel Insurance

– To give travelers peace of mind, the airline offers travel insurance policies that cover various unforeseen events like trip cancellations or medical emergencies. 

Gift Card

– Customers can purchase gift cards for their loved ones, which can be used to book flights and other services offered by the airline. 

Corporate Club

– This is a special program designed for corporate clients, offering a range of benefits including discounts on flights and other services, to facilitate business travel.

Miles & Smiles

– This is a loyalty program where frequent flyers can earn miles on their trips and other purchases, which can be redeemed for discounts on flights, upgrades, and other exclusive benefits.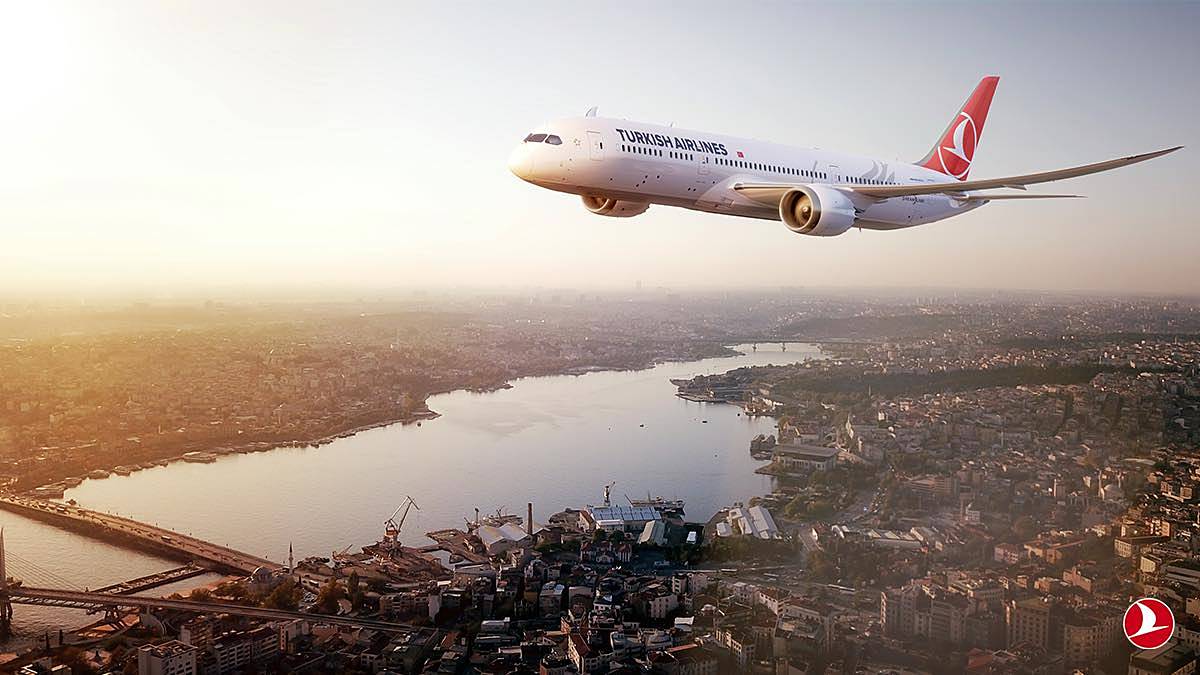 Work Culture
Working at the airline comes with its own set of unique benefits and challenges. One of the major perks of the job is the opportunity to travel around the world, experiencing new cultures and meeting new people. The work environment is known for promoting good work-life balance, fostering nice interpersonal relations and facilitating excellent communication. 
On the flip side, the job involves irregular working hours, which can be quite challenging, particularly for individuals with families. Balancing work and personal life might require extra effort due to the unpredictable schedule. Additionally, the flight schedule can be quite busy and variable, sometimes leading to extended working hours and a demanding work rhythm. 
Benefits for Employees
Private Health Insurance

– Employees receive health insurance that covers a wide array of medical services, ensuring they have access to healthcare whenever they need it.

Partnered Hotels

– When traveling for work, employees have the advantage of staying at select partnered hotels, providing them with quality accommodations at a reduced price.

Shuttle Network

– The company offers a shuttle network to facilitate easy transportation to and from work, helping to save time and reduce the daily commute stress.

Corporate Communication Activities

– The airline organizes events and activities that foster communication and camaraderie among employees, enhancing the working environment and encouraging teamwork.

Maternity and Nursery Benefit

– For employees who are new parents, the company offers benefits to support them during maternity and also provides nursery facilities to take care of their young children while they are at work.

Bonus

– Employees can look forward to receiving bonuses, which are a way for the company to reward hard work and dedication, helping to boost morale and financial security.

Language Allowance

– If an employee learns a new language that is beneficial to their role in the company, they receive an allowance as a reward and an encouragement to enhance their language skills.

Financial Aid for Marriage

– To support employees in significant life events like marriage, the company offers financial aid, helping to reduce the financial burden associated with wedding preparations.

Free and Discounted Flights

– One of the standout benefits is the access to free and heavily discounted flights, allowing employees to travel and explore new destinations without a hefty price tag.
Video: Flying Turkish Airlines New A350 + My First Hot Balloon Ride
In this video, the vlogger documented his trip on Turkish Airlines' recently launched A350, traveling from Montreal to Istanbul. He got a firsthand look at both the cockpit operations and the passenger cabin to get a feel of the fresh aircraft. Wearing a mask isn't a necessity on Turkish Airlines anymore, except if the destination demands it. They have reinstated the provision of welcome beverages and a comprehensive meal service for the duration of the flight.
Summary
This airline receives positive reviews from both passengers and employees. This adds up to its reputation as one of the recognized and top-tier airlines in the country. If you are thinking of flying with them, consider their products and services and how they treat their employees as it will reflect the services you will receive eventually. 
Contact Information
Company Name: Turkish Airlines
Address: Turkish Airlines General Management Building, Yeşilköy, Bakırköy, Istanbul
Telephone No.: (02) 8540 1733
Website: https://www.turkishairlines.com/
Facebook: https://www.facebook.com/turkishairlines
Instagram: https://www.instagram.com/turkishairlines
Twitter: https://twitter.com/TurkishAirlines