Swiss International Airlines, often simply referred to as Swiss, is the flag carrier of Switzerland. Based at Zurich Airport and Geneva Airport, it operates routes all over the world, bringing travelers to various international destinations. As a member of the Star Alliance, it coordinates with other major airlines to offer a broader network of destinations and services. And, because of its high standard of service, it carries the reputation of Swiss precision and efficiency.
Also Read: SWISS International Airlines Salary and Benefits
The airline embraces the spirit of its home country not only in its name but also in its service. Passengers can expect quality, hospitality, and a touch of Swiss culture when they fly with this carrier. Read on to learn more about this company.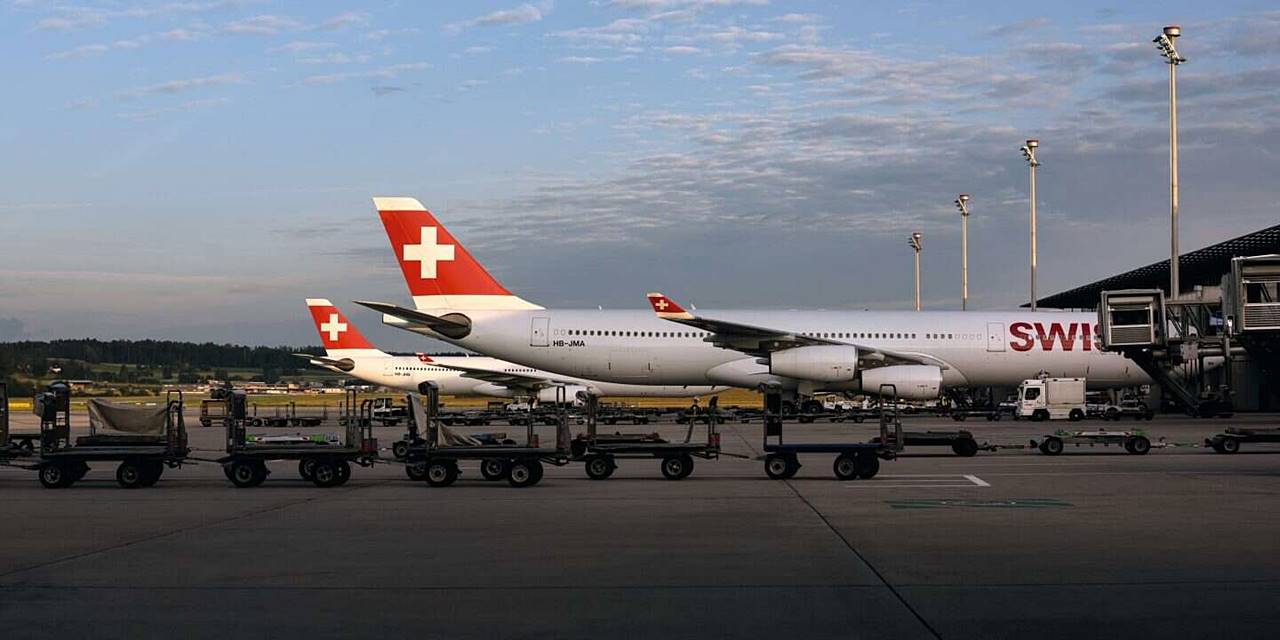 Quick Facts
Airline Name:

Swiss International Airlines

Airline IATA Code:

LX

Headquarters:

EuroAirport Basel Mulhouse Freiburg near Basel, Switzerland

Founded:

March 2002

Number of Destinations:

102

Fleet Size:

85

Fleet Types:

Airbus A220-100, Airbus A220-300, Airbus A320-200, Airbus A320neo, Airbus A321-100, Airbus A321-200, Airbus A321neo, Airbus A330-300, Airbus A340-300, Airbus A350-900, Boeing 777-300ER

Location Hubs/Bases:

Zurich Airport (Switzerland)
Brief History Overview
The airline came into existence following the 2002 bankruptcy of Swissair, which used to be the main airline of Switzerland. The formation of this company was largely influenced by Crossair, a regional affiliate of Swissair that received a substantial part of its assets, sold by the significant creditors, Credit Suisse and UBS. During that period, both companies were under the umbrella of the SAirGroup holding company.
Crossair underwent a name change, becoming Swiss International Air Lines, and commenced its operations on March 31, 2002. Despite facing financial struggles in its initial years, having lost US$1.6 billion from 2002 to 2005, it stood firm. The ownership of the company was divided among various entities including institutional investors holding the majority share. Moreover, it operates with several subsidiaries and employs over 7,000 people, making a substantial contribution to the economy and air travel industry.
Products and Services
Flights

– The airline offers a range of flight options to numerous destinations globally, ensuring passengers can reach their chosen destination with ease and convenience. From economy to first-class, travelers can choose the option that best suits their budget and preferences.

Swiss Air Rail

– This service facilitates seamless travel from the airport to various train stations, making the journey more convenient by merging air and rail travel into one ticket. 

Miles

– The airline's loyalty program allows passengers to earn miles every time they fly, which can be redeemed for flight discounts, upgrades, and other exclusive benefits. 

Gift vouchers

– These are available for customers looking to give a unique present to their loved ones, offering them the freedom to choose their dream destination. 

Rent a car

– Through partnerships with car rental agencies, the airline provides the option for travelers to rent a car at their destination, making it easier to explore new places at their own pace. 

Airport transfer

– This service ensures a smooth transition from the airport to the accommodation by providing pre-booked transfers.

Group travel

– Catering to groups traveling together, this option offers benefits like discounted fares and simplified booking processes.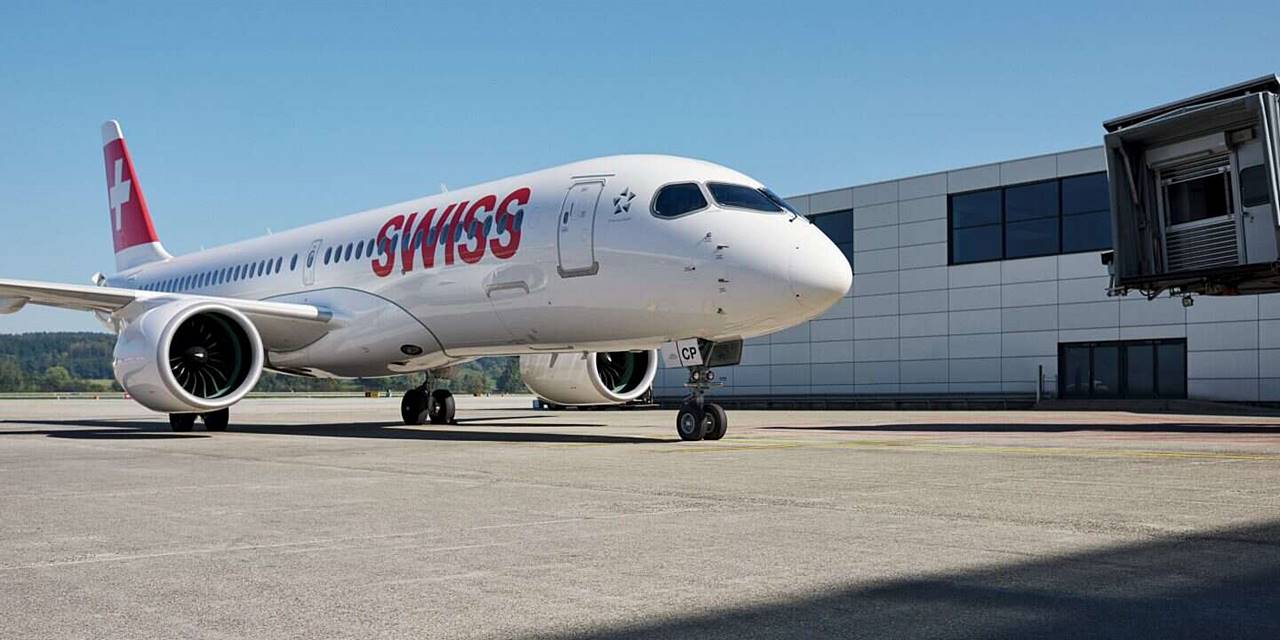 Work Culture
Working at this airline seems to largely be a positive experience for many employees, especially when it comes to the flexibility in the schedule and the fairness in pay. The management is generally described as nice, and the international atmosphere coupled with good teamwork within departments create a supportive work environment. Moreover, the benefits including those for travel are appreciated by the employees, adding a great perk to working with the airline. The collaborative environment and the good rapport among colleagues make it a pleasant place to work.
Benefits for Employees
Staff Travel

– Employees have the privilege to travel at a reduced rate, making it more affordable for them to explore new destinations during their off-time

Reduced price tickets for public transport

– To facilitate easier and cost-effective commuting, workers receive tickets for public transportation at a lowered price, helping them save on daily travel expenses

Insurance

– The company ensures its staff members are covered with a reliable insurance plan, providing a safety net and peace of mind in case of unforeseen events

Health Insurance

– Employees enjoy health insurance benefits, which covers their medical expenses and ensures they have access to good healthcare services without the burden of high costs

Travel – Apart from reduced fares for personal travels, the company often offers opportunities for work-related travel, allowing employees to work in different locations and experience new places
Crew Credit Card

– Crew members are provided with a special credit card to manage their expenses efficiently while on duty, offering a hassle-free way to handle financial matters during travels.

Health & Sports

– To promote a healthy lifestyle, the organization grants access to health and sports facilities, encouraging employees to keep fit and maintain a balanced life.
Video: High season at SWISS: In the Cockpit with Captain Romano | SWISS
Here's a typical video of pilots in the cockpit before every flight. The airline documented this process to let the passengers know the typical process of how it's done. Although the video is in the country's mother language, there's an available English subtitle. Check out this video to learn more. 
Summary
Overall, Swiss International Airlines is a signature name in terms of flying in Switzerland. Whether you want to go in the country or out of it to check some good destinations around Europe or other continents, this airline stands as one of the good options out there. 
Contact Information
Company Name: Swiss International Airlines
Address: 41 58 5846833
Telephone No.: Obstgartenstrasse 25/29, Kloten, Zurich, 8302
Website: https://www.swiss.com/xx/en/homepage
Facebook: https://www.facebook.com/flyswiss.ch/
Instagram: https://www.instagram.com/flyswiss/
Twitter: https://twitter.com/FlySWISS