Flight attendants are responsible for the safety of passengers on commercial and business airlines. Their duties include both pre-flight preparation and post-flight wrap-up. If you're interested in becoming a flight attendant, this article will explain how to become a flight attendant in Switzerland.
Also Read: How to Answer: What does excellent customer service mean to you?
Flight attendants have one of the most glamorous and exciting jobs in the world. They get to travel to far-flung destinations, meet interesting people, and experience new cultures. And if they're based in Switzerland, they get to do all of this while working for some of the most reputable airlines in the world.
In addition to providing safety briefings and serving drinks and meals, flight attendants also act as hosts, making sure that passengers have a comfortable and enjoyable journey. It's a demanding job, but it's also hugely rewarding. For those who love to travel, there's no better way to see the world than by becoming a flight attendant.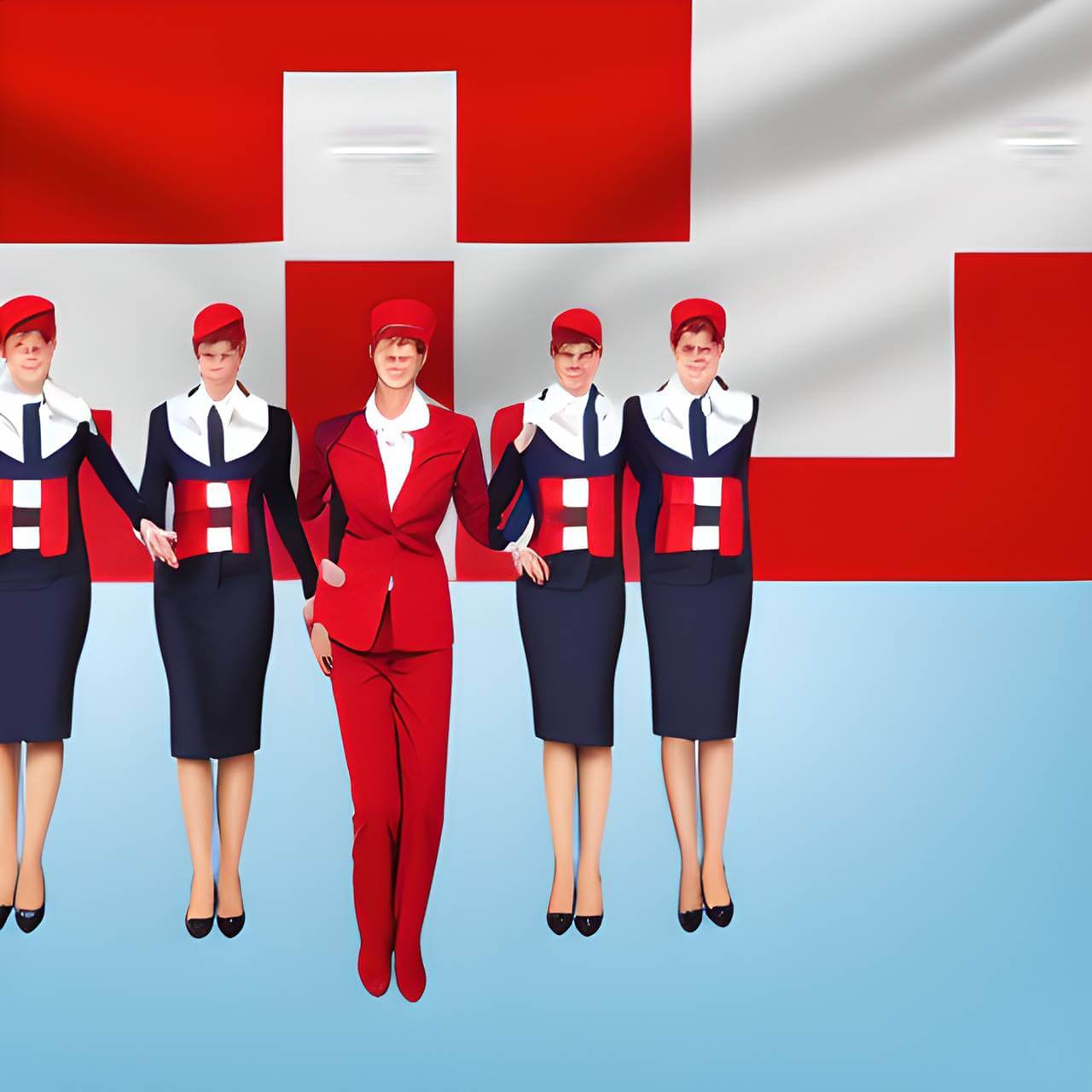 List of Airlines in Switzerland t

o Work as a 

Flight Attendant
Air Glaciers
Air Zermatt
Albinati Aeronautics
Cat Aviation
Dasnair
Edelweiss Air
Execu Jet Europe
Gama Aviation
Heli Swiss
Jet Aviation
JU Airs
Nomad aviation
Premium Jet
Rabbit-Air
Swiss Air-rescue
Tag Aviation
Zimex Aviation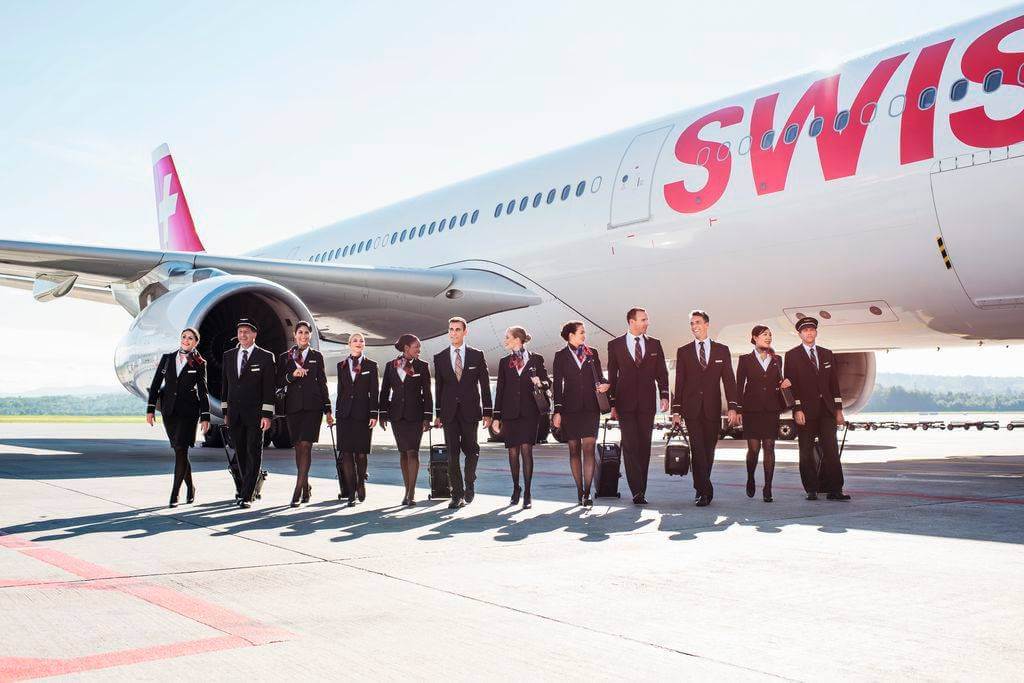 What are the Requirements of a Flight Attendant Job in Switzerland?
There are a few requirements that have remained stagnant throughout the years for flight attendants. Although, some specifications have changed with different airlines, here are a couple of the qualifications that have stayed constant:
Many airlines specify a minimum and maximum height for their flight attendants. Get a free evaluation to see if you qualify.
Good health overall
All five senses working properly ( hearing, sight, touch, smell, taste)
An appearance that is pleasing and well groomed
The vision can be corrected with contacts or glasses if needed
No facial piercings; one earring per lobe only
Tattoos are evaluated on a case-by-case basis for each airline. Apply for a free tattoo evaluation to determine your eligibility.
The following are the age restrictions for various airlines:
Age 21 or older, you can fly with any airline.
Another Interesting read: 3 Day trip To Spain: Madrid, Toledo and Segovia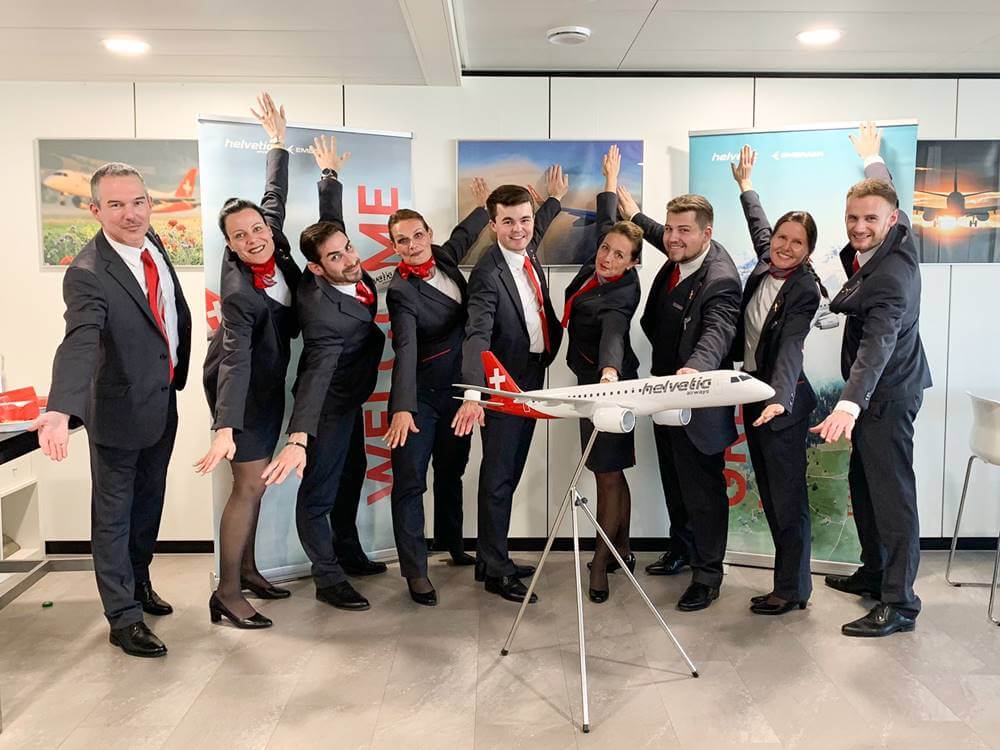 Steps to Apply 

for a Cabin Crew Job

in Switzerland
If you're looking for a job that involves helping others and require excellent customer service skills, being a flight attendant might be the perfect career path for you. Here are the steps to becoming a flight attendant In Switzerland:
Step 1: Get a Degree.
Although some airlines only ask that flight attendant applicants have completed high school, others prefer those with a bachelor's degree. A degree related to hospitality, communications, or tourism can help you qualify for the position. Even if an employer doesn't request a Bachelor's Degree already earned, getting one will make you more noticeable among other potential hires and qualify you for leadership positions in the future.
Step 2: Acquire experience in the hospitality industry.
No experience in the airline industry? No problem. Start by beefing up your customer service skills in a role outside of aviation. This will help you build your resume and increase the chance that you're hired for a job in this field.
Step 3: Apply for the flight attendant.
After you have achieved a degree and added some experience to your resume, you can begin to apply for flight attendant jobs. Initially, you will need to pass a background check and drug screening with the airline of your choice. If everything goes well there, you should expect interviews next. The customs of different airlines usually involve group phone screenings or in-person group interviews before they allow any one-on-one meetings to occur. To make sure everything goes smoothly, dress professionally and try to show off qualities that would make the airline want to hire you during the interview process.
Step 4: Finish your employer-sponsored
After you pass the interviews and an airline offers you a flight attendant position, your next step is to attend their formal training program. This usually lasts three to six weeks, during which time you'll learn about topics like flight regulations, job duties, and airline operations. You'll also get a chance to practice evacuation procedures and emergency equipment operations. After all that's completed, there will be a series of practice flights where instructors evaluate your skills.
Step 5: Obtain your FAA certification.
Before you're able to work on flights with an airline company, the Federal Aviation Administration (FAA) makes it mandatory that all flight attendant trainees earn a Certificate of Demonstrated Proficiency. To achieve this certification, you must pass an exam first.
Another Interesting read: A Seychelles Wedding For Flight Attendants, Pilots And Expats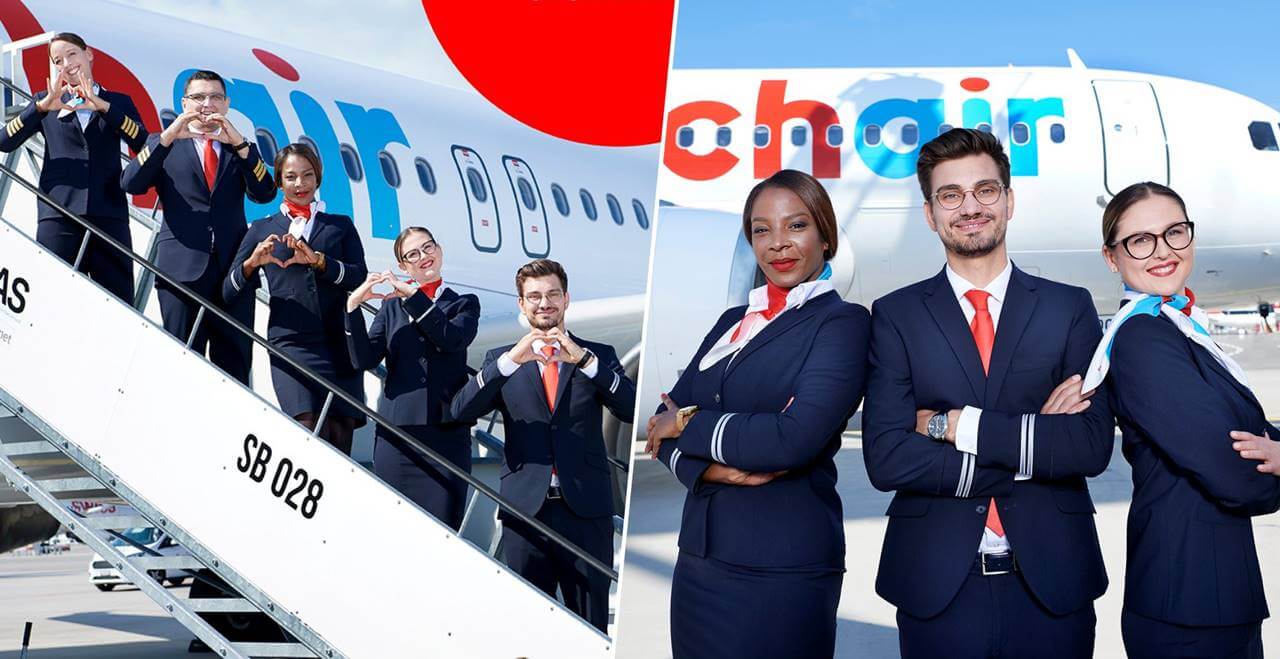 What is the Salary of a Flight Attendant in Switzerland
Flight Attendants in Switzerland on average earn CHF 76,686 annually or CHF 37 per hour. Salaries range anywhere from CHF 53,987 to 93,020 depending upon experience and education level. The majority of Flight Attendants have a High School Degree as their highest form of education. All data collected for this compensation analysis comes directly from employers and anonymous employees across Switzerland.
The ability to fly and travel for free
Flight attendants get to travel and explore new locations as part of their job. They may have hours or even days between flights to see local attractions. If you are a flight attendant, some airlines will let you rack up extra mileage or flight benefits. In other words, many times flight attendants can fly for free on the airline they work for even when they have days off.
Benefits for family and friends
Depending on the airline, certain benefits may be given to a flight attendant's family. For example, some companies allow parents or children to fly for free in addition to the employee. However, this is most often applied to spouses and usually outside of work-related travel.
The ability to set your own hours
Airline companies care about the well-being of their crew members and passengers, so their schedules are designed to ensure safety by limiting hours. As a result, many flight attendants only work three days per week. This leaves more time for travel, family, or personal interests–which is great for some people.
Chances to meet new people
Meeting new and interesting people every day is one of the best things about being a flight attendant. You get to work closely with passengers from all over the world, which can include celebrities, athletes, and families going on vacation. And sometimes you even get to stay overnight in a new place and explore it between flights!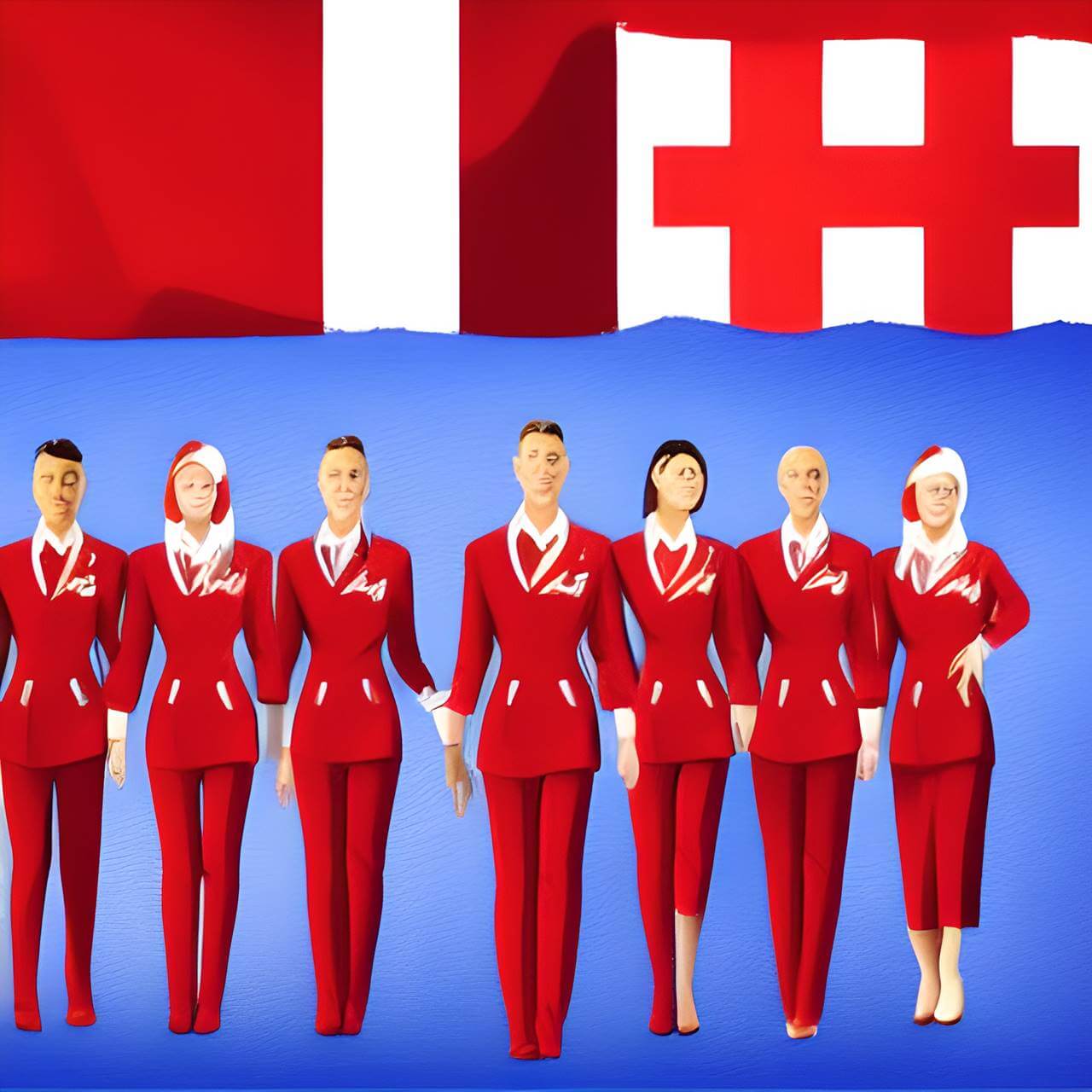 Summary
If you want to be a flight attendant in Switzerland, you better be prepared for some challenges. The training is one thing, but being able to handle the daily ups and downs of the job requires a special kind of person. You need to have patience, communication skills, and leadership qualities if you want to make it in this field.
It is ultimately your decision to become a flight attendant. you have many responsibilities and earn fair salaries. In addition, you are given excellent travel benefits, like health insurance and job security.
More interesting read: 15 Cabin Crew Progression Paths For Flight Attendants