Helvetic Airways is a Swiss airline that offers charter flights and wet lease deals to numerous destinations in Europe and North Africa. They deliver outstanding services with a personal touch, which sets them apart from competitors. The said airline is committed to providing an additional bit of comfort and quality to make a difference in the lives of their passengers. Being part of a Swiss airline like Helvetic Airways will be a great starting point for you.
Also Read: How to Answer: Why Do You Want to Work for our Airline?
Do you want to take on a new challenge? Do you want to work in the aviation industry as a flight attendant? If you want to join the Helvetic Airways team, here are the things you need to have.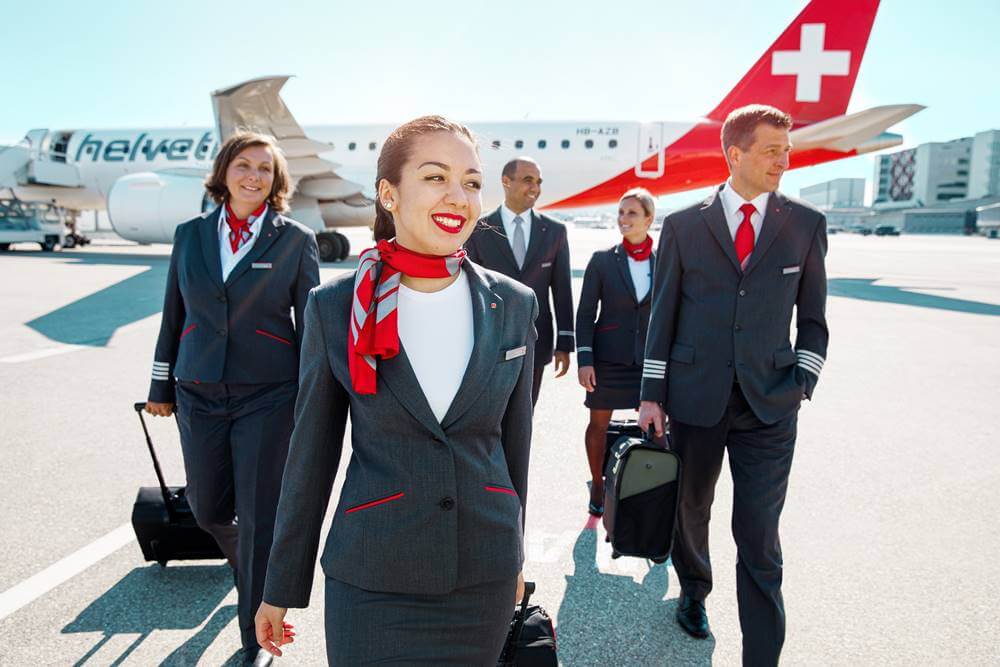 List of Requirements and Qualifications to Become a Helvetic Airways Flight Attendant
Must be at least 18 years old.
Your height must be 157cm – 185cm
Languages: Excellent command of German and English (at least level B1)
Swiss passport or valid EU/EFTA passport is required for travel.
Willingness to work odd hours
Good health (pre-employment medical check)
Safe swimming skills
Willingness to wear mouth and nose protection over a longer period
Tattoos and piercings have to go through during work. Tattoos are allowed if they can be covered by the uniform.
Teeth accessories are not allowed.
High customer and service orientation is a must.
Well-groomed appearance with good manners.
Approachability with empathy must be possessed at all times.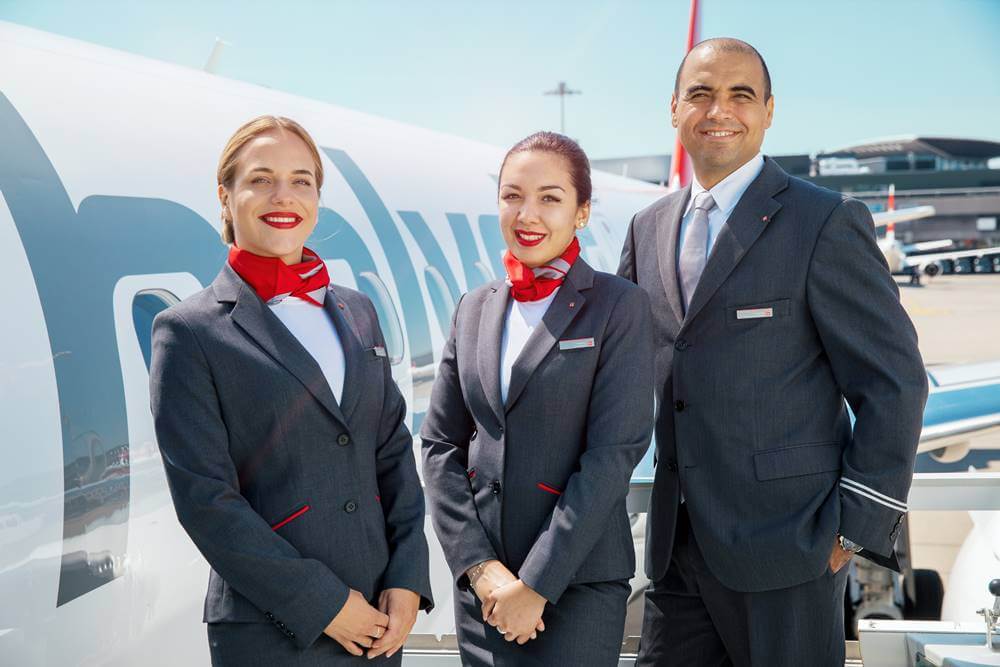 Application Process
Step 1: To apply for a Flight Attendant position at Helvetic Airways, you can go here: https://www.helvetic.com/ or directly to their Career page https://www.helvetic.com/en/career
Step 2: Click on "Career and Jobs" and you will be redirected to a page with this red link career.helvetic.com
Click on this link and you will see the positions to apply for at Helvetic Airways.
Step 3: On the left part of the dashboard click on Cabin Crew and the vacancies available will flash on the screen.
Step 4: Before applying, prepare all the requirements or documentation needed for your application. Do not also forget to complete your online application with all necessary information without errors. Make sure to provide true and correct details about yourself.
Step 5: Click on "Apply" and you will be asked to sign up for an account. Then submit your CV together with your certificates.
Step 6: Once shortlisted, they will notify you through call or email. So, keep your lines up and always check for their message. You need to pass the initial interview so you can proceed to the next phase of the qualification examination.
Step 7: Once you are done with the application process and you have already passed all tests and physical examinations, the next thing is to complete the designated training and you're in!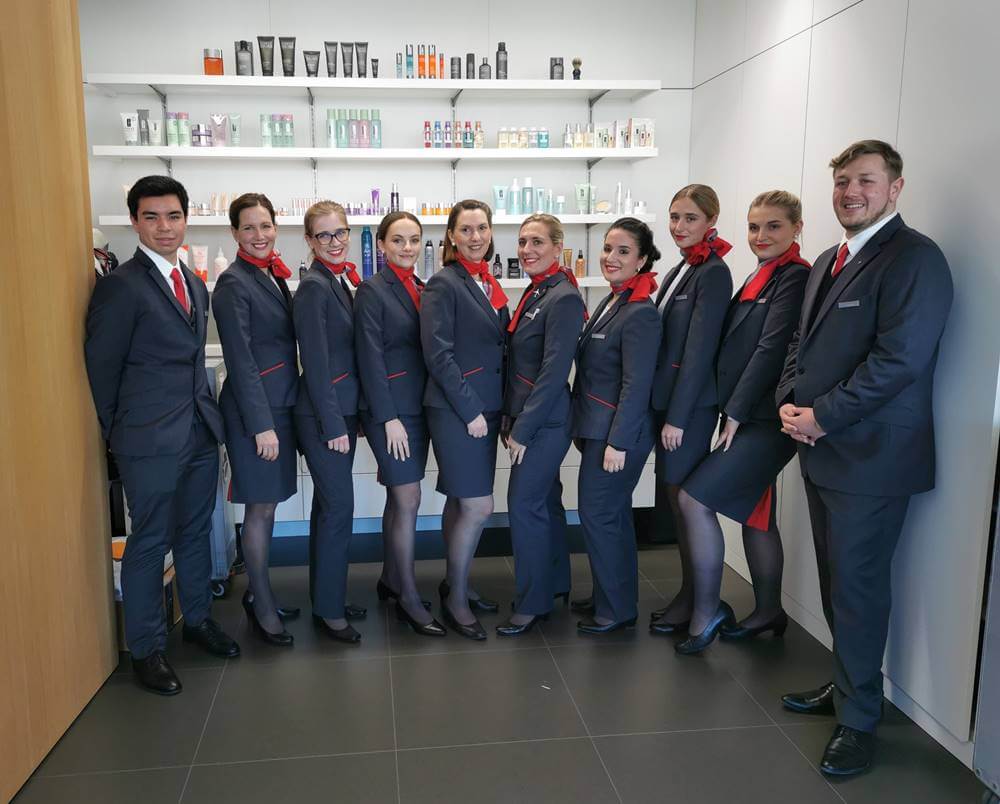 Selection Process
Application for a Job at the Career Center – Please send your entire application (CV, certifications) via online –  www.helvetic.com/career
Assessment Day – The Assessment Day is held at our offices in Kloten and lasts for one day from approximately 8:00 a.m. to 6:00 p.m.
This is what the Assessment Day procedure looks like:
Information Events
Group Work
English Examination (written)
Initial Interview
2nd Interview (Decision Board)
Welcome on board!
You're now ready to fly with Helvetic Airways!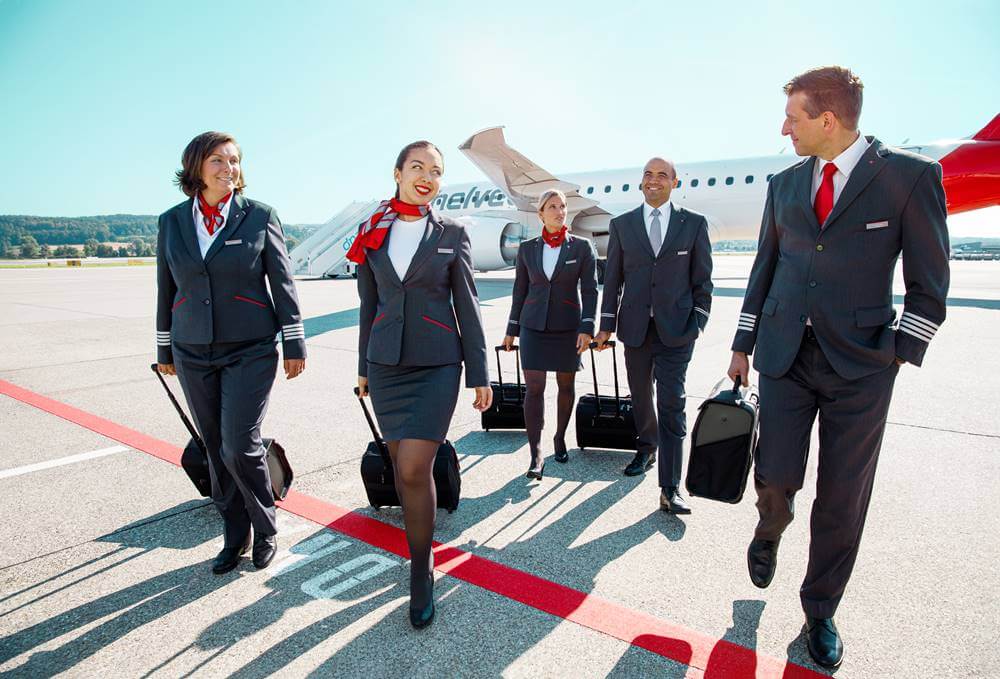 Salary and Benefits
The annual salary for a Cabin Crew at Helvetic Airways is CHF 40,225. This figure indicates the median, which is the midpoint of the salary ranges calculated by our proprietary Total Pay Estimate algorithm and based on data from our users. The annual basic salary is anticipated to be CHF 40,225.
Full-time contracts with the option to advance after 12 months for inexperienced cabin attendants.
Full-time contracts for experienced cabin attendants with the option to advance after two months at a40-90% discount
Fly and Learn model (with very good performance after 1 year)
Internal advancement
A fascinating and varied position on the Walken with an international flare
Work hours that are flexible
An open culture of comments and ideas, as well as a flat hierarchy
Attractive discounts and interesting terms with partners (2. E.g. flight discounts, restaurants, hotels, car park at Zurich Airport, etc.)
Video: Helvetic Airways (for Swiss) Business Class Review, Embraer 190: Round the World, Flight 1 of 25
This video review will let you see what the Business Class trip of Helvetic Airways looks like. The said airline provides comfortable seats and foldable tables for business class, the food service is also described as reasonable in size and quality. Swiss flights are known for serving special chocolates while on board, and Helvetic Airways do it with hot coffee and juice.
Photos: Helvetic Airways Cabin Crew Uniforms
Check out these pictures of Helvetic Airlines crew so you can see what they look like in uniforms:
Frequently Asked Questions
Here are some common questions and answers about the job requirements as a cabin crew for Helvetic Airways:
1. Can I apply directly to Helvetic Airways website?
Yes, they even have a dedicated career page where you can start your application and see what the things you need are before applying for a cabin crew job.
2. Is there any language used by FAs in Helvetic Airways aside from English?
Yes. In fact, you need must have an excellent ability to speak German.
3. What is the height requirement for cabin crews in Helvetic Airways?
Your height must be proportional to your weight. Helvetic Airways requires a height of 157cm – 185cm.
4. Does Helvetic Airways provides a contract for cabin crews without prior experience?
Helvetic Airways provides full-time contracts with the option to advance after 12 months for inexperienced cabin attendants.
5. How much can I earn as a Flight Attendant at Helvetic Airways?
You can earn CHF 40,225 per year as a cabin crew.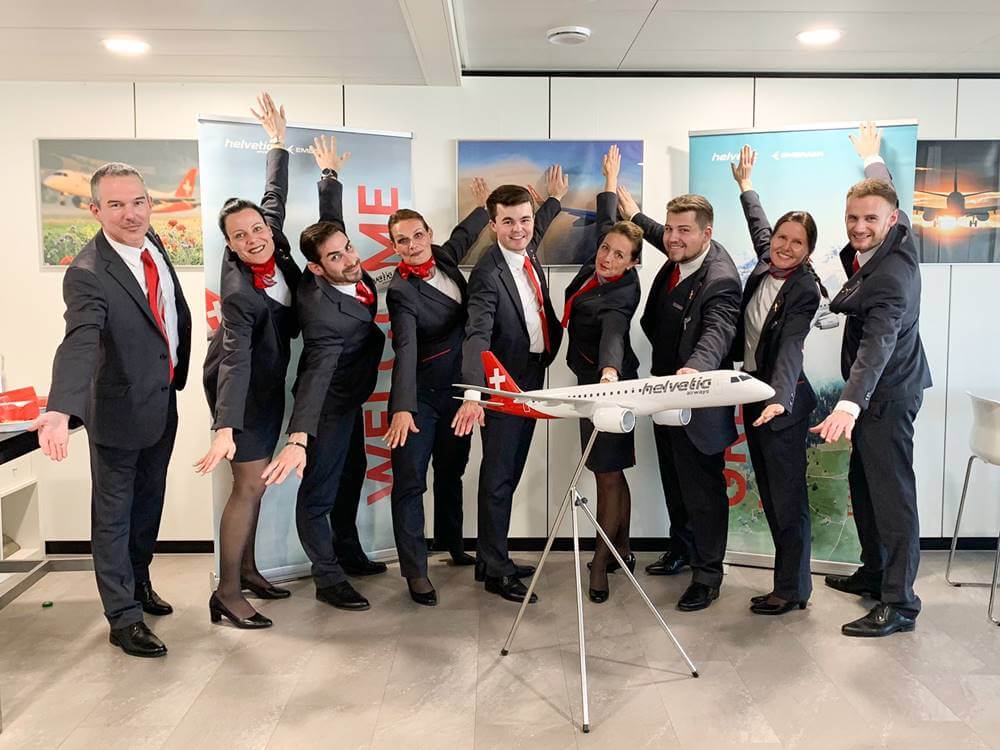 Summary
If you want to be a part of the aviation industry, you need to be patient because there are so many phases in the application process. The good thing about applying at Helvetic Airways is the details they provide for the whole selection process. In this way, candidates can prepare themselves for which phase is coming. If you are thinking of a Swiss airline as a starting fleet for your career or to continue your passion, process your application now at Helvetic Airways.