In the year 1960, Air Greenland was established to be the flag carrier of the country. Since then, they have undergone innovative changes and procurement policies to keep up with the ever-changing progress within the aeronautical industry. For more than 6 decades, the airline company has upheld their goal of not only offering a world-renowned service but also providing jobs to the locals.
Also Read: How to Answer: Why Do You Want to Work for our Airline?
They have organized an annual goal of having at least 50 apprentices or students for their cabin crew, especially the flight attendant team. Beginning every spring, skilled and competitive individuals apply for this position, bringing with them their passionate endeavours in bringing smiles to others.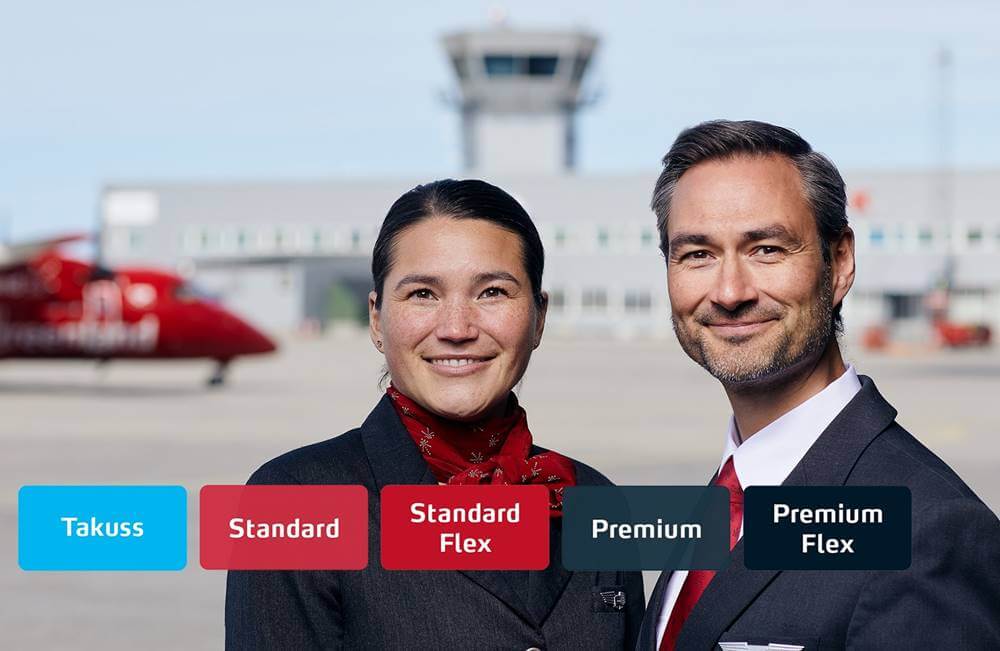 List of Requirements and Qualifications to Become an Air Greenland Flight Attendant
As a flight attendant candidate, the first thing you should ask yourself is "How passionate am I to serve others?" After answering it, read all the requirements listed below so you can assess if you are qualified for the role:
Valid Passport
Authorization to travel and work in Greenland and other routes served by the airlines, without restrictions
At least 21 years old at the start of the application process
Has finished a school education or equivalent
Ability to be calm, decisive and able to critically think during an emergency or stressful situations
Ability to reflect an amiable ambience
Interpersonal and social skills
At least 160 cm or 5'2.5 ft tall without shoes on
In good mental and physical health
Excellent swimming skills; ability to at least swim up to 200 m
Sufficient vision
No criminal record
Flexibility to work on varied schedules, holidays and/or overnight shifts
Physical strength to assist passengers with their baggage, and push carts, and open and close exit doors
Fluent in English and Greenlandic, Danish or other Scandinavian dialects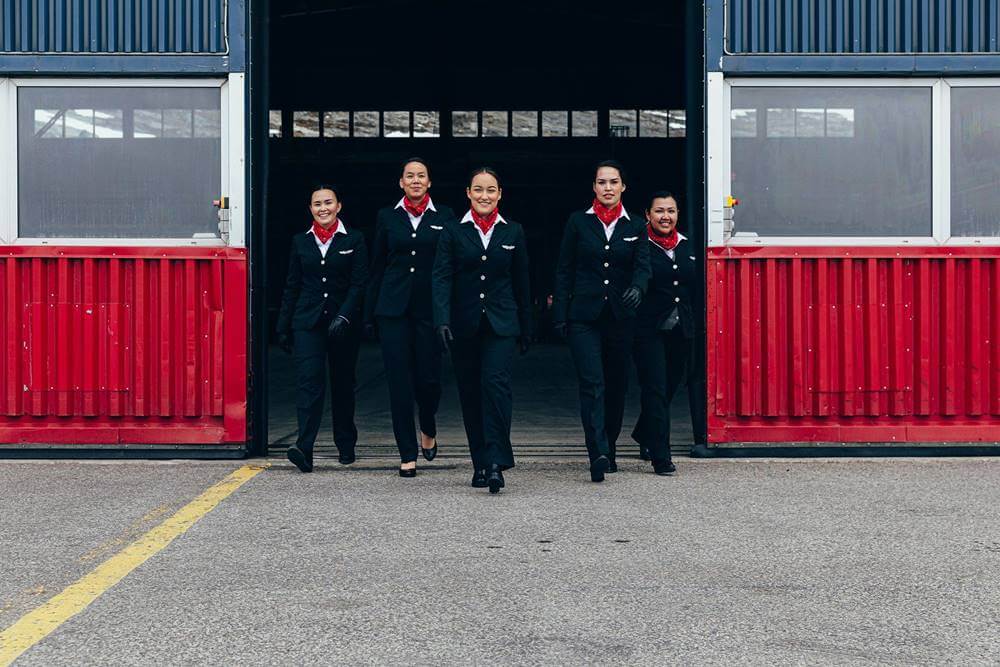 Application Process
Step 1: Prepare a copy of all the needed documents
Carefully prepare your work portfolio and make sure to make it look professionally constructed. Also create a copy of the necessary files such as your cover letter, passport pictures, Certificate of Education, and other certifications for your achievements.
Step 2: Be updated on Air Greenland's job posting online
Most of the time, job openings start in Spring so be sure to always check their official website below for their career announcements: https://www.airgreenland.com/about-us/jobs/
Once the flight attendant job position is already available you can upload all your application documents and fill up your biodata.
If you have further questions you can contact Air Greenland on the following contact details:
Contact No: +299 34 34 34
Human Resources Email: hr@airgreenland.gl for more info
Step 3: Ace the interviews
If your initial application is selected by the recruiting team, you will proceed with a series of interviews. On this, Air Greenland will evaluate you further, if you meet all of their requirements and qualifications
Step 4: Complete the Flight Attendant Course Training 
Not everyone who is able to start the flight attendant training course can finish the whole program. Be sure to not be complacent after being selected, rather focus on your early practice to fully prepare yourself for the righteousness of the said training. There will be a theoretical and practical course, to be followed by actual in-flight work but in supervision by an assigned supervisor.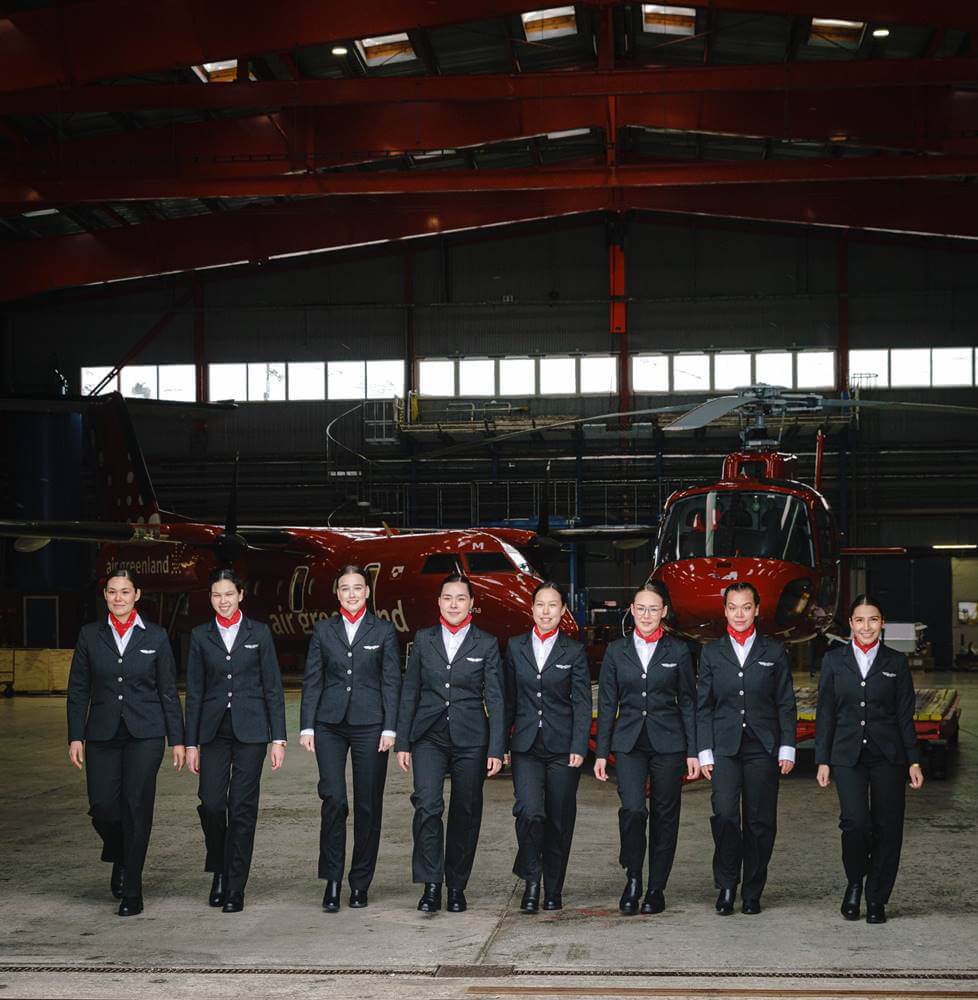 Salary & Benefits
Average salary of  19,100 DKK per month
Paid sick leave
Life and Medical Insurance
Travel perks and packages to the employee and eligible family members
Discounts and Vouchers to other stores, hotel accommodations, and rentals
Free accommodation, transportation, and meal allowance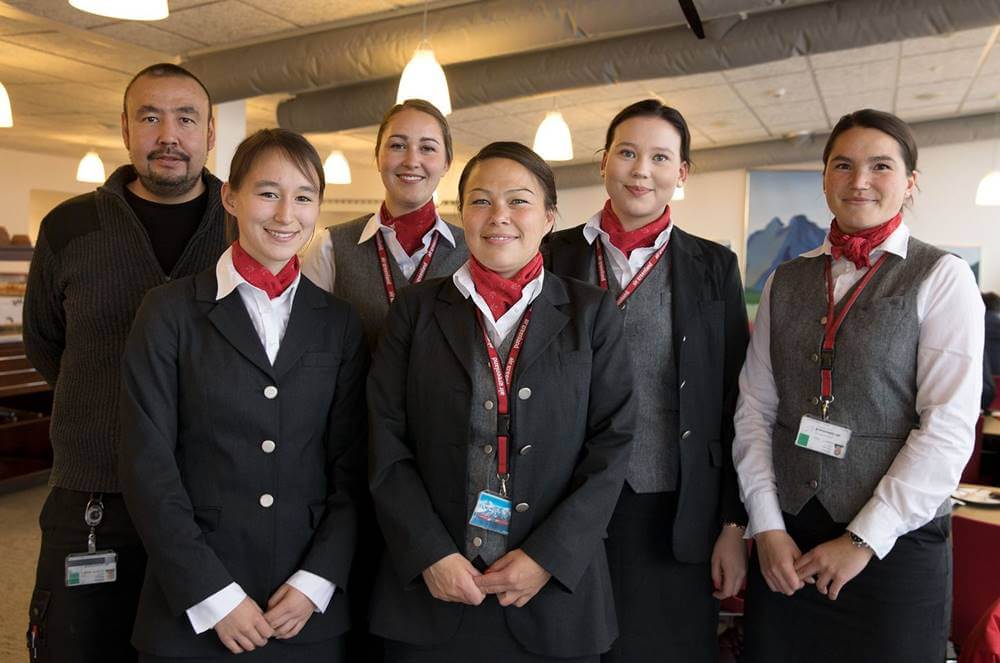 Video: What is An Air Greenland Flight Like?
Watch this video of a popular Youtuber featuring his flight from Nuuk Airport to Kangerlussuaq, Greenland via Air Greenland:
Air Greenland's headquarters is located in Nuuk Airport. Riding the Dash 8-Q200, he described in detail the basic and good features of the flight as well as the aircraft. The cabin crews were able to serve him a good quality of food complimentary to his short trip. Moreover, the youtube video featured all the beautiful landscapes of Greenland, thousands of feet above the ground. At the end of the video, the vlogger disclosed his rating for the airline company with an overall rating of 7/10.
Photos: Air Greenland Airways Cabin Crew Uniforms
Check out these pictures of Air Greenland Airlines crew so you can see what they look like in uniforms:
Frequently Asked Questions
Here are some common questions and answers about the job requirements as a cabin crew for Air Greenland Airways:
1. How long is the flight attendant training program?
The duration of the training course will be at least 7 weeks and another 4 weeks under supervision.
2. What is the flight attendant program like in Air Greenland?
Air Greenland has dedicated itself to helping the community as one of the largest companies in the country. They have at least 50 students or apprentices being trained each year. The theoretical course will be taught for 3 weeks, which will be followed by a 4-week course in Copenhagen. The candidates will also experience working on a real flight while being supervised. This training program will ensure that every flight attendant will be equipped with excellent customer service and communication skills, and sufficient knowledge of first aid and other safety procedures
3. Do candidates receive any salary during the flight attendant training course?
No salary will be given all throughout the training program. However, the expenses such as food, accommodation, and travel will be shouldered by Air Greenland.
4. What are the aviation services provided by Air Greenland?
Air Greenland offers scheduled flights for passengers, Charter, Business, and Cargo flights across 70 transatlantic destinations both domestic and international.
5. Do they accept applicants from other nationalities?
Yes, Air Greenland is open to candidates of varying cultural backgrounds. However, they give priority to local applicants as they also have a patriotic objective of helping the community.
6. Do I need to relocate near the assigned base?
Qualified applicants should consider their proximity or willingness to relocate near the base, right from the start of the application. It is because there can be on-call duties and punctuality is a must.
7. What is the flight attendant job like once I am hired?
Your everyday duties will include: serving beverages and other dishes on the menu, ensuring a pleasant and comfortable flight experience for every passenger, assisting them with their needs, especially in the luggage, answering the customer's queries, and conducting all safety procedures and protocols.
8. What languages should I learn when applying as a flight attendant in Air Greenland?
All applicants should be proficient in English and the local languages used in Greenland in both verbal and written forms. In addition to that, multilingual candidates are more than welcome.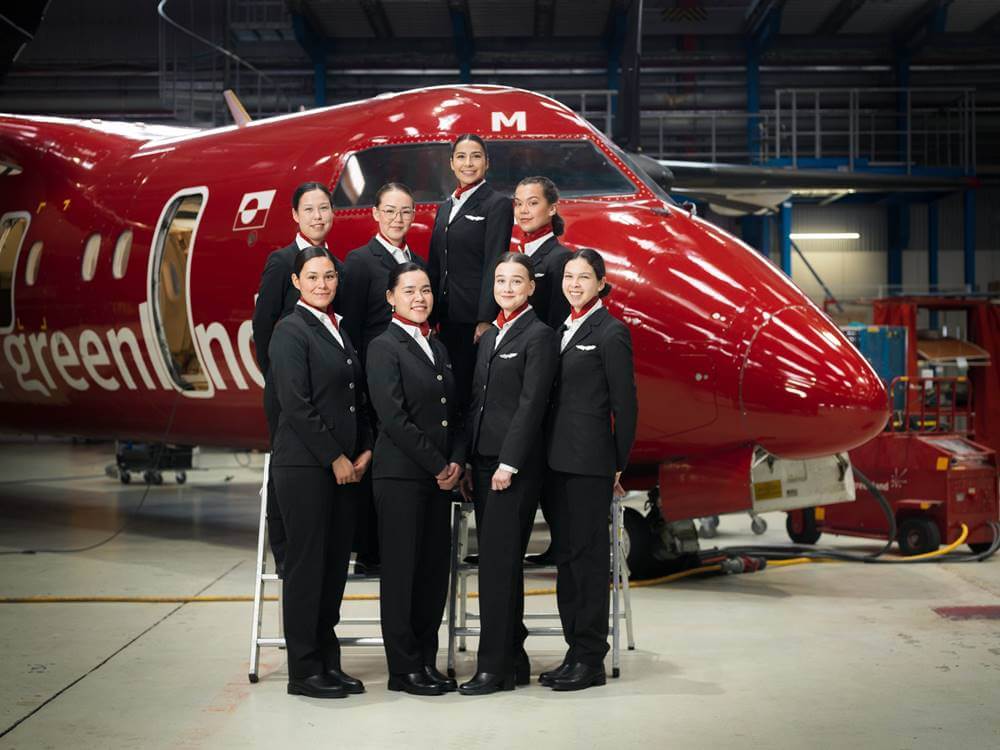 Summary
Air Greenland welcomes and invites all qualified individuals of any cultural background to work with them to provide the best aviation service to the country. All flight attendant candidates must be competent, and passionate when it comes to serving others.
Before being hired, they will go through many steps from the online application to the interviews and several weeks of training course. In return for this, Air Greenland promises to offer a competitive starting salary and benefits that surely pays off the flight attendant's candidate.