To be eligible to apply for a position as a cabin crew member with Czech Airlines, applicants must be at least 21 years of age, must be able to speak English fluently, and have basic knowledge of another language.
Also Read: Prague Layover Guide: Best Things to Do in 24 Hours
In addition, candidates must be in good physical health, with good vision and hearing. Finally, they must be able to swim and have no visible tattoos. If you meet all of these requirements, you can begin the application process by filling out an online form. Czech Airlines will then review your application and contact you if you are selected for an interview.
If you are looking into Czech Airlines to apply as a cabin crew member, here's what we have for you. In this article, you will learn more about Czech Airlines, its application process, the requirements, qualifications, and as well as other things you need to know in the FAQ section.

Overview of Czech Airlines
Czech Airlines was built in 1923 and is considered one of the five oldest airlines worldwide. With a name of its own, it continues to serve its customers and ensure that they keep up with the changes happening in society. With this, they are one of the most modern airlines in Europe, which offers inexpensive and friendly service yet still presents high-quality standard and safe aviation services. The quality that they offer can be proven by them being a founding member of the Air Transport Association. An international organization that focuses on ensuring that airlines present globally recognized standards for safety, sustainability, efficiency, and security.
Furthermore, they are also a member of the Sky Team Alliance. Another globally recognized organization also focuses on providing consistent quality service for customers traveling in areas specifically part of the said alliance. With these qualifications, Czech Airlines makes sure to offer their customers the best.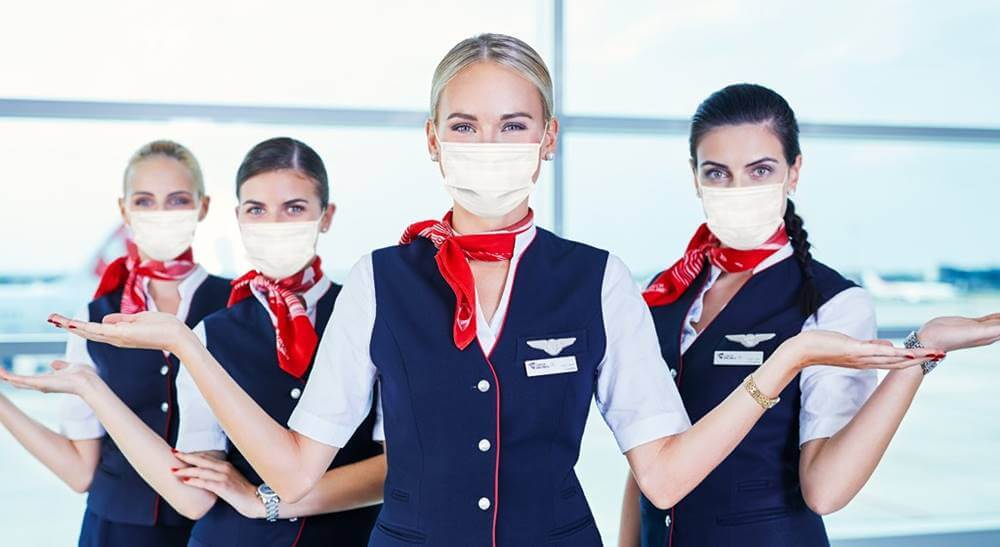 Responsibilities
The job responsibilities of a flight attendant in Czech Airlines are the same worldwide since the airline follows international standards for aviation service. With this, one can expect that Czech Airlines Attendant's responsibilities are similar to other known airlines and even practiced better. Some of which are as follows:
Greetings: As a Czech Airlines flight attendant, one is expected to be enthusiastic. Should have energetic yet warm greetings to each passenger entering or exiting the aircraft. Must be polite to anyone regardless of gender identity, skin color, ethnicity, religion, and other demographic factors different from you.
Guidance and Assistance: Another responsibility of a Czech Airlines FAs is to attend to the customers' needs the moment they step inside the aircraft. They will ensure they are in their assigned seats, sitting comfortably. Furthermore, you are expected to give additional attention to passengers with special needs such as the elderly, those in wheelchairs, people with disabilities, and others with conditions that may hinder them from acting normally.
Safety and Security: The passengers' safety and Security of the passengers are the other essential things flight attendants are responsible for. Before the airplane takes off, they perform safety and security activities that will help passengers in case of emergencies, such as the importance of seatbelts during take-off and turbulence. The correct position during aircraft troubles. Electronic devices may interfere with the airplane's signaling system and many more. Furthermore, they are also trained to sight incidents that might affect the flight, such as unruly passengers, aggressiveness, trafficking, and worst hijacking.
Providing Service: During flights, FAs give food and drink service to customers. Airlines, upon booking ton your ticket, give you an option for food and drink service, especially if your flight is long. Also, they can cater to your needs if you get sick.
Progress: During a long or short flight, it is a flight attendant's job to monitor the progress of the passengers. To make sure that everyone is having a good experience in traveling and make sure that everyone's needs are met. Furthermore, they also take note of sudden emergencies like medical needs and report it to the pilot for them to properly assess the situation and decide the next thing to do.

Qualifications
One must possess the right qualities to become a flight attendant. This is true for all jobs. This means to be a qualified flight attendant under Czech Airlines, one must be able to pass all the requirements needed.
To be a flight attendant, you don't need to be a graduate of a specific course. All you have to do is possess the necessary qualifications your chosen airline needs, in this case, the qualifications presented by Czech Airlines. You can be part of their family. Below are the requirements needed:
Age: One of Czech Airlines FA's requirements is to be 19 years old upon joining the company.
Citizenship: The Czech Republic is open to any European Citizen
Who wishes to be a flight attendant.
Clean criminal record. In any job, the company requires its hiring team to do a background check and ensure that the applicants who wish to join the company have no criminal records.
Physical Characteristics: One of the company's requirements to be a flight attendant is to be able to pass their physical test. This includes passing the BMI test and falls under the range of 19 – 24.9. Other than that, the applicants are requested to have good health so it won't interfere with their jobs, No piercing other than the ears (for the woman), and should not have a visible tattoo.
Communication Skills. Since the Czech Republic is an international airline, Flight Attendants must speak English fluently.
Education: Just like any other airline, they accept anyone who can Complete Secondary Education provided that they were able to pass the additional test required by the company, such as aptitude tests, psychological tests, and health tests.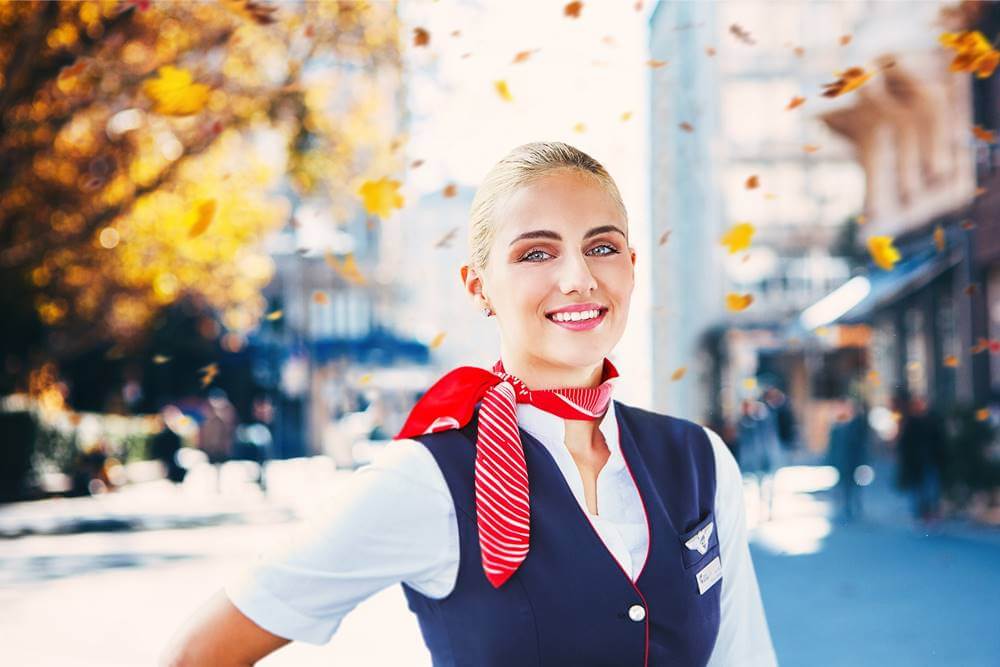 Document Requirements to Prepare
Resume/ CV – A resume or curriculum vitae is needed in every job application. It will serve as a summary of who you are and what are the things you are capable of doing.
Passport (Photos: Full and passport size): As a flight attendant, physical appearances and characteristics are needed. Also, a passport is needed since you will be traveling around the world.
Cabin Crew Attestation – This is to ensure that you possess the skills and qualifications from the European Union Aviation Safety Agency. To ensure that you were assessed and met the standards needed in working as a flight attendant.
Covid-19 Vaccination: To ensure health safety, all applicants must have CoVid-19 vaccination cards.
Where to Apply for a Job for Czech Airlines
Smart Wing Airline is a partner company of Czech Airlines that offers the opportunity for applicants to be part of the Czech Airlines as flight attendants. You can contact them and send your requirements to smartwings@teamio.eu.
Czech Airlines Website can also be contacted if you wish to apply as a flight attendant.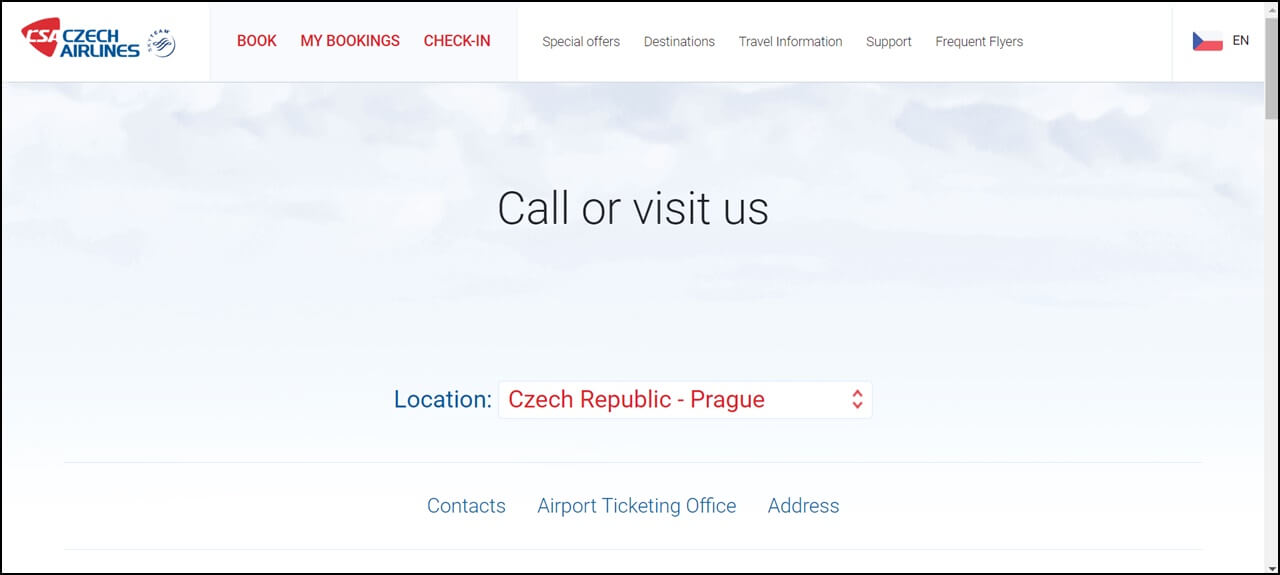 Czech Airlines Office: You can also visit their office located at K Letišti 1068/30, Ruzyně, 161 00 Praha 6, Czech Republic
How to become a Cabin Crew for Czech Airlines
Just like any job hiring, one must follow the process of application to have a seamless job application experience. A Czech Airline Flight Attendant is expected to follow the following:
1. Create a Checklist of the requirements. In applying as a flight attendant, you must have the complete documents needed by the company like the resume, passport, cabin crew attestation, and CoViD vaccination card.
2. Make sure your resume and other requirements are up to date. Changes in rules and regulations in job applications always occur, so ensure you are updated.
3. Depending on your chosen application (online or onsite), submit all the requirements thoroughly.
4. Wait for confirmation. Depending on the company's regulation, it could be an email or a call. Make sure to check your email and attend to your phone constantly.
5. Make sure to prepare for an interview. Any job application consists of interviews. While waiting for your confirmation, you can do some research for the company and prepare yourself for some interview questions. You can find a lot of guides on the internet.
6. Wait for Czech Airlines to contact you for your interview.

Monthly Salary of a Czech Airlines Attendant
A salary is confidential information to everyone; thus, one must not discuss it if they are not comfortable. Sometimes, a career seeker wants to know if the company they are applying to will compensate for the knowledge, skills, and experience they can offer, or at least they have an idea of the position's average salary.
With this, Czech Airlines offers an average salary range of 19,500 CZK to 67,500 CZK. This average includes the flight attendants' housing, transport, and benefits expenses. Of course, the salary will depend on the applicant's knowledge, skills, and experience. The more experience you have, the higher the compensation you will receive.
Video: 95 Years of Czech Airlines' Cabin Crew Uniform
Below is a video showing some of the most iconic cabin crew uniforms Czech Airlines has used throughout its 95 years in operation.
The first uniform was designed by Jaroslav Horejc and was inspired by traditional folk costumes. Over the years, the uniform has evolved and changed to reflect the times. The most recent uniform, designed by Jana Zielinski, was introduced in 2019.
Photos: Czech Airlines Flight Attendants Photos
Check out these beautiful pictures of Czech Airlines Flight Attendants in uniform. If you wish to picture yourself being a part of this company, check out these photos to give you an idea about working for this airline:
Frequently Ask Questions
Now here are the frequently asked questions about Czech Airlines and the application process for the company's flight attendants:
1. What language do flight attendants need?
Most of our flight attendants speak Czech and other European languages, but they are also fluent in English as it is one of the qualifications needed.
2. Is there a height requirement for Czech Airlines Flight Attendants?
Yes & No. There is no specific height requirement; however, to become a Czech Airlines FA, you must take the BMI test with a range of 19 – 24.9.
3. Do I need to be a college graduate to become Czech Airlines FAs?
No. Like any other airline, the required educational attainment is completing secondary education. However, to ensure standards, the company gives additional tests such as aptitude tests, psychological tests, and health tests.
4. Does Czech Airlines had flights during the pandemic.
Yes. Czech Airlines offers flights during pandemics following the health protocols.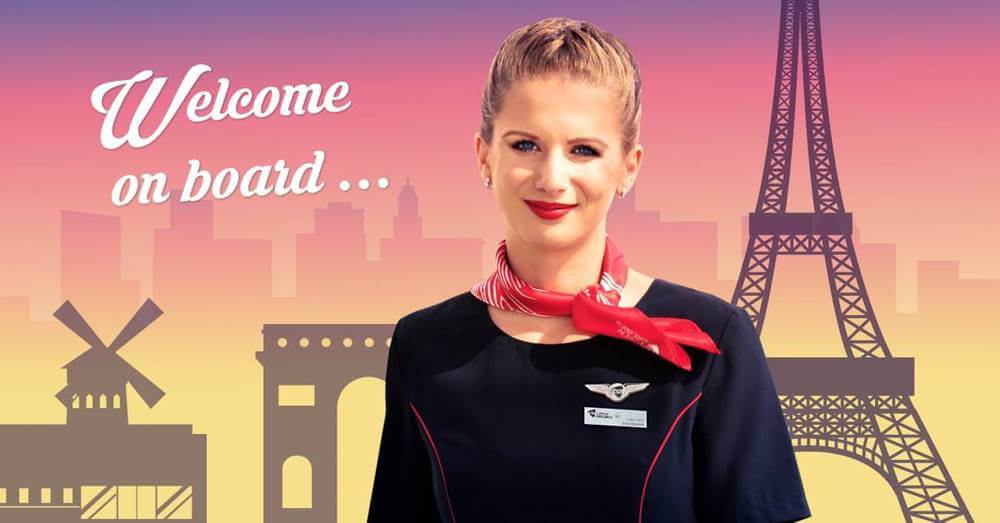 Contact Information
CZECH AIRLINES
Address: Letišti 1068/30, Ruzyně, 161 00 Praha 6, Czech Republic
Email: kcinfo@csa.cz
Website: https://www.csa.cz/
Number: 420 284 000 602
Facebook Account: CzechAirlinesGlobal