A career as a flight attendant is a highly coveted position. It is a job that comes with many perks, such as free or deeply discounted travel, and the opportunity to see the world. But becoming a flight attendant is not an easy task. There are stringent requirements that must be met, and the competition for positions is fierce. 
Also Read: How to Answer: What does excellent customer service mean to you?
There are many benefits to being a flight attendant in Turkey. The most obvious is the fact that Turkey is a beautiful country with a rich culture and history. From the stunning architecture of Istanbul to the beaches of the Aegean Sea, there is much to see and explore. As a flight attendant, you would have the opportunity to visit different parts of Turkey on a regular basis and learn about the different customs and traditions.
Additionally, being a flight attendant in Turkey would also give you the chance to meet people from all over the world and make new friends. For those who dream of working in the skies, here is what you need to know about how to become a flight attendant in Turkey.
List of Airlines in Turkey to Work as a Flight Attendant
Aspiring flight attendants in Turkey have several different airlines to consider when looking for employment. The following is a list of some of the most popular carriers among Turkish job seekers:
Atlasjet

Onur Air

Freebird Airlines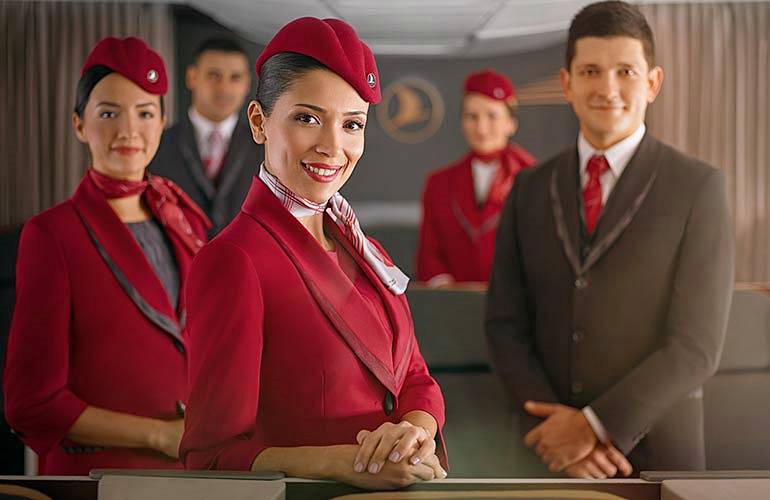 What are the Requirements of a Flight Attendant Job in Turkey?
To become a flight attendant in Turkey, there are a few requirements that must be met. These include:
Being at least 18 years of age

High school diploma or equivalent

Being able to speak and understand Turkish and English fluently

Possessing a valid passport

Being in good physical health

Passing a background check

You must be at least 155cm in height or a maximum of between 160cm and 180cm. (It can be different in some companies)

Applicants must be able to pass medical examinations.

No visible tattoos and

piercings, Specifically the body part which will be visible when wearing the uniform.
In addition to meeting the above requirements, it is also important to note that most airlines in Turkey require their flight attendants to have an appearance that meets certain standards. This includes being of a certain height, weight, and age range, as well as having passed certain medical tests like the COVID test. 
Another interesting read: 23 Best Things to Do in Milos Island, Greece – Milos Itinerary Guide
Steps to Apply for a Cabin Crew Job in Turkey
Once you have determined that you meet the requirements to become a flight attendant in Turkey, the next step is to begin the application process. The specific requirements and steps may vary slightly from airline to airline, but generally, the process will involve the following steps:
Step 1: Research different airlines and their requirements. As mentioned above, each airline has its specific requirements for its flight attendants. Be sure to research these requirements thoroughly before beginning the application process so that you can ensure you are eligible.
Step 2: Fill out an online application. Once you have selected the airline or airlines you would like to apply to, the next step is to fill out an online application. This will generally include basic personal information as well as questions about your qualifications and experience.
Step 3: Submit additional required materials. In addition to the online application, you may also be required to submit additional materials, such as a resume, cover letter, and photos. Be sure to check the specific requirements of the airline or airlines you are applying to so that you can ensure you have everything that is needed.
Step 4: Attend an interview. Once your application has been reviewed and you have been selected for an interview, congratulations! This means that you are one step closer to becoming a flight attendant in Turkey. The interview process will vary depending on the airline but will generally involve questions about your qualifications, experience, and goals.
Tips For The Interviews:
Here are a few tips which may be useful for your interviews.
The interview for the position of flight attendant is usually conducted in English. However, depending on the airline you are applying to, they may also test your proficiency in other languages. Be sure to brush up on your language skills before the interview.

During the interview, the interviewer will be looking to see if you have the customer service skills and personality that are essential for the job. Be prepared to talk about why you want to be a flight attendant and what qualities you have that make you suited for the role.

You may also be asked about your availability and willingness to work shifts, including weekends and holidays. Be honest about your availability and be prepared to discuss any scheduling constraints you may have.

The interviewer will also want to know about your swimming ability. Be honest about your level of proficiency and be prepared to discuss any safety concerns you may have.

Finally, the interviewer will likely ask if you have any questions about the job or the airline. This is your opportunity to show that you have done your research and are truly interested in the position. Ask thoughtful questions about the role and the airline's policies and procedures.
Step 5: Complete training. If you are offered a position as a flight attendant, the next step will be to complete training. This training will cover a variety of topics, such as safety procedures, customer service, and emergency procedures. Once you have successfully completed training, you will be ready to begin your new career as a flight attendant in Turkey.
Another interesting read: Paris Layover Guide: Best Things to Do in 24 Hours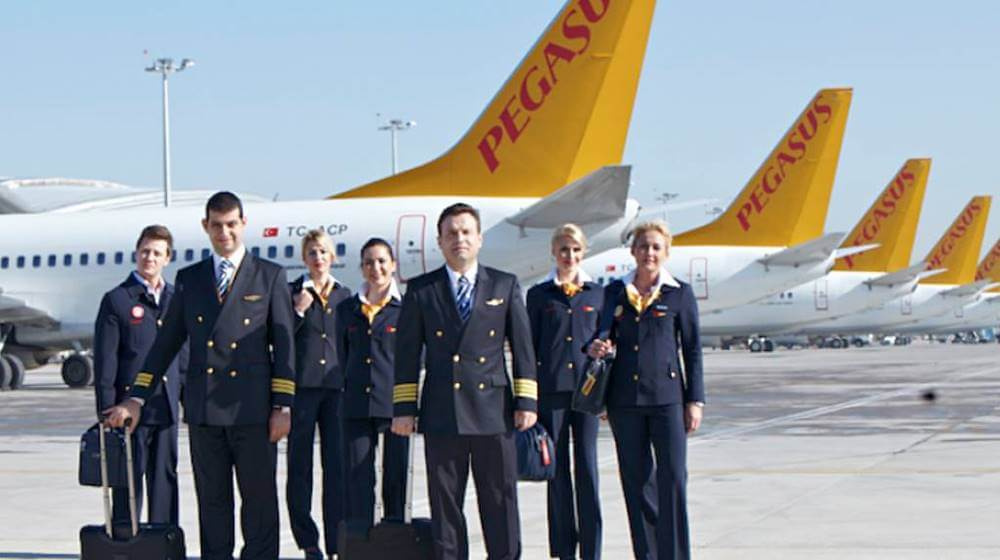 What is the Salary of a Flight Attendant in Turkey? 
The salary of a flight attendant in Turkey depends on the airline you are employed by. However, the average salary for a flight attendant in Turkey is 5,660 TRY per month. Salary can range from 2,770 TRY  to 8,830 TRY per month. This is the average monthly salary including housing, transport, and other benefits. The average monthly salary includes housing, transport, and other benefits.
Like salary, benefits can also vary from company to company but  some of the benefits that almost all companies offer are:
Housing allowance

Transportation allowance

Meal allowance

Uniform allowance

Health insurance

Paid vacation days

Flight benefits for you and your family members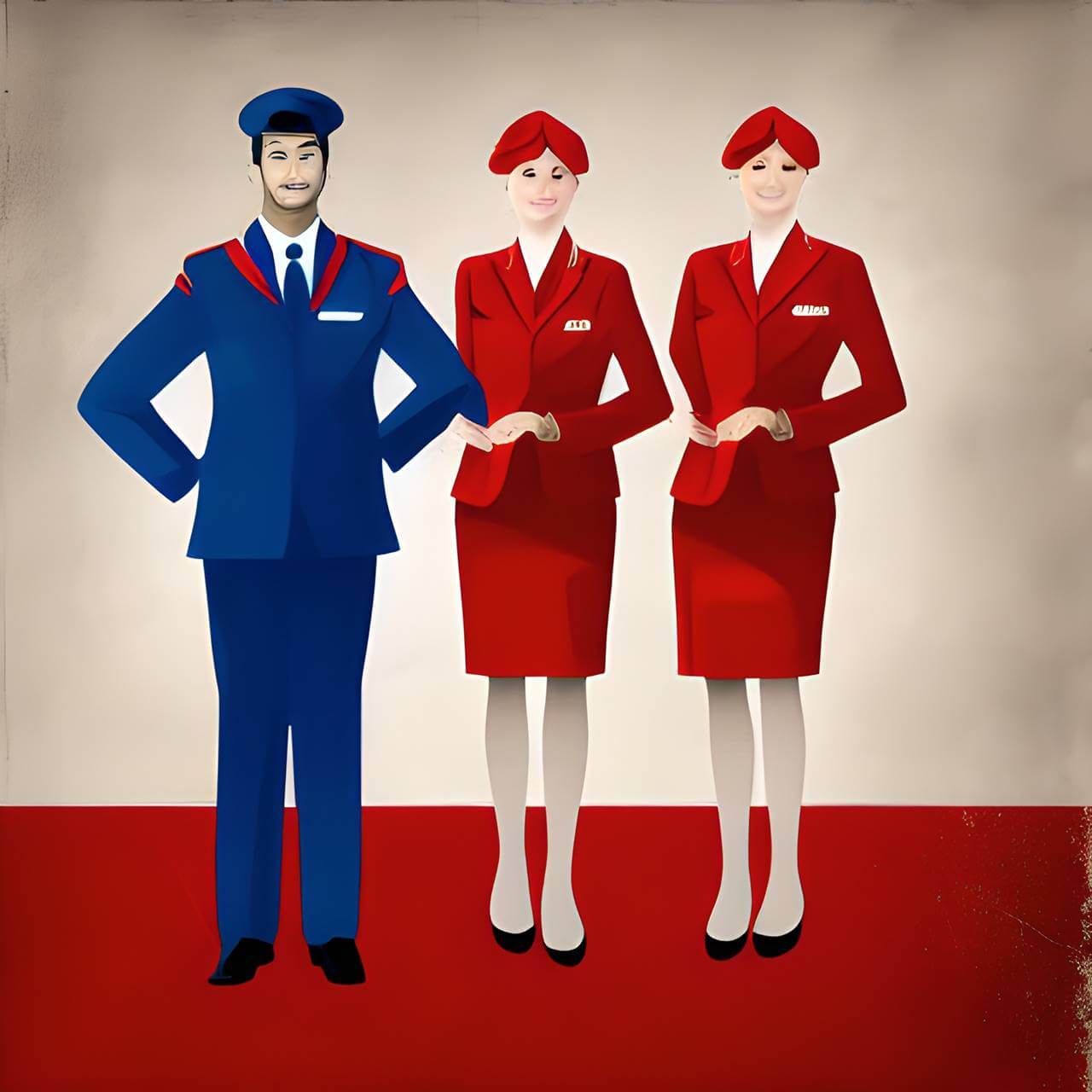 Summary
In conclusion, becoming a flight attendant in Turkey is a great way to see the world and experience different cultures. It is a challenging but rewarding career that offers many opportunities for personal and professional growth.
If you are interested in becoming a flight attendant, be sure to follow the steps outlined above. And best of luck in your new career!
Another interesting read: 23 Best Things to Do in Milos Island, Greece – Milos Itinerary Guide