Many job seekers dream of becoming flight attendants in Ireland because the position doesn't require a college degree and comes with enticing perks, such as free travel, accommodations, and meals. Although there are many positive aspects to becoming a flight attendant, there are some disadvantages that come with the job.
Also Read: 15 Cabin Crew Career Progression Paths for Flight Attendants
If you're looking for an exciting and adventurous job, being a flight attendant in Ireland might be the perfect fit for you. As a flight attendant, you'll be responsible for the safety and comfort of passengers while they're in the air. You'll also get to experience all that Ireland has to offer, from its stunning scenery to its vibrant culture. And best of all, you'll get to meet people from all over the world. If you're interested in becoming a flight attendant in Ireland, here's what you need to know.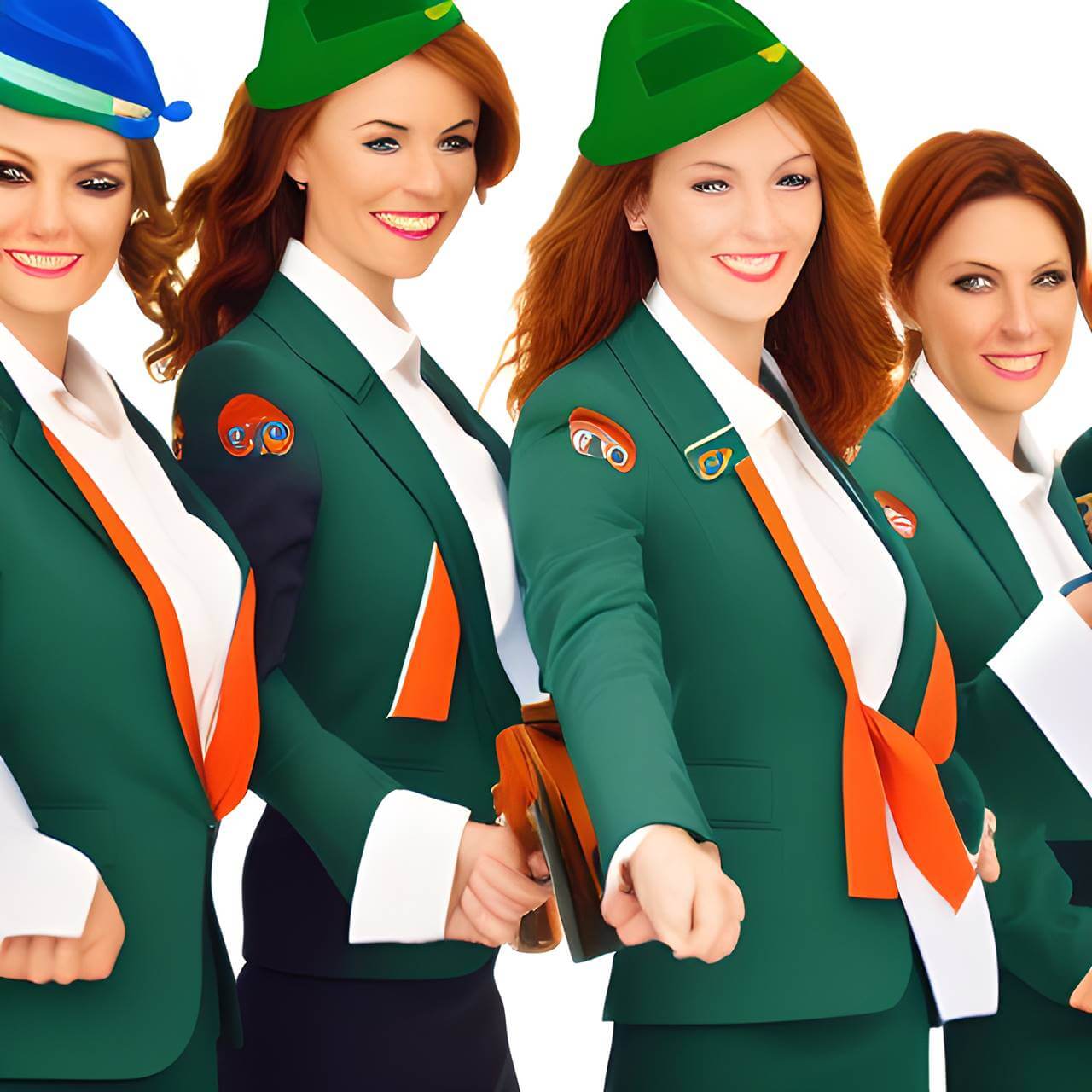 List of Airlines in Ireland to Work as a Flight Attendant
Following is a comprehensive list of all airlines licensed by the Irish Aviation Authority.
Aer Arann Islands
Emerald Airlines
ASL Airlines Ireland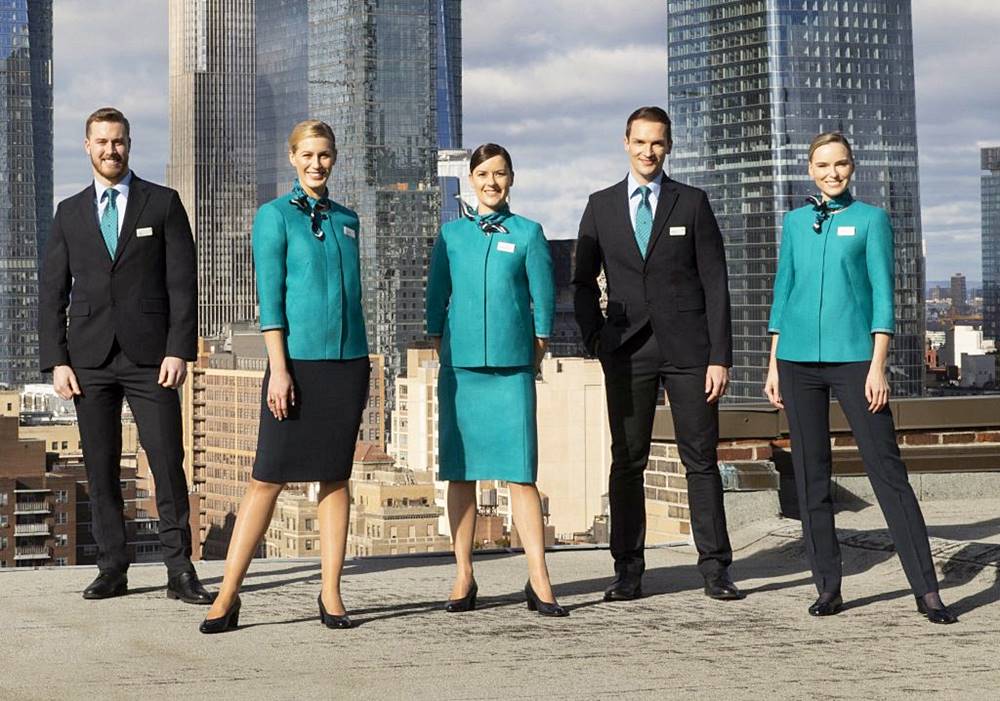 What are the Requirements of a Flight Attendant Job in Ireland?
To work as an Ireland flight attendant, you do not require any formal qualification. However, there are some necessary conditions that you need to fulfill. Here are some of them:
You must be eighteen years old or older.
Before beginning training at our establishment, all individuals must have a valid Ireland Responsible Service of Alcohol certificate that is six months old or younger.
A demanding level of fitness and health is required for this job, such as the ability to swim 50 meters unaided and fully dressed, in addition to treading water for a minimum of three minutes.
For any job openings related to cabin crew in Ireland, you must have a senior First Aid Certificate that will be valid for at least 12 months from the time of your application.
Most major airlines require that applicants have a Senior Secondary Certificate of Education. In addition, holding a diploma in tourism, the customer service industry, or another related field can give you an edge in the hiring process.
Some organizations may even test your English proficiency level as part of the application process.
Some airlines might request that you hold Ireland permanent residency. On top of that, if you want to be a flight attendant internationally, you must have a passport with 12 months validity at the very least. Your passport should allow entry into all international airports without any exceptions.
Another Interesting Read: A Seychelles Wedding For Flight Attendants Pilots & Expats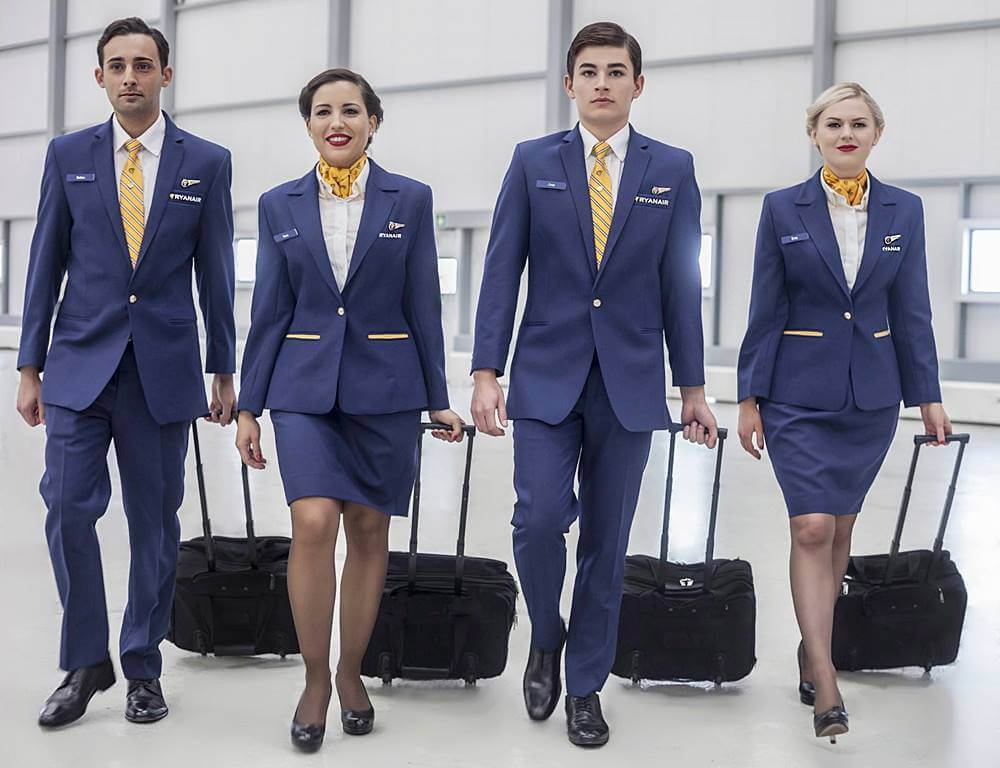 Steps to Apply for a Cabin Crew Job in Ireland
Are you interested to become a flight attendant in Ireland? Here are the few steps to becoming a flight attendant in Ireland:-
1. Use Airlines Website to find job openings
Before anything else, visit the Career Pages of your chosen airlines. From there, create a list of all the appealing jobs and see if you meet the requirements for each position. Additionally, some airlines host open houses as opportunities for potential flight attendants to learn more about careers and speak with employers face-to-face. To find out if any upcoming open houses, do an online search.
2. Apply to Open Days
Before you can begin working for an airline, most of them require that you fill out an application. This will include general information about yourself, your resume, and sometimes even a cover letter. Consequently, it's important that the content in your application is well-written and articulated so as to highlight your customer service experience.
Airlines typically give interviews in person, so if you live outside of the city where the airline is headquartered, be prepared to travel for your interview.
Each airline has different requirements, so research what each one looks for specifically and use that information to tailor your interview answers toward their desired qualities.
3. Interview
Many airlines' first interview with candidates for flight attendants is a video presentations, and there are usually two parts to the interviews. Hiring managers are looking for applicants who can strike the right balance of providing a calm mood, excellent customer service, and being able to handle hectic situations.
The first part of the interview will test your customer service skills with a written test. If you do well on that, the second part will be testing your leadership skills.
You'll face different scenarios and have to explain how you would handle them. These scenarios are based on actual events that could happen while working, such as an emergency landing or dealing with an alcoholic traveler.
When answering these questions, use anecdotes to show how you act as a leader when others are worried and stressed.
4. Medical Exam
If you want the airline job, first you have to pass a physical exam. Check ahead of time what the tests will be, so there are no surprises.
5. Make the Most of your Training Period by Studying Carefully
Every airline's flight attendant training system differs, you will likely have to do both classroom and on-the-job training. The four to six weeks of training period are very difficult, but it is rewarding. Always try to learn from your mistakes and maintain a positive attitude & remember that every flight attendant started as a badass.
You have a lot to learn, and there is a lot to look forward to. You will only be able to achieve full-time status as a flight attendant if you pass the training period. If not, your contract will automatically be null and void. The airline policy says that you can reapply anywhere from six months to one year after your initial application.
Another Interesting read: How To Answer: Tell Me About The Time You Dealt With A Difficult Customer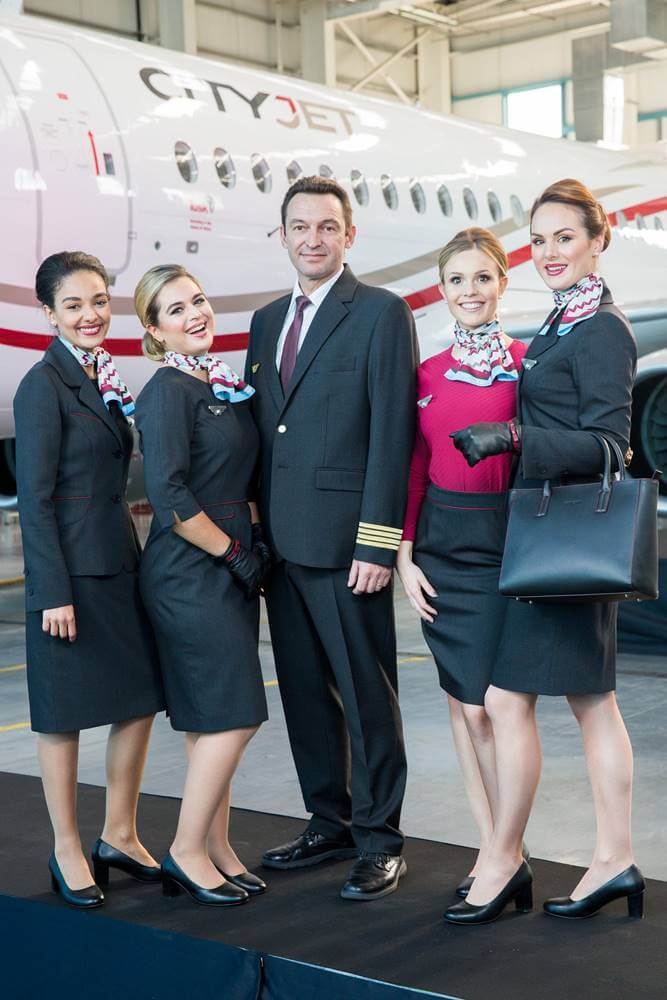 What is the Salary of a Flight Attendant in Ireland
Indeed, as a flight attendant, you get to travel the world on the job. In addition, airline staff members receive discounts for themselves and their families airfare. However, many people view this as a low-paying job ( entry-level salary being only $18 000 per year) with long hours that attendants have to endure while working onboard a flight.
A long, grueling trip for a flight attendant can mean being in the air for upwards of ten hours, and they can do this several times in a row. In addition to their hourly wage, which itself differs depending on if they are domestic or international, attendants also receive what is called a "per diem".
This per diem covers expenses like food and other costs that may come up while they are away from their home base – even when they have days off. For example, an attendant with a $3 per diem will receive an extra $72 each day spent not at their home base.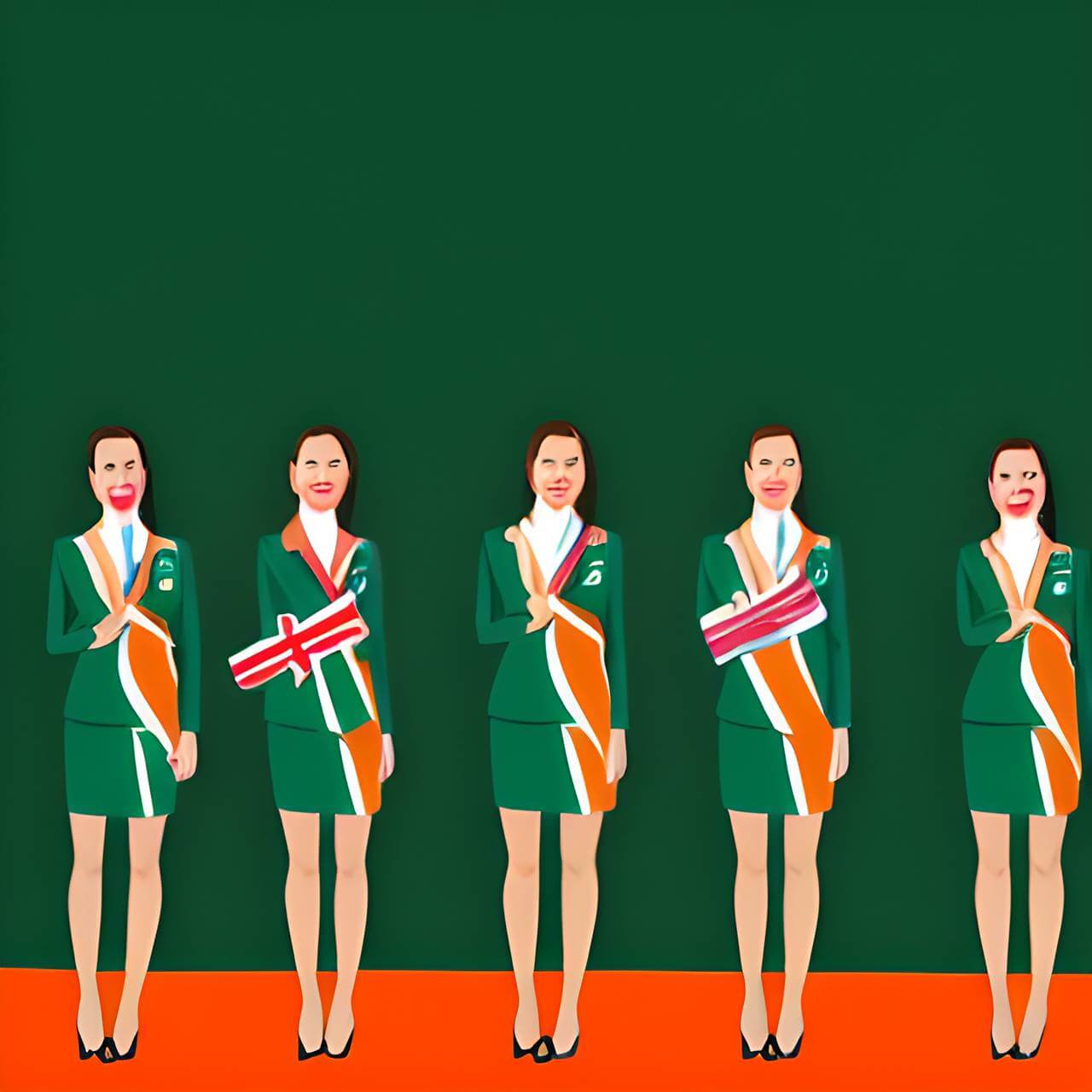 Summary
Unlike most other countries, Ireland has higher requirements for those wanting to become flight attendants. Although this may seem daunting at first, many people already meet these standards or can easily attain them with some effort.
If you're the type that loves adventure and good pay, then being a flight attendant may be the perfect career for you! Check out this list to get started.
Another Interesting read: Do Cabin Crew Clean Toilets? Flight attendant Clean Lavatories?