CityJet started as a direct link from Dublin to the new London City Airport and has now expanded into a pan-European operator delivering capacity to customer airlines throughout Europe. CityJet is known to have jolly and caring to its employees. Maybe because during the recruitment process they really strive to hire the finest candidates for each position based solely on you as a person, your talents, and your experience.
Also Read: 5-Day Trip to Italy: Milan, Lake Como, and Venice
To enter this airline you must be ready for the fast-paced and dynamic job, with safety as a top priority. CityJet provides a variety of career opportunities in the air and on the ground, and the airline never loses sight of the importance of each individual member of our team. If you want to be a part of this fleet, make sure to have their requirements.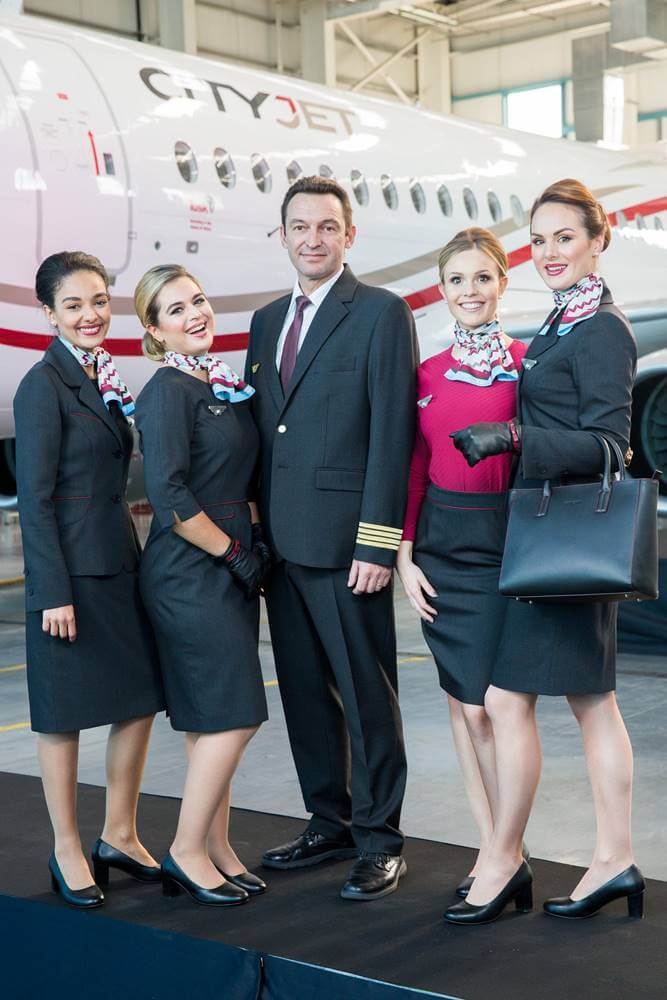 CityJet Flight Attendant Requirements and Qualifications
You must be at least 18 years of age
Must be fluent in a Scandinavian language.
Fluent in English both spoken and written
Maximum height 182cm
Previous experience in a customer service role
No visible tattoos/piercings
Ability to swim unassisted
Hold a valid EU passport allowing unrestricted worldwide travel
You must be able to and be prepared to work shifts, unsociable hours, weekends, holidays, and overnights
English CV
No criminal record
Previous experience operating as a cabin crew
Valid EASA Attestation
Valid Cabin Crew Medical
Responsibilities:
Welcoming the passengers and ensuring that their travel is safe, simple, enjoyable, and on schedule.
Maintaining a clean and neat cabin throughout the flight
Assisting travelers with any problems or emergencies
Providing services on every flight, such as on-board service and shopping
Assisting your colleagues in ensuring a quick turnaround so that planes depart on time
ensuring that all corporate regulations and procedures are adhered to on every flight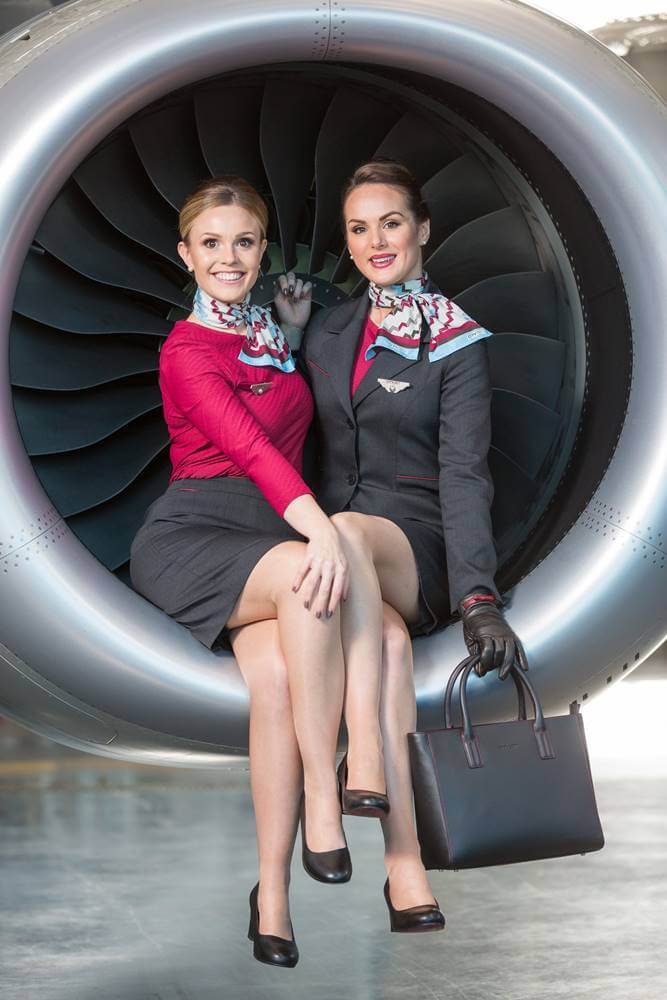 Application Process
Step 1: To apply for a Flight Attendant position at CityJet, you can go here:
https://www.cityjet.com/cityjet-careers/ or directly to their Cabin Crew Application Form https://www.cloudonlinerecruitment.co.uk/cityjet/Applicant.aspx?Type=4&Step=je9m+g9VMdY=&VacancyID=415
Step 2: On their Vacancies page click on "Cabin Crew" vacancy and apply by signing up an online form.
Step 3: Fill out the Cabin Attendant Application Form with the necessary information. This will consist of 8 pages where you will ask to provide basic information about yourself, language skills, experiences, etc.
Step 4: Before applying, prepare all the requirements or documentation needed for your application. Do not also forget to complete your online application with all necessary information without errors. Make sure to provide true and correct details about yourself.
Step 5: Once shortlisted, they will notify you through call or email. So, keep your lines up and always check for their message. You need to pass the initial interview so you can proceed to the next phase of the qualification examination.
Step 6: When your application is received, you will be notified with a confirmation and CityJet will keep you posted on the status of your application from time to time.
Note: Your assessment will be group exercises and a one-on-one interview in Copenhagen. Make sure to prepare for possible interview questions and exercises.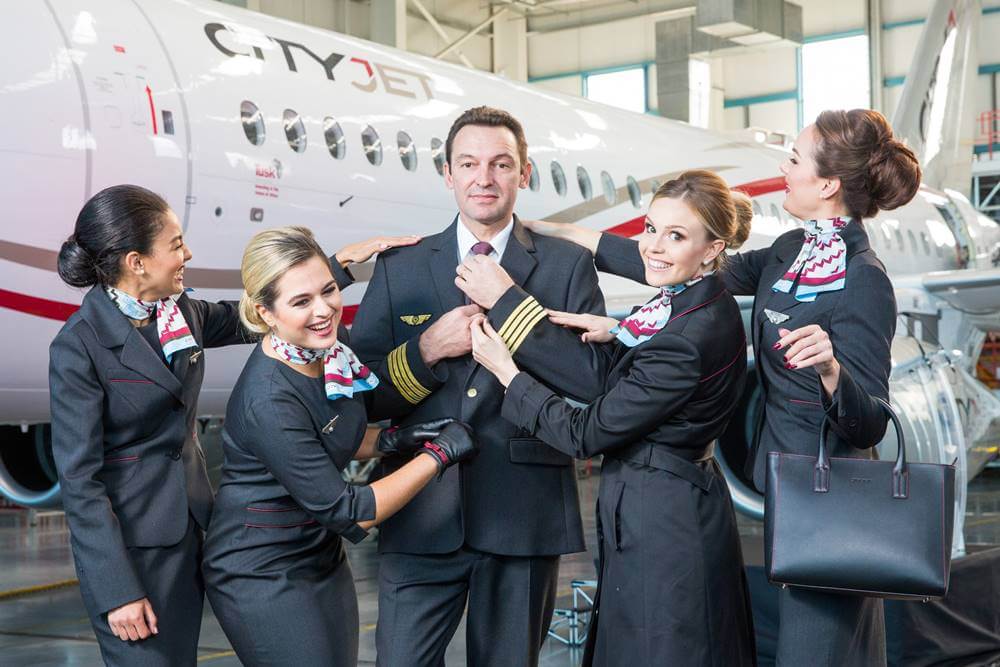 Salary and Benefits
Complete training to ensure you grasp CityJet's operating procedures and standards.
An adventurous way of life that includes travel and encountering new cultures
Salary and benefits that are competitive
Video: Be happy with CityJet
This is a music video created by CityJet Cabin Crews showing how they are happy with their job as pilots, Flight attendants, and Employee. Many ex-employees from this airline say they enjoy every minute on board. Not because their job is easy, but because of the jolly teammates that surround them. Maybe this also the reason why they are tagged as one of the best airlines in Ireland.
Photos: CityJet Cabin Crew Uniform
Check out these pictures of CityJet crews so you can see what they look like in uniforms:
Frequently Asked Questions
Here are some common questions and answers about the job requirements as a cabin crew for CityJet:
1. Where is CityJet located?
Dublin Airport serves as the airline's administrative headquarters, which includes our Operations Control Centre/OCC and Continuing Airworthiness Management Organization/CAMO. Our crew planning center is in Luton, England, and our maintenance center and offices are at Hangar 3 at Copenhagen Kastrup Airport, where we provide line maintenance, crew training, and HR services.
2. Can I apply without customer service experience? I'm a fresh grad.
Unfortunately, at this moment CityJet is expecting cabin crew applicants who have customer service experience in the past.
3. What is the minimum age requirement to apply as a cabin crew?
The minimum age requirement for aspiring cabin crews is  18 years old.
4. Is there any language requirement aside from English?
Yes, you need to be fluent in the Scandinavian language.
5. How can I apply?
Start your application by filling up their online form. It has 8 pages, and the first thing you need to do is signup for a user account.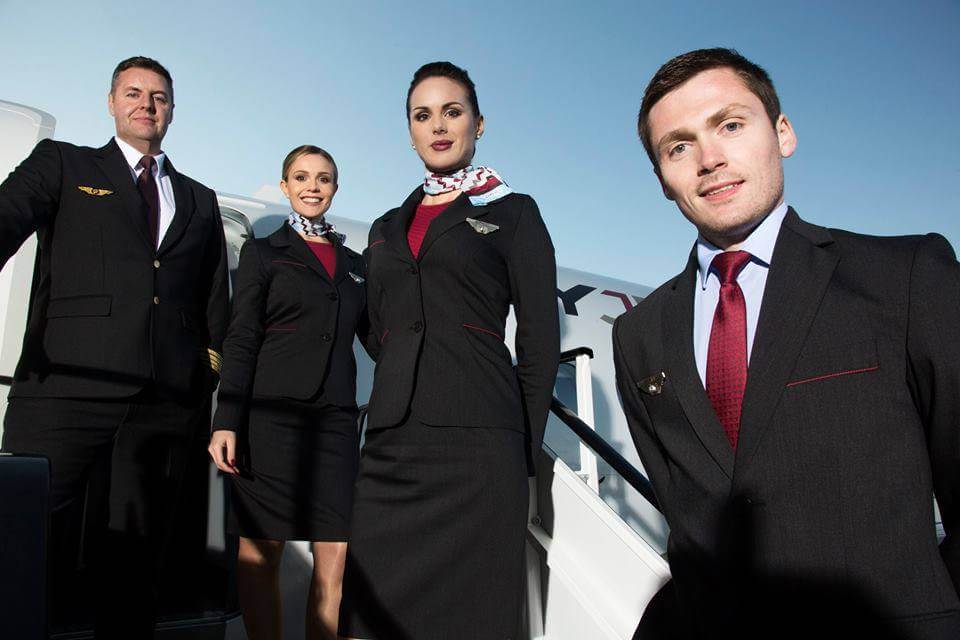 Summary
Everyone at CityJet contributes to delivering a satisfying and happy service. They strive to provide a fun work atmosphere with possibilities for advancement throughout the year. A lot of employees have stayed with them for many years, while others stay for a shorter amount of time, but our goal of this airline sticks to ensure that your time at CityJet will help you accomplish your ultimate professional goals at all times. If ever you get hired as a cabin crew, be ready to enjoy the endless daylight of Scandinavian summers as well as the breathtaking scenery of the winter season. Good luck!