Seychelles' National Airline was established in 1977 and renamed 'Air Seychelles' in 1978. The airline began long-distance operations in 1983 and is still one of the tourism pillars contributing to the island's fastest-expanding economic sector. At the World Travel Awards in 2021, Air Seychelles retained the prestigious title of 'Indian Ocean's Leading Airline,' as well as 'Indian Ocean's Leading Airline – Business Class and Indian Ocean's Leading Cabin Crew. The airline also achieved a historic milestone at the 28th World Travel Awards, when their premium lounge was named 'Indian Ocean's Leading Airline Lounge 2021' for the first time.
Also Read: A Seychelles Wedding for Flight Attendants, Pilots, and Expats
If you want to be a part of this historic airline, better prepare for the challenge and possible requirements below. Applying for a flight attendant job requires time, patience, and effort. Be the best you can be.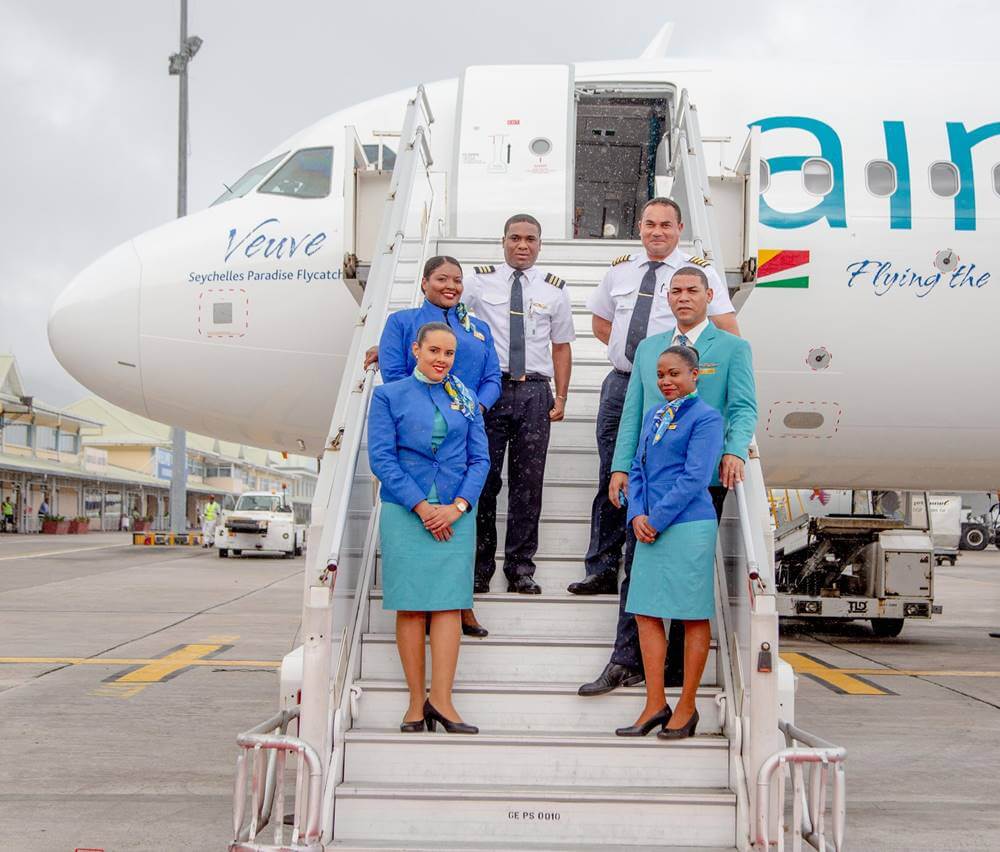 List of Requirements and Qualifications to Become an Air Seychelles Flight Attendant
Must be a High School graduate.
You must be at least 19 years old.
Must be fluent in Creole, English, and French.
Proficiency in other languages is an advantage.
Able to reach 210 cm barefoot.
Excellent personal presentation, style, and image.
Neat and Decent at all times.
Flexibility and the motivation to manage a demanding work schedule.
Hard-working and can easily adapt to changes.
Friendly and approachable.
You must have excellent communication skills.
Duties & Responsibilities
Always conduct pre-flight safety inspections.
Greeting and welcoming passengers.
Guide and help passengers in terms of safety and comfort.
Assist passengers in finding their seats.
Prepare and serve passengers' drinks and food.
Take passenger requests.
The cabin must be monitored, managed, and secured.
Encourage passengers to follow all aviation rules and regulations.
Demonstrate emergency equipment and provide passengers with instructions on how to utilize it.
Assist passengers and cabin personnel during emergencies.
Assist travelers with particular requirements (children, disabled persons, elders, etc.)
Prepare and submit reports after the flights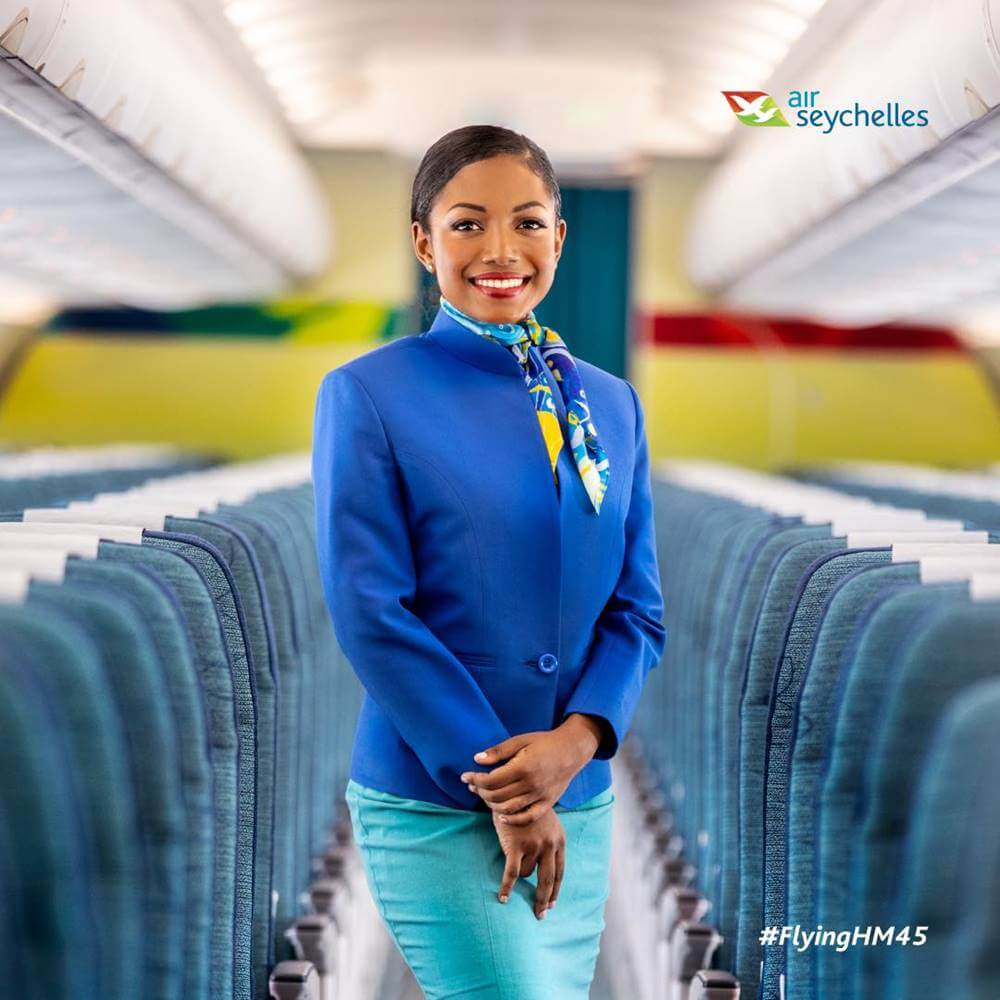 Application Process
Step 1: Go to the Air Seychelles official website https://www.airseychelles.com/ then click "Careers" at the bottom part of their web page.
Step 2: When you go to the Careers website, you'll see a list of available cabin crew openings. Click on "Apply" and follow the online application process indicated. Most of the time Air Seychelles provides a designated email address link where applicants can send their application.
Step 3: Prepare your application and go to send your CV, certificates, and references here recruitment@airseychelles.com. Must better if you send an application here if there is a posted hiring for cabin crews on their website.
Step 5: If ever you got selected by their recruitment team, you will receive a confirmation after a couple of days, weeks, or months. Keep your lines open and check them regularly. If the recruitment team contacted you, this means you were shortlisted, so prepare for the assessment process and interview.
Also Read: How to Become a Female Flight Attendant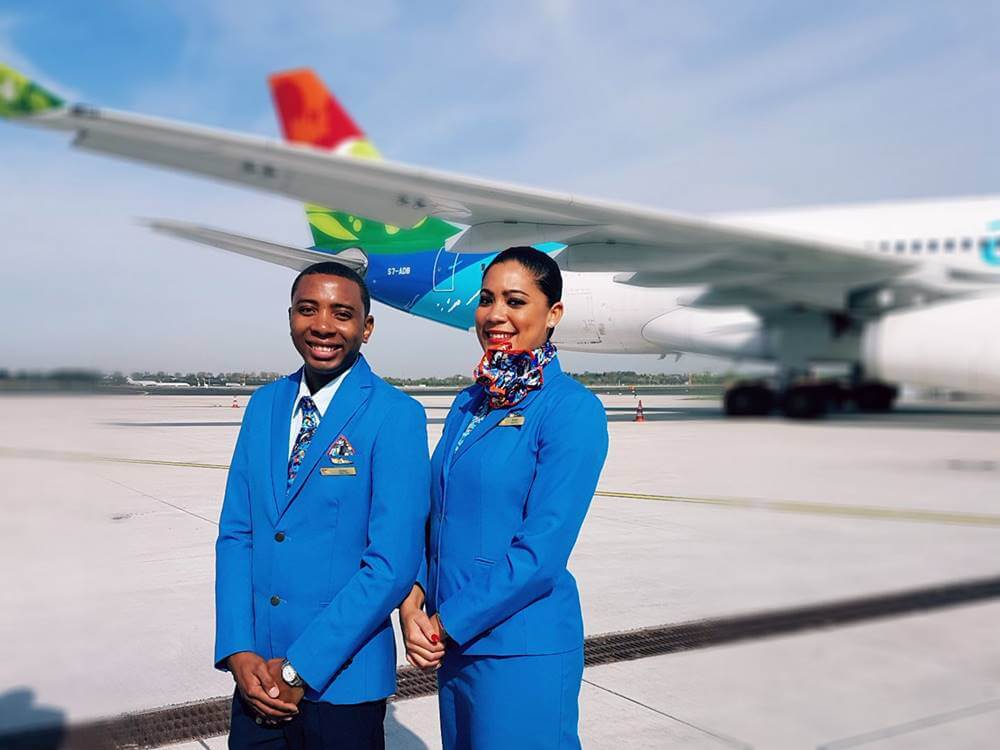 Salary and Benefits
In Seychelles, a Flight Attendant normally earns roughly 12,900 SCR per month. Salaries range from 6,310 SCR to 20,100 SCR. This is the average monthly salary, which includes housing, transportation, and other perks. Flight attendant pay varies greatly depending on experience, skills, gender, and region.
Video: Spectacular Scenic Flight – Island Hopping in Seychelles
Sam Chui, a famous aviation world vlogger takes a vacation in Seychelles through Air Seychelles Twin Otter. This is a day trip to explore Praslin Island. The Twin Otter pilots went into great depth about their procedures. The view was stunning on our brief inter-island flight.
After landing in Praslin, Sam went to Vallée de Mai and Anse Lazio, which has clean water, soft sand, and granite boulders and is arguably the most beautiful beach in the world. He had a fantastic three-day aviation vacation in Seychelles which was made possible by Air Seychelles.
Photos: Air Seychelles Cabin Crew Uniforms
Check out these pictures of Air Seychelles crews so you can see what they look like in uniforms:
Frequently Asked Questions
Here are some common questions and answers about the job requirements as a cabin crew for Air Seychelles:
1. What is the required barefoot height or reach for Air Seychelles flight attendants?
You must be able to reach 210 cm barefoot.
2. What should I wear during the Assessment and Day?
You have the right to choose the color and style of your dress code. You can style your hair whatever you like as long as it is decent. But keep in mind that your dress code during the assessment or interview must be neat and decent. The white and black colors of outfits are still the best.
You should also meet the following criteria:
You need to have a healthy skin.
No visible scars or tattoos in uniform.
There are no teeth braces or other accessories.
Weight and height must be proportionate.
Neat and Decent.
Wear decent makeup.
3. How much can I earn from Air Seychelles?
In Seychelles, a Flight Attendant normally earns roughly 12,900 SCR per month. Salaries range from 6,310 SCR to 20,100 SCR.
4. Where is Air Seychelles located?
Air Seychelles is the Republic of Seychelles' national airline. Its headquarters are at Seychelles International Airport in Mahé, and it operates inter-island, international, and charter flights.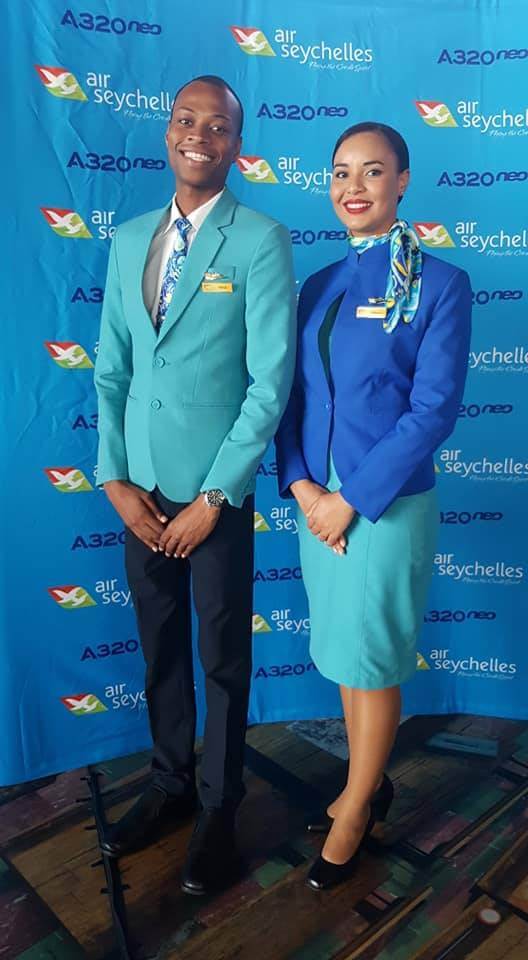 Summary
Air Seychelles is a national airline located in Seychelles, a country in East Africa. The airline started a long time ago and build a reputation through the decades. Air Seychelles has been awarded a 4-Star rating for the quality of its airport, onboard product, and customer service. Product ratings cover seats, amenities, food and beverages, IFE, cleanliness, and so forth, while service ratings include both cabin and ground employees.
The airline value its employees, particularly Flight Attendants who attend to all of the passengers' needs and contribute to the airline's success. So, if you're ready to take the initial step in your aviation career, get things started right away.