If you're looking to build a stable career in the airline industry, applying for AnadoluJet as a flight attendant is a good start. AnadoluJet is a brand of Turkish Airlines that operates as a regional airline. It is important to familiarize yourself with the hiring requirements and salary before submitting an application in order to maximize your opportunities in the company. Anadolujet is part of the Turkish Airlines brand and it operates regional flights in Turkey.
Also Read: Athens Layover Guide: Best Things to Do in 24 Hours
Some of the key factors to consider when applying as an AnadoluJet flight attendant include experience, skills, and flight hours to get more perks and higher pay. This job offers excellent benefits, competitive salary, and other perks so make sure to do some research before attending the hiring event. Fortunately, you'll find all the information you need in this article so keep reading until the end.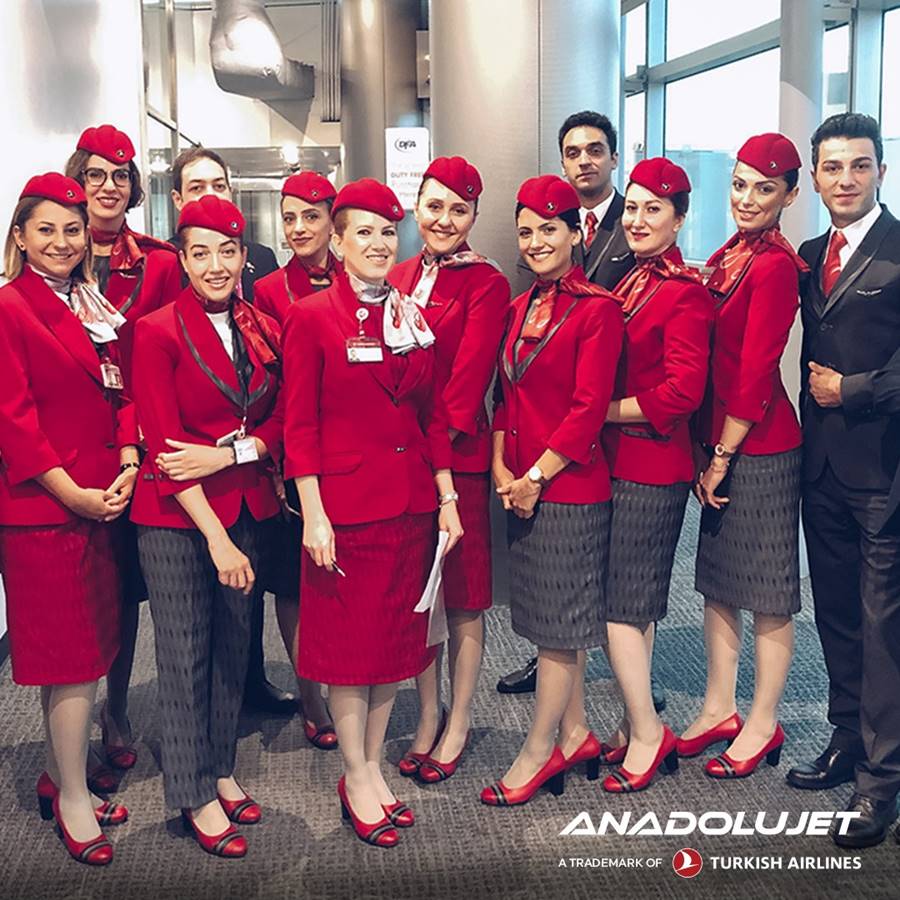 List of Requirements and Qualifications to become an AnadoluJet Cabin Crew
While there's no proper age required for flight attendants, it's ideal if you're between 20 to 33 years old.
At least high school graduate or equal certification.
With minimum 155 cm height, or ideally 160 to 180 cm height.
No visible tattoos and body piercings while wearing the uniform.
Preferably Turkish citizen although the airline welcomes other citizenship.
With pleasing personality, optimistic, and friendly.
Can read, write, and speak English fluently.
Must be able to present an updated CV, cover letter, passport-sized photos, valid IDs, and high school diploma or other valid certificates.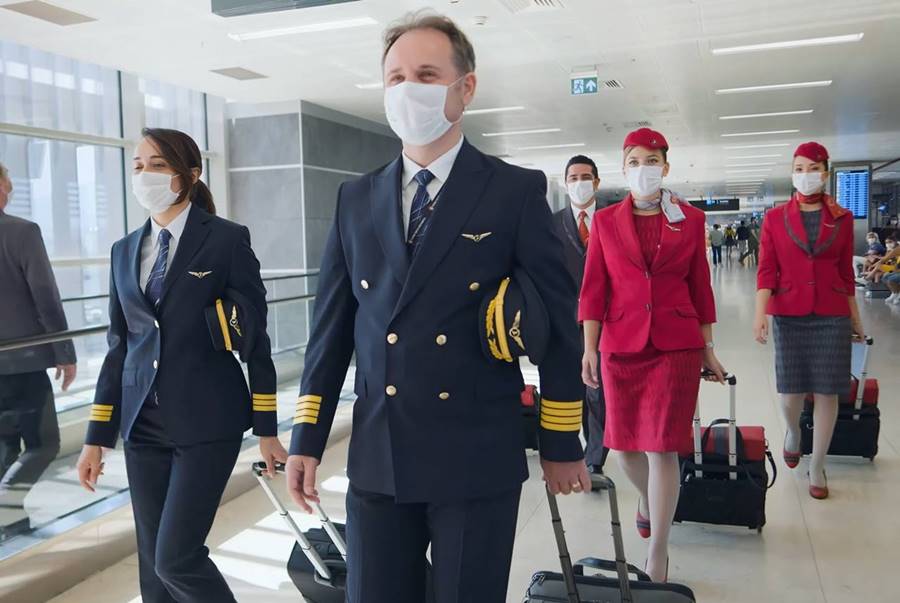 Application Process
Step 1: To apply as AnadoluJet flight attendant, you don't need to visit their office. Instead, you can just send your application online. Since AnadoluJet is under Turkish Airlines, go to this link to process your application.
Step 2: Navigate their official website, then go to the Careers page. Complete the requirements before sending your application.
Step 3. Follow the step-by-step process as prompted on the screen. You can print a copy once your application has been confirmed.
Step 4: You will receive a confirmation text or email if you've passed the initial screening.
Step 5: You need to pass a series of exams including competency tests and English exams. There are also physical exams and interviews before you undergo training once you complete all the tests.
During the personal interview, the HR staff will ask you questions about your dedication and determination to get the job. Make sure to research and practice answering common questions to prepare for the interview portion. The airline will contact you within 7 to 10 days to inform you about the required documents if you have been selected.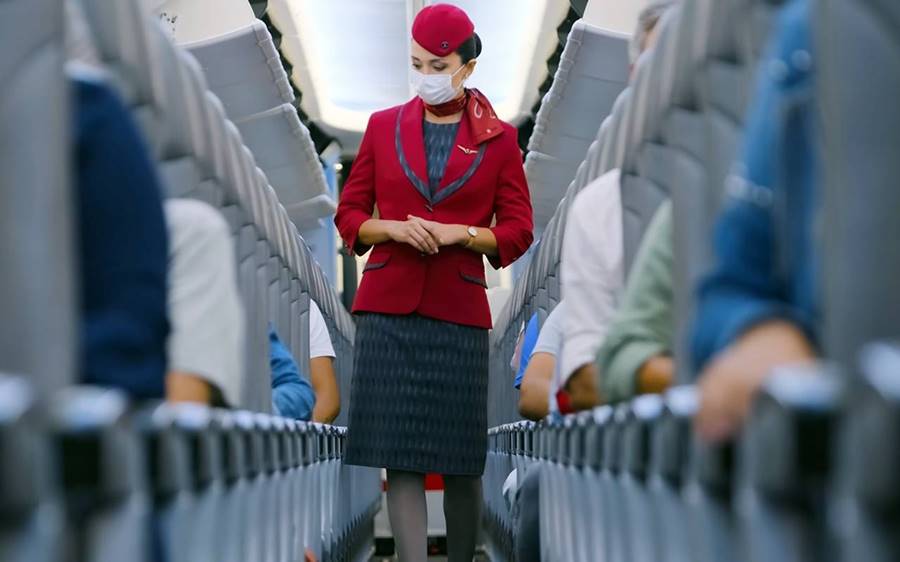 Salary & Benefits
When it comes to salary, AnadoluJet flight attendants can earn up to TRY 112,500 per year which is equivalent to USD 8,000. However, the average salary may increase over time as you work for more flight hours with the airline. Also, you can get an increase if you demonstrate higher skills and experience in serving passengers, especially in keeping them comfortable throughout the flight.
For the benefits that you can have from this job, the company offers private health insurance, social security, incentives, promotions, and other rewards for hardworking flight attendants. Aside from wearing stylish uniform, you can also enjoy other perks such as visiting places around the world, chance to fly with your family, and free hotel accommodations.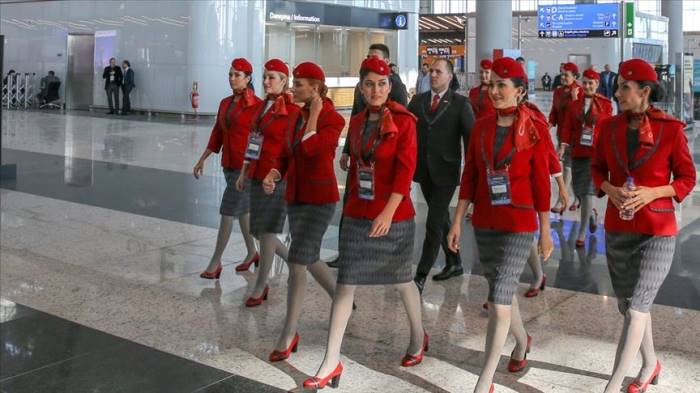 Video: 10 Strange Requirements to Work as a Flight Attendant
In this video, you're going to be surprised upon knowing some of the strangest things that airline companies require their flight attendants at work. Some airlines require their female flight attendants to stay single for a few months in the beginning of their employment. In the first part of the video, it talks about invisible ink, survival skills, bling restrictions, and weight problem.
As you continue watching, you will also learn about dental customs, attitude, and living the company image. There are so many helpful tips that are shared in this video to help you prepare for the application process, especially for the interviews. It's also important to consider the strange requirements revealed in this video in order to familiarize yourself with the policies of every airline including AnadoluJet.
Photos: AnadoluJet Cabin Crew Uniforms
Check out these pictures of AnadoluJet crew so you can see what they look like in uniforms:
Frequently Asked Questions
The following are some of the common questions asked about AnadoluJet Airlines flight attendants.
1. What is the age requirement for AnadoluJet flight attendants?
AnadoluJet Airline ideally hire flight attendants or cabin crew who are at least 20 years old to 33 years old. However, they don't have an exact age limit for aspirants who want to work in this airline.
2. Do I need a degree to apply as flight attendant?
Both high school graduates and fresh college graduates can apply as AnadoluJet flight attendant or cabin crew. If you have a tourism or management degree, you have higher chances of getting hired after the interview.
3. What is the minimum height requirement for AnadoluJet flight attendants?
You are welcome to apply if your height is at least 155 cm, but the airline favors those who are 160 to 180 cm in height. The height requirement is due to safety reasons and must be complied with by aspiring flight attendants.
4. Do I need to be a Turkish citizen to work as flight attendant for AnadoluJet airlines?
No, you don't need to be from Turkey to become a flight attendant at AnadoluJet as the company is inclusive and welcomes diversity. However, Turkish Airlines favor Turkish applicants for obvious reasons.
5. Is a degree in tourism or management required for flight attendant aspirants?
No, you can apply even with a high school diploma. However, a degree in management, tourism, and other related field is an advantage for applicants.
6. Are tattoos not allowed for flight attendants?
When in uniform, visible tattoos as well as facial piercings are not allowed. You need to make yourself look professional and pleasant all the time.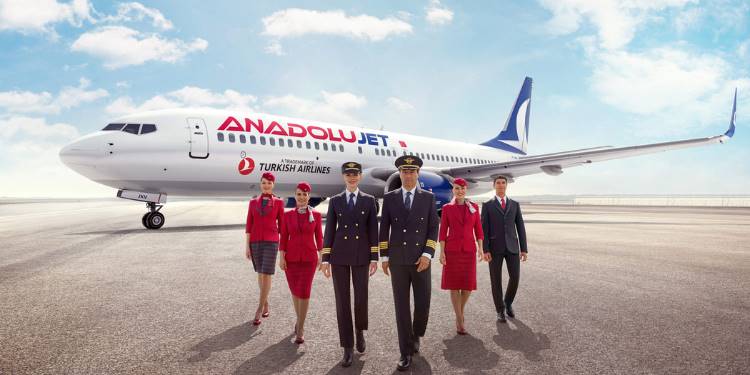 Summary
Researching the step-by-step process when applying as a flight attendant is important. You should understand all the requirements and qualifications before you submit your application in order to increase your chances of getting hired. Knowing how much you can earn and the benefits you can enjoy is also important in maximizing your opportunities with AnadoluJet airlines. So make sure to read this guide before you fill out the application form.