It's year 2006 when Juneyao Airlines took its first flight. By 2013, Juneyao Airlines had acquired 35 brand-new Airbus A320 planes through self-purchase and leasing, and its flight routes from Shanghai started to cover over 50 cities. Now, China's economy and the aviation industry are both expanding rapidly. As the number of Chinese citizens increases, the number of people flying grows so does the demand for flight attendants. As a result, flight attendants are uniquely positioned to provide excellent passenger service.
Also Read: New York Layover Guide: Best Things to Do in 24 Hours
Interested in becoming a Flight Attendant for Juneyao Airlines? Well, flight attendants working in China must have knowledgeable about Chinese culture and customs in order to assist passengers with any needs they may have. Furthermore, flight attendants in China must maintain a professional demeanor at all times, even on long flights. As a result, working as a flight attendant in this country is a bit challenging, yet rewarding profession. There are a few things you should know if you want to work as a flight attendant in China. This article will go over the requirements you need to get started.
List of Requirements and Qualifications to become a Juneyao Airlines Cabin Crew
Must have a valid and unrestricted passport.
No visible tattoos and scratches.
No eyeglasses.
Check if you don't have a fear of heights. Flight attendants are frequently required to evacuate an airplane quickly in an emergency, so they must be comfortable with heights.
Must follow Juneyao Airlines uniform standards.
You must be willing to submit the results of medical tests.
A tidy, well-groomed appearance is required for the actual professional presentation.
You must be in good physical and mental health.
Must be willing to get tested for drugs and any related illegal substances.
You must be prepared to deal with the safety and service of passengers.
You must be able to serve food and beverages, assist disabled passengers, answer guests' questions, and operate mechanical and safety systems.
It is also necessary to have excellent self-control, resourcefulness, and the ability to deal with stressful situations.
A background check will be conducted for successful applicants.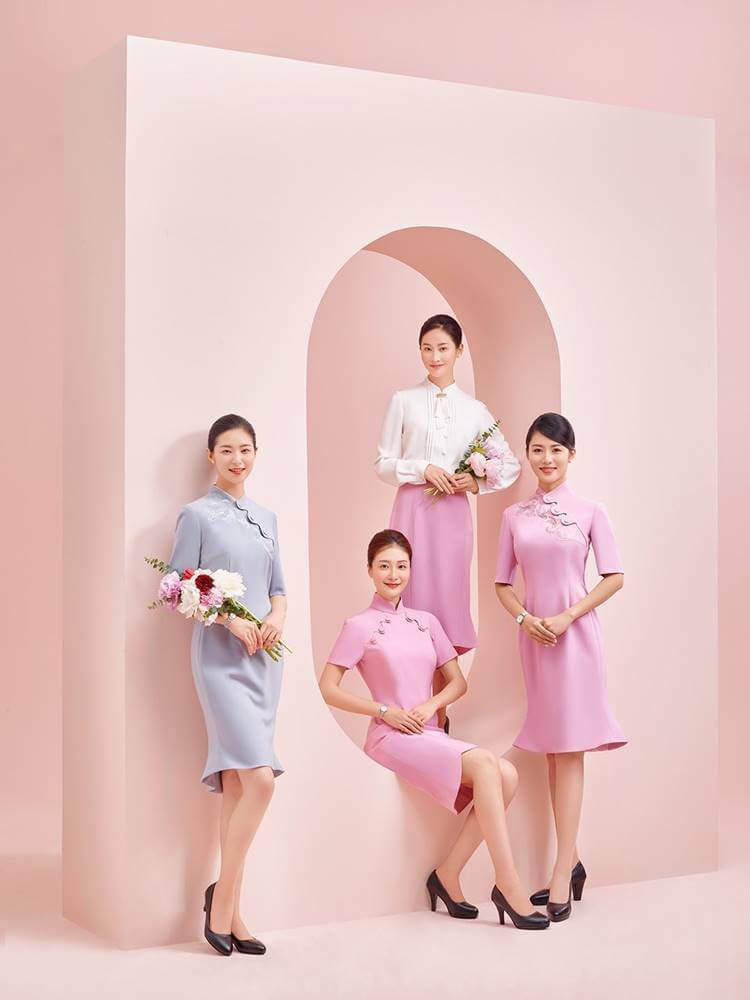 Application Process
Step 1: To get a job with Juneyao Airlines, you can go to their Official Website or Facebook Page.
You can visit these links:
https://global.juneyaoair.com/
https://www.facebook.com/juneyaoair/
Step 2: Since Juneyao Airlines do not have Career Page on its website, you can rely on the links provided above for future job postings.
Step 3: Prepare all of the requirements or documentation required for your application. Fill out an online application for a Cabin Crew position if provided. Make sure to write only true and accurate information about yourself. Before submitting the form, double-check your information to avoid any errors.
Step 4: Airlines in China are extremely picky when it comes to hiring the right candidate. Arrive on time, dress smart, and make some research and practice before the interview. Show them you have what it takes to become their next Flight Attendant.
Step 5: You will be notified by phone or email if you are chosen. So, keep your lines open and check your emails on a regular basis. Provide the phone numbers and email addresses that are always in use.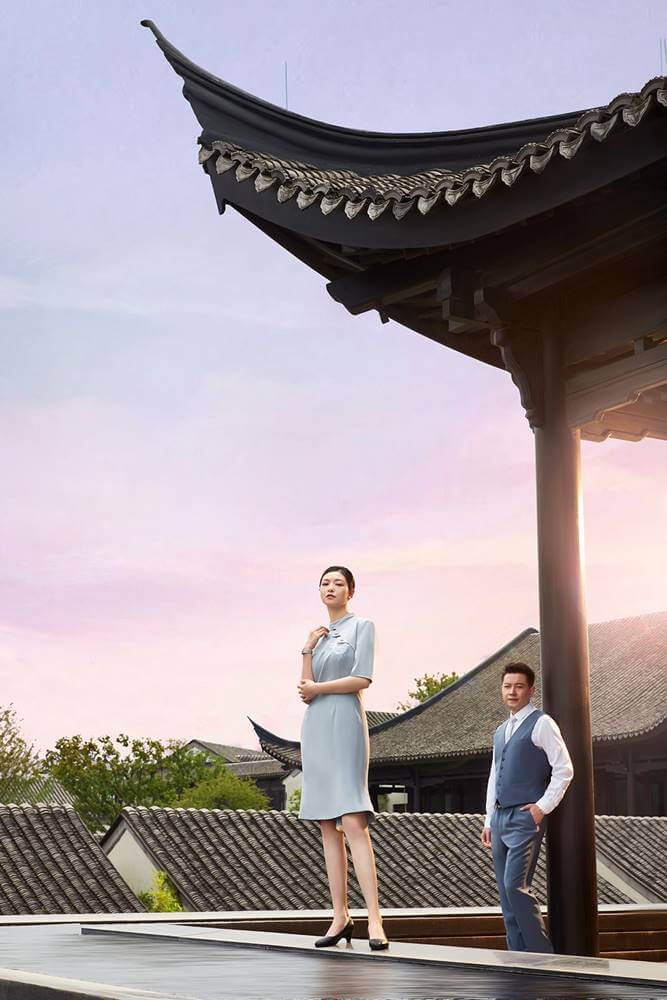 Salary and Benefits
In China, a Flight Attendant can expect to earn around 19,200 CNY per month. Salaries range from 9,390 CNY to 29,900 CNY.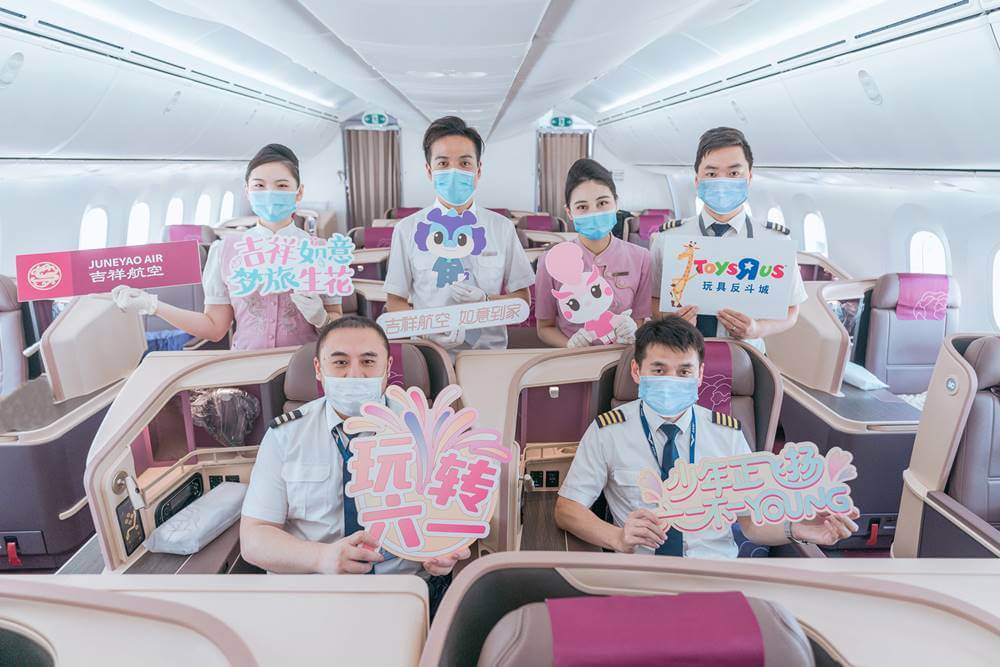 Video: Juneyao Airlines B787-9 Safety Video
This is the official Safety Flight video of Juneyao Airlines. This video will entice not just passengers but also like you as aspiring flight attendants. This almost showed all the safety protocols the passengers need to follow inside the plane. As a Flight Attendant, you need to be aware of these safety procedures because the demonstration and assistance will be coming for you.
Photos: Juneyao Airlines Cabin Crew Uniforms
Check out these pictures of Juneyao Airlines crew so you can see what they look like in uniforms:
Frequently Asked Questions
The following are some of the common questions asked about Juneyao Airlines flight attendants.
1. What languages do they often use?
You must be able to communicate fluently in Mandarin. While the majority of international flights departing from China will have an English-speaking cabin crew, being able to communicate with passengers in their native language is always advantageous.
2. Do I need to have white skin?
Airlines around the world do not recommend applicants to have white skin. Since different races have different skin types. What they want from you is fair and healthy skin, without any scars or visible tattoos.
3. How many days should I wait after they receive my application?
There is no specific time frame that will be given to you. Airlines may take some time in reviewing applicants' applications. This is because they are filtering the right candidates. So it can take weeks or months. If there is a way you can follow up, do it. But it is suggested to be more patient in waiting for their response.
4. How many years of experience do I need to apply for an flight attendant position?
Most of the time this airline does not require any experience before applying as an FA. Make sure to read their job posting carefully before applying. But most airlines take the previous experience of applicants as an "advantage", not a "requirement."
5. How can I pass the initial interview?
Make sure to make research about the company, as well as the possible questions that you will encounter as an FA applicant. Show them that you have what it takes.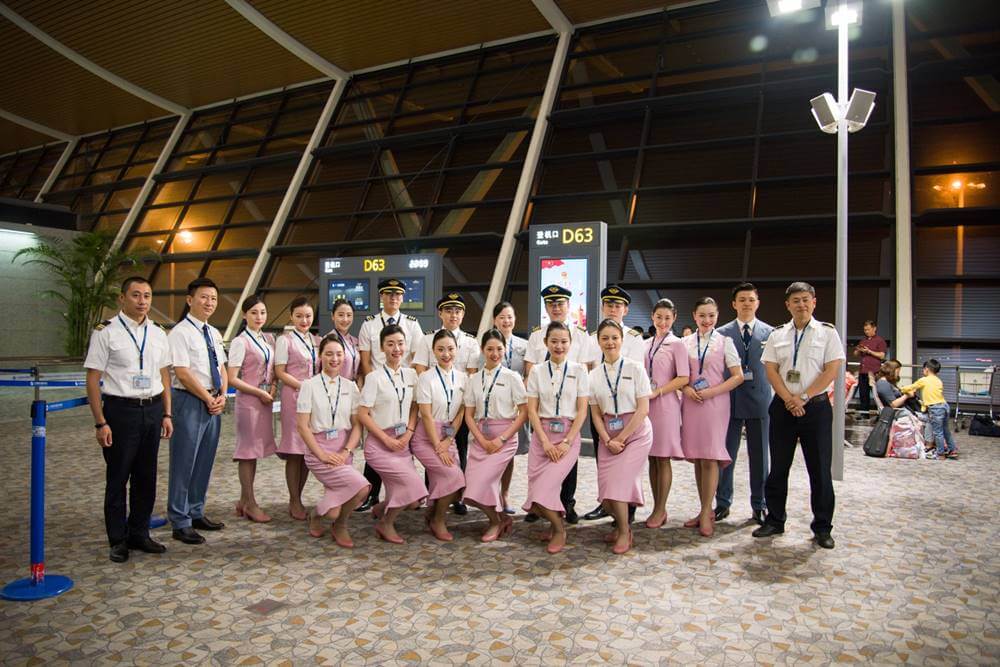 Summary
Since its inception, Juneyao Airlines has maintained a strong safety record. Juneyao Airlines Company Ltd. Ltd. is a subsidiary of Shanghai Juneyao (Group), which is one of the Top 100 Private Companies in China. Juneyao Airlines focuses on business and business leisure for both middle and upper levels. Using Shanghai as a hub, its airline network extends to domestic cities and neighboring regions and countries.
Juneyao Airlines is also gradually increasing its flights to Southeast Asia, Japan, and Korea. To get a Flight Attendant job here, focus on the requirements provided above and make your own research about the company.