Flight attendants are an important part of the airline industry. They provide vital safety and customer service role on every flight. While the responsibilities of a flight attendant may vary depending on the airline, there are some essential skills and qualities that all successful candidates must possess. These are the things you need to know if you're interested in becoming a flight attendant in Korea.
Also Read: New York Layover Guide: Best Things to Do in 24 Hours
Being a flight attendant in Korea is a unique and rewarding experience. Not only do you get to see some of the most beautiful places in the world, but you also have the opportunity to meet people from all walks of life. The job can be challenging at times, but it is also very exciting. Most importantly, it is a great way to see Korea from a different perspective. As a flight attendant, you are responsible for the safety and comfort of your passengers.
This means that you must be attentive and alert at all times. You also need to be able to handle stressful situations calmly and efficiently. In addition, you must be able to speak Korean fluently. Although the job can be challenging, it is also very rewarding. The salary is very good, and you get to travel to some of the most beautiful places in the world. If you are looking for an exciting and challenging job, then being a flight attendant in Korea is definitely for you.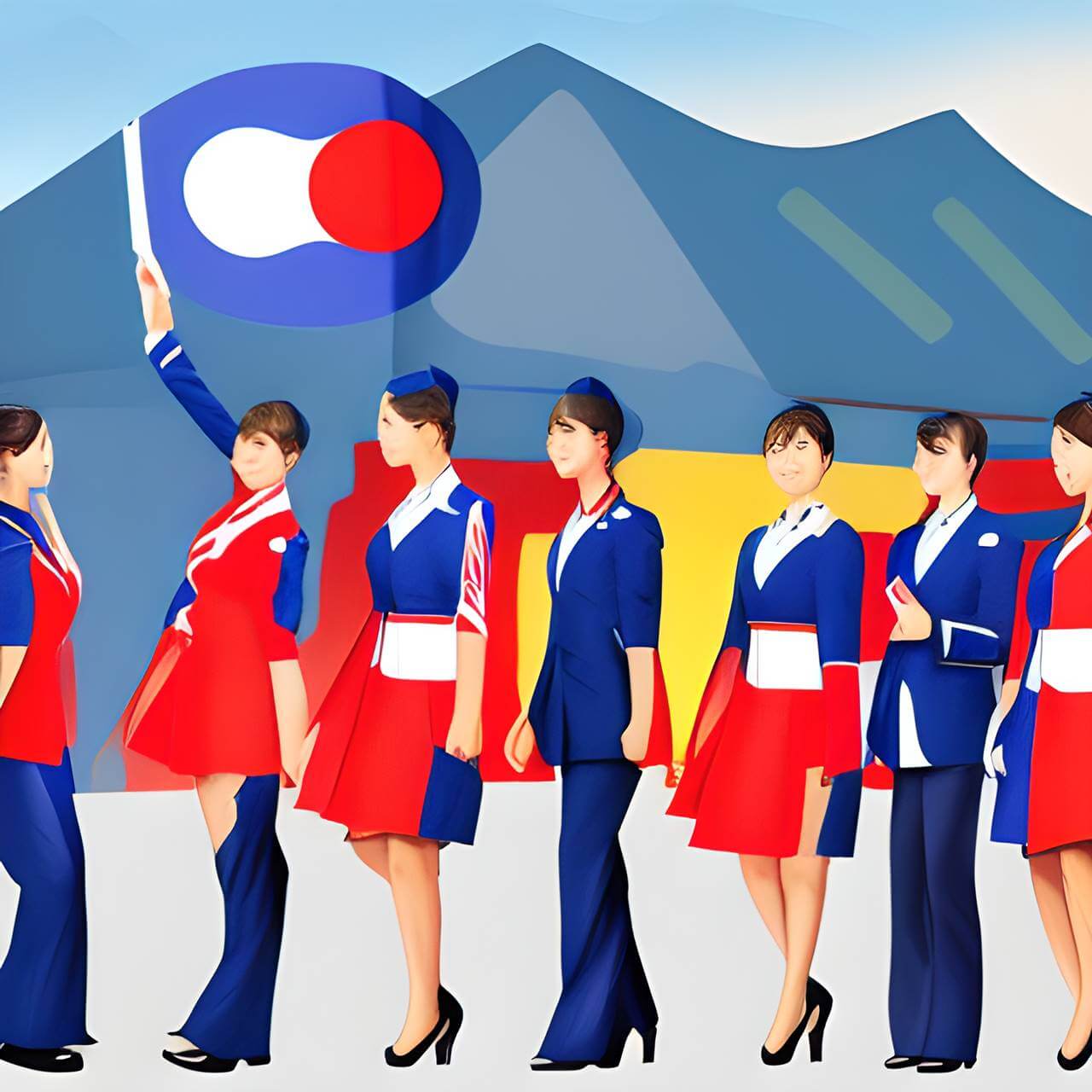 List of Airlines in Korea to Work as a Flight Attendant
Becoming a flight attendant is a dream job for many people. The opportunity to travel the world, meet new people, and experience different cultures is an irresistible proposition. And while there are many airlines to choose from, not all of them are created equal. The following airlines provide the best opportunities for flight attendants in Korea:
Jin Air

Jeju Air

Eastar Jet

Air Busan

T'way Airlines

Air Seoul

Fly Gangwon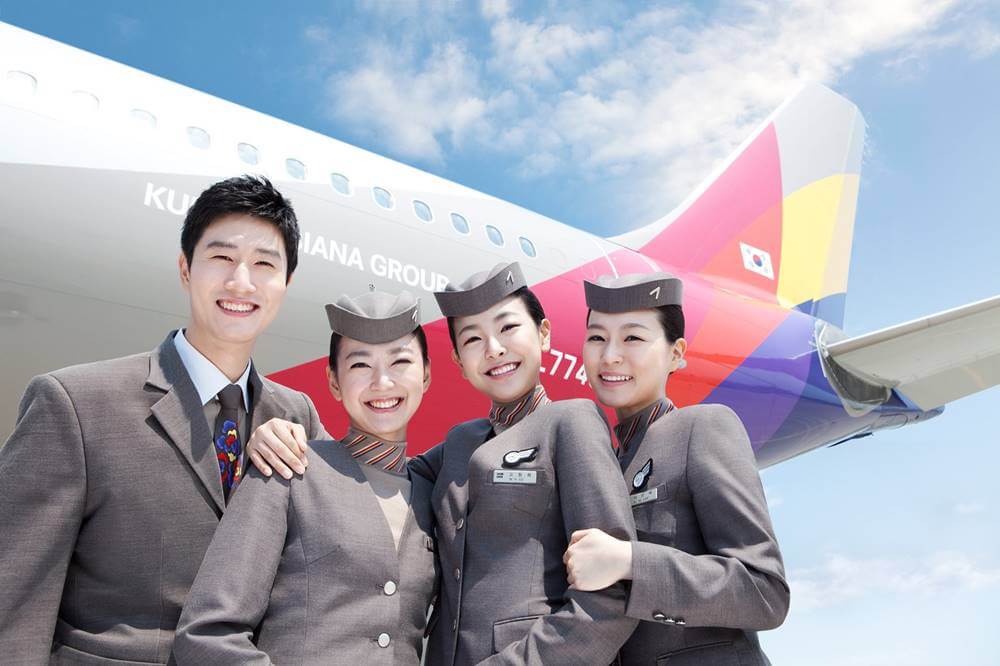 What are the Requirements of a Flight Attendant Job in Korea?
In Korea, you must meet certain requirements to apply as a flight attendant. Here are some of the most important:
Minimum age of 18 is required
A high school diploma is required
Fluency in Korean and English is required
Should be physically fit and able to pass a physical examination
Customer service skills must be excellent
Capable of performing under pressure
Females should be minimum of 1.58m tall and males should minimum least 1.65m tall
These requirements can vary slightly depending on the airline. Depending on the airline, flight attendants may have to have a college degree or experience in customer service.
Duties
The duties of flight attendants vary depending on the airline, but there are some common responsibilities that all flight attendants must perform. These include:
Ensuring the safety of passengers and crew members
Demonstrating emergency procedures
Serving food and drinks
Assisting passengers with their luggage
Answering passenger questions
Providing customer service
Maintaining the cabin's cleanliness
Troubleshooting any problems that may arise during the flight
All flight attendants must be capable of performing these essential duties, irrespective of the airline.
Another interesting read: Do Cabin Crew Clean Toilets? Flight Attendant Clean Lavatories?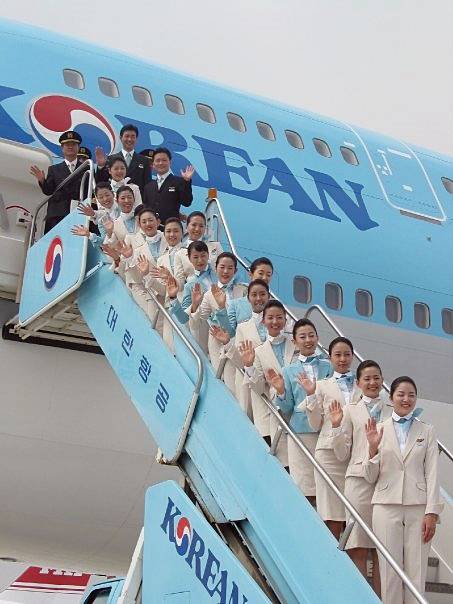 Steps to Apply for a Cabin Crew Job in Korea
Here are the steps you need to take to apply as a flight attendant in Korea:
Research The Requirements
As we mentioned above, each airline has different requirements for their flight attendants. So, the first step is to research the requirements of the airlines you're interested in. This will help you determine if you meet the basic qualifications and give you a better understanding of what the job entails.
Submit The Application
Once you've determined which airline you'd like to apply to, it's time to submit your application. Each airline has a different application process, so be sure to follow their instructions carefully.
Attend An Interview
If your application is successful, you'll be invited to attend an interview with the airline. This is your opportunity to show them that you have the skills and qualities they're looking for in a successful candidate.
Final Interview
If you're successful in the initial interview, you'll be invited to attend a final interview. This is usually conducted by a panel of airline representatives and is your last chance to impress them before they make their decision.
Start Training
If you're successful in the final interview, congratulations! You've made it to the next stage and will now start your training to become a flight attendant. This process can take several weeks or even months, depending on the airline, but it's a necessary step to becoming a fully-fledged member of the cabin crew.
All airlines have training programs for flight attendants. During these programs, which last several weeks, you'll learn everything you need to know about the job. During training, you'll learn about safety procedures, customer service, and how to deal with different types of passengers. You'll also have the opportunity to practice your skills in a simulated environment. Your new career as a flight attendant will begin once you have completed your training.
Another interesting read: Cabin Crew Interview: How to Sell Yourself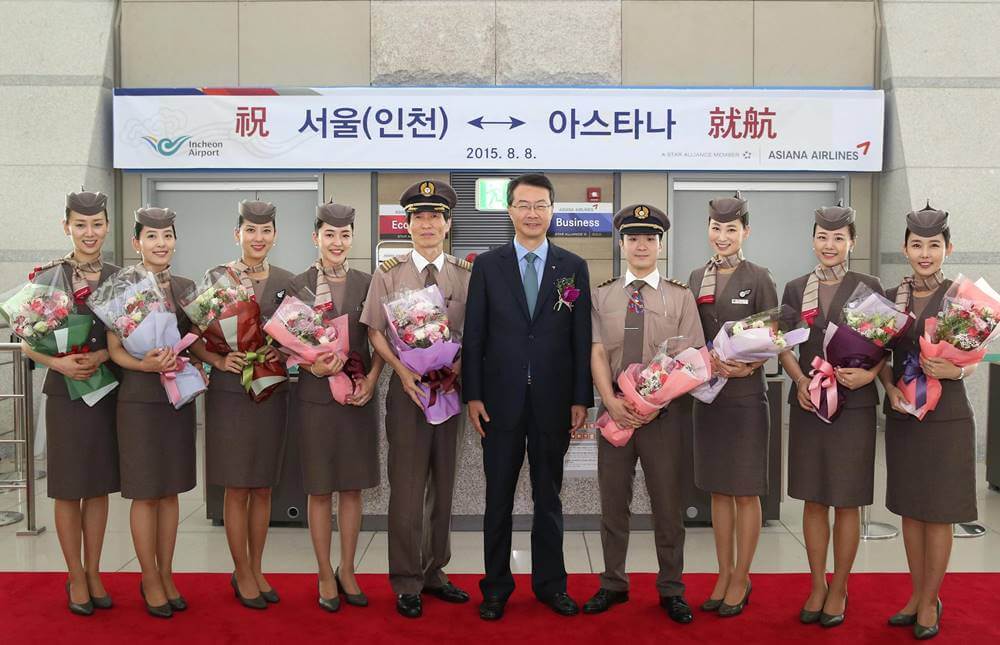 What is the Salary of a Flight Attendant in Korea?
The average salary of a flight attendant in South Korea is 2,760,000 KRW per month. However, this can vary depending on the airline, your experience, and other factors. In addition to their salary, flight attendants also receive other benefits.
Discounted Travel: As a flight attendant, you'll get to enjoy discounted travel rates on both domestic and international flights. This is a great benefit if you love to travel or if you have family members who live overseas.
Complimentary Hotel Stays: Flight attendants often receive complimentary hotel stays when they're on a stayover in another city. This can be a great way to save money when you're traveling for work.
Meal And Laundry Allowances: Most airlines provide their flight attendants with meal and laundry allowances when they're on duty. This is a great perk if you're away from home for long periods.
Flexible work schedules: Flight attendants often have very flexible work schedules. This can be beneficial if you have other commitments.
The opportunity to see the world: One of the best things about being a flight attendant is the opportunity to see the world. If you love to travel, this is the perfect job for you.
Excellent job security: Flight attendants have excellent job security. This is because there is always a high demand for qualified candidates.
Vacation and paid leaves: Flight attendants are entitled to vacation and paid leaves. This can be a great way to take some time off from work and enjoy your time off.
Another interesting read: American Airlines at LAX Terminal Los Angeles International Airport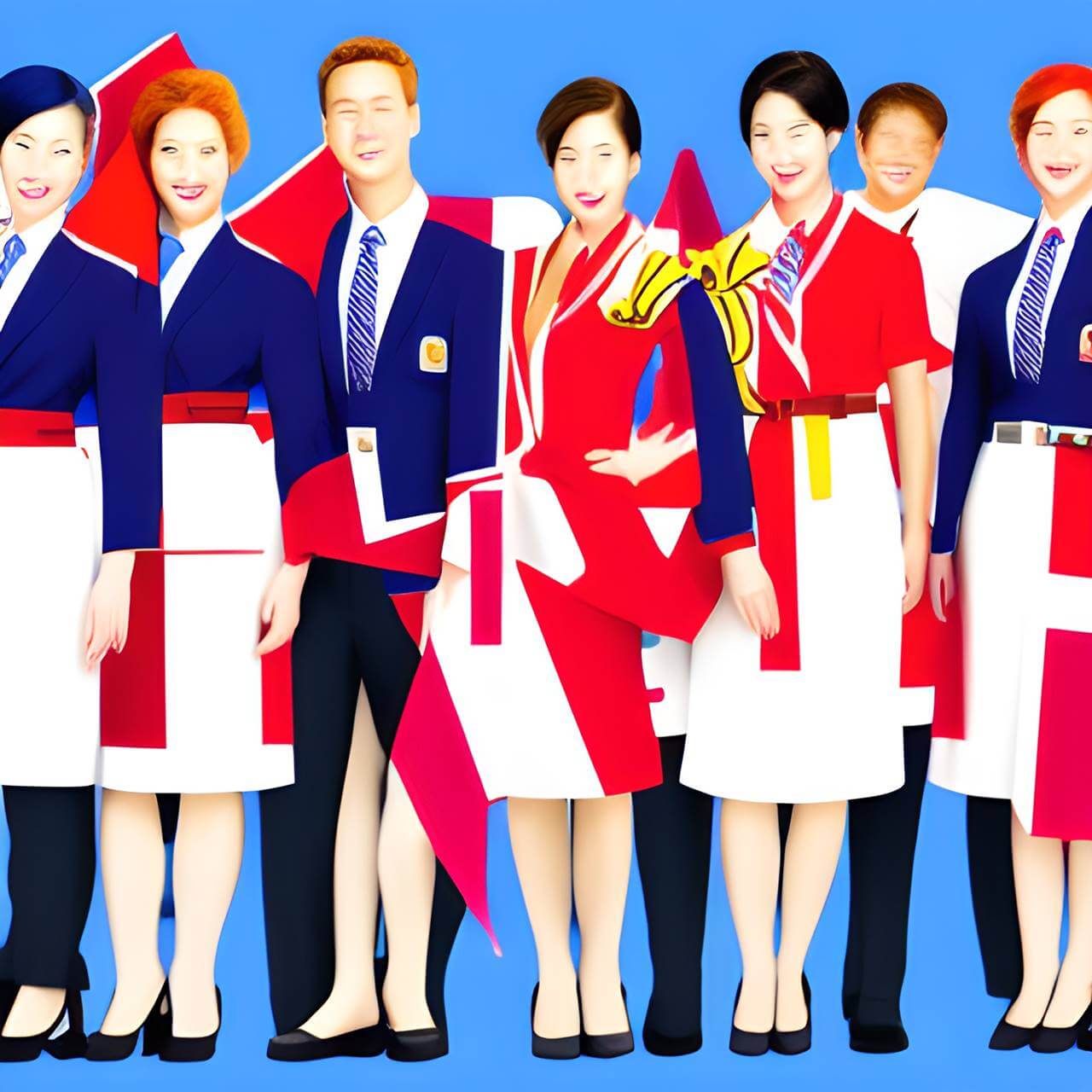 Summary
There are many reasons why you might want to become a flight attendant in South Korea. The salary is competitive, the benefits are great, and it's a great way to see the world. If you're interested in this career, be sure to follow the application process carefully and attend all interviews.
With hard work and dedication, you can achieve your dream of becoming a flight attendant.