If you want to get a job as a cabin crew member for Korean Air, there are a few requirements you'll need to meet. First, you must be at least 20 years of age and have a high school diploma or equivalent. You'll also need to be proficient in English and be able to pass a basic medical examination. In addition, you'll need to be able to swim at least 25 meters and have no fear of heights. If you meet all of these requirements, then you may just have what it takes to become a Korean Air flight attendant.
Also read: New York Layover Guide: Best Things to Do in 24 Hours
Korean Air is one of the famous airlines in Korea. The said airline tends to be the largest in the country, which explains why it can cover hundreds of miles of domestic and international flights. This is one of the main reasons why a lot of prospective Pilots and Cabin Crews wish to apply to join the Korean Air team.
It is quite difficult to become a flight attendant in South Korea. In 2010, over 17,000 people applied for the position of a flight attendant. Only 150 passed the challenge! That is even less than one percent! South Korean airlines are known for being picky aviation employers, they do not simply choose flight attendant applicants based on their education, skills, and experience. They also select those who they believe are attractive, multilingual, and athletic. Don't get discouraged, learn what they need from you below.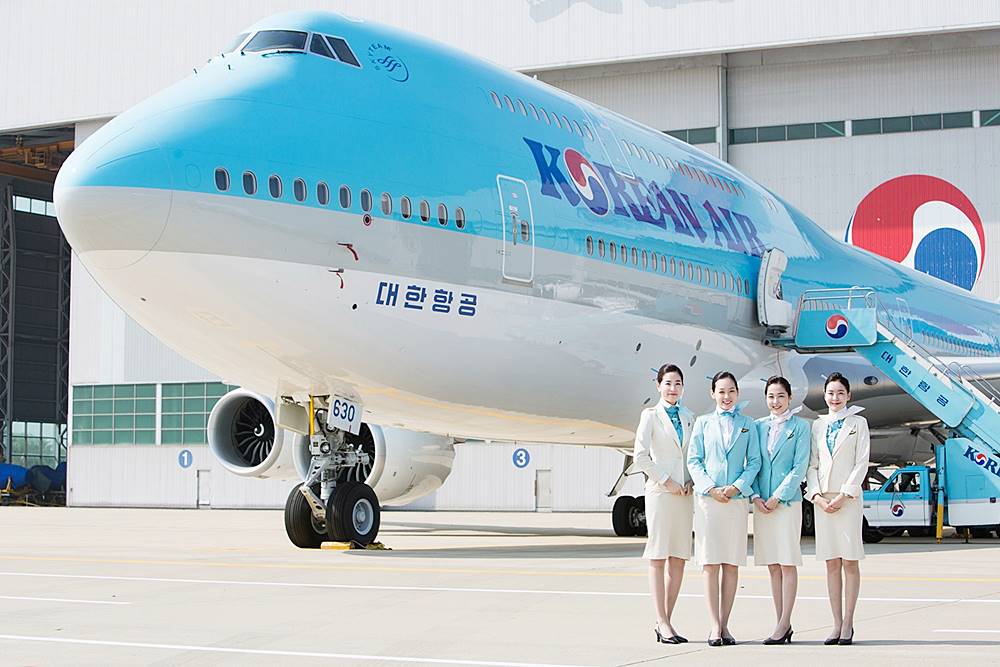 List of Requirements and Qualifications to Become a Korean Air Crew
Must be at least 18 years of age
Must be at least 5'4" in height
Having a pleasing smile and personality is required
Should be fluent in both English and Korean
Experience is preferred
A degree is necessary
Responsibilities:
Maintain and always prioritize safety.
Before the flight, demonstrate the appropriate emergency and safety response.
Create a pleasant and inviting environment for airline passengers.
Provide excellent client service.
Throughout the flight, assist guests in all their needs.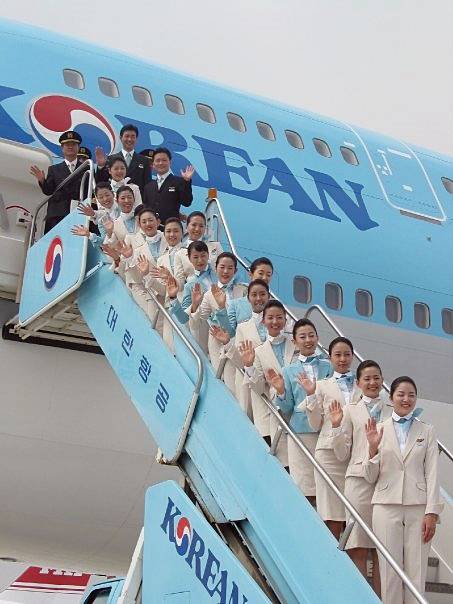 Application Process
Step 1: The application procedure will be completed online through Korean Air's careers page. You can go here: https://recruit.koreanair.com/
You will be required to fill out basic personal information and submit an updated résumé and curriculum vitae. Then wait a few days. Here's what you need to prepare:
Resume
Curriculum Vitae
Fully Accomplished Application Form
Step 2: The preliminary interview is where the airline screen and orient applicants. You might even be gathered in an event hall to learn about Korean Air and what to expect from the firm, although this is not assured. Prepare because they might ask you questions regarding your credentials.
Step 3: If you pass, they will call you for the final interview. The final interview is typically a one-on-one or one-on-two conversation. Expect precise questions about what you want from the job, why you want it, etc. You should also remember what you wrote on your CV because they will ask you questions about it are commonly based on this.
Step 4: You will be required to complete a full physical evaluation to complete your recruitment. Several health examinations must be completed before becoming a flight attendant at Korean Air. It should be noted that if you are a foreigner, procedures may differ depending on the agency to which you are assigned.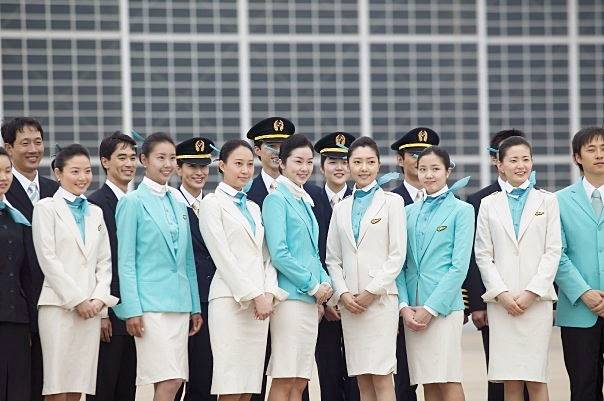 Salary and Benefits
A Korean Air flight attendant can make at least $30,000 per year.
Medical Insurance
401k Plans and Benefits
Bonuses and Incentives
Remember that your residential status will influence the kind of perks you can receive from the company.
Vacations and Paid Leave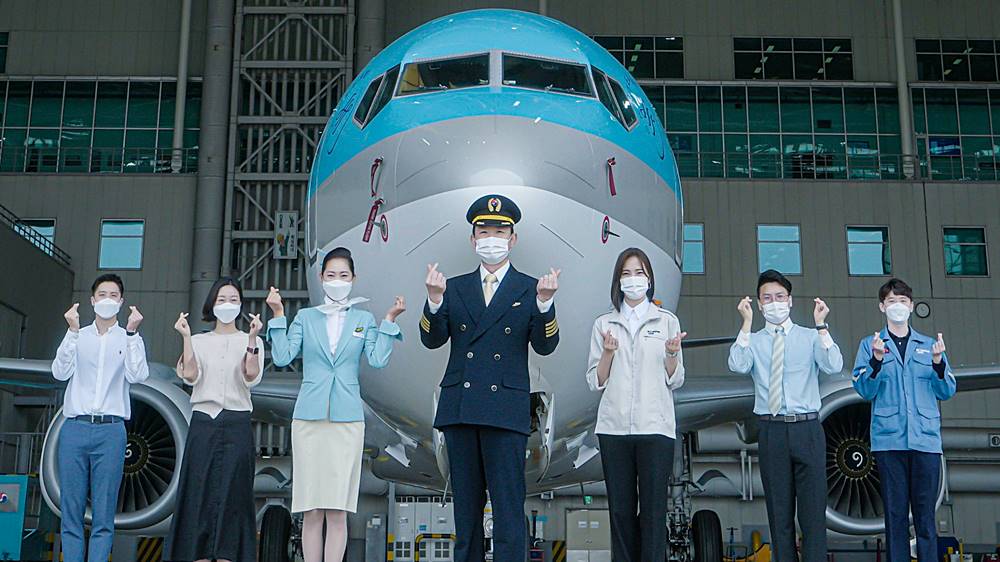 Video: What to expect on Korean Air Business Class SFO to ICN Seoul Korea
This sixteen-minute vlog shows what's inside Korean Air's business class. As shown in the video, flight attendants are welcoming and they are really taking care of the passenger's needs. From food serving and up to hygiene & cosmetics kits distribution, the service is undeniably great.
Photos: Korean Airlines Cabin Crew Uniforms
Check out these pictures of Korean Airlines crew so you can see what they look like in uniforms:
Frequently Asked Questions
Here are some common questions about the requirements for Korean airlines flight attendants.
1. Is there a minimum height requirement for cabin crew?
You must be at least 5'4 inches tall.
2. Can I apply to be a Korean Air flight attendant without a degree or experience?
Prior experience is not required; you can apply to Korean Air without it. It should be noted, however, that people with prior experience in the sector will have more clout in the hiring process.
3. Is it difficult to work as a cabin crew member for Korean Air?
Don't worry too much about this because you'll still have to go through the proper training and orientation if you're accepted by Korean Air. Working as a cabin crew member is not an easy job, it may seem luxurious but you have to work hard, regardless of what airline you work for.
4. Is it necessary to have 20/20 eyesight to be qualified?
When it comes to applying to Korean Air, there are no precise vision requirements. You're good to go as long as you can wear contact lenses without interfering with your obligations.
5. Is Korean language proficiency required?
Because you'll be working primarily with Koreans, both coworkers and passengers, fluency in the Korean language is a must. You must also be fluent in English.
6. Is it true that Korean Air training is the hardest of all airlines?
Well, there is no easy training at all, every airline has its own unique way of training applicants. The only difference is that Korean Air has precise and special training, in fact, they also train how flight attendants should smile properly.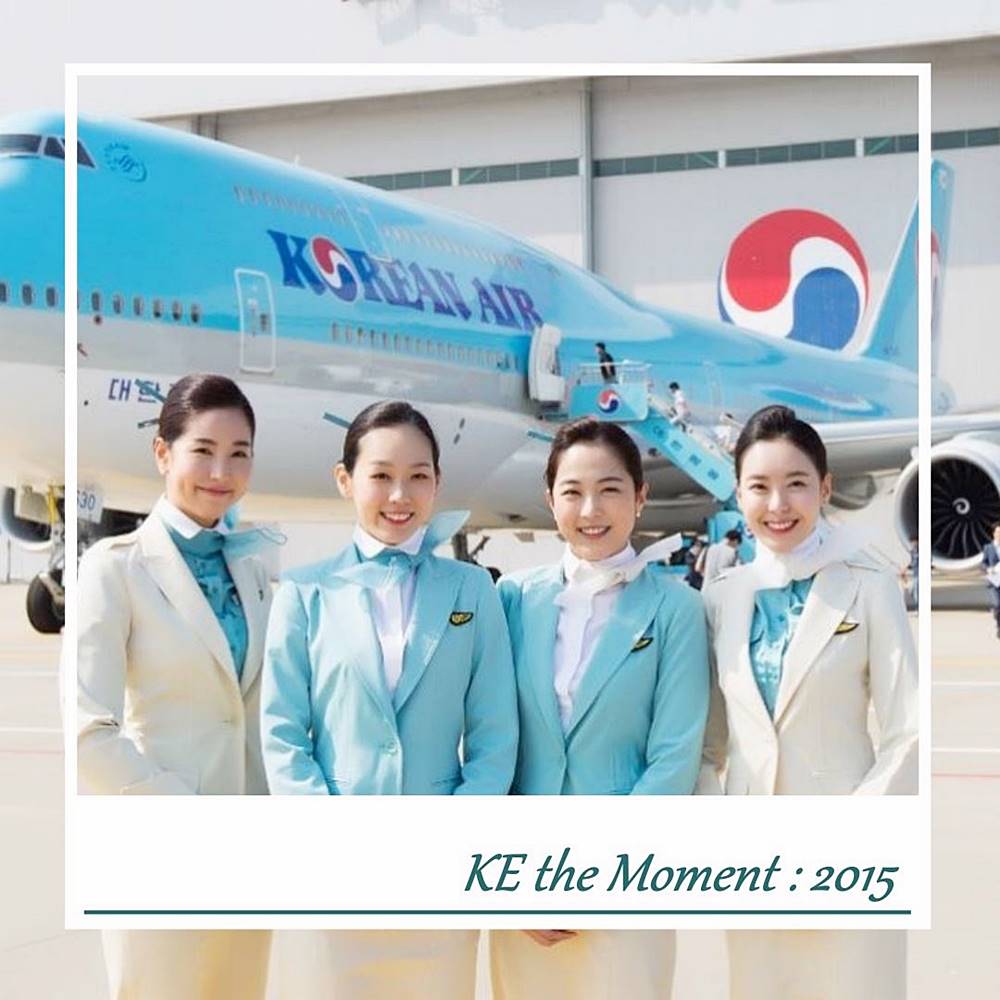 Summary
Korean Air is one of the world's leading airlines, offering flights to destinations all over the globe. The company is known for its excellent customer service, and its flight attendants play a vital role in providing a positive travel experience for passengers. Korean Air flight attendants are responsible for a variety of tasks, including greeting passengers, serving meals and beverages, and assisting with safety procedures. In addition, they are expected to provide general information about the airline and its services.
Contrary to popular belief, the application and recruitment process is the same for both. Both Koreans and foreigners are welcome. It relies on how you will defend and stand for your application. If you are a Korean national but don't have some of the qualifications needed, your application will still be denied. On the other hand, if you are a foreign national, yet everything that they need for a flight attendant is in you, then expect to get a job from them.
If you want to learn more about Korean Air, you need to see its working environment, policy, basic requirements, and what they need from a flight attendant.