If you are looking for a way to ace your application as a flight attendant at Elite Airways, we have a guide prepared for you. Here you will learn the overview of Elite Airways, the responsibilities and qualifications you need to take into heart, and how you can successfully apply.
Also Read: Money-Saving Tips for Cabin Crews
Working at a stable airline company is a dream come true for aspiring cabin crews. Chasing your dreams is a good start to growing your career. If you want to be successful in this career, you have to work hard and persist. Working as a cabin crew is challenging if you are coming from the entry level. It takes a lot of time to get accustomed to the culture of the industry. But, as soon as you find your first company, it will change your career forever.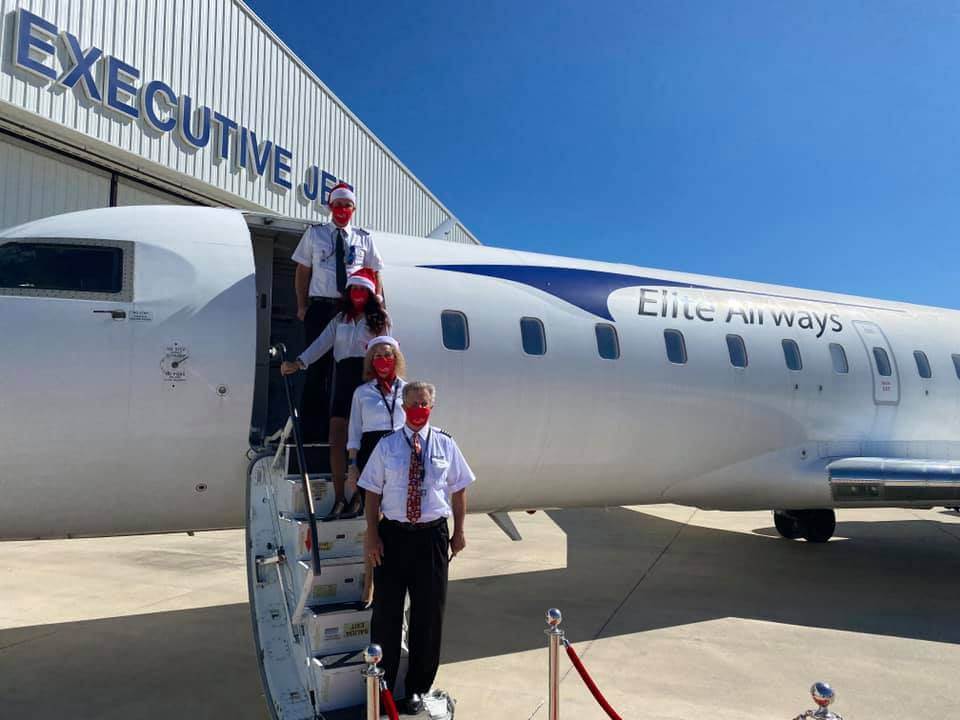 Overview of Elite Airways
Elite Airways LLC was established in 2006, and FAA Part 121 scheduled certification was granted in 2012. The airline announced that it intends to start scheduled flying passengers to and from Orlando Melbourne International Airport, the operating base of the airline, once it obtains its planned authorization. The airline launched the first scheduled plane route on July 28, 2014, and was said to start twice-weekly flights connecting Melbourne and Washington Dulles International Airport on September 8, 2014.
The airline stated that operations between Fort Collins-Loveland Airport in Northern Colorado, Newark Liberty International Airport, as well as Chicago Rockford International Airport, will commence on August 27, 2015. While flights from Vero Beach Municipal Airport going to Newark Liberty International Airport will begin on December 10, 2015, marking the first-ever commercially scheduled jet operation at the airport.
In 2021, Elite began expanding its facilities at Westchester County Airport by having additional routes such as the south-of-Cape-Cod islands of Martha's Vineyard, Nantucket, and eventually extending routes to its Florida and Maine locations. It is the first-ever airline to offer jet service to Westchester County Airport from Martha's Vineyard. Since 2011, Cape Air has operated a 9-seat piston-engine aircraft from Westchester County Airport to both islands. Elite began flying twice a week between Newark, NJ and St. Augustine (FL) Regional Airport last November 2021.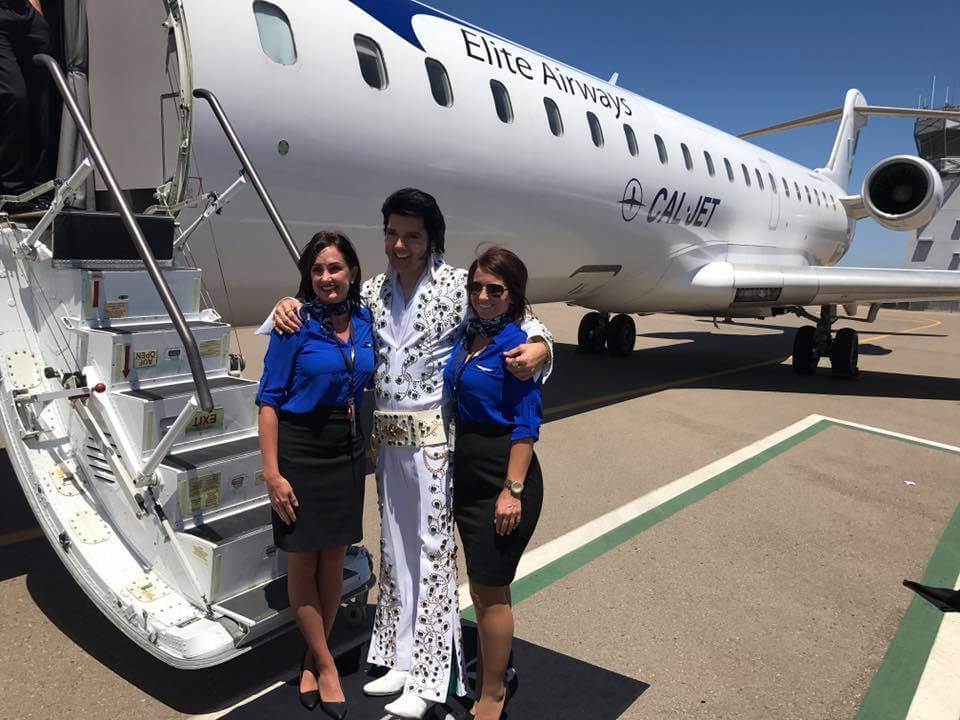 Responsibilities
After seeing the responsibilities, do you think you have what it takes to be a flight attendant? If you do, then it is time to move on to the next topic in this article, the qualifications. Sadly, the majority of the first phase in the application process would rely on your qualifications. If the company's requirements aren't all met, it's possible you won't move on to the next stage.
Before applying, you have to ensure that you are qualified enough to do so. Since this is your ticket to getting through the next round, make sure you fulfill all the qualifications requested. If you can't, then it is best to look for other airlines where you can complete their qualifications. With that said, take a look at this list to know if you can qualify to be an Elite Airways cabin crew.
Your priority is safety, and you will always put your passengers first.
Customer-focused: You will do your best to provide great experiences in every aspect, ensuring a calm and enjoyable end to each trip.
A courteous American host: You will showcase the best of the United States and demonstrate the values that make the country great such as friendliness, warmth, concern, compassion, and the type of graciousness that only the United States can provide.
Always win as a team: To provide exceptional service to your customers, you must recognize the importance of excellent communication, mutual respect, as well as natural leadership.
Air travel is constantly evolving. So, it is crucial to be flexible. This necessitates being adaptable, accessible, and solution-oriented on all occasions, while also behaving with the utmost love and care.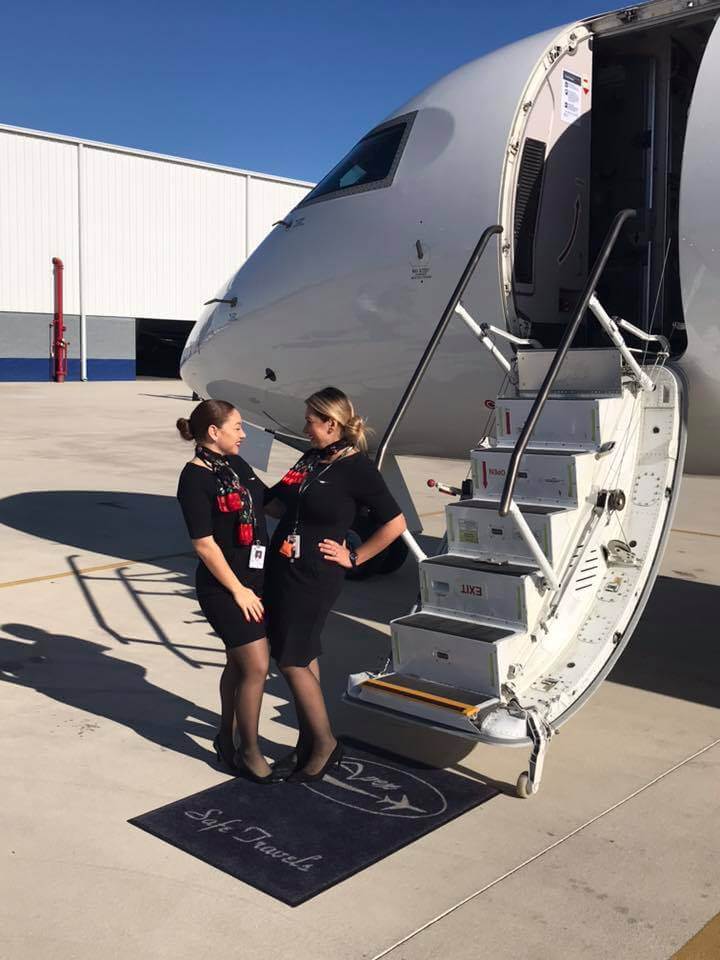 Qualifications
Visiting the world may be your prime goal going into this. However, it is still important to remember that no matter how much you dream of becoming a flight attendant, you must show that you are capable enough to treat all your passengers with respect and utmost care.
Aside from this, there are a lot more daily responsibilities that you should be willing to follow to raise your chances of getting accepted. You have to ensure that you show the hiring committee you are the perfect candidate for this job. What exactly should you display, you may ask. Well, check this list below to get an idea of what they are looking for in flight attendants.
You must be at least 21 years old.
You must be authorized to work in the United States on a legal basis.
Be fluent in both written and spoken English.
You should at least be a high school graduate or have a bachelor's degree in general education (GED)
At least two years of customer service experience is required.
You must be at least 5'0′′ and no taller than 5'10." There are no exemptions to the height limit due to the internal size of the aircraft.
Multiple language skills are a plus, and those that are bilingual (English/French) will be given priority consideration.
You must be able to know how to use the internet.
You also have a security clearance from the United States Department of Transportation.
Meet all the company's medical requirements.
Lastly, you are also required to have a valid United States passport.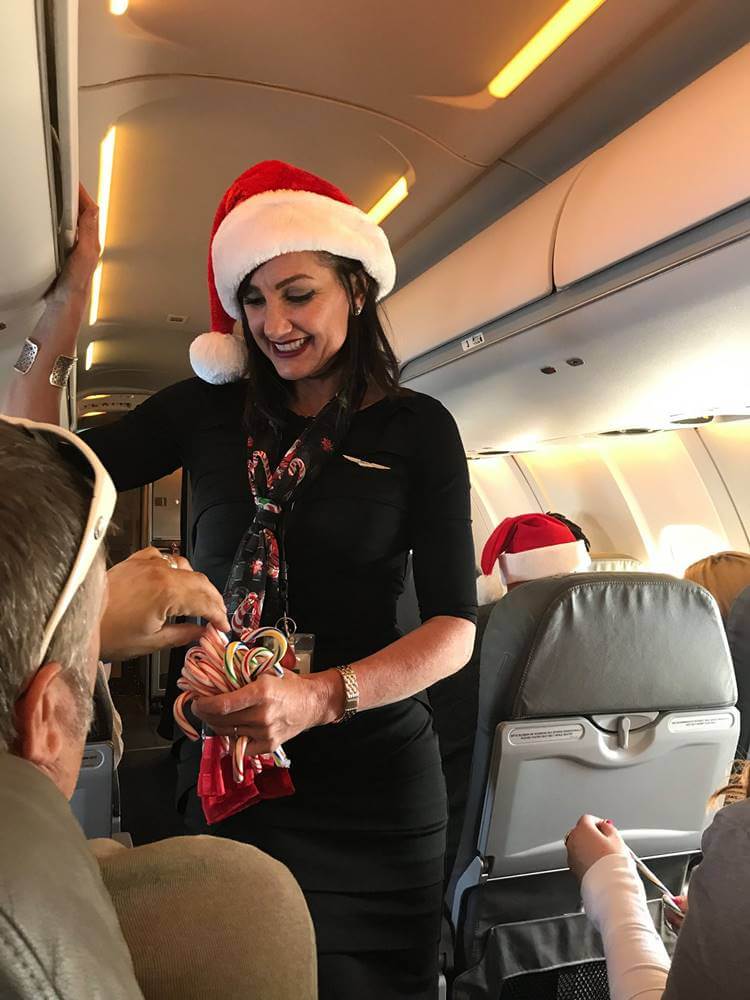 Document Requirements to Prepare
Following the qualifications that you would have to satisfy, would be the physical proof of some of the requirements that you are looking for. Before starting your application, make sure that you can supply the company with the papers and documents that they are asking for.
It is essential to take note that incomplete requirements can sometimes make your whole application process longer, or even be completely denied by the hiring committee. Thus, you have to ensure that all the documents in this list are something that you can submit along with your application.
Birth Certificate
Updated dental and criminal records
High School diploma or something equal to this
Updated Resume or CV
Cover Letter
Valid Passport
Licenses and certifications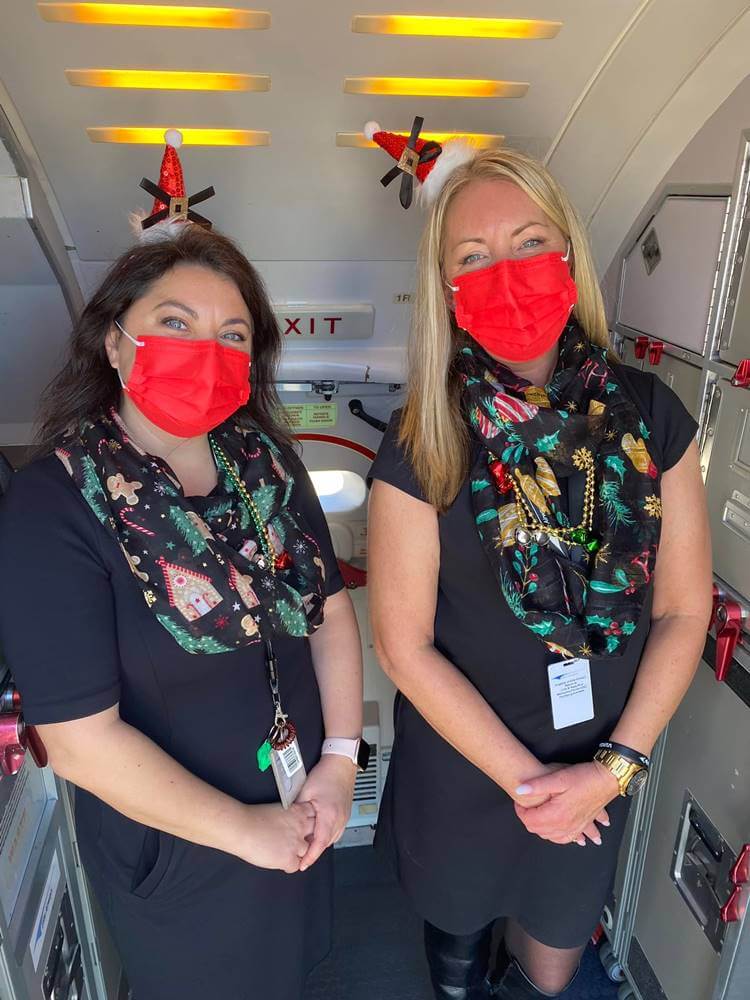 Where to Apply for a Job for Elite Airways Online
If you want to know more about their application processes and receive constant updates on job vacancies, changes in rules, and so much more, go ahead and visit the company's careers page.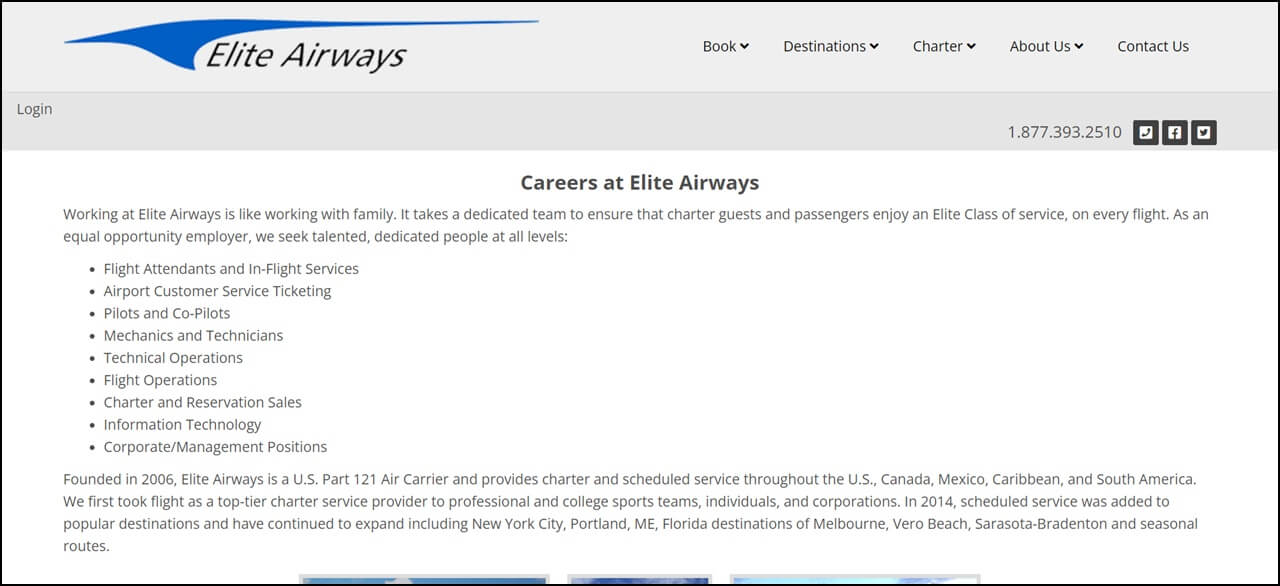 How to Become a Cabin Crew for Elite Airways
Below is a step by step, easy-to-follow guide on how to successfully process your application for the role of Elite Airways:
Step 1: Visit the company's website. Here, you will see the open positions at the company. You can easily check your preferred position. So far, the career page is the most convenient place where you can find information about the open positions at the company.
Step 2: Choose the job that you would want to apply for. Usually, the company updates the career page from time to time. You can also check the job description, roles, and qualifications on the page.
Step 3: Fill out the application. This is a very straightforward process where you need to fill out the form and supply all the necessary details. This way, the company can get to know you even before you are interviewed. Take note that this is also a pre-screening requirement.
Step 4: Submit the necessary documents to their email. All the required documents are mentioned above. Provide all the complete papers so that your application will push through. More often than not, incomplete documents are rejected immediately.
Step 5: Wait for any further news regarding your application. This is when you need to wait for the result of your application. The result may either be passed or failed. There is no guarantee that you will pass the application and work right away.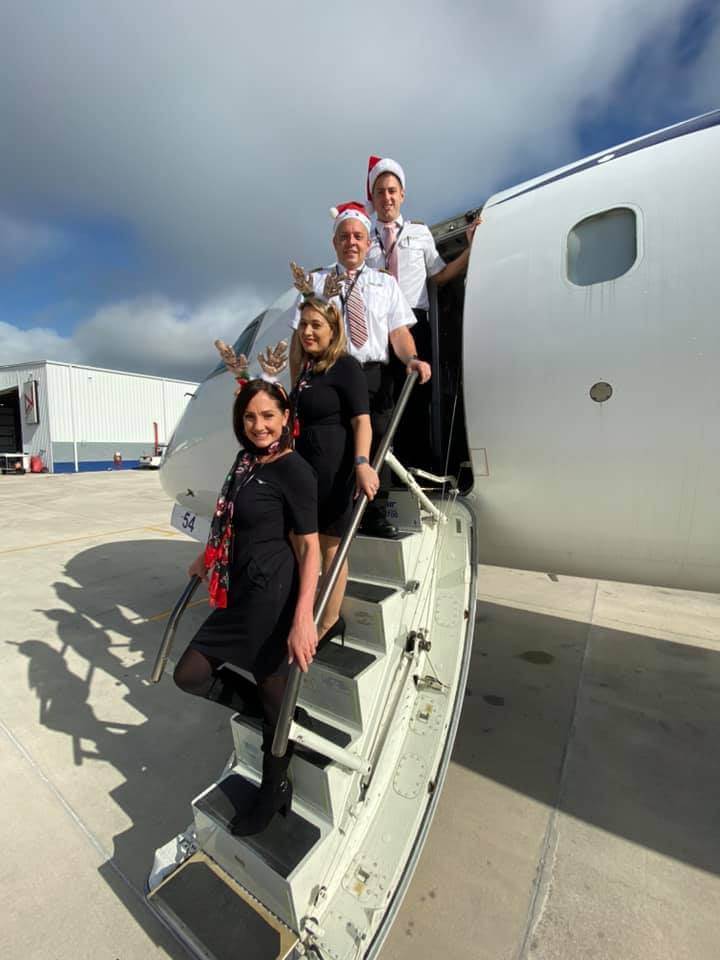 Monthly Salary of an Elite Airways Flight Attendant
The starting salary of an Elite Airways flight attendant would be $1,916 a month and could increase as you rise through the ranks. They also have multiple benefits for their employees such as travel perks, health insurance, good pay, dental and eye insurance, flexible work schedule, and meeting new people.
Video: Elite Airways Flight Attendant Hiring Process
Check out this video to learn how to apply for a cabin crew employment in any country across the globe. Here's what the vlogger has to say:
Always have a plan in place.
Ahead of the final interview, do your homework and study up on the company's background and mission statements.
Make a good impression
During the assessment day, participate in all activities.
Get to know the other participants and demonstrate that you're interested in what they're doing.
Disclaimer: This is a video uploaded by a flight attendant vlogger who shared her experience being a cabin crew member. Take note that every crew has a different experience, but this will help give you an idea what to expect when you work for Elite Airways.
Photos: Elite Airways Flight Attendant Photos
Check out these beautiful and exciting photos of Elite Airways Flight Attendants. If you wish to be a part of this company, check out these photos to give you an idea about working for the airline:
Photos: Elite Airways Flight Attendant Photos
Check out these beautiful and exciting photos of Elite Airways Flight Attendants. If you wish to be a part of this company, check out these photos to give you an idea about working for the airline:
Frequently Asked Questions
Below are of some the common questions applicants have when applying for the Flight Attendant job for Elite Airways. It is advisable to read through them to prepare yourself for some of the basic important information needed for the job role.
1. What is the minimum height requirement for Elite Airways?
You have to be at least 5'0.
2. What is the maximum height requirement for Elite Airways?
You have to be no taller than 5'10.
3. Are tattoos allowed?
They are as long as they can be covered by the cabin crew uniform.
4. Do cabin crews for Elite Airways have benefits?
Yes, they have a plethora of benefits such as free travel and health insurance.
5. What is the minimum educational requirement for Elite Airways?
At least a high school graduate or something equivalent to this.
6. Do you need to have customer service experience when you apply at Elite Airways?
You need to have a minimum of 2 years in customer service.
7. What is the minimum age requirement for Elite Airways cabin crews?
You have to be at least 21 years old.
8. Can your salary increase while you work at Elite Airways?
Your salary can increase as time passes and you get promoted.
9. Do you need to know other languages besides English?
No, but knowing other languages is a plus. Bilinguals will be given priority consideration.
10. Where can I submit my application?
You can submit your application at resumes@eliteairways.net. Or, you can go to the airline's career page for a smooth application.
Summary
Like a lot of us, going around the world might be one of the top things on your bucket list. With that said, if you have a knack for customer service, then you can very much make a career out of it. While the requirements and qualifications list can be a little long, being accepted into their cabin crew will open you up to so many new opportunities, and treasurable memories.
If you think that this career is something that you can go for, then go ahead and don't be afraid to apply and spread your wings. Saying all this, we do hope you have found our article useful and enlightening enough to help you achieve your cabin crew dreams.
Contact Information
ELITE AIRWAYS
Address: 50 Portland Pier, Portland, Maine, United States
Telephone Number: (877) 393-2510
Website: https://res.eliteairways.net/
Facebook: https://www.facebook.com/flyeliteairways/
Instagram: https://www.instagram.com/eliteairways/?hl=en
Twitter: https://twitter.com/eliteairways?lang=en
LinkedIn: https://www.linkedin.com/company/elite-airways