If you are planning to become an Elite Airways flight attendant, there are several requirements that you must meet. First, you must be at least 21 years old and have a high school diploma or equivalent. You will also need to pass a background check and drug test. Additionally, you must be able to lift 50 pounds and be able to swim unassisted. Finally, you must be able to speak English fluently and have the ability to read and write in English. If you meet all of these requirements, you will be well on your way to becoming an Elite Airways flight attendant.
Also Read: How to Answer: What are Your Strengths?
Elite Airways sticks to its vision of welcoming every flight attendant aspirant as long as they are qualified enough for the job. A fair evaluation regardless of gender, country origin, race, color, religion, age, marital status, or veteran status. This is a good place to start if you are a beginner in the aviation industry. Being a flight attendant is not just about having all the listed qualifications given by the airline, you also need to have the heart to love what you're doing. You must also know that safety is the main priority for each customer entering the plane.
Do you believe you have what it takes to be a flight attendant? If you do, you can go to the following qualifications and see if you're the right pick. Keep in mind that the results for the initial stage of the application process will be based on your qualifications. If all of the company's standards aren't met, you might not advance to the next round.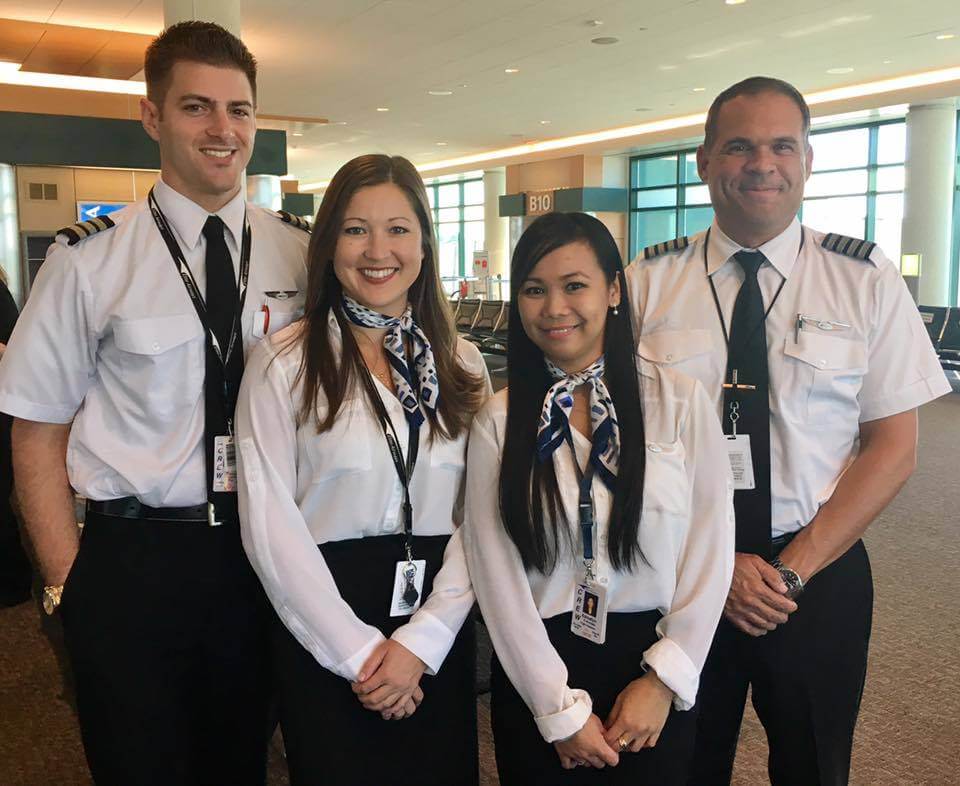 List of Requirements and Qualifications to become an Elite Airways Flight Attendant
You must be at least 21 years old to participate. You must be legally permitted to work in the United States.
Due to the inside size of the aircraft, you must be at least 5'0″ tall and no taller than 5'10." There are no exceptions to the height requirement.
Be able to communicate in both written and spoken English.
You must have a high school diploma or a bachelor's degree in general education (GED)
You must also have a valid United States passport.
A minimum of two years of experience in customer service is essential.
You must have a basic understanding of how to utilize the internet.
You also have a security clearance from the US Department of State of Transportation.
Comply with all of the company's medical standards.
Priority will be given to (English/French) submissions.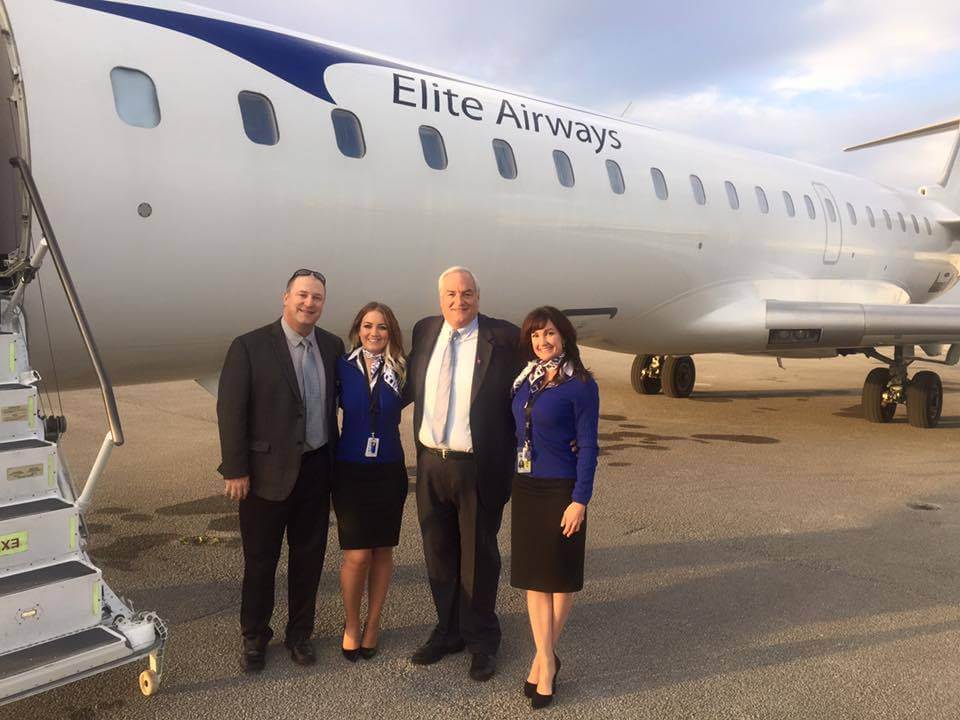 Reminders
Your top priority is safety, and you will always prioritize your passengers.
Air travel is always changing. As a result, it is critical to remain adaptable. This demands adaptability and accessibility & solution-oriented in all aspects moments while having care to your passengers.
Focus on your customers. You will strive to give excellent experiences in all aspects, ensuring a relaxing and enjoyable conclusion to each journey.
Be the best American inside the plane. You will represent the finest of America and exemplify the virtues that make the country great, such as friendliness, kindness, concern, and compassion. and the kind of hospitality that only the United States can deliver.
To give excellent service to your consumers, you must always win as a team. You must understand the significance of effective communication. Mutual respect and natural leadership are required. No single flight attendant can do everything successfully alone.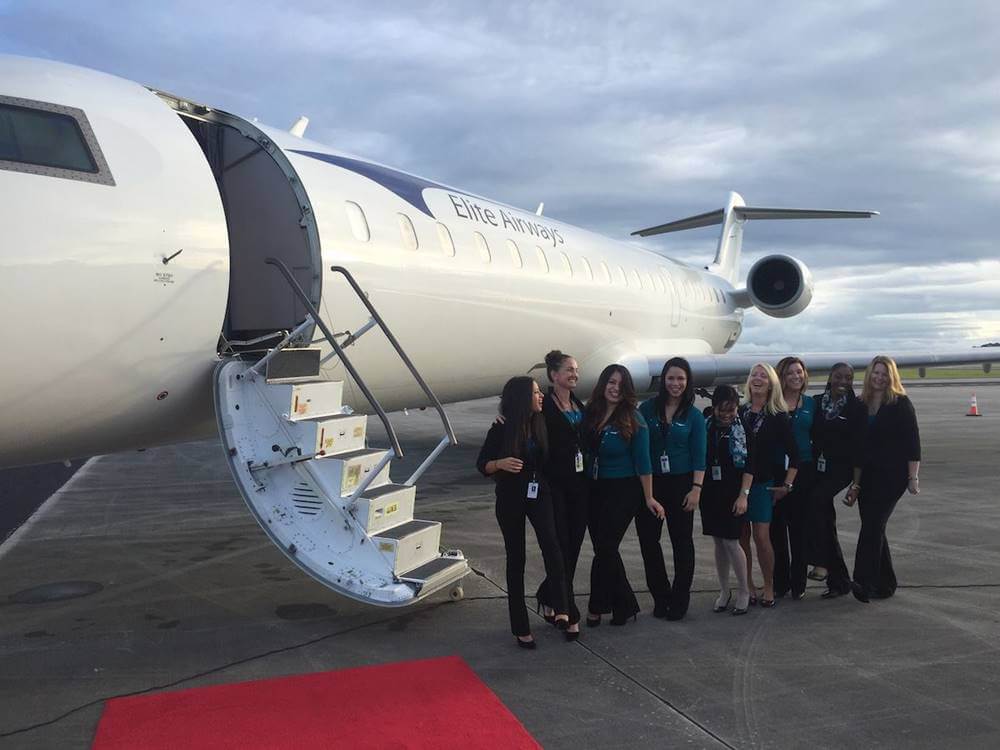 Application Process
Here is an overview of the application process to become a cabin crew member of Elite Airlines:
Step 1: First is to go to the company's website. You can go to this link here – https://eliteair.com/careers. The available opportunities will be displayed on this page. It's easy to see flight attendant job vacancies on the dashboard. So far, the job page is the most convenient location to find information about the open jobs inside Elite Airways
Step 2: Select the job for which you wish to apply. Typically, the company the career page is updated on a regular basis. You can also look at the job. The page includes a description, roles, and credentials.
Step 3: Complete the application. This is a pretty simple process in which you must fill out the form and provide all of the relevant information. Make sure not to skip any information need to be filled in. Proceeding to the next step will solely depend on the application you've submitted. This allows the firm to review your application if you are qualified to apply for a flight attendant position.
Step 4: Send all the required documents to their email address. Provide all of the required documents so that your application can be processed smoothly. If your application is incomplete, then you will be automatically rejected.
Step 5: Keep an eye out for any updates on your application. This is the time when you must wait for the outcome of your application. The outcome can be either passed or failed. Elite Airways will send you a notification if you will proceed to the next step which is the interview. Expect to have an initial and final interview if you've passed the application screening.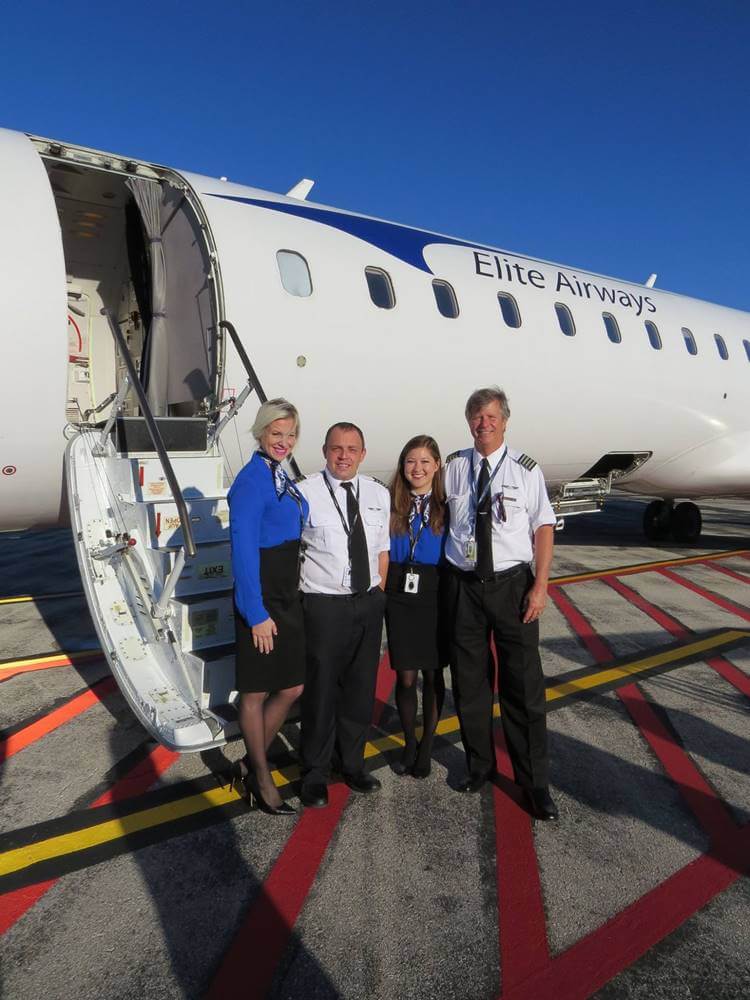 Salary and Benefits
Elite Airways flight attendants' starting wage is $1,916 per month. It will increase based on your seniority level or ranking. They provide numerous benefits to their employees, such as travel privileges and health insurance, dental, and vision insurance as well as a flexible work schedule
Video: Elite Airways Flight to Vero Beach Regional Airport
Elite Airways started its first flight at Vero Beach in 2015. Vero Beach Regional Airport is a public airport near the Vero Beach Indian River County of Florida. The aircraft can only accommodate 50 passengers since this is just a small flight. You can check this video to see what a small fleet looks like.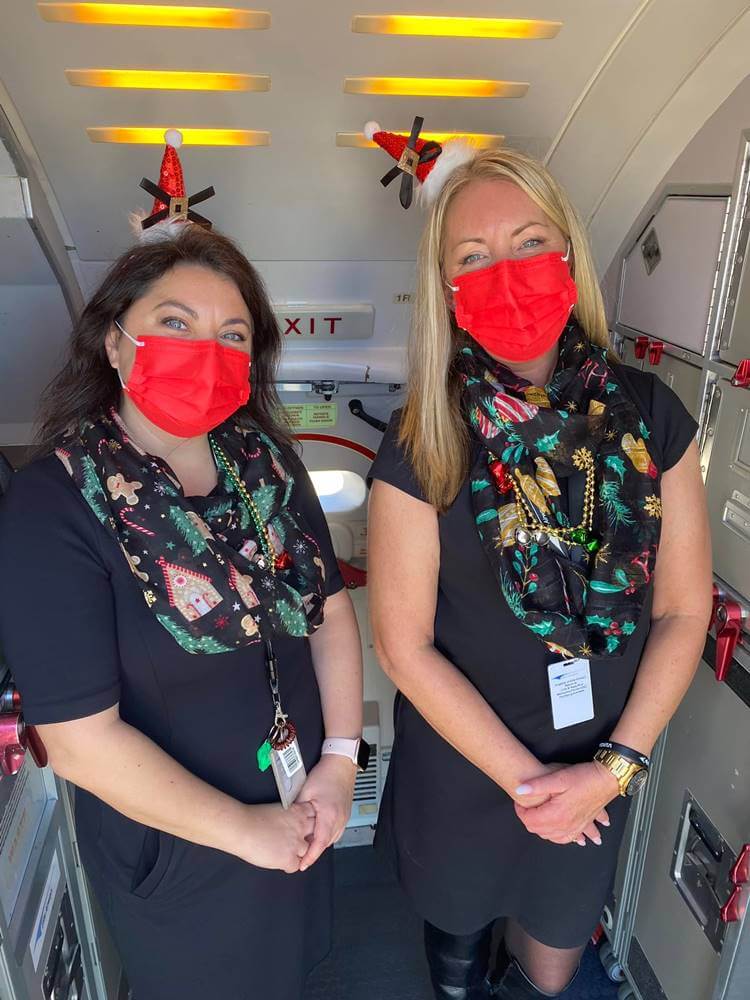 Photos: Elite Airways Airlines Cabin Crew Uniforms
Check out these pictures of Elite Airways Airlines crew so you can see what they look like in uniforms:
Frequently Asked Questions
Here are some common questions about the requirements for Elite Airways flight attendants.
1. What is Elite Airways' minimum age requirement?
You must be at least 21 years old.
2. What is Elite Airways' minimum and maximum height requirement?
The minimum height requirement is only 5'0 while the maximum should be 5'10.
3. Are tattoos permitted?
You can have tattoos on your body as long as they can be covered by your uniform.
4. Do Elite Airways cabin crew receive benefits?
Yes, cabin crews are entitled to benefits such as free travel, health insurance, and more.
5. What is the minimum educational attainment needed for a position with Elite Airways?
The minimum educational background needed to get a flight attendant job in Elite Airways is a high school diploma.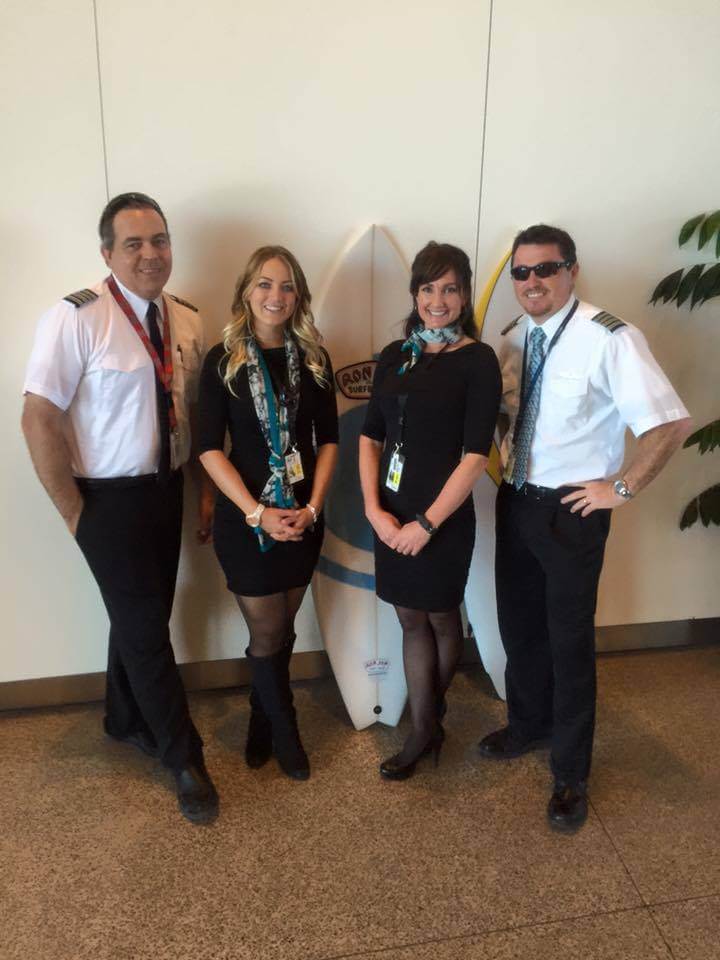 Summary
Being an elite airways flight attendant is more than just a job- it's a lifestyle. If you're the type of person who loves to travel and meet new people, then this is the job for you. As an Elite Airways flight attendant, you will be responsible for the safety and comfort of our passengers during their flights. You will also be responsible for providing excellent customer service, handling baggage, and keeping the aircraft clean. In order to be successful in this role, you must be able to work well under pressure and have a positive attitude. If you're ready to take your career to new heights, then we encourage you to apply today.
Working for a reputable airline is a dream come true for Elite Airline's flight attendants. Pursuing your aspirations is an excellent way to get started in your profession. If you want to be successful in this field, you must work hard and persevere. Working as a cabin crew is difficult if you are new to the industry. You must first ensure that you contain the flight attendant qualities and that you are qualified before applying. Because this is your ticket to the next round, comply with all the requirements.