If you want to work as a cabin crew member for Air Tahiti Nui, you must meet the requirements needed for the job. Air Tahiti Nui is a flag carrier of French Polynesia. The airline is founded in 1996 and is based on the French Polynesia island of Tahiti. The airline operates from a hub at Fa'a'ā International Airport (PPT) in the capital city of Papeete and flies to four destinations: Auckland Airport (AKL) in New Zealand, Los Angeles International Airport (LAX) in the United States, Charles de Gaulle Airport (CDG) in France and Narita International Airport (NRT) in Japan. It also had codeshare agreements and decided to extend its service to include 39 top destinations, including Sydney, Beijing, and New York.
Also Read: Paris Layover Guide: Best Things to Do in 24 Hours
Air Tahiti Nui flight attendants are known for their friendliness and service with a smile. They are well trained in safety procedures and can deal with any situation that may arise during a flight. They are also responsible for providing inflight entertainment and serving food and drinks as well as for the safety and comfort of passengers during flights.
In addition to ensuring that passengers are safe and comfortable, flight attendants also provide customer service. They may help with seat selection, baggage needs, special requests, or any other questions or concerns passengers may have.
To know more about the airline's flight attendants, read on as we give you an in-depth guide and clear instructions about the application process and the requirements and qualifications for a cabin crew position.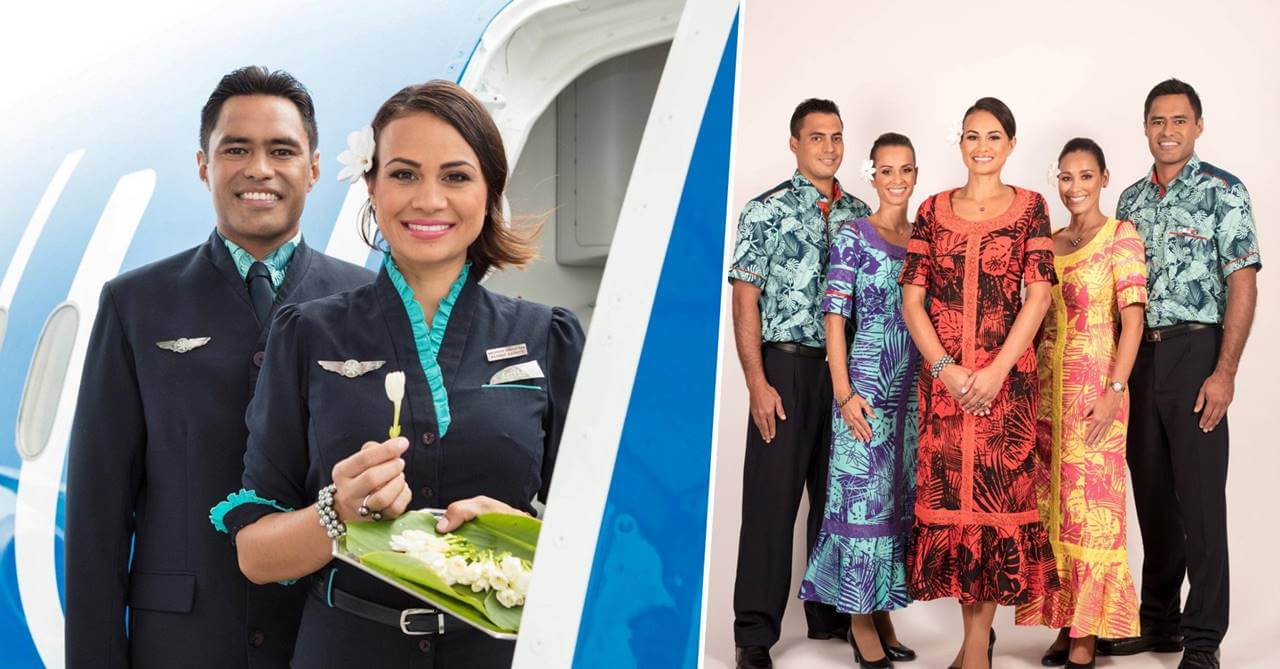 List of Requirements and Qualifications to Become an Air Tahiti Nui Cabin Crew
Flight attendants are responsible for the safety and well-being of passengers during flights and must be able to handle emergencies calmly and efficiently. Air Tahiti Nui is looking for outgoing and bubbly individuals who are passionate about providing excellent customer service.
Hence, to apply for a position and join Air Tahiti Nui's Cabin Crew, aspiring individuals must meet first the following set of criteria:
Applicants must be proficient in writing and speaking using the English language.
Applicants must also have excellent grooming standards and personal presentation.
In addition, a high standard of physical fitness. This includes the ability to swim fully clothed unassisted or unaided by a floating device for 50m.
Applicants must also be able to work in flexible schedules and periods including weekends and public holidays.
They must also have the willingness and passion to please and care for people.
They must also have a pleasing personality and a good sense of hygiene.
Applicants must also be mentally and physically healthy.
Weight should be proportionate to their height.
Visible tattoos and piercings are not allowed while wearing a cabin crew uniform.
Applicants must be willing to relocate once accepted.
It is also an advantage if you have a previous experience in customer service or other related careers such as hospitality or retail and are proficient in multiple languages.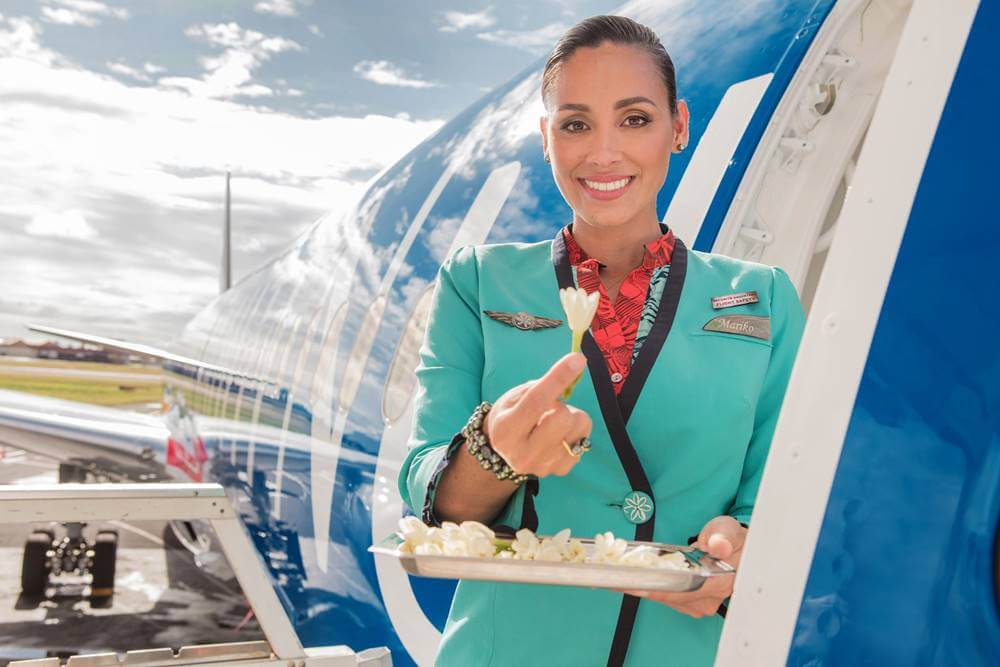 Application Process
Here is a step-by-step guide to help you out with your application.
Step 1: Go to the company's website. You can click here to get redirected immediately.
Step 2: Scroll down and click "Recruitment".
Step 3: On the Recruitment page, click "Our Offers" to view the current job vacancy for a flight attendant position.
Step 4: Choose your preferred flight attendant location from the options available and read thoroughly the other information provided.
Step 5: Click the "To Apply" button and fill out the needed information.
Step 6: Wait for a response from the recruitment team.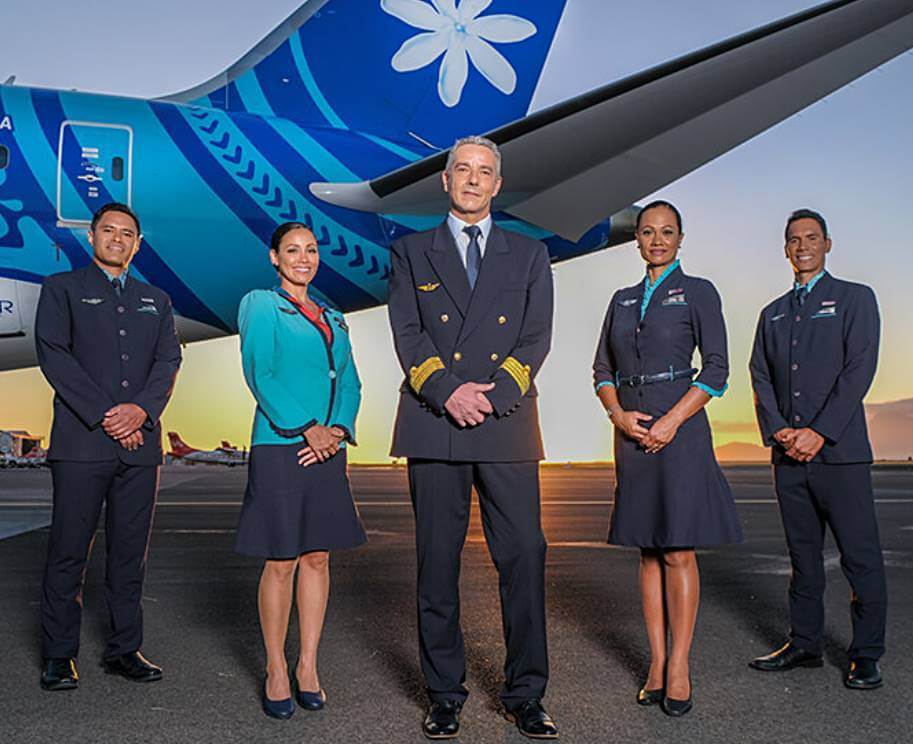 Salary & Benefits
The job of a flight attendant at Air Tahiti Nui is demanding but also rewarding. Salaries for flight attendants are competitive with other airlines. Flight attendants also enjoy a benefits package that includes health insurance, paid time off, and travel discounts. They also receive lots of travel perks and benefits such as travel discounts, work-life balance, medical coverage, health insurance, and a lot more.
More career growth and development also wait for them because the company also provides a training program for development as they recognize their employees as assets to the company. The company also ensures the safety not only of the passengers but also of their employees and provides them with a positive and healthy working environment.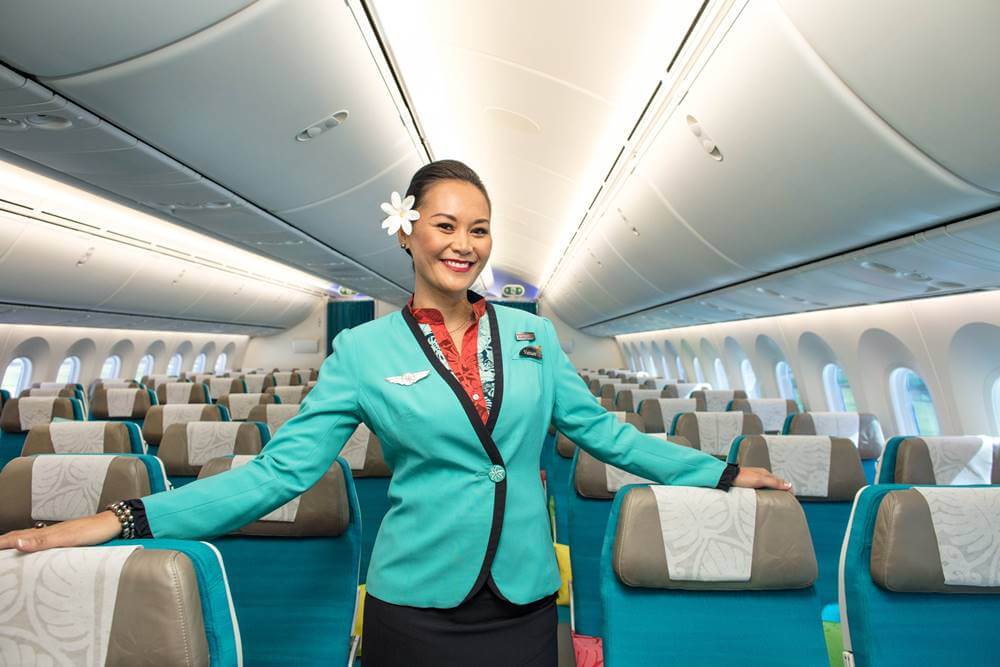 Video: Air Tahiti Nui Airline Business Class Review
This video was uploaded by a YouTube vlogger with the username "DrGariS". Here, he showed and described the features of the aircraft of Air Tahiti Nui as well as give some reviews of what it feels like flying in its Business Class.
This video is also quite helpful to those individuals who aspire to become flight attendants as this video shows some clips showing the flight attendants at work.
To know more about the company and the current job vacancy they have for the flight attendant position, you may visit their website here.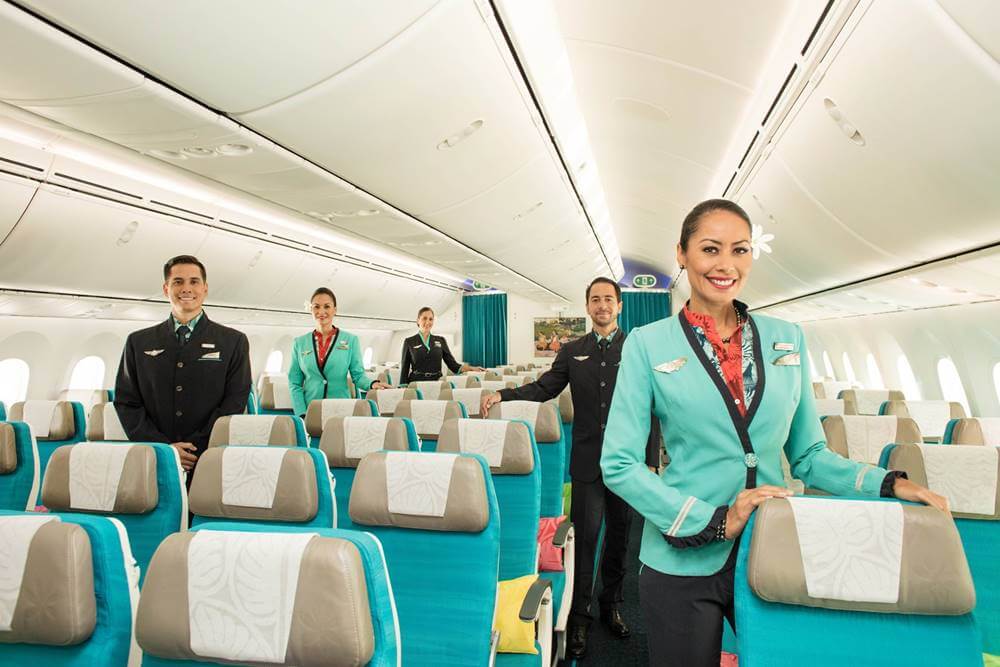 Photos: Air Tahiti Nui Airlines Cabin Crew Uniforms
Check out these pictures of Air Tahiti Nui Airlines crew so you can see what they look like in uniforms:
Frequently Asked Questions
The following are some of the common questions asked about this airline:
1. What are some of the duties and responsibilities of a flight attendant working at Air Tahiti Nui?
Some of the duties and responsibilities of a flight attendant are primarily to assist passengers during their flights and perform safety measures.
2. How can I apply for the flight attendant position?
To apply, go to the company's website and Recruitment section to view their current job vacancy and apply for the position in your preferred location.
3. Can I still apply even if I have tattoos and piercings?
Like in any other airline, visible tattoos and piercings are not allowed while wearing the cabin crew uniform.
4. Do I need to speak other languages aside from English?
Being fluent in other languages apart from English is an advantage.
5. What is the working schedule like of a flight attendant at Air Tahiti Nui?
The working schedule is tentative. Hence, flight attendants must be flexible to adapt to the schedules for flights and work even on weekends and holidays.
6. Do they provide training for newly hired flight attendants?
The company provides training for new entrant cabin crew members to equip them with the knowledge they need to acquire what their job requires.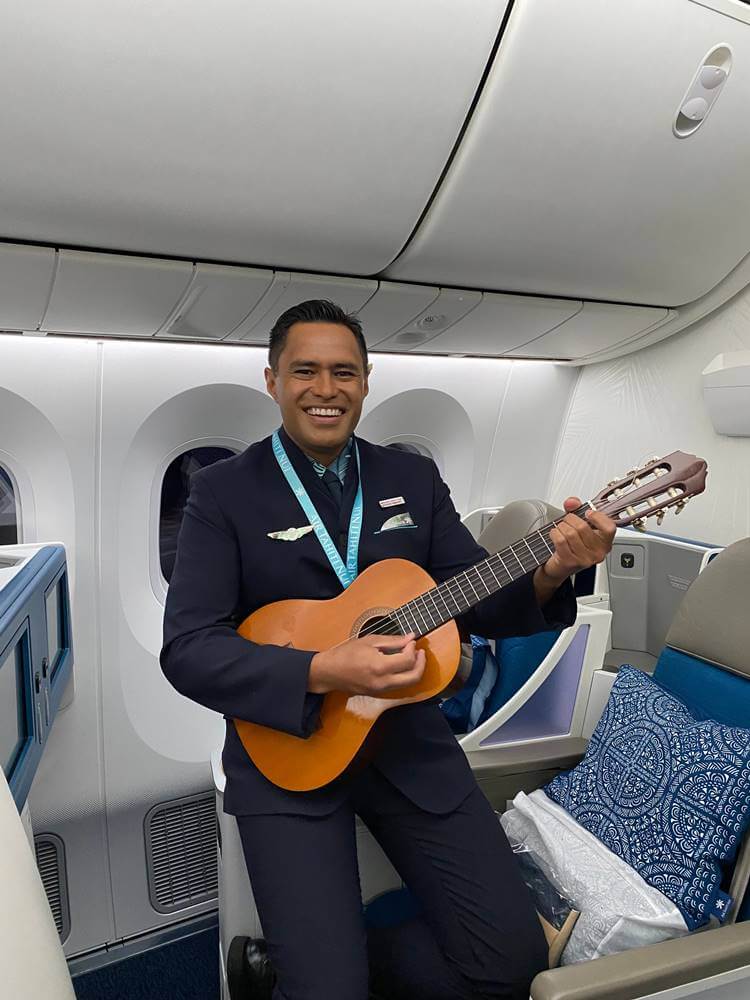 Summary
As an Air Tahiti Nui flight attendant, you will be responsible for providing excellent customer service to passengers while ensuring their safety and comfort. You will work closely with the pilot and other crew members to ensure that all aspects of the flight go smoothly. In addition to serving meals and beverages, you will also be responsible for making announcements, checking the cabin for safety hazards, and assisting passengers in the event of an emergency. If you have a passion for customer service and a desire to work in a fast-paced environment, then a career as an Air Tahiti Nui flight attendant may be right for you.
The airline is a great opportunity for those individuals who aspire to pursue their cabin crew dream. The company offers many benefits and the requirements are not as stringent as some of the other companies. However, it is important to note that you must have the cabin crew qualities and meet the qualifications set by the company to be eligible for the position.
If you think you fit in the position and you have met all the above requirements, then do not hesitate to apply whenever they have vacancies for a cabin crew position.