Atlantic Airways made its first landing in Vágar on March 28, 1988. It was a day of celebration for the Faroese people, who were able to fly for the first time with Faroese wings. However, the company's formation was far from simple. The Faroese idea of having a national airline was realized by a combination of determination, luck, and chance. It is really a gambling thing for the airline to achieve what they have now finally.  Atlantic Airways is the national airline of the Faroe Islands. Their airport is known to have a short runway and landing is not as easy as it used to be because of weather conditions on the said Island. In fact, only specially trained pilots can land on the said runway – a bit challenging right?
Also Read: How to Answer: Why Do You Want to Work for our Airline?
If you want to travel the world and visit the beautiful Faroe Island without putting any cent, join their fleet and become one of their Flight Attendants. Your aviation career might start in this place, who knows? Here's what you need to become one of them.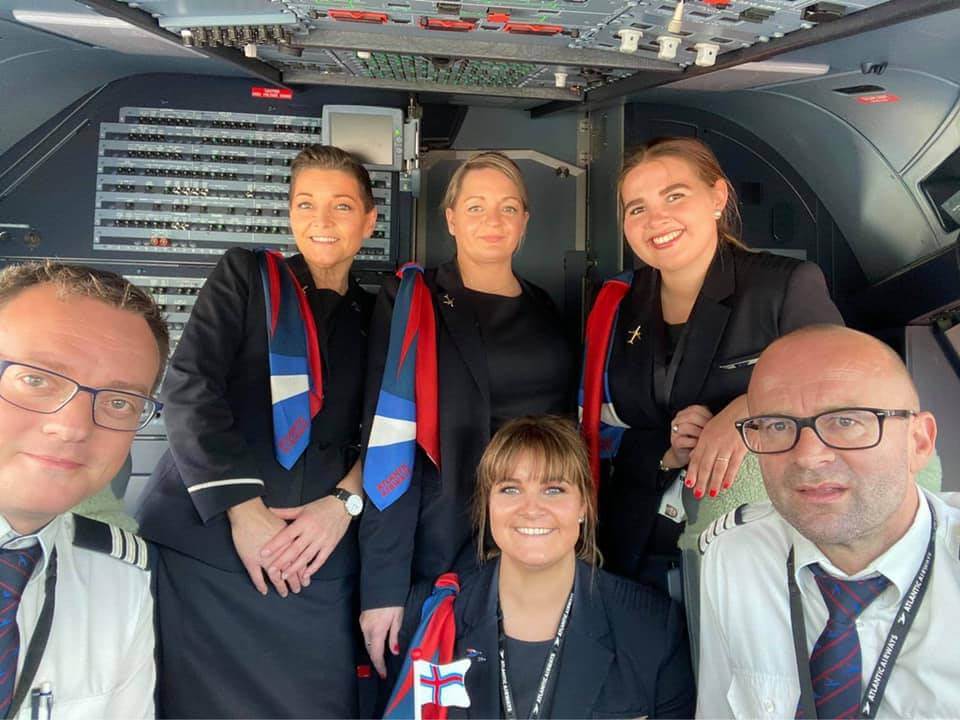 List of Requirements and Qualifications to Become an Atlantic Airways Flight Attendant
Must have a High School Diploma or equivalent.
Your height must be proportionate to your weight.
Must be tidy and presentable at all times.
Willing to undergo training.
Must be able to stand for long hours during the flight.
Responsibilities:
Perform pre- and post-flight inspections.
Welcoming and directing passengers to their seats.
Informing passengers about flight regulations.
Attend to the passenger's comfort and safety.
Checking safety equipment, the cleanliness of the aircraft, the state of the seat pockets, and the availability of all meals and supplies.
Informing passengers on aircraft about safety protocols and ensuring that all hand luggage is safely stored.
Hold announcements and answer passenger inquiries during the trip.
Serve meals and refreshments on time.
Do the flight reports.
Provide medical care and guidance to passengers.
Providing pertinent information to passengers.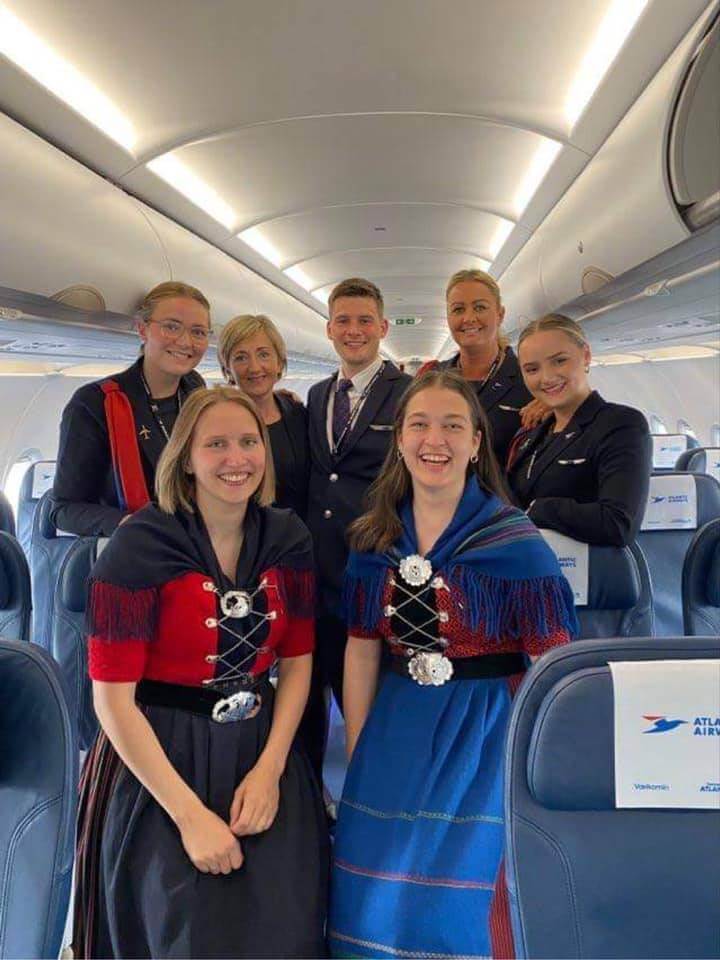 Application Process
Step 1: To get a job inside Atlantic Airways, you can go here: https://www.atlanticairways.com/en and check for possible updates regarding their job postings. You can also visit their Linkedin Page: https://www.linkedin.com/company/atlanticairways/ and also through their social media accounts for flight attendant job opening alerts.
Step 2: Go through the web pages and check if a cabin crew position is available. Once a job post is open, apply for the position. If a Flight Attendant vacancy is posted on LinkedIn, make your own LinkedIn account for easy access.
Step 3: Prepare all the requirements or documentation needed for your application. Do not also forget to complete your online application with all necessary information without errors. Make sure to provide true and correct details about yourself.
Step 4: Once shortlisted, they will notify you through call or email. So, keep your lines up and always check for their message.
Step 5: You need to pass the initial interview so you can proceed to the next phase of the qualification examination.
Step 6: Once you are done with the application process and you have already passed all tests and physical examinations, the next thing is to complete the designated training and you're good to go!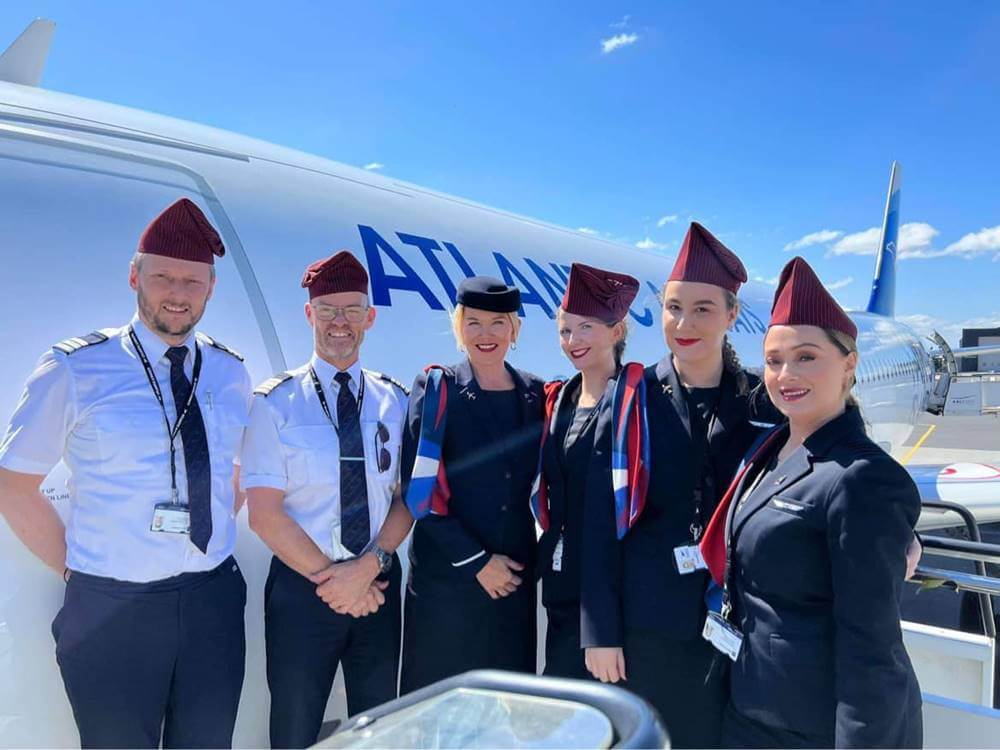 Salary and Benefits
Cabin Crew earns an average of US$14 a month in Tórshavn, Faroe Islands. A Cabin Crew's average additional monetary compensation in the Tórshavn, Faroe Islands Area is US$505, with a range of US$9 – US$17,400. Salary estimates are based on 173 anonymous salary submissions to Glassdoor by Cabin Crew employees in the Tórshavn, Faroe Islands Area.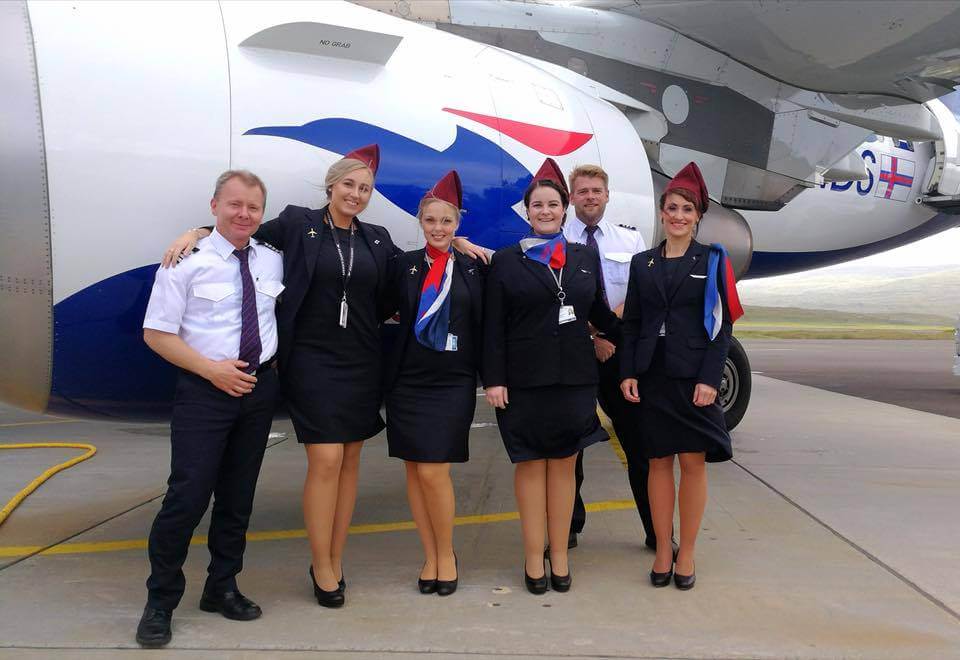 Video: Review: ATLANTIC AIRWAYS A320 – EUROPE'S MOST INTENSE AIRLINE!
One of the three airlines that cater flights in the beautiful place of Faroe Islands is Atlantic Airways. This vlog is a review of Josh Cahill sharing his experience flying with Atlantic Airways. The Faroe Islands has one of the most challenging airports to land in due to difficult weather conditions. This is also the reason my Atlantic Airways Pilots and Cabin Crews are trained well to handle any possible turbulence. Josh Cahill also mentioned that only specially trained pilots are allowed to land at the Faroe Islands' very short runway.
Photos: Atlantic Airways Cabin Crew Uniforms
Check out these pictures of Atlantic Airlines crews so you can see what they look like in uniforms:
Frequently Asked Questions
Here are some common questions and answers about the job requirements as a cabin crew for Atlantic Airways:
1. Where is the base of Atlantic Airways?
Atlantic Airways is located in Sørvágur, Faroe Islands.
2. Is there any language used by FAs in Atlantic Airways aside from English?
Yes. In fact, you need to learn the national and official language of the Faroe Islands which is Faroese.
3. I am tall enough to be a cabin crew, but a bit heavy for my height. Can I still get qualified?
Most airlines require a physical appearance that is pleasing. Your height must be proportional to your weight. Well, weight irregularities are better than height because you can reduce or increase them at any time.
4. Can I get an update regarding my application? How?
If you already submit an application to Atlantic Airways' official website, you can update your details or check new notifications by signing up here: https://candidate.hr-manager.net/Login.aspx?customer=atlantic_tr&uiculture=en
5. There are no job postings on their official website, are there other ways to submit my application?
You can go directly to Atlantic Airways Career page https://www.atlanticairways.com/en/about-us/careers
You can register as their Job Agent to get notifications about new hiring. In this way, you will be able to submit your application immediately when there is a job posting for Flight Attendants.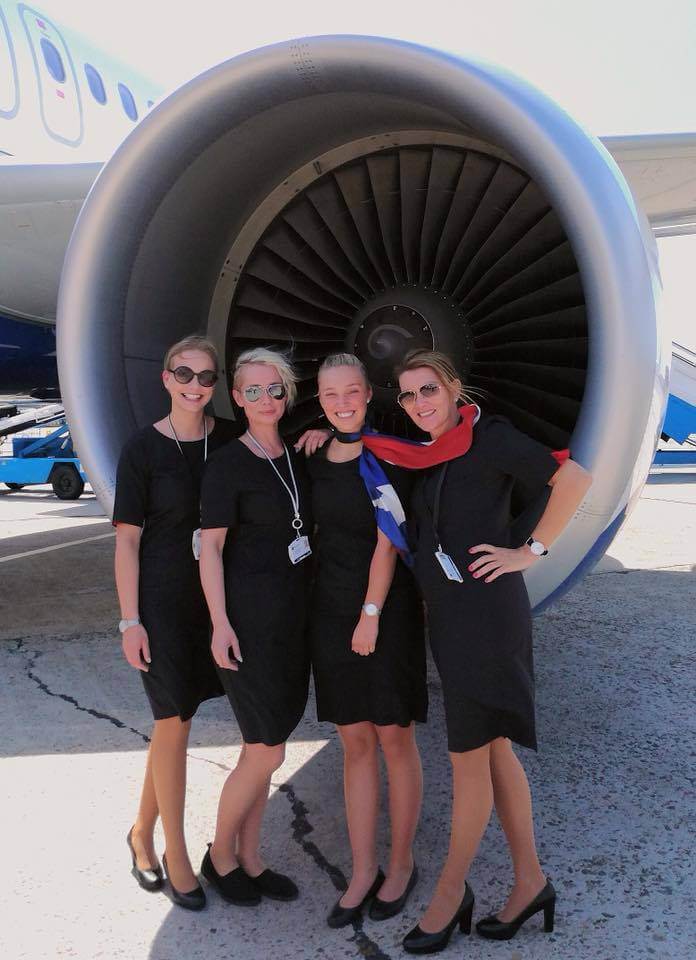 Summary
Atlantic Airways is a Faroese-based international airline. The said airline is known for its prominence on safety, punctuality, customer service, and competent crew. You don't need to be rich to travel the world. You just need to become a Flight Attendant who can go anywhere and get paid simultaneously.
If you have all the qualifications, try visiting their website and checking for vacancies. The requirements listed above aren't enough for you to pass the application process, show your skills and good character so you will get a nice result from their recruitment team.