Every Avianca flight attendant takes great pride in providing an exceptional experience for every passenger. They go above and beyond to ensure that everyone onboard feels comfortable and safe. And they always take the time to answer any questions or address any concerns. It's this commitment to excellence that has earned Avianca its reputation as one of the leading airlines. If you wish to become part of the team, please check out the requirements for the job of a cabin crew below.
At the end of 1919, SCADTA, Avianca was established. German expatriates provided strong support for this corporation, which had its headquarters in Barranquilla on Colombia's Caribbean coast. The airline planned to launch its first regular service between Girardot, a village in the middle of the country, and its coastal base by September 1921. As cross-country transportation was typically carried out by riverboat along the Amazon's tributaries, this changed transportation inside Latin America. The SCATDA's Junkers F-13 floatplanes reduced the length of these trips from weeks to only a few hours.
Avianca Airlines is now considered the largest airline in Colombia. If you want to become a part of this huge and well-established airline, continue reading the following information for aspiring Flight Attendants.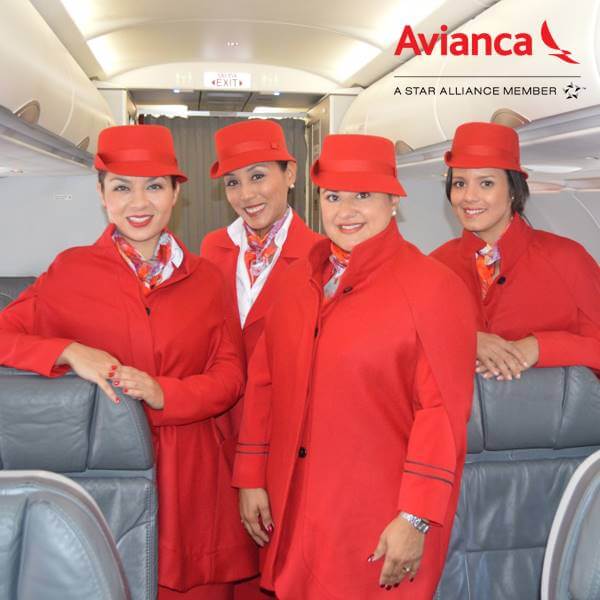 List of Requirements and Qualifications to become an Avianca Airlines Cabin Crew
Able to speak Spanish and English
Proportionate height to weight
No visible tattoo
Willing to undergo a background check
Willing to undergo training
Correctable vision to 20/40
Must follow grooming standards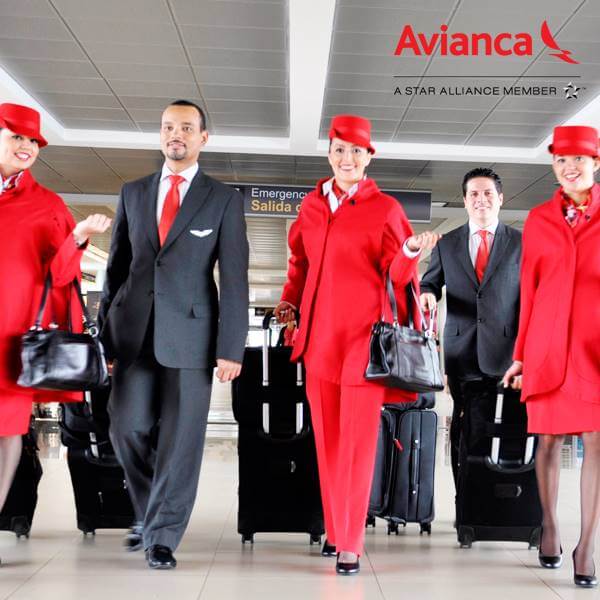 Application Process
Step 1: To apply for a Flight Attendant position at Avianca Airlines, you can go here: https://jobs.avianca.com/go/Cabin-crew/2844401/
Step 2: You will see a pop-up box "Cabin Crew" Enter your email address and click on "Apply Now"
Step 3: Fill up the form to sign up for an account. You need to provide an email address, your complete name, and a password.
Step 4: Click the "Back to Jobs" button, and you will be redirected to a page where you can search for a flight attendant job.
Step 5: On the search bar input the job you want to apply for and the location where you want to be assigned.
Step 6: If there are results for the job you are looking for, then you can apply and send an application. Don't forget to double-check all the information that you will be providing to Avianca Airlines. Submit all requirements they asked you for.
Unlike other airlines, Avianca provides a guide on how the recruitment process will take place. Here is a sneak peek:
Step 1: You will need to undergo an Integrity test, English test, and competence test
Step 2: You will be invited to the Assessment center. You must be able to participate in a Competence Interview
Step 3: You will undergo several medical examinations including a drug test.
Step 4: Wait for a notification that tells you when the training course will start. Customer service survey. A contract signing will be scheduled. Your training process will start
Avianca is aiming to give exceptional service for another 100 hundred years, and it's their top priority. This is also the main reason why they continuously train our crew. In every practice, with the best technology and locations, you will have the opportunity to improve your technical and non-technical skills. This is how important the training process they will give.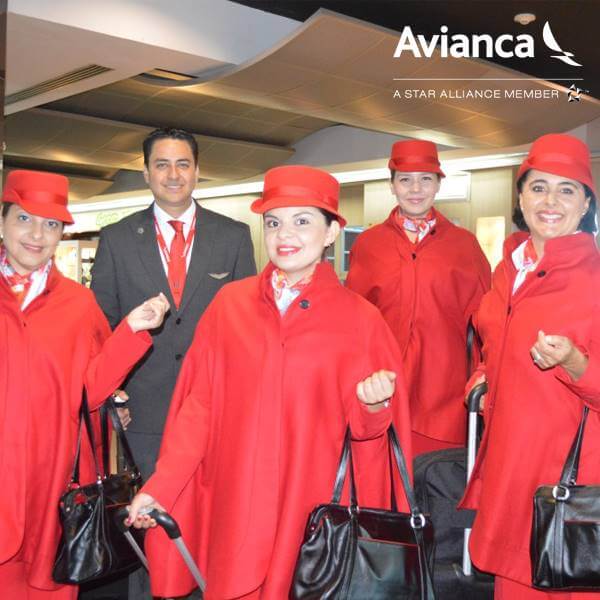 Salary and Benefits
At Avianca, the projected hourly rate for a flight attendant is $22.
Benefit Plan
Health Insurance
Life Insurance
Award Tickets for friends and family
Allowances
Hotel discounts
Accommodation
Video: Avianca Flight Review: Bogotá to New York on AV244
This vlog is a flight review for the largest airline in Colombia Avianca. The vlogger is boaring to New York via Avianca Airlines through Economy Class seat. The said airlines provide Pillow, Blanket, and Audio Earset for economy class passengers. Avianca flight attendants were also seen serving meals, refreshments, and liquor to passengers in this video, which is going to be one of your main job as a cabin crew.
Photos: Avianca Air Cabin Crew Uniforms
Check out these pictures of Avianca Air Airlines crew so you can see what they look like in uniforms:
Frequently Asked Questions
The following are some of the common questions asked about Avianca Airlines flight attendants.
1. Where is Avianca Airlines located?
Its worldwide headquarters are located in Bogota, and its primary hub is El Dorado International Airport. It has its registered office in Barranquilla. Ten airlines from Latin America operate as one airline under a codesharing scheme, with Avianca serving as their flagship.
2. What are the perks of working in the largest airline in Colombia?
They provide you with several advantages, like free transportation, accommodation savings, and the ability to obtain free tickets for you and your family.
3. What are common questions they throw at candidates?
Why do you want to work specifically for Avianca Airlines?
What can you say about Avianca Airlines?
How do you feel about having to relocate/commute?
Why should the airline pick you up? What sets you apart from other candidates?
4. What to expect with Avianca Airlines interview?
You can always prepare even if you can never predict which questions will be asked of you during the interview. Read articles on flight attendant interviews or watch relevant videos. Go and ask if you know anyone who works in the same industry. It would be much better if they were employed by the same airline because interview questions could change depending on the airline you are applying to.
5. Do they have a background check to pass?
Yes, a background check will be done throughout the application process. Every airline has this process of checking the real identity of each qualifying applicant.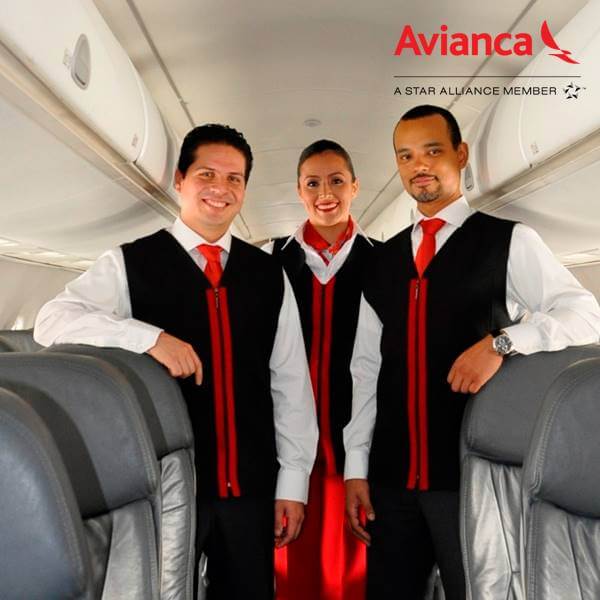 Summary
Avianca is the biggest airline in Latin America and in Colombia. The most comprehensive network of destinations in Latin America is operated by Avianca and its affiliates. The company is still going strong today as Avianca S.A., with its headquarters located at Bogota's El Dorado International Airport is now standing with a fleet of 106 aircraft.
Who knows? Maybe you will be the next Flight Attendant to join their fleet? Colombia's largest airline wants hardworking, goal oriented, and professional cabin crew who has a heart for customer service. Send your application now!