BA CityFlyer is a subsidiary of British Airways. It's a dynamic airline that specializes in short-haul flights within Europe from its headquarters at London City Airport. Known for its focus on efficiency and convenience, the airline offers travelers a seamless travel experience, connecting them to a range of destinations inspired by British Airways' modernity and legacy. 
As a prominent figure in regional air travel, BA CityFlyer merges the convenience offered by smaller airports with the perks of flying with an esteemed global carrier, making it a preferred choice for many travelers seeking high-quality yet accessible connections within the continent.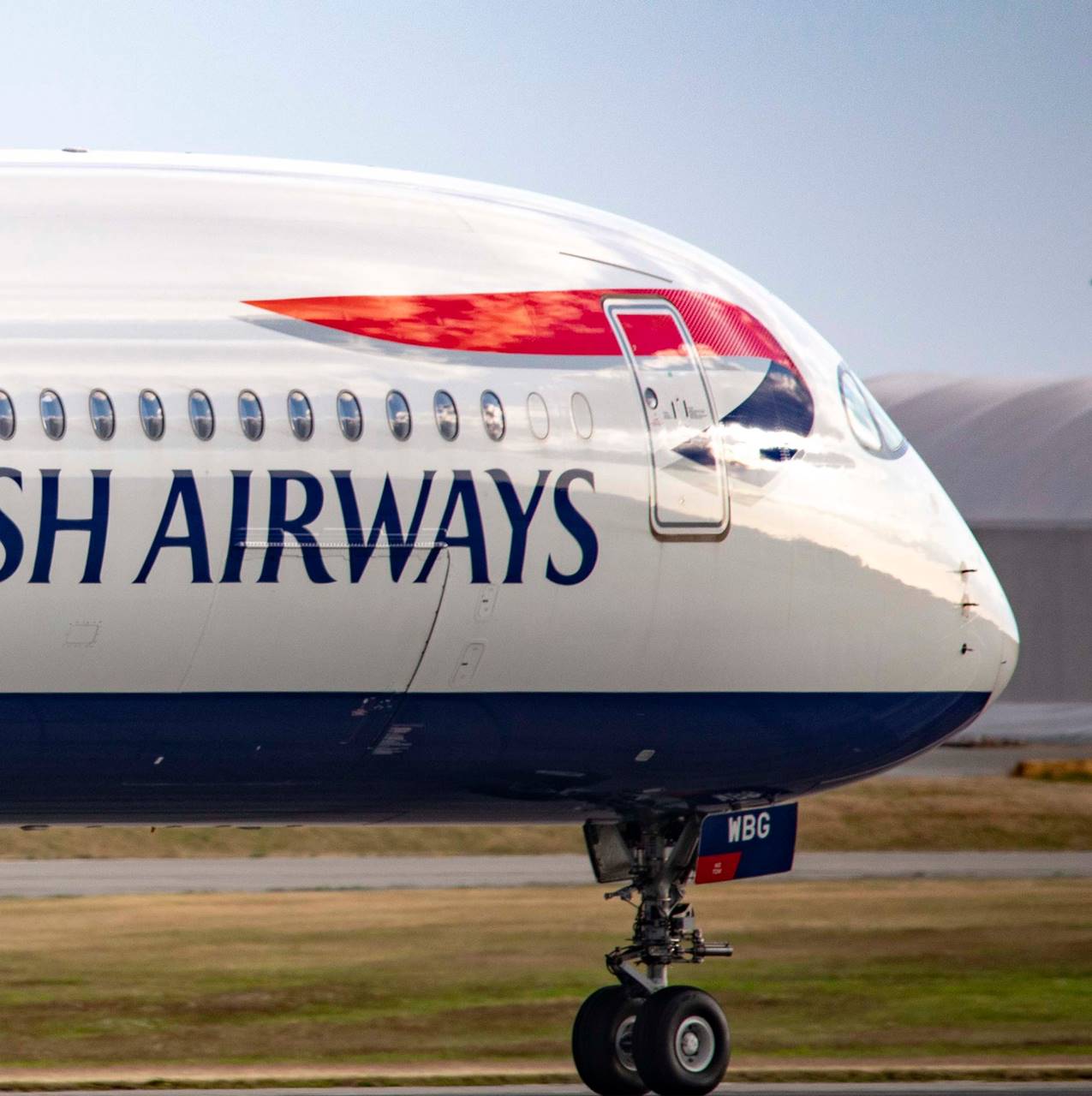 Quick Facts
Airline Name:  BA CityFlyer
Airline IATA Code: CJ
Headquarters: Manchester, England, UK
Founded: March 25, 2007
Number of Destinations: 26
Fleet Size: 20
Fleet Types: Embraer 190
Location Hubs/Bases: London City Airport (London), Southampton Airport (Southampton, Hampshire)
Brief History Overview
BA CityFlyer was established in 2007 as a subsidiary of British Airways, specializing in regional and short-haul flights. Since it was founded, the airline has focused on providing convenient air travel options from London City Airport using its Embraer E170 and E190 aircraft for sustainability and maximum passenger comfort. Its strategic positioning at London City Airport, known for its proximity to the city center, has made it an enticing choice for business travelers seeking efficient connections. 
Over time, the airline quickly gained prominence for its emphasis on offering reliability and premium service. Being part of the British Airways Family, it has broadened its route network and now serves a variety of European destinations. The airline's unwavering commitment to seamless travel experiences and dedication to excellence has earned it a solid reputation in the regional air sector. 
Products & Services
Short-haul flights.

BA CityFlyer offers efficient and convenient short-haul flights within Europe, connecting passengers to key cities and destinations. 

Modern Fleet

. The airline operates a modern fleet of Embraer E190 and E170 aircraft, which are popular for their efficiency, comfort, and suitability for shorter routes.

Flexible Ticketing.

Flexible ticketing options allow passengers to choose fares that align with their travel needs, whether it's for a leisurely getaway or a business trip. 

Business and Economy Classes

. Passengers can choose from enhanced amenities or services in the Business Class or comfortable seating in the Economy Class for great value for their money. 

Premium Services.

The airline upholds British Airways' dedication to exceptional customer service, providing a premium travel experience that includes an attentive cabin crew and passenger comfort. 

Inflight Refreshments

. Passengers can enjoy complimentary inflight refreshments to stay energized and refreshed throughout the flight. 

Priority Services.

Business class travelers enjoy dedicated check-in, priority boarding, and access to exclusive lounges, which improve the overall travel experience. 

Entertainment.

The airline offers a wide range of entertainment options, from reading materials to Wi-Fi, so passengers remain entertained. 

London City Airport Hub.

The airline's strategic hub at London City Airport lets travelers access central London quickly and conveniently – great for business travelers seeking efficient connections.

Frequent Flyer Program

. As a subsidiary of British Airways, passengers can earn and redeem Avios points through the Executive Club program, where they can enjoy different benefits and rewards. 
Work Culture
BA CityFlyer's work culture is characterized by a unique blend of British Airways and its own distinctive identity. The culture is deeply rooted in a commitment to excellence, customer-centricity, and efficiency, reflecting the airline's role as a key player in regional aviation. 
A paramount focus on operational efficiency, reliability, and streamlined processes drives a productive work culture in the company, which then translates into stress-free and smooth travel. An atmosphere of high professionalism also resonates across the airline's workforce, all contributing to maintaining its reputation for top-tier service. Collaboration is also embraced as a cornerstone, as it's vital for efficient operations and quick turnarounds. 
The airline's adaptability shines as a testament to its ability to navigate changes in circumstances, from weather variations to passenger needs. This only goes to show the airline's dedication to delivering reliable flight services under various conditions. It also invests in employee growth and development, fostering a workforce where everyone is equipped to excel in their roles.  
Benefits for Employees
Travel Perks.

Employees can take advantage of travel privileges, including discounted or complimentary flights. This allows them and eligible family members to enjoy the services of CityFlyer. 

Competitive Compensation.

The company offers employees competitive salaries that are on par with industry standards and their contributions.

Work-Life Balance

. Recognizing the importance of a healthy work-life balance, the airline offers paid time off (PTO) for vacations, sick days, holidays, and personal leave. 

Health and Wellness Benefits.

Employees enjoy comprehensive health benefits such as medical, dental, and vision coverage to ensure that they get access to quality healthcare services. 

Retirement Plans.

The airline provides pension options and retirement savings plans, which demonstrate its commitment to the long-term financial well-being of its employees. 

Employee Assistance Programs.

Support programs are available to assist employees in managing personal or work challenges. This includes access to counseling services or resources for different life situations. 

Career advancement.

The company invests in employee growth by providing training workshops and programs so they can enhance their skills and advance in their careers within the organization. 
Video: What are British Airways (BA) CityFlyers E190s like?
The video provides a detailed overview of BA CityFlyer's Embraer 190 aircraft, including its features, interior design, and passenger amenities. It highlights the aircraft's seating configuration, showcasing its spacious and comfortable layout that allows for a pleasant journey. The vlogger also showed a virtual tour of the aircraft cabin and described some of the inflight amenities like the entertainment system, Wi-Fi, and refreshments. This helps give viewers an insight into the level of service passengers can expect while traveling on a BA CityFlyer flight.
Summary
As a dynamic subsidiary of British Airways, the airline serves as a crucial conduit that connects travelers to key European destinations while embodying the values of operational excellence and convenience. This distinctive mix of efficiency, strategic connectivity, and premium service has made BA Cityflyer a stand-out airline in the regional aviation sector and a trusted choice for both leisure and business travelers seeking efficient connections.
Contact Information
Company Name: BA CityFlyer
Address: Manchester, England, UK
Telephone Number: 0344 493 0785
Website: https://www.britishairways.com/
Facebook: https://www.facebook.com/britishairways/
Instagram: https://www.instagram.com/british_airways/
Twitter: https://twitter.com/British_Airways