RyanAir is Europe's green giant in the skies. It has become a symbol of affordable travel for millions. Originating in Ireland, this carrier appeared in the aviation scene in 1984, challenging traditional air travel standards by offering budget-friendly flights without sacrificing reliability. Over the decades, RyanAir has not only enabled countless travelers to explore new destinations but it's also earned its place as one of Europe's leading low-cost airlines.
Also Read: Ryanair Flight Attendant Salary and Benefits
As we dive deeper into RyanAir's background, you'll discover it's not just about tickets and takeoffs. Behind those daily flights is a vibrant work culture fueled by a dedicated team. Employees at RyanAir are at the heart of its success, ensuring passengers have a smooth and pleasant experience. Together, they've built a brand that remains synonymous with value and efficiency.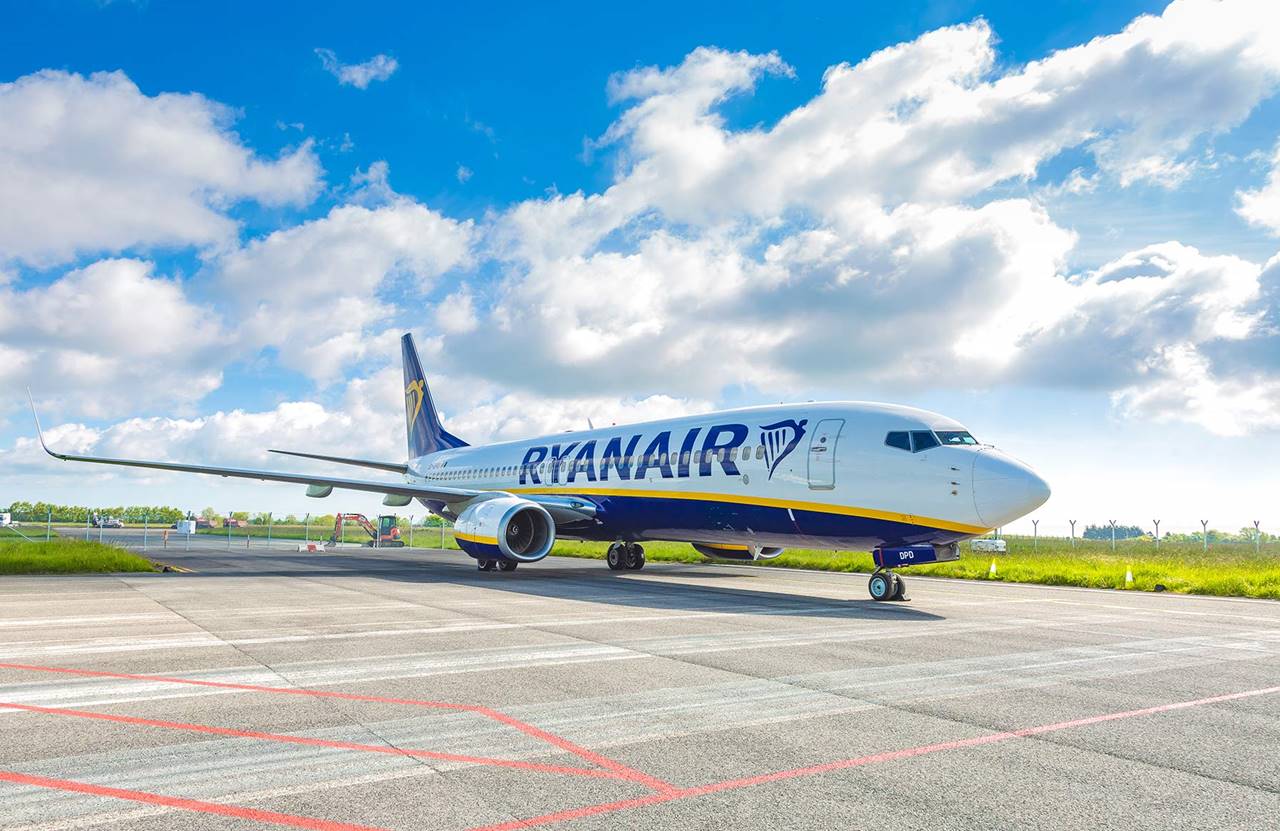 Quick Facts
Airline Name: Ryan Air
Airline IATA Code: FR
Headquarters:

Swords, Dublin

Founded: November 1984
Number of Destinations: 222
Fleet Size: 562
Fleet Types: Airbus A320-200, Boeing 737-700, Boeing 737-800, Boeing 737 MAX 10, Boeing 737 MAX 200
Location Hubs/Bases: Agadir–Al Massira Airport (Agadir, Morocco), Alicante–Elche Miguel Hernández Airport (Alicante, Spain), Athens International Airport Eleftherios Venizelos (Athens, Greece), Josep Tarradellas Barcelona–El Prat Airport (Barcelona), Bari Karol Wojtyła Airport (Bari, Italy), Beauvais–Tillé Airport (Tillé, France), Belfast International Airport (Belfast, Northern Ireland), Orio al Serio International Airport (Orio al Serio, Italy), Berlin Brandenburg Airport Willy Brandt (Schönefeld), Billund Airport (Denmark), Birmingham Airport (Birmingham), Bologna Guglielmo Marconi Airport (Bologna, Italy), Bordeaux–Mérignac Airport (Bordeaux, France), Bournemouth Airport (Bournemouth, England), M. R. Štefánik Airport (Bratislava), Brindisi Airport (Brindisi, Italy), Bristol Airport (Bristol, England), Bucharest Henri Coandă International Airport (Otopeni, Bucharest), Budapest Ferenc Liszt International Airport (Budapest, Hungary), Cagliari Elmas Airport (Cagliari), Catania–Fontanarossa Airport (Catania, Italy), Chania International Airport (Chania, Crete), Brussels South Charleroi Airport (Belgium), Cologne Bonn Airport (Cologne, Germany), Corfu International Airport "Ioannis Kapodistrias" (Corfu), Cork Airport (Ireland), East Midlands Airport (England), Edinburgh Airport (Scotland), Faro International Airport (Portugal), Saïss Airport (Fes, Morocco), Gdańsk Lech Wałęsa Airport (Poland), Glasgow Prestwick Airport (Scotland), Göteborg Landvetter Airport (Sweden), Frankfurt–Hahn Airport (Germany), Ibiza Airport (Spain), Karlsruhe/Baden-Baden Airport (Baden, Germany), Katowice Wojciech Korfanty Airport (Katowice, Poland), Kaunas Airport (Lithuania), Kraków John Paul II International Airport (Balice, Poland), Lamezia Terme International Airport (Calabria, Italy), Leeds Bradford Airport (West Yorkshire, England), Humberto Delgado Airport (Lisbon, Portugal), Liverpool John Lennon Airport (Liverpool, England), London Luton Airport (Bedfordshire, England), London Stansted Airport (London, England), Adolfo Suárez Madrid–Barajas Airport (Madrid, Spain), Málaga Airport (Spain), Malta International Airport (Malta), Manchester Airport (Manchester, England), Marrakesh Menara Airport (Marrakesh, Morocco), Marseille Provence Airport (Marseille, France), Memmingen Airport (Bavaria), Milan Malpensa Airport (Milan, Italy), Naples-Capodichino International Airport (Naples, Italy), Newcastle International Airport (Newcastle, England), Nuremberg Airport (Germany), Falcone Borsellino Airport (Cinisi, Italy), Palma de Mallorca Airport (Mallorca, Spain), Paphos International Airport (Cyprus), Pisa International Airport (Pisa, Italy), Abruzzo Airport (Pescara, Italy), Ponta Delgada – João Paulo II Airport (São Miguel), Poznań–Ławica Henryk Wieniawski Airport (Poland), Václav Havel Airport Prague (Czech Republic), Francisco Sá Carneiro Airport (Portugal), Rhodes International Airport (Rhodes, Greece), Riga International Airport (Riga, Latvia), Rome–Ciampino International Airport (Rome, Italy), Rome–Fiumicino International Airport (Fiumicino, Italy), Shannon Airport (County Clare, Ireland), Seville Airport (Spain), Santiago–Rosalía de Castro Airport (Galicia, Spain), Sofia Airport (Bulgaria), Stockholm Arlanda Airport (Sweden), Tenerife South Airport (Tenerife), Thessaloniki Airport (Greece), Toulouse–Blagnac Airport (France), Treviso Airport (Italy), Turin Airport (Turin), Valencia Airport (Spain), Vienna Airport (Vienna), Venice Marco Polo Airport (Venice, Italy), Vilnius International Airport (Lithuania), Warsaw Modlin Airport (Poland), Copernicus Airport Wrocław (Poland), Weeze Airport (Germany), Zadar Airport (Zadar, Croatia), Zagreb Franjo Tuđman Airport (Zagreb, Croatia). 
Brief History Overview
​​Ryanair started its journey in 1984 as a simple airline, connecting the Irish city of Waterford to Gatwick in London. From these humble beginnings, it has soared to become Europe's premier airline, leading affordable flights for everyone. Today, the airline has earned a workforce of over 19,000 dedicated individuals, with many contracted through agencies to support their massive fleet.
Going public in 1997 marked a big turning point for Ryanair. Funds raised from this big move allowed them to evolve into a real player in the European region. Impressively, their revenue increased from €231 million in 1998 to a whopping €3.013 billion by 2010, and net profits followed suit, jumping to €339 million. Michael O'Leary, Ryanair's spirited CEO, initially projected a swift recovery from the COVID-19 pandemic by summer of 2020. However, as the world struggled with the pandemic's complexities, Ryanair later anticipated demand to go back to 2019 levels by summer 2022. 
Products and Services
Flights

– The company offers a vast network of routes connecting major cities across the continent of Europe. Whether you're jetting off on a weekend getaway or planning a longer vacation, their affordable ticket prices and frequent flight options make travel easy. 

Car hire

– Traveling at your own pace is a breeze with the company's car hire service. In partnership with leading car rental companies, they ensure that a vehicle tailored to your needs is ready upon your arrival. 

Hotels

– Its hotel booking service connects you with comfortable accommodations to suit your budget. From old-fashioned bed-and-breakfasts in countryside villages to luxurious hotels in bustling cities, the company offers a wide range of options. And with detailed descriptions and user reviews, finding the ideal place to rest is very easy.

Events and activities

– You can make the most of your trip with the airline's curated selection of events and activities. Whether you're interested in guided tours, adrenaline-pumping adventures, or cultural trips, they have something for every traveler.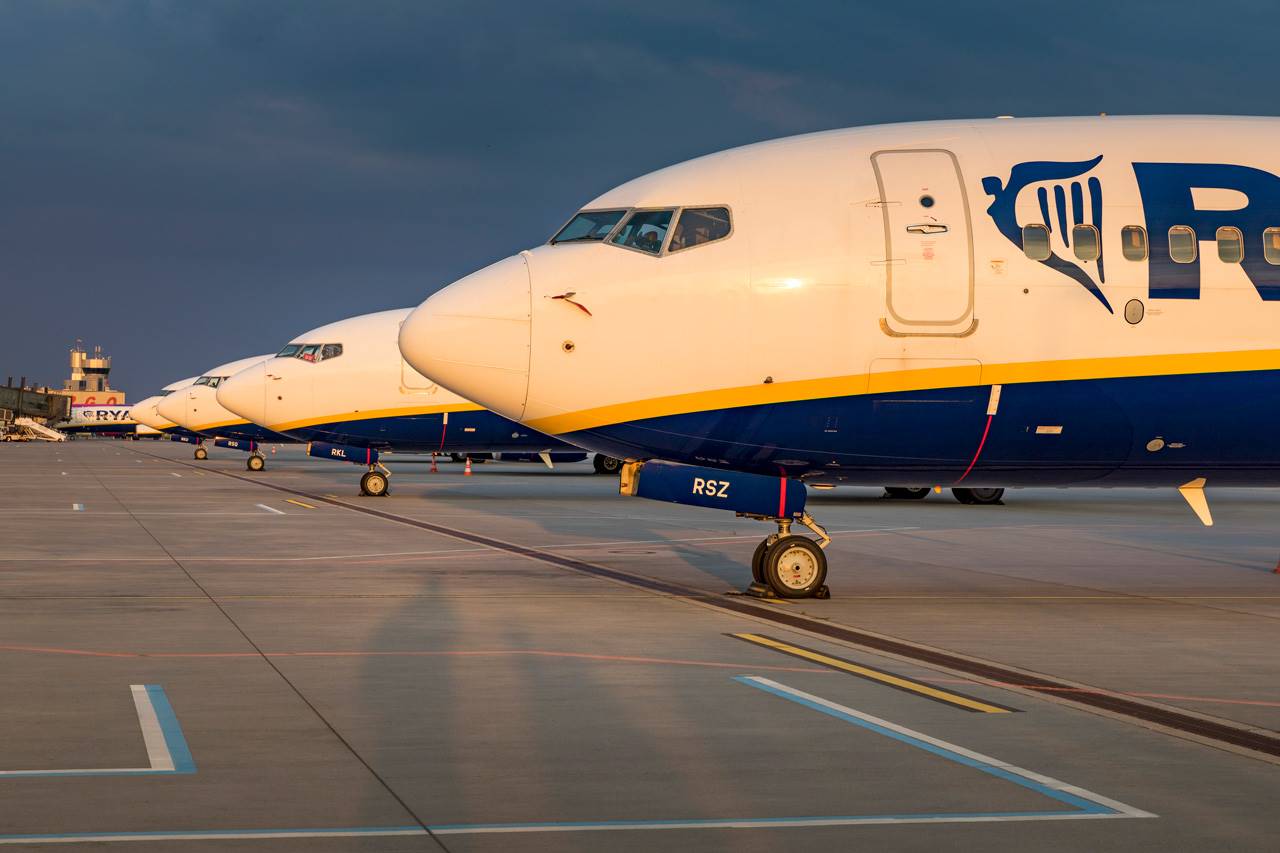 Work Culture
Ryanair offers a dynamic environment where employees have the chance to interact and engage with colleagues from diverse backgrounds. The fellowship among coworkers contributes to a positive atmosphere, and many find genuine friendships within their teams. 
However, as with many large airlines, there are areas for improvement. Some employees have expressed a desire for better benefits, suggesting that enhanced perks could lead to even greater enthusiasm and commitment to their roles. Additionally, feedback has highlighted organizational challenges, with some days being particularly long and taxing. Yet, despite these concerns, many still recognize and appreciate the overall value of working for such a prominent company.
Benefits for Employees
Medical benefits

– The airline ensures its employees are well-taken care of by offering them comprehensive medical, dental, and life insurance. For flight attendants, this coverage is extensive. 

Discounted tickets

– Traveling is more affordable for employees. They get significant flight ticket discounts, not just with this specific airline but also with its partner airlines. This perk is available internationally, making world travel more accessible.

Competitive basic salary

– The base salary is competitive, ensuring employees are fairly compensated for their roles and responsibilities.

Training allowance

– Employees under training are taken care of. They receive a special allowance during their training period. 

Uniform benefits –

 In the first year, the airline provides employees with a free uniform. From the second year onwards, they receive a uniform allowance, helping them maintain a professional appearance.

Flight duty pay/sales bonus

– Employees also have the chance to earn bonuses based on their flight duties and sales, a reward for their hard work and commitment.

Promotional opportunities

– There are numerous promotional opportunities available, allowing employees to advance in their careers.

Choice of bases

– Employees have the privilege of selecting from various bases, allowing them to choose a location that suits them best.

Stable roster

– With a 5-days-on, 3-days-off schedule, employees can plan their personal time better.

Financial stability

– The airline gives employees a sense of security, knowing they're with a stable company.

Paid training (UK & Irish bases only)

: For those based in the UK and Ireland, the company offers paid training for employee growth and development.
Video: A Passenger's Review of Ryan Air 
This is a video review of a passenger who onboarded a Ryan Air flight to Poland. From here, you can easily see how passengers get to the plane, how the airplane looked from the inside, and how the landing was done. Overall, it was a safe flight for the vlogger. You can easily see the quality of services provided by the airline. 
Summary
Ryanair started small but has grown big over the years. Today, it's one of the top airlines in Europe and is well-known for providing low-cost airfares. For the people who work there, the airline offers many benefits and a chance to be part of a big team. Looking forward, the company seems set to keep flying high and taking care of both its passengers and its employees.
Contact Information
Company Name: Ryan Air
Address: Corporate Head Office, Airside Business Park, Swords, Co. Dublin, Ireland
Telephone No.: 35312555212
Website: https://www.ryanair.com/
Facebook: https://www.facebook.com/RyanairSpain/
Instagram: https://www.instagram.com/ryanair/
Twitter: https://twitter.com/Ryanair